SAI is excited to welcome five students to serve as student coordinators for the 2016-2017 academic year. Interns play a vital role in SAI's operations, including helping with SAI's Grant Program, research projects, digital outreach efforts, and organizing SAI programs in the region.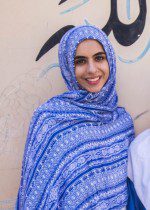 Mariam Asaad, Ed. M. Candidate, Harvard Graduate School of Education
Mariam is conducting research for SAI's project on The 1947 Partition of British India. Mariam grew up in Karachi, Pakistan and obtained her BA in English and Global Development Studies from Grinnell College, Iowa. While at Grinnell, she spent a semester abroad in Alexandria, Egypt as part of a language-intensive program and as a result, can speak some Arabic too! After completing her undergrad in 2014, she spent two years as a Teach for Pakistan Fellow during which time she also worked with The Citizens Foundation as a content developer for web-based teacher-training materials. Mariam is a Masters candidate of International Education Policy at HGSE and is interested in exploring the relationship between teacher monitoring and incentivization, and student performance. She aims to move back to Pakistan in order to address the gross education inequity.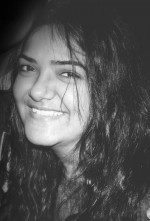 Roma Kalani, Ed. M. Candidate, Harvard Graduate School of Education
Roma works with the Communications & Outreach Team at SAI. She received her Bachelor's degree in Computer Science from Mumbai University, and worked as a Business Analyst with a Big Four firm. Branching out from her project experiences of using design skills to solve real world issues at Microsoft's Imagine Cup, she quit her corporate career altogether. She began working with TEDx.com to curate the first-ever TEDCity2.0 conference in Mumbai, India and went on to pursue her Masters in Art Direction from MICA. Aiming to explore the intersection of the arts and education, she headed for a two-year Fellowship with Teach for India. During her fellowship, Roma worked on understanding the complexity of education landscape in low-income areas of Mumbai and establishing creative classroom practices to work towards inclusion. She is pursuing a Masters Degree in Arts in Education at the Harvard Graduate School of Education.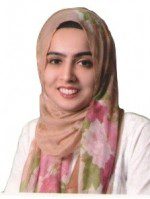 Hina Saleem, Ed. M Candidate, Harvard Graduate School of Education
Hina is conducting research for SAI's project on The 1947 Partition of British India. Hina is from Karachi, Pakistan. She has a strong interest in implementation of reforms in the public education sector, which has been a result of her two-year fellowship at Teach for Pakistan. The Fellowship paved the way for Hina to experience issues at the grass-root level and remain connected to the sector beyond the Fellowship. Subsequently, she also worked with international donor funded projects in the development sector and saw implementation of solutions on a larger scale. Given her prior experience of working in risk assessment in the financial services industry, Hina is instinctively drawn to processes involved in evaluating policies and addressing risk factors in the implementation process.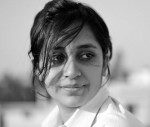 Hera Shakli, Ed. M. Candidate, Harvard Graduate School of Education
Hera is SAI's Student Services Intern. Hera is a Masters in Education candidate at Harvard Graduate School of Education with a special focus on Human Development and Psychology. She graduated from Christ University, Bangalore, India with a triple major in Media, Literature and psychology in 2014. She then joined Teach For India as a fellow in 2014 where she taught 6th and 7th graders in a public school in an urban slum in New Delhi. During her time at Teach For India she also co-founded an educational residency program for TFI students across New Delhi. She is interested in bridging the gaps between High and Low SES by creating common platforms for them to interact through civic, peace and art education.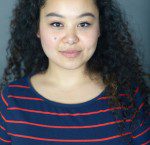 Sneha Shrestha Ed. M Candidate, Harvard Graduate School of Education
Sneha works on SAI's Arts Program. Sneha is an artist and educator from Kathmandu, Nepal. She is currently working as the Director of the Children's Art Museum of Nepal. She established Nepal's first Children's Art Museum to provide a creative space where children and youth can get hands-on art experience and to encourage creative self-expression (www. nepalcam.com). Sneha Shrestha is also known as IMAGINE (www.imagine876.com) in the art world and has established herself as Nepali street artist meshing the Nepali alphabet and the Boston graffiti scene. She has shown her work in several exhibitions, commissioned works and public walls around the world including Boston, San Francisco, Bali, India and Istanbul. She has worked on projects for as Google Cultural Institute, Trip Advisor, Red Bull and Neiman Marcus. When not painting intricate pieces, Sneha paints bold larger than life walls and gets her community's youth involved in them.