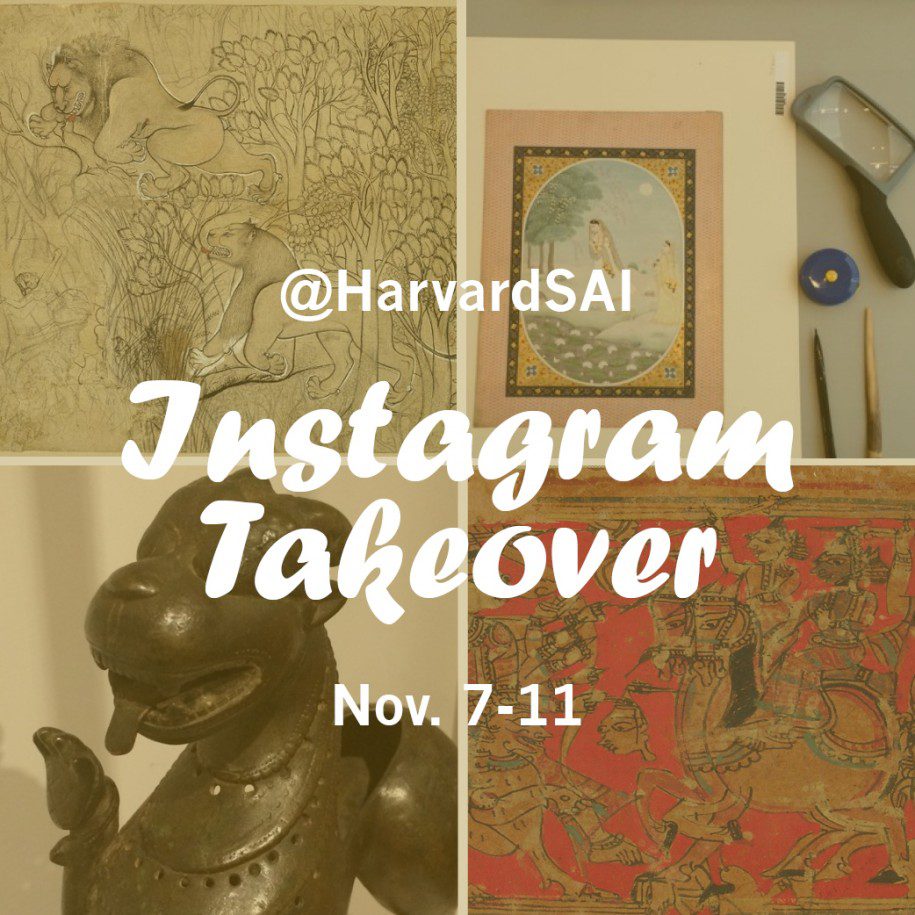 Follow the South Asia Institute (@HarvardSAI) next week for a special peak inside the Harvard Art Museums South Asian collection!
Rachel Parikh, the Calderwood Curatorial Fellow of South Asian Art at Harvard Art Museums, will be posting from Nov. 7 – 11 will be posting some highlights from the Museum's extensive collection.
Prior to joining Harvard, Rachel was the Andrew W. Mellon Curatorial Fellow for the Department of Arms and Armor at the Metropolitan Museum of Art (2014-2016) and a Research Associate at the Art Institute of Chicago (2013-2014). She received her PhD in the History of Art from the University of Cambridge (2014). She specializes in South Asian manuscript painting and arms and armor from the sixteenth through nineteenth century, which she posts all about on her Instagram account (@rachel.parikh).