This year, SAI has welcomed several new affiliates working out of our Cambridge office, assisting in a variety of capacities and roles.
Shubhangi Bhadada, Inter-Faculty Research Fellow
Shubhangi Bhadada is the SAI Inter-Faculty Research Fellow and is working on the 1947 Partition Project. She is from New Delhi, India. She has a BA LLB (Hons.) degree from National Law School of India University, Bangalore, India and masters from University of Oxford and Harvard Law School. During her LLM at HLS, she worked with the International Human Rights Clinic and the Immigration and Refugee Clinic. Her specialization was in international human rights law. She has worked at the International Criminal Tribunal for Former Yugoslavia on international criminal trials and at a governance think-tank in New Delhi, Vidhi Center for Legal Policy. She was also a Fellow at the International Human Rights Clinic at Harvard Law School, where she helped research for, and organize, a conference on climate change displacement.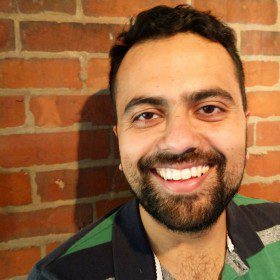 Nabil Khan, Research Associate
Nabil is a Visiting Scholar FXB Center for Health and Human Rights at the Harvard T.H. Chan School of Public Health as well as a Research Fellow at the South Asia Institute. He is interested in issues of medical, humanitarian and bio-ethics; mental health and public health policy; community health and administration; and the history of public health and medicine. He has previously served at the New York City Department of Health and Mental Hygiene, the New York State Psychiatric Institute and at the Family Medicine program at Boston Medical Center, as well as the managing partner of a small hotel. He has a B.A. (Psychology) from Swarthmore College and a masters degree on the intersections of science, religion and medicine from Harvard Divinity School, a topic he got interested in while on a Fulbright fellowship in Morocco.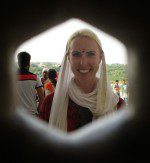 Kathryn Nicholson, Research Associate
Kathryn Nicholson is a researcher for SAI's project on The 1947 Partition of British India, joining the team as the technical lead for the digital initiatives of the project. She has spent her last two years of post-graduate research as a Research Associate for the Center for International Development at the Harvard Kennedy School, investigating the spatial determinants of development in India. Her research centers on political economy and geography, covering topics involving infrastructure, urbanization, and sectoral change. She received her Master's degree in International Trade, Finance and Development from the Barcelona Graduate School of Economics in 2014, where her research was focused on macroeconomic issues facing the Indian financial system. Before pursuing graduate studies Kathryn completed a double-Bachelor's degree in Economics.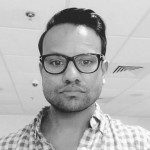 Hasit Shah, Communications Affiliate
Hasit Shah is a journalist, writer and audio producer. As an SAI Affiliate, he is bringing the Institute's work to a larger audience beyond Harvard, alongside his longer-term research into the growth of digital media in India. Hasit was a 2014 Nieman-Berkman Fellow in Journalism Innovation at Harvard. This followed more than a decade with BBC News, where he covered major stories in the UK and across the world. He was based mostly in his hometown London and across South Asia.

Connie Wang, Administrative Assistant
Connie assists with SAI's programming logistics, marketing initiatives and office administration. Since graduating college with a Communication degree, she has had a fulfilling career in the areas of education, business and media. Having minored in Chinese, Connie was able to live in Asia for half a year and meet with individuals of all cultural backgrounds. This transformative experience taught her to appreciate communication even more and inspired her to volunteer for non-profits that spread cultural appreciation and awareness through visual and written storytelling.