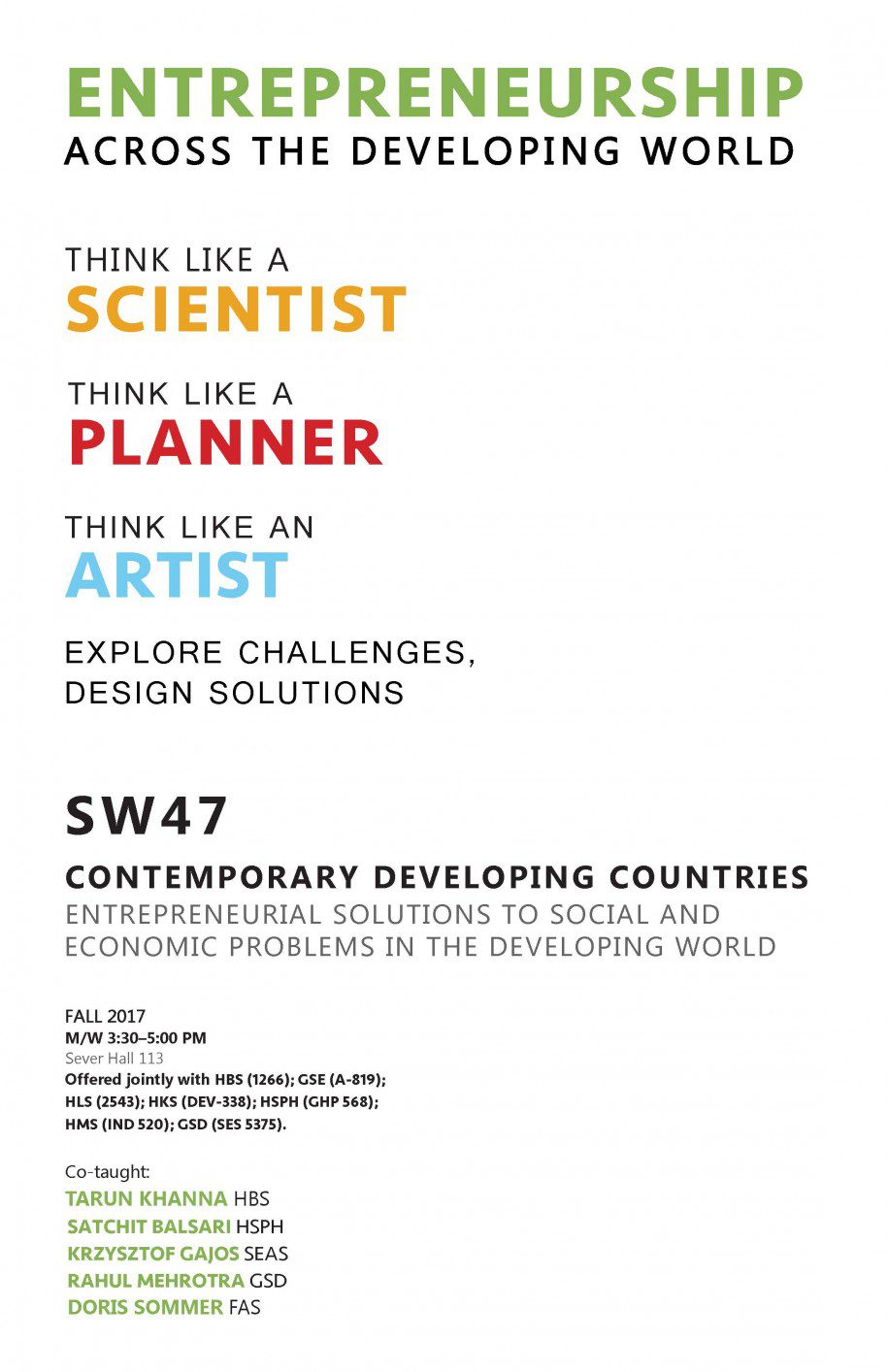 The primary objective of the course is to engage students with the modern day challenges affecting developing countries, and to examine a range of entrepreneurial attempts to solve these problems.
The course focuses on several categories of social and economic problems, with specific focus on the realms of Education, Health, and Financial Inclusion.
The goal is to understand ways in which entrepreneurial action can effectively tackle major socioeconomic problems in developing countries, by combining knowledge of historical causes, qualitative and quantitative evidence, and context-specific knowledge of the commonalities and differences across nations.
The class will address all developing countries, with a significant amount of course material set in South Asia. No prior knowledge of any specific region is required.