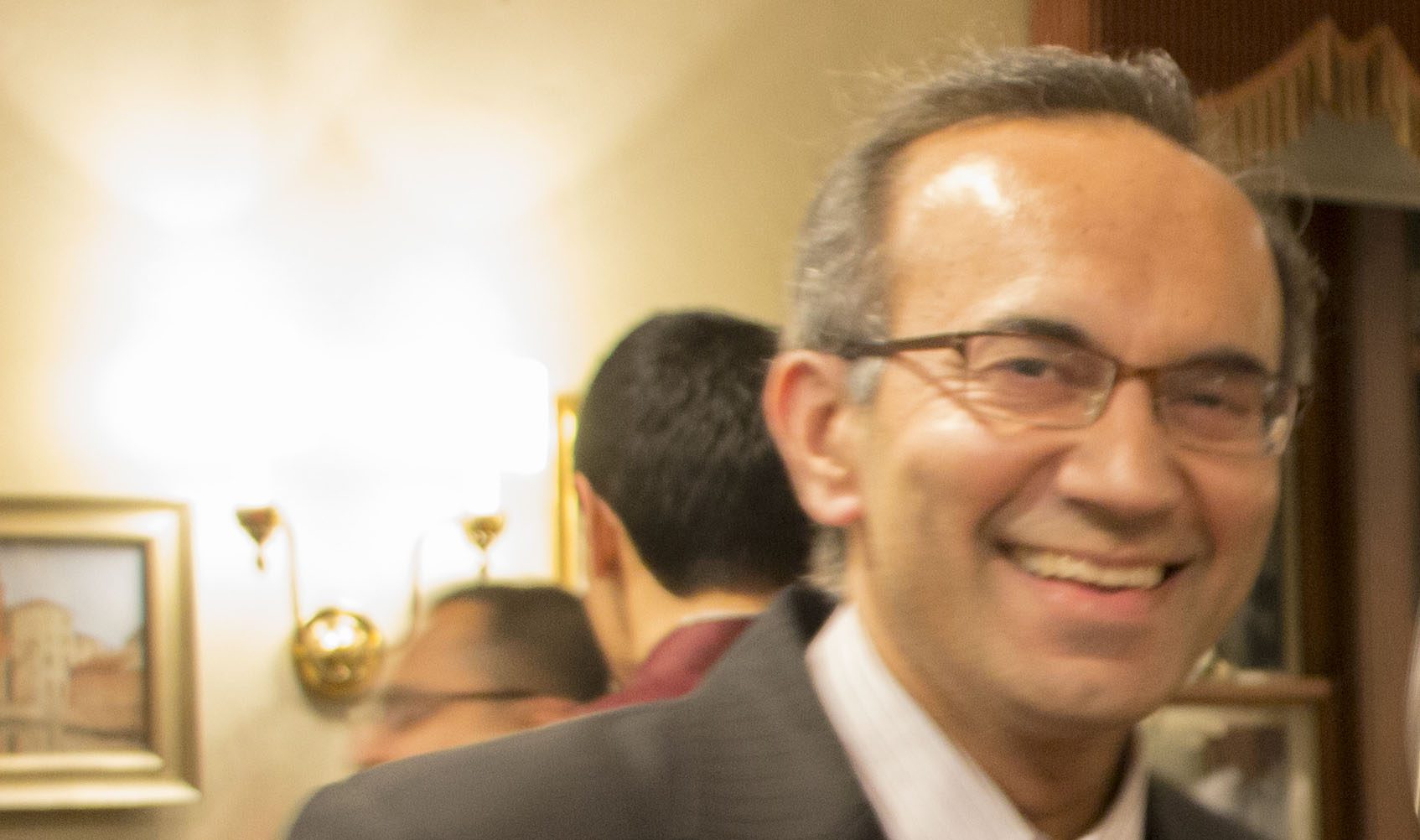 Dear Friends,
We're never less than busy and relentlessly ambitious at SAI. Our indefatigable Executive Director, Meena Hewett, and her team work hard with faculty, students, researchers, fellows, alumni and regional partners from Harvard and beyond. Our approach is expansive and inclusive, and we try to exceed expectations, those of others and our own. To this end, I am now delighted to share some highlights of 2017.
Thanks to a generous gift of $25m from Lakshmi Mittal and his family, we are now the Lakshmi Mittal South Asia Institute (SAI), Harvard University. SAI is an endowed research institute, and we can make long-term plans for the first time in our history. We hosted a successful retreat at Harvard, attended by over 35 faculty and senior administrators, to discuss goals for the next five years. And, of course, we'll continue to extract maximum value from every hard-won penny.
Our presence continues to grow in South Asia – with a new SAI flagship office just opened in Delhi- as well as our strong connections to the diaspora in the US and beyond. With the infrastructure in place, and a template from our 'Mapping the Kumbh Mela' project a few years ago, we have the experience to do extraordinary inter-disciplinary research and produce valuable knowledge that will shape future scholarship in diverse fields as well as influence contemporary policy.
SAI's biggest current project is our research on the 1947 Partition of British India and its continuing impact on Bangladesh, India and Pakistan. At the beginning of the year, a series of seminars, led by leading scholars, set the agenda of the project – for the first time, these are all available as podcasts on SAI website. Beyond the history of the Partition itself, we can draw conclusions that will deepen our understanding of vital contemporary issues such as forced migration, urban development and public health. For me, our research is also personal. Both sides of my family were part of the mass migration of 1947. However, as a technologist-turned-economist, I had not followed the enormous scholarship in the social sciences and humanities on the Partition. I learn about it every day now, thanks to our Institute. This is but a small microcosm of what we do here: try to bring folks together to achieve collectively and to expand our individual intellectual horizons. 2017 saw the expansion of several key SAI programs.
The Arts at SAI has four amazing Visiting Artists from various parts of South Asia, each staying with us for two months, enriching perspectives for students and faculty, while deepening their own inquiries. We also co-hosted the American Council for Southern Asian Art Symposium, an important biennial event that has brought together artists, scholars and curators for half a century.
In the Sciences, our Boston Bangalore Biosciences Beginnings (B4) Program gave talented young Indian scientists the opportunity to spend a year in some of the world's best laboratories in Boston. B4 has maintained a strong presence in India too – we have just completed a two-week Genomics workshop in Bangalore, gathering young scientists from across India to discuss and learn more about a field that could be so vital to South Asia's technological development.
Our Nepal Studies Program continues in 2018 with an exploration of the development of Buddhism in the India-Nepal corridor, following the 2017 project on earthquake preparedness.
The SAI Crossroads Summer Program – where 50, first-generation college students from South Asia, the Middle East and Africa assembled in Dubai in August for a fully-funded, Harvard faculty led career and personal development opportunity – was a highlight of 2017 for me. One young man, from a village in Pakistan, had to summon a small army of friends to persuade his recalcitrant father to let him travel outside his village to another country, for the first time – he was worried he wouldn't be allowed to go. These are exceptional young people who face challenges most of us can't comprehend; we are now aiming for an even bigger Crossroads Program in 2018. A similar ambition characterizes all that we do.
I look forward to leading SAI in such an exciting phase. On behalf of our team, we offer sincere thanks to all the supporters who help make this possible!
Tarun Khanna,
Director, Lakshmi Mittal South Asia Institute, Harvard University
Jorge Paulo Lemann Professor, Harvard Business School