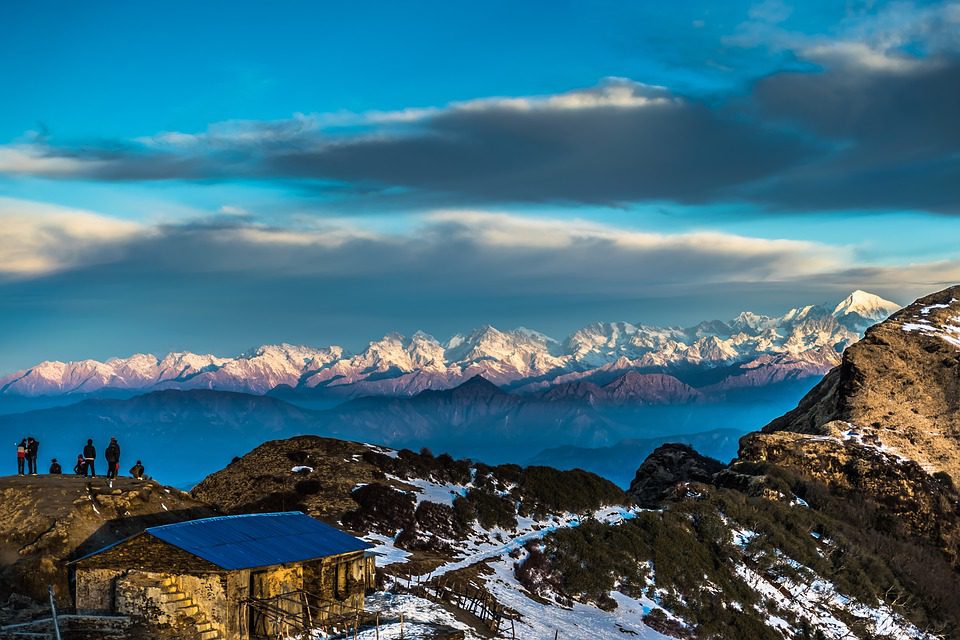 Building a country's future is no easy task. Especially since young leaders often need to be coached and given proper opportunities. Even with this challenge, Pukar Malla has spent his career conducting research and developing initiatives to bring self-sustaining entrepreneurship to Nepal.
Before his focus on leadership, Malla spent time in the private sector — leading technology designs at Intel, AMD, Silicon Graphics and a Silicon Valley start-up, and secured two U.S. patents. While working as a senior innovation policy specialist at the World Bank, he supported the governments of India, China, and Ghana to promote innovation and inclusive growth.
As a former senior research fellow at the Harvard Center for Public Leadership, he investigated and piloted frameworks for innovators to lead change within communities. After conducting research on leadership models, Malla got more insight by applying his theoretical models in Nepal. To further his dream of prosperous futures for Nepali youth, he founded Daayitwa, a Nepal-based social enterprise that nurtures leaders who collectively transform societal challenges into opportunities through entrepreneurship and governance innovations. He is also the founder and executive coach at the Nepal Leadership Academy, which nurtures leadership in youth and public leaders for promoting inclusive growth in Nepal. Malla is SAI's Nepal Programs Director and also serves as a member of the Think Tank at the Ministry of Women, Children, and Social Welfare.
In an interview with The Mittal Institute, Malla discussed his work, curricula, and hopes for Nepal Leadership Academy's new leadership Trek course.
What is the philosophy and research that led to the creation of your course Leading from Within?
From my work with Nepalese youth, I saw that young people have significant talent, passion, and energy to bring change. However, many young people, despite their best intentions and efforts, are unable to create a sustained impact. I joined the Harvard Center for Public Leadership as a Senior Research Fellow in 2015 and worked with Marshall Ganz and Ron Heifetz for 18 months to uncover these underlying issues and how youth leadership can be nurtured.
During my research, I noticed that there were two main trends. First, authority holders, generally in the older population, fear their loss of power and marginalize the youth. Second, young people want immediate change and resort to taking quick actions, without fully respecting the socio-political sensitivities. Additionally, youth in developing nations, are a demographic majority, however, they lack positions of authority and their huge potential to lead innovation remains unharnessed.
I began testing some of my research-based learning in the field through leadership pilots in Nepal. Consequently, I came up with a leadership framework for young innovators; Leading from Within was one of the courses that grew out of that framework.
How did you first start to develop your own leadership skills?
I first began developing my leadership skills in high school when I took on some authority positions, however, I was not able to achieve the change I wanted to see. These experiences of failure were extremely painful. I asked myself — why I was failing despite my best intentions and effort. I began to slowly discover that my individual expertise was only going to take me so far and that I needed to learn to work within a team. I began to develop my leadership skills in order to prepare for the bigger projects I eventually wanted to work on in Nepal.
How does the unique environment of NLA's leadership trek impact the course?
During the Trek, the participants have a unique opportunity to reflect on their leadership learnings. The Trek will take participants through various moments — thrilling, peaceful, noisy, compassionate and more. Against these changing backdrops, participants examine their inner journeys through each of the six leadership modules by way of journaling, peer discussions, and conversations with the Coaching Advisors.
What has been the influence of Prof. Marshall Ganz and Prof. Ronald Heifetz on the creation of this course?
Marshall and Ron have had a colossal impact on my life and on this course. Marshall's work focuses on community organizing and is rooted in the principles of justice and grassroots actions. Ron's work focuses on adaptive leadership, with an emphasis on diagnosing adaptive challenges within oneself and/or the system. Many aspects of their work have significantly influenced the design of this course, from theoretical to implementation perspectives. I am grateful that Marshall and Ron continue to support me in my research and other campaigns in Nepal.
What are some of the most important takeaways that you hope students will leave the course with?
I want some of the key takeaways for the course participants to be:
Listening to oneself: One must understand one's calling before one can mobilize oneself and others in this uncertain journey towards a shared purpose. Participants will learn about their agency and experience the freedom of choice.
Empathizing with others: Any system includes people that will support you, oppose you, or remain undecided. Knowing their perspectives, not just in a technical sense, but by truly feeling their pain, is critical to understanding the system. Participants will learn to empathize with key system stakeholders and act politically.
Diagnosing adaptive issues: Understanding the real source of conflict in values, in terms of where participants are and where they need to be is paramount to creating action options. Participants will learn methods to analyze adaptive problems.
Taking collective actions: One must mobilize a team to transform what it has (people) into what it needs (power) to get what it wants (progress). Participants will learn hands-on tools of community organizing.
How does this course assimilate NLA's learning about adult development and social innovation?
NLA has offered leadership courses to over 250 young social innovators in Nepal and the U.S. In this process, we have learned how the mental complexity of adults grows as well as about how youth takes creative risks to achieve social impact. Leveraging these course experiences —including the understanding of the capability gaps of youth — NLA has designed the Leading from Within course to make the most optimal use of the three-week Trek experience.
What is the relationship between the Trek and Daayitwa?
The trek is organized by the Nepal Leadership Academy, which is a sister organization of Daayitwa. NLA was once a Leadership Lab program of Daayitwa, and now NLA offers leadership courses to various constituents affiliated with Daayitwa programs, including policy, social, and business entrepreneurs. The course incorporates learnings from previous courses on adaptive leadership, community organizing, governance innovation, and public narrative. Plus, some of the proceeds from this course will go to support Daayitwa's rural entrepreneurs in gaining improved access to investment opportunities.
-Amy Johnson