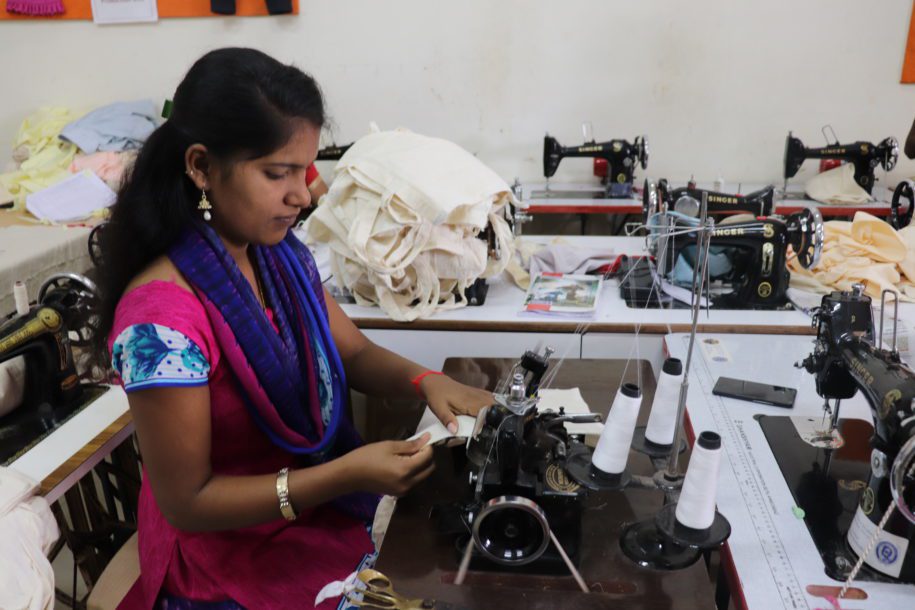 Vocational training at Light of Life Trust project site in Karjat, Maharashtra
Sanjay Kumar, India Director of the Mittal Institute, and Saba Kohli Dave, Programs Coordinator of Harvard Global Research Support Centre India, travelled with Bharat Thombre, Monitoring and Evaluation at non-profit Light of Life Trust (LOLT), Samantha Hing, Engineering PhD student at UC Berkeley, and an M.Tech student at IIT Bombay, to Karjat and Bhopoliwadi, Maharashtra. The group was going to monitor the usage and cost efficiency of the cookstoves designed at Professor Ashok Gadgil's Energy and Water Research Lab in Berkeley and gather feedback from the village women regarding the cookstove model. Gadgil's research received funding from a collaboration between Tata Trusts and Harvard Global Research Support Centre India, titled, "Multi-disciplinary Approach to Innovative Social Enterprises"
The Mittal Institute team first went to the LOLT office in Karjat, where the NGO carries out many education, public health related and vocational programs such as Project Anando, which aims to empower underprivileged children in rural areas by supporting their education, and equipping them with skills to live in mainstream society. One of the students supported by a Project Anando scholarship was enrolled in a Bachelors of Commerce degree program and helped the team with Marathi to English translation at Bhopoliwadi.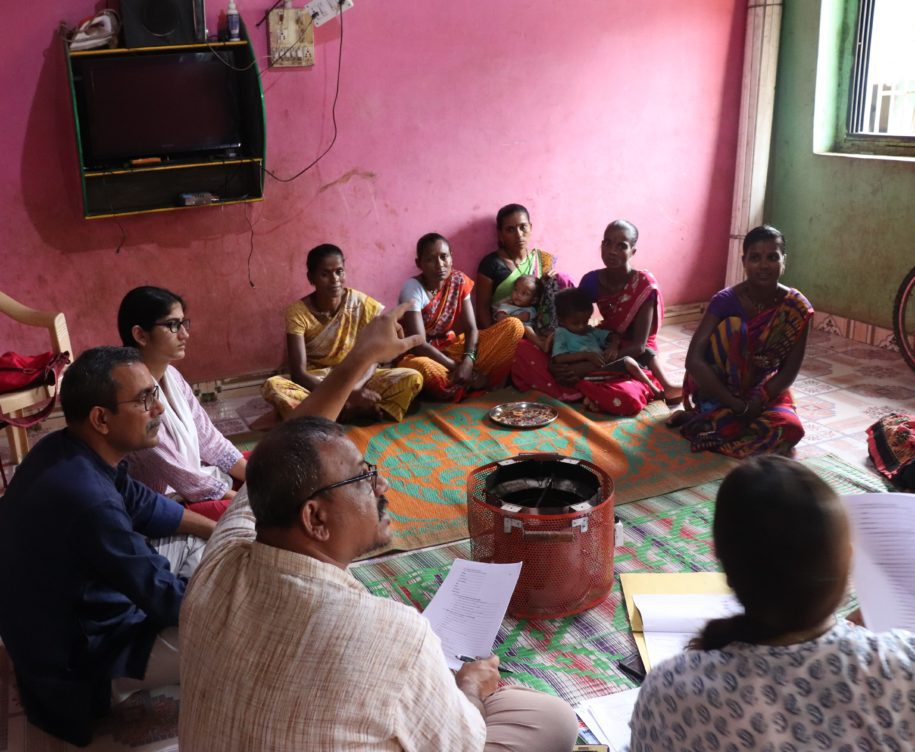 Focus group discussion with the women of Bhopoliwadi, Maharashtra
At Bhopoliwadi, a Focus Group Discussion was initiated with the local women about their experiences with the cookstoves. Their feedback and responses were noted in order to create a more context-based and useful long-term design. It was illuminating to understand how women in Bhopoliwadi, who belonged to a landowning tribal community, preferred to use their traditional chulhas (wood stoves), over cookstoves, as the chulha could cook 2-3 dishes at the same time, saving a lot of time for these women. Whereas, the less well-off women in Vitthalwadi, who belong to a landless tribal community, were more enthusiastic about the cookstoves that prepared one meal at a time, as they prepared only one dish per meal and the cookstove was an efficient option for them – using much less wood, a scarce resource for this tribe.
Previously, Gadgil's lab at Berkeley has successfully developed efficient and low-emission cookstoves for Darfur, and it is exciting to see the project being piloted in India.