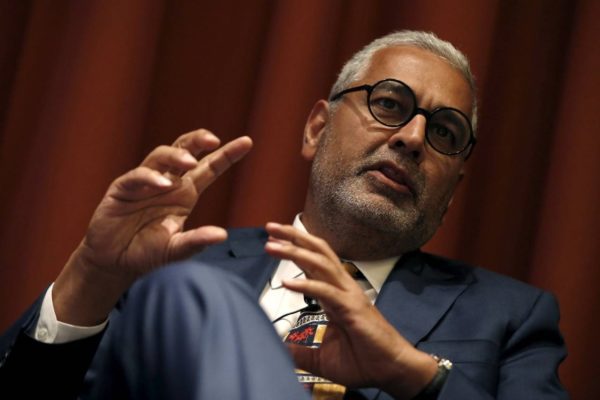 "It has to be beautiful and appeal to your senses, first of all. Then: provenance, condition, rarity."
Sunil Hirani is a prolific, passionate collector of South Asian art, and is describing the apparent simplicity of the process of choosing a piece to acquire. The Indian-American businessman displays works by Tyeb Mehta, FN Souza, MF Husain and others at his home in Connecticut, as well as much older, classical pieces. Nothing is hidden away: his children are able to enjoy them too.
Hirani will soon join The Mittal Institute's Arts Council, which supports Harvard faculty, students, researchers and artists in their studies and practice. Members of the Council are valued supporters of the institute who have a particular interest in the arts of South Asia and its diaspora. The Faculty Director is Jinah Kim, Gardner Cowles Associate Professor of History of Art and Architecture, Harvard University.
"I was introduced to the institute by some friends," he recalls. "I have a particular fondness for Indian antiquities and I learned that part of the Mittal Institute's mission is preservation and conservation. In my trips to India, I found there doesn't seem to be much focus on these issues and not enough appreciation of the true value of so many priceless pieces."
South Asia has an almost incomparably rich heritage of artistic works but many have been allowed to deteriorate or even disappear over time. The Mittal Institute is now working with Mumbai's Chhatrapati Shivaji Maharaj Vastu Sangrahalaya, formerly known as the Prince of Wales Museum of Western India, on a major art conservation project, to encourage and empower custodians from all over the region to protect their vital archives.
The Asia Society in New York is currently presenting an exhibition of work by members of the Progressive Artists' Group, which came together just after the Partition of British India in 1947. Hirani is one of the many collectors who have contributed. "We must support these activities," he says. "We can shine a light on these beautiful objects so that they're appreciated, and we can encourage museums and other collectors to take care of them and donate them to institutions. We can also fund educational activities and programs.
"At its core, it's all about education. Huge advances have been made in places like the US and the UK, so if The Mittal Institute and collectors can help transfer this knowledge to South Asia, that would be tremendous."