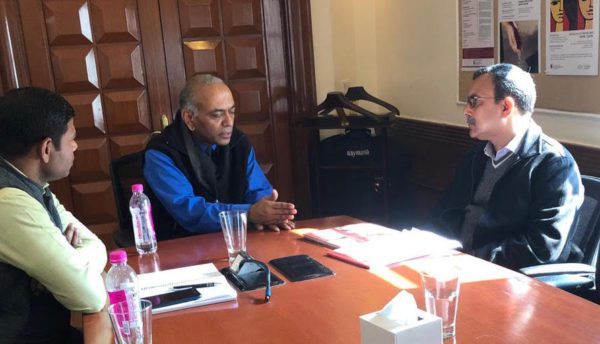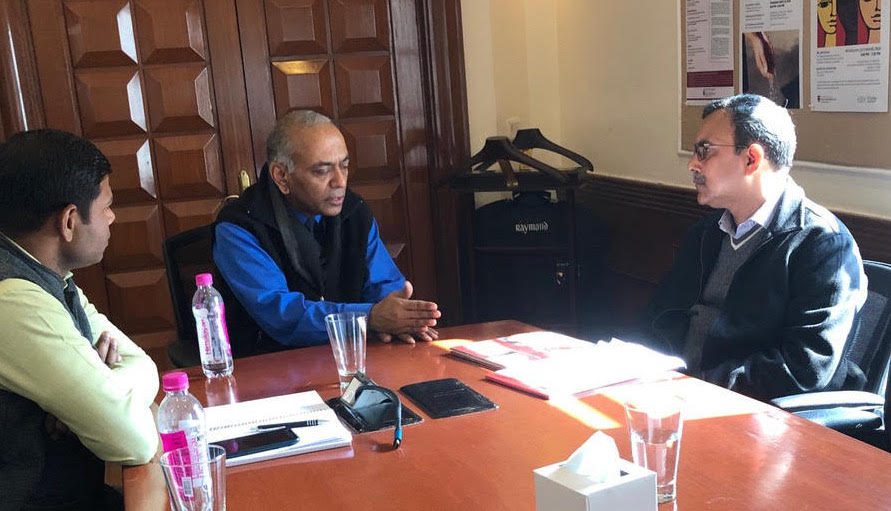 Professor Pawan Sinha, leader of the scientific foundation Project Prakash, recently visited the Harvard Global Research Support Centre India office for the Mittal Institute to discuss potential expansion strategies and how the India office can help the foundation achieve its larger goals. In addition to his leadership of Project Prakash, he is a professor of vision and computational neuroscience in the Department of Brain and Cognitive Sciences at Massachusetts Institute of Technology (MIT).
Project Prakash is supported by The Mittal Institute under its "Multidisciplinary Approach to Innovative Social Enterprises" project, funded by the Tata Educational and Development Trust. Project Prakash addresses two compelling and complementary needs: one humanitarian, the other scientific. Merging scientific research with pediatric care, this project provides treatment to curably blind children, illuminates fundamental questions regarding brain plasticity and learning, and creates a comprehensive picture of pediatric health across several sites in India.
India Country Director of The Mittal Institute, Sanjay Kumar, met with Prof. Sinha and Mr. Ajay Chawaria, Executive Director of Project Prakash Trust, to discuss developing and running Prakash Vision Centers and other innovative ideas for the Project. The Mittal Institute plans to connect with business graduates and entrepreneurs who can work pro bono and advise the Project team in their development and implementation of the expansion strategy.
The Project Prakash Trust will also take the lead in curating and organizing a "Dinner in the Dark" that will take place in July 2019 in Delhi, with the goal of raising awareness and fundraising for the Trust. In a unique format, the participants in this event will dine blindfolded to help them understand the life of blind people — especially the children. The Mittal Institute and Harvard Global Research Support Centre India will help Prof. Sinha's team connect with relevant groups that can assist in organizing the event.