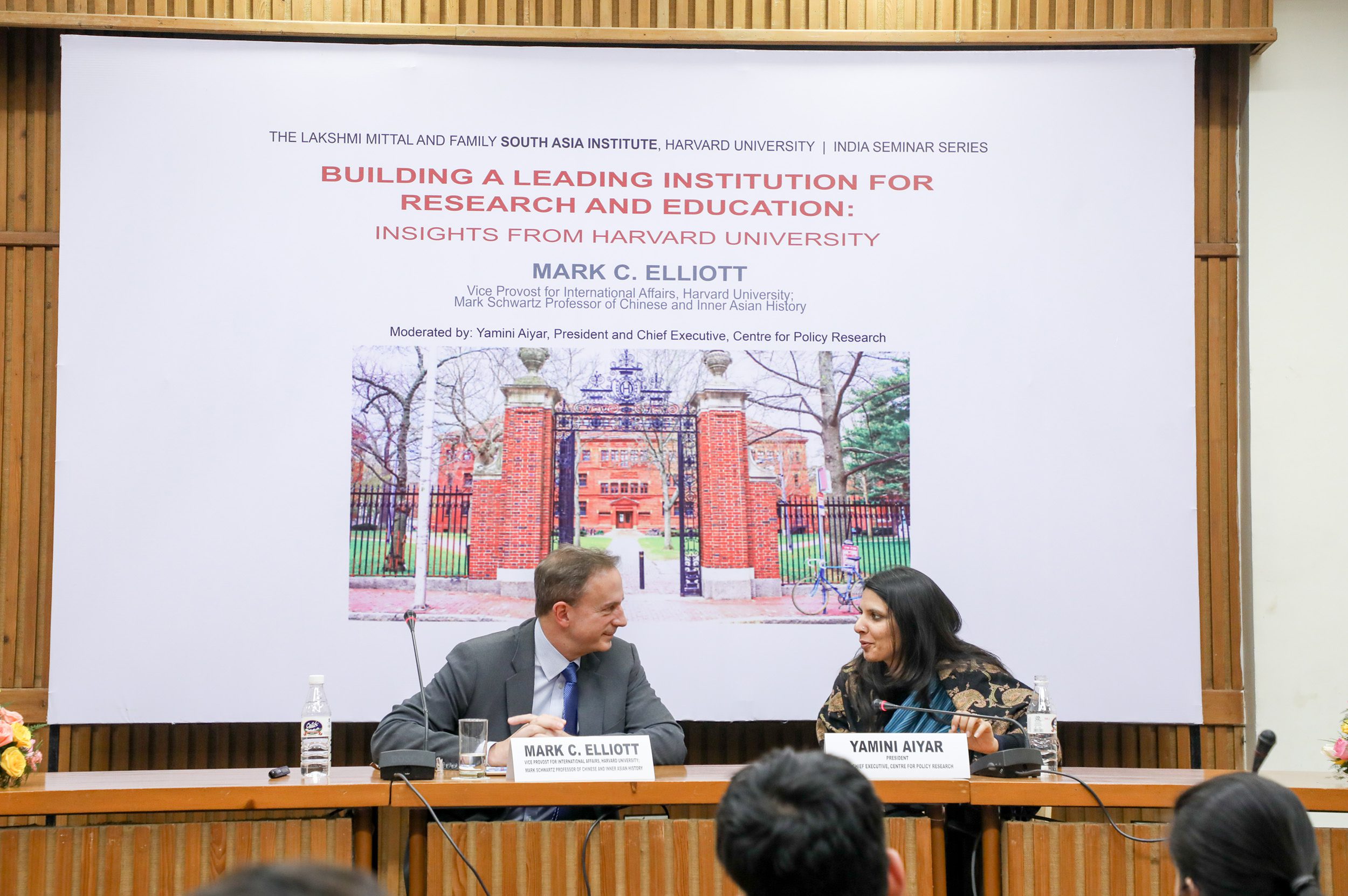 If a university wants to be taken seriously today, it'll need a global outlook.
That's the key message Professor Mark C. Elliott, Vice Provost for International Affairs and Mark Schwartz Professor of Chinese and Inner Asian History at Harvard University, conveyed during a talk in New Delhi on Monday, February 11. During this seminar — the latest edition of the overarching "India Seminar Series" of the Mittal Institute's Delhi office as a part of Harvard Global Research Support Centre India — Professor Elliott emphasized the importance of global engagement to establish a university as a world-class institution of research and education.
Creating Global Citizens
"Harvard University is doing its best to educate and create global citizens. One of out every four or five students is an international student at Harvard University," Professor Elliott said. On top of that, just over one-third of Harvard's faculty is made up of international professors, scholars, and researchers. "The first choice for most talented researchers from all over the world seems to be Harvard University. Harvard is a very cosmopolitan place, and that's what makes it great," Professor Elliott added.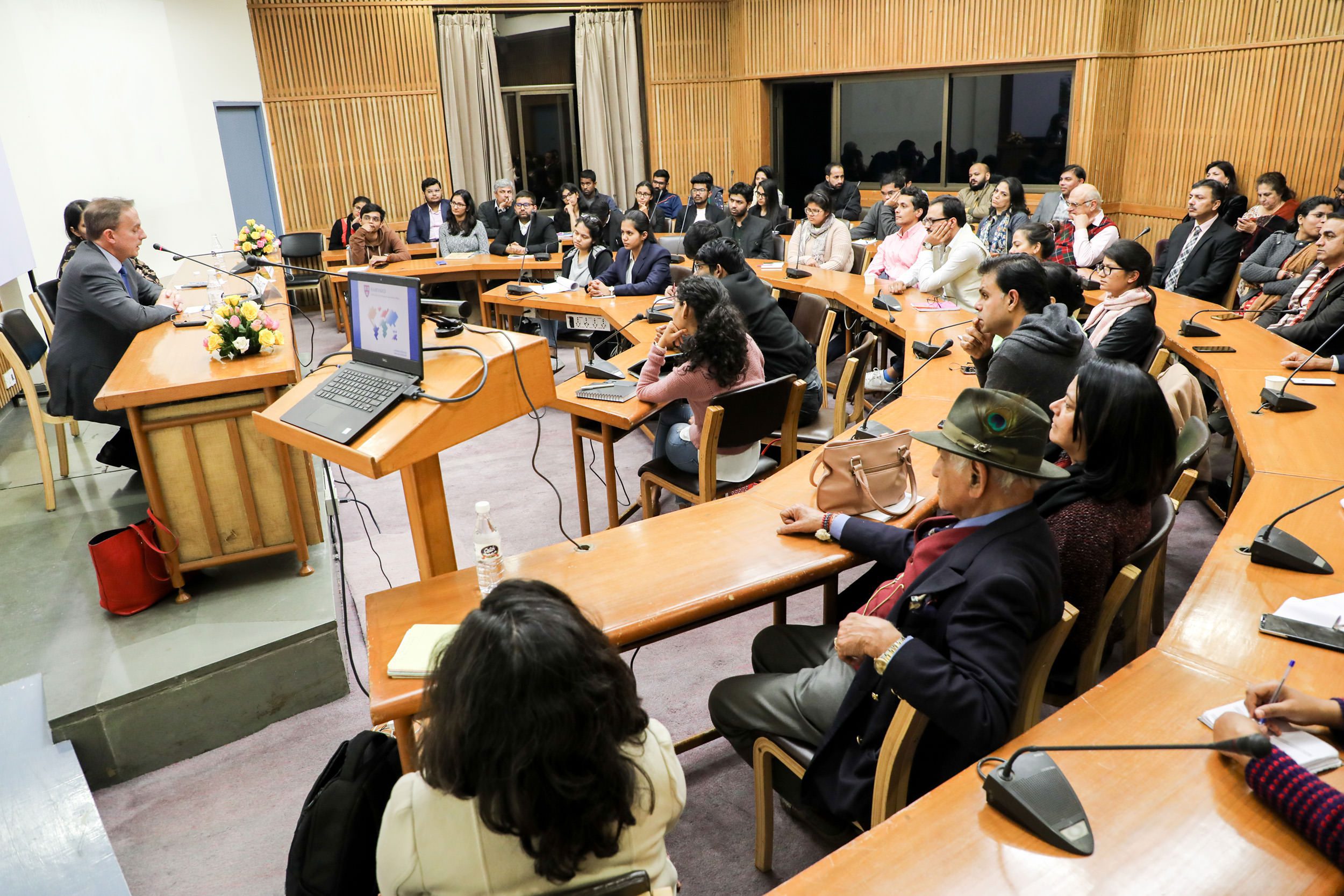 The interactive discussion with the audience that followed Professor Elliott's presentation was moderated by Yamini Aiyar, President and Chief Executive at the Centre for Policy Research, a New Delhi-based research organization. The audience was composed of university leaders, students, professors, and researchers from various universities in India. The conversation with the audience developed with a distinct focus on the importance of building global universities in India and promoting world-class research institutions throughout South Asia.
Investing in People
Professor Elliott spoke about Harvard's dedication to investing in great faculty and letting them carry the institution forward. "It's all about the people," he said, adding that Harvard focuses on activities like direct teaching, research support, maintaining external relationships, organizing events and promotions, building local community associations, and coordinating operational and legal support to facilitate its global engagement. By engaging in similar activities, universities in India and the South Asian region can take steps toward becoming world-class universities and research institutions.
This seminar is part of the India Seminar Series and is created in collaboration with Harvard Global Research Support Centre India.