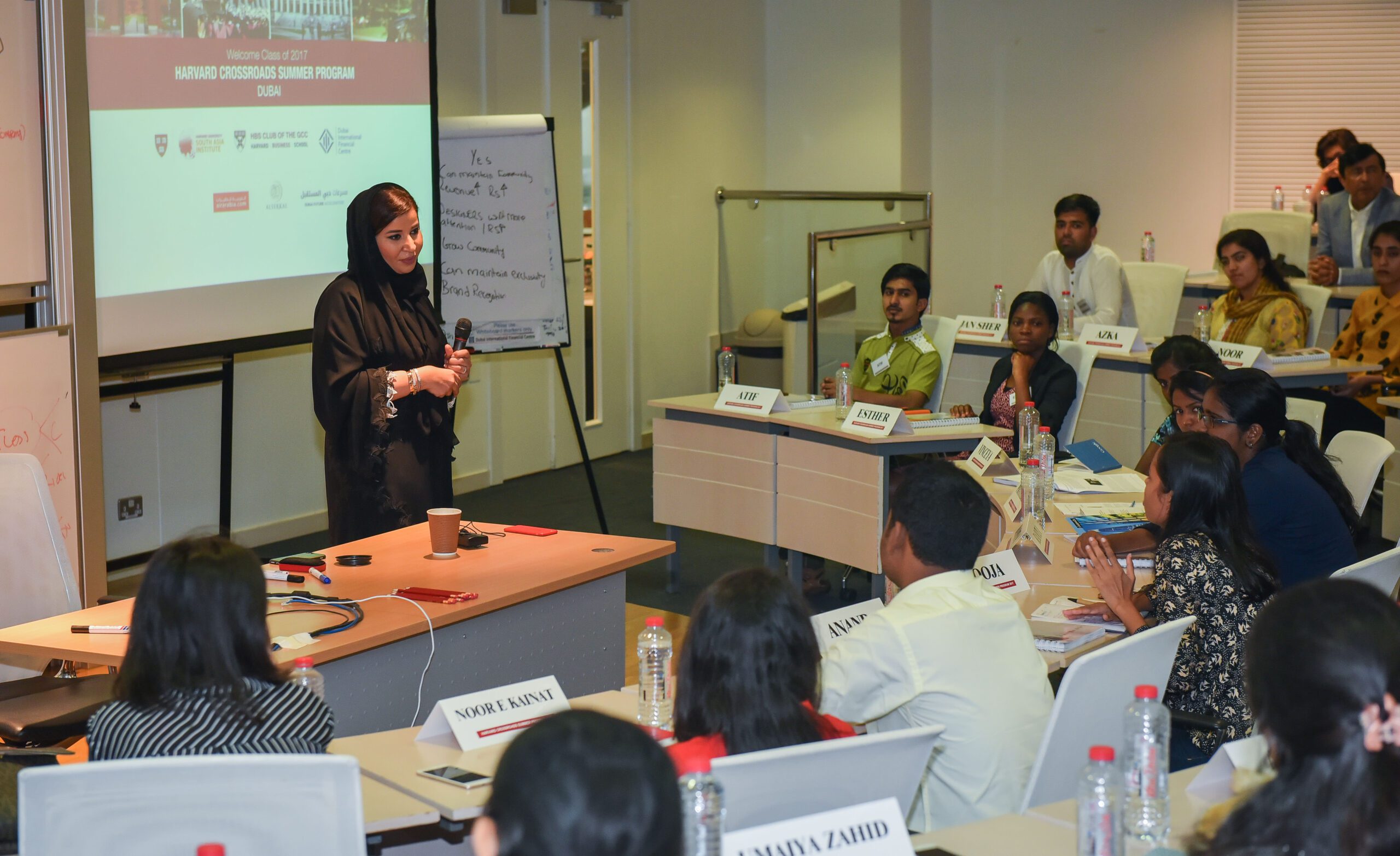 APPLICATIONS FOR THE 2020 CROSSROADS EMERGING LEADERS PROGRAM ARE OPEN!
Applications are now being accepted for the next Crossroads Emerging Leaders Program! For the past few years, the Mittal Institute has teamed up with the Harvard Business School Club of the GCC to facilitate a multi-day program that brings university students from Africa, South Asia, Central Asia, and the Middle East to Dubai to learn from Harvard professors in an intensive, multidisciplinary classroom-based program. Now, the in-region program will be accepting applicants from Latin America, too! In addition to the in-person classes in Dubai, the newest installment of the Crossroads Program will also include curated online courses via a digital learning platform, providing applicants with online courses they can complete within a specific timeframe. These online courses will also be available to student applicants from the United States.
Students selected to participate in the in-region program will convene at the Dubai International Financial Center for a program that will provide a challenging educational experience and exposure to Harvard's academic culture. A multidisciplinary collection of Harvard courses and faculty will deliver a curriculum that combines case studies, small discussion groups, and discussions on potential career paths to the student participants. The program is open to first-generation college students from select regions, welcoming ambitious young people who have overcome significant barriers to higher education and may also be facing challenging financial and social circumstances.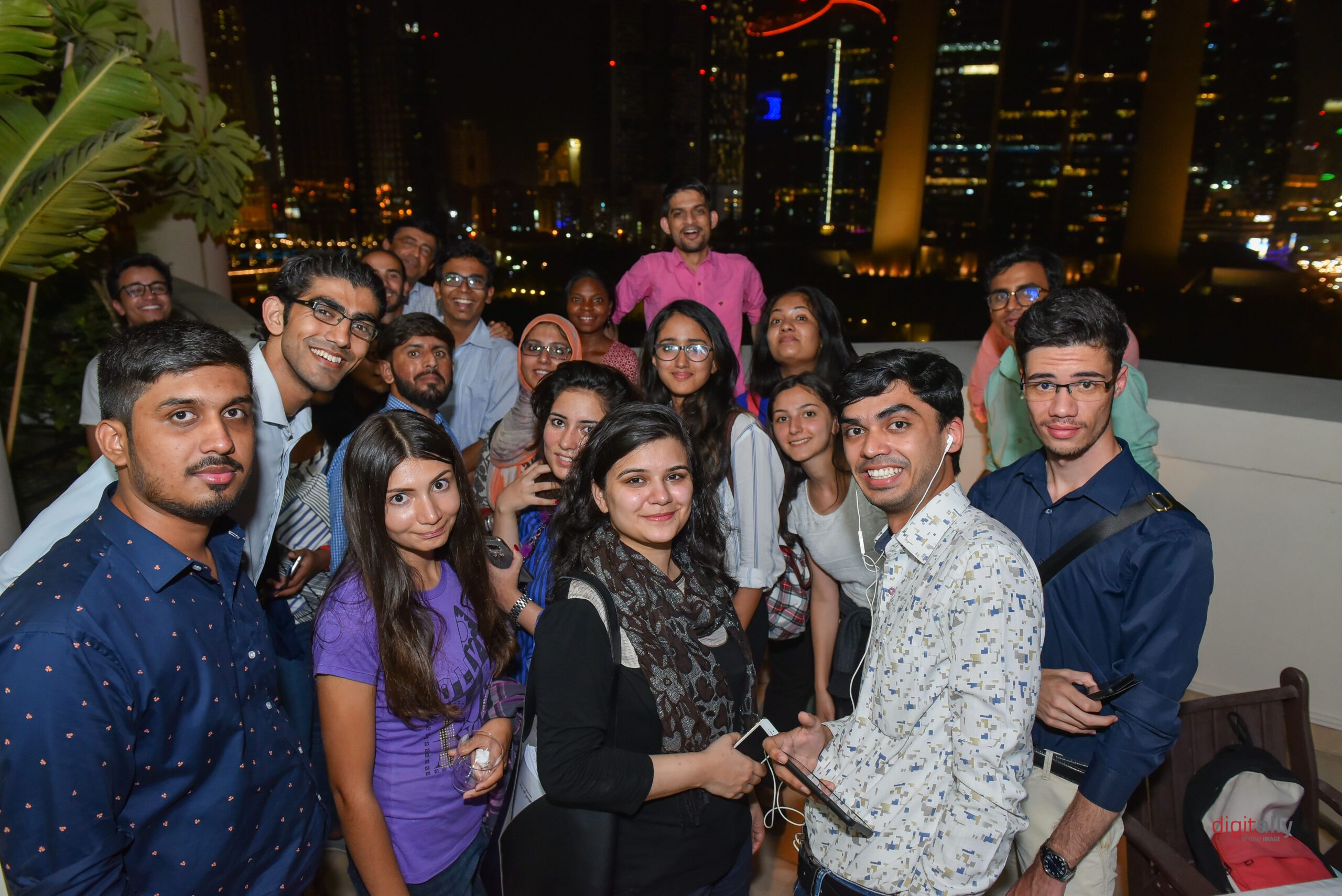 Past Crossroads Programs
Over the past two years, more than 100 students have engaged with one another and Harvard faculty in the Crossroads Program, learning through a case-study method championed by the Harvard Business School. They have been exposed to real, contemporary business scenarios, and other multidisciplinary issue areas.
Looking back on their experiences, the Crossroads participants reflected on the impact the program has had on their own lives. "This was a life-changing program. I have learned many things from each of the people in the program and brought it all back with me to Armenia," said one student. "The Crossroads Summer Program helped me make an important decision about my career path, giving me the motivation and inspiration to think big, work hard, stay focused, and achieve all my academic goals."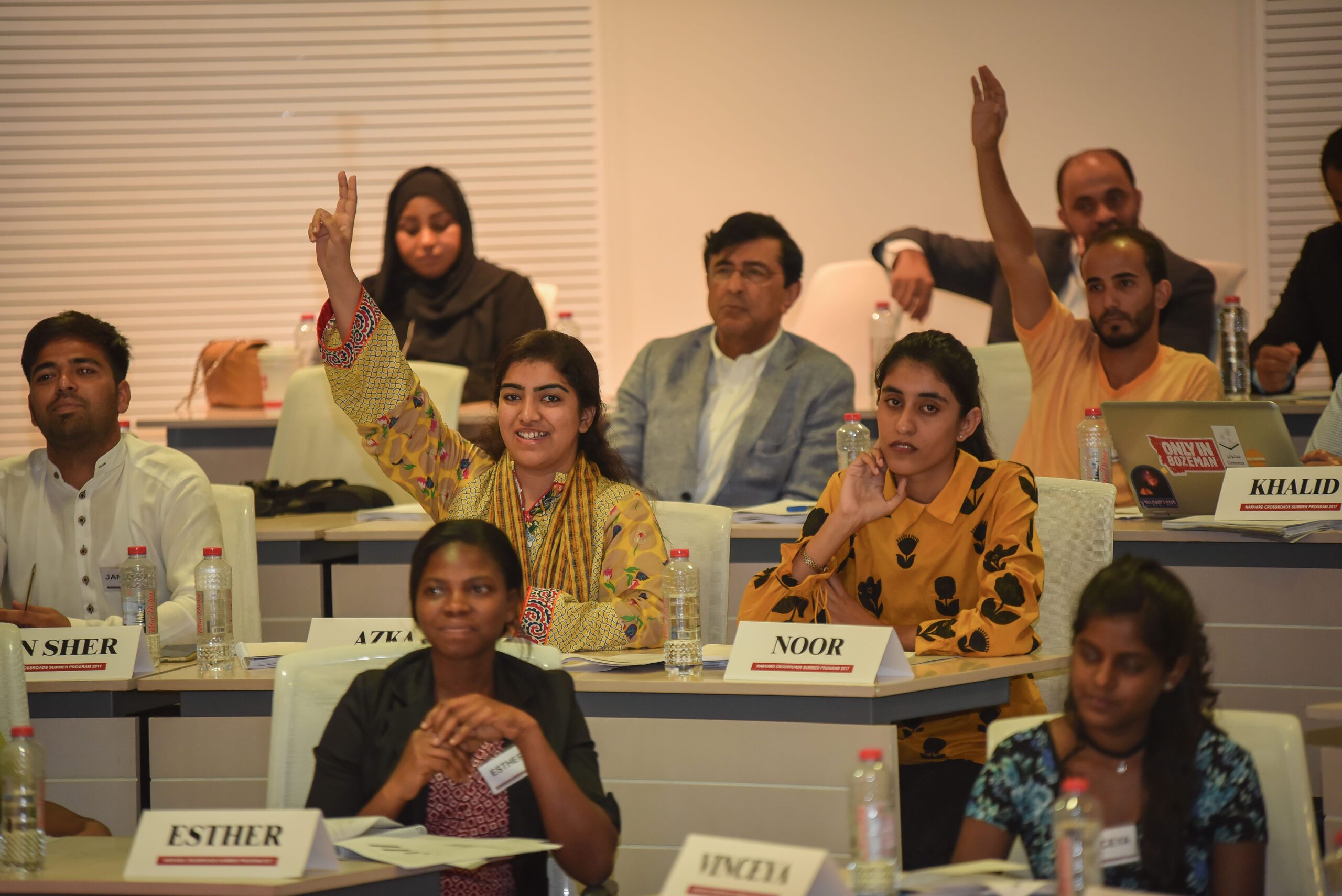 The program brings together students, faculty, and mentors from numerous countries, providing new cultural experiences for the students and opening their minds to new possibilities. "I very much appreciate the opportunity to meet different people from several countries, establish a strong network with them, and will surely use it as a powerful tool to achieve and implement the greatest things possible in the world," said one participant.
When asked what their biggest takeaways were from the program, one student responded simply, yet profoundly: "Geography is never a barrier for ideas."
Apply Now!
Are you interested in applying for the Crossroads Emerging Leaders Program in Dubai or the digital learning platform? Applications are open today with a deadline of August 30, 2019 — so make sure you start collecting your materials now! Learn more about eligibility and the application process by clicking the button below.