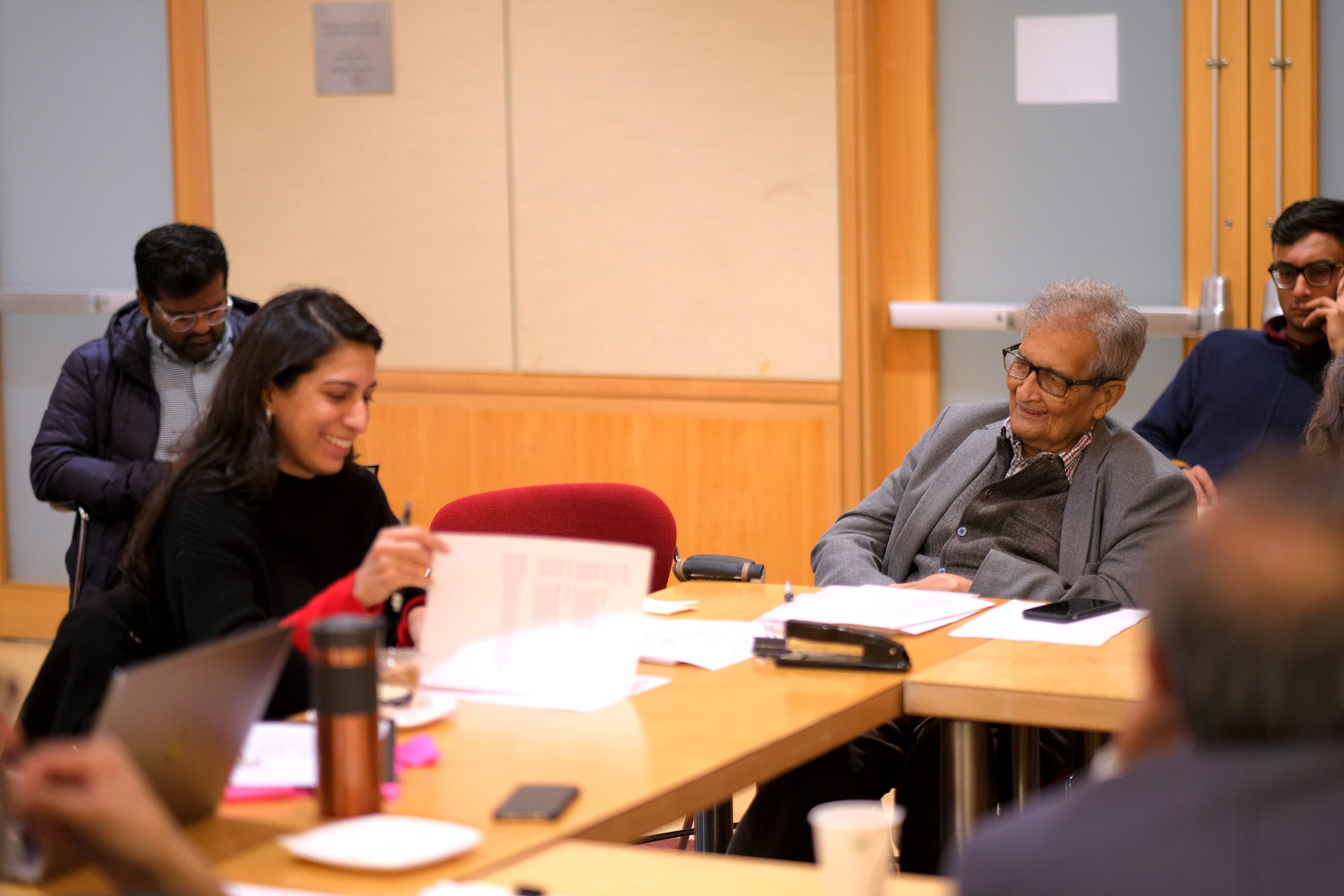 Recently, the Mittal Institute hosted a book workshop with Dr. Mariam Chughtai, Babar Ali Fellow at the Mittal Institute and Associate Dean and Assistant Professor at the LUMS School of Education in Lahore, Pakistan, to curate feedback on her manuscript currently in progress. In a book workshop, a professor hosts a junior scholar and invites other senior scholars from the relevant field to come together and provide feedback on the junior scholar's developing book manuscript.
The workshop was inspired by Chughtai's time as a doctoral student at Harvard, and how she found it difficult to come across opportunities on campus where a junior scholar could receive this kind of valuable feedback. The idea was suggested by Professor Kristen Fabbe at the Harvard Business School, giving Chughtai a way to incorporate feedback into her manuscript early on.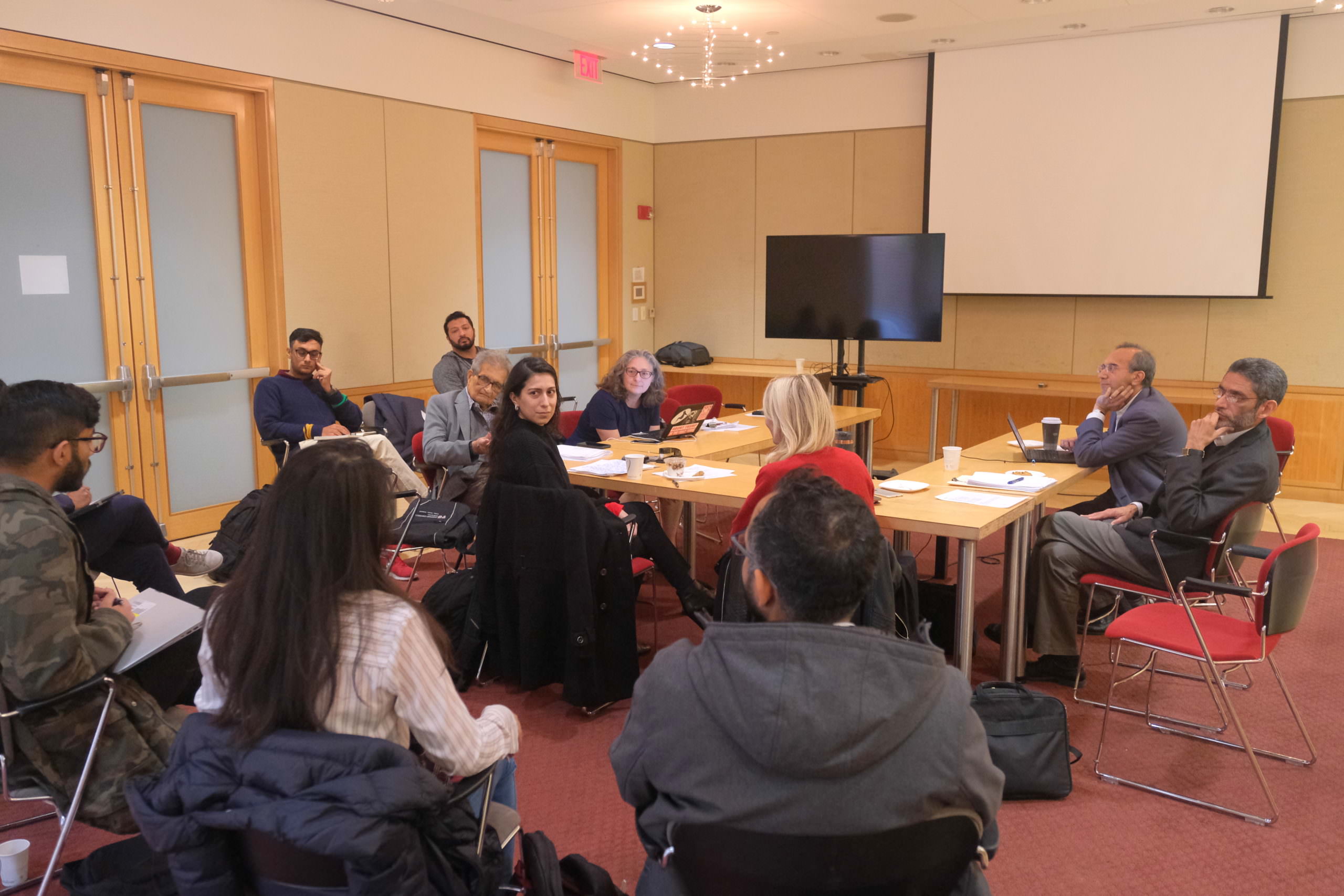 Chughtai's book workshop was opened to graduate and doctoral students at both Harvard and MIT, who were invited to attend as observers. They learned valuable lessons from the workshop, including:
How to transition from a doctoral student into a faculty member, and how to start connecting with senior faculty not as professors, but as peers.
Understanding that vulnerability and trust with faculty is important — and it's okay to put your work out there for review and critique. The academic writing process can be daunting, difficult, and filled with self-doubt for a majority of academic writers, but it's helpful when someone can lift the curtain and show others how it's done.
The vulnerability of submitting a manuscript for review was a key theme for this workshop — something that came up during publicity of the event, when a working title for Chughtai's book was perceived as the final title. It demonstrated how little is known about how an academic book is written, and how a book workshop is simply one step in the process toward a final draft.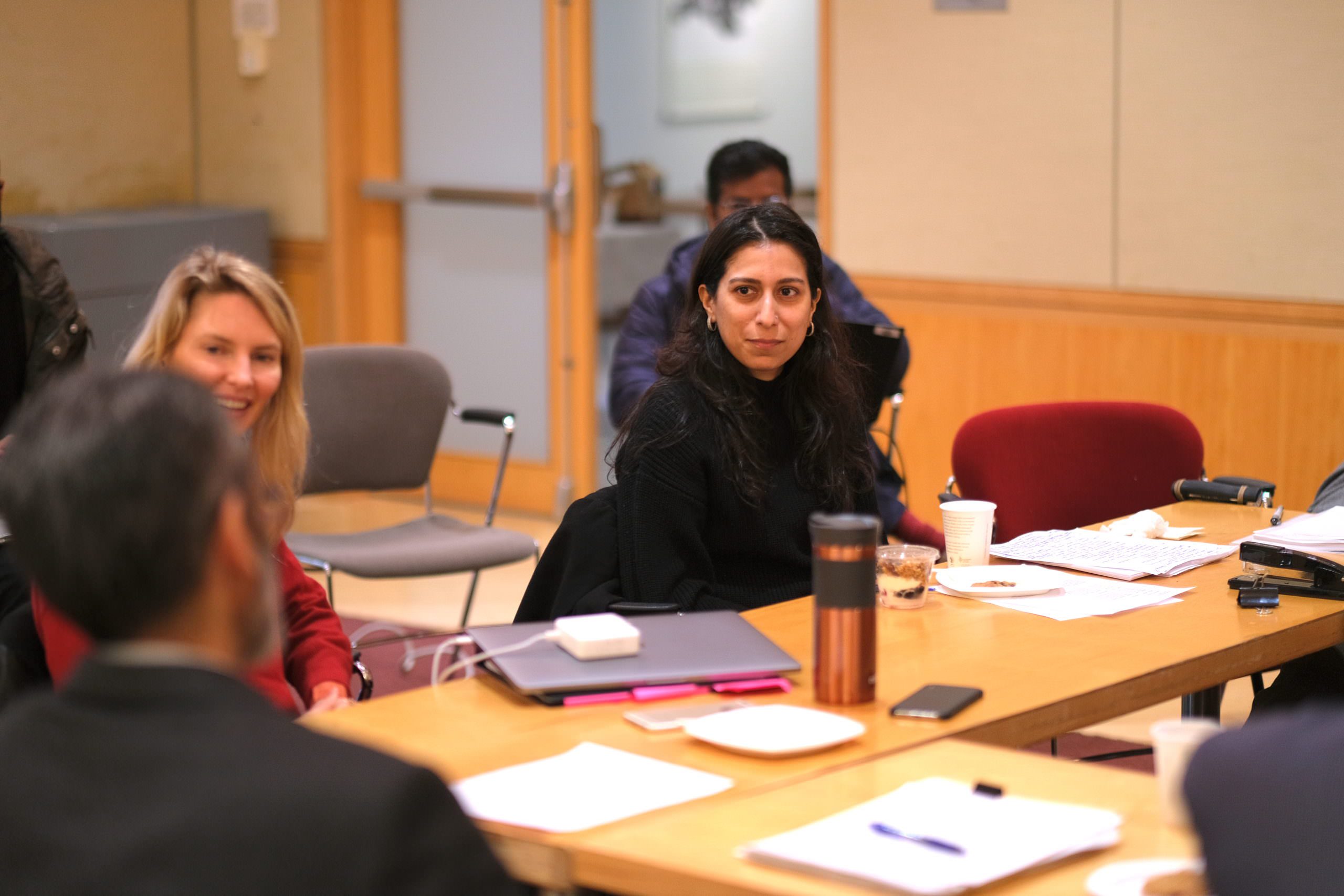 The workshop was attended by about 10 different doctoral and graduate students from schools across the University, and brought together six leading professors — Tarun Khanna, Kristen Fabbe, Christine Fair, Amartya Sen, Qasim Zaman, and Jacob Shapiro — to review Chughtai's draft manuscript. The students met and interacted with the professors, forming interpersonal relationships, and had the opportunity to provide comments and ask questions at the end of the workshop. Now, Chughtai will continue to correspond with the students via email to keep them updated about the process of drafting a book manuscript.
Chughtai, commenting on the workshop, noted that she left with a clear sense of the chapters in her book and how they need to be structured moving forward, and was happy with how the feedback from the professors was converging — all guiding her in the same direction. Now, Chughtai will keep them updated as she continues to write, and when it comes time to publish, she will have a community to help her find the right audience for the book.
"I think [organizing this book workshop] is a wonderful initiative. In fact, I was discussing with the Mittal Institute staff that we should offer this as a service to all the regionally focused social sciences, perhaps in collaboration with the other regional centers at Harvard. It's a good thing to institutionalize, and it's wonderful to see so many graduate students here as well," said Professor Tarun Khanna, Faculty Director of the Mittal Institute.