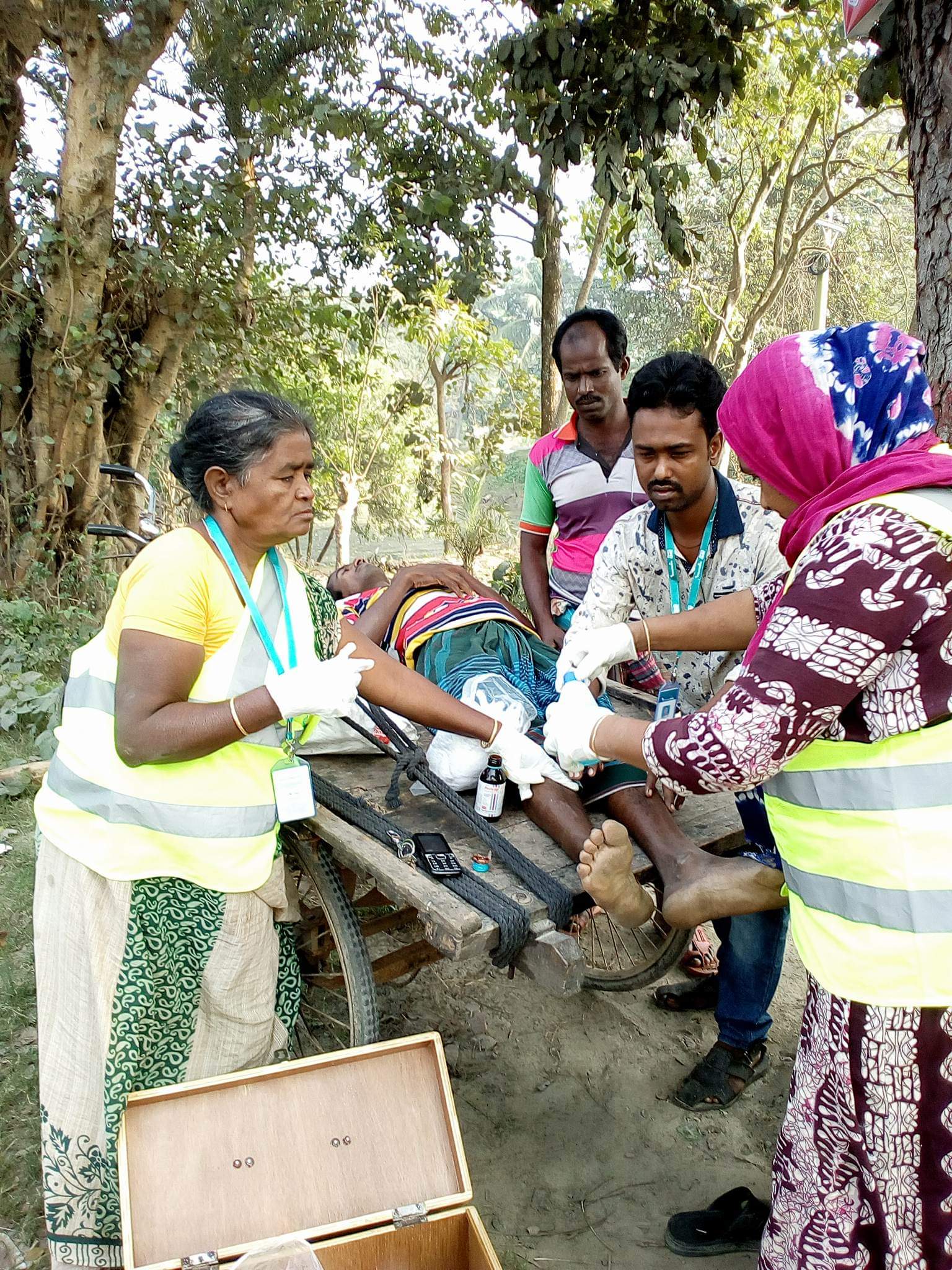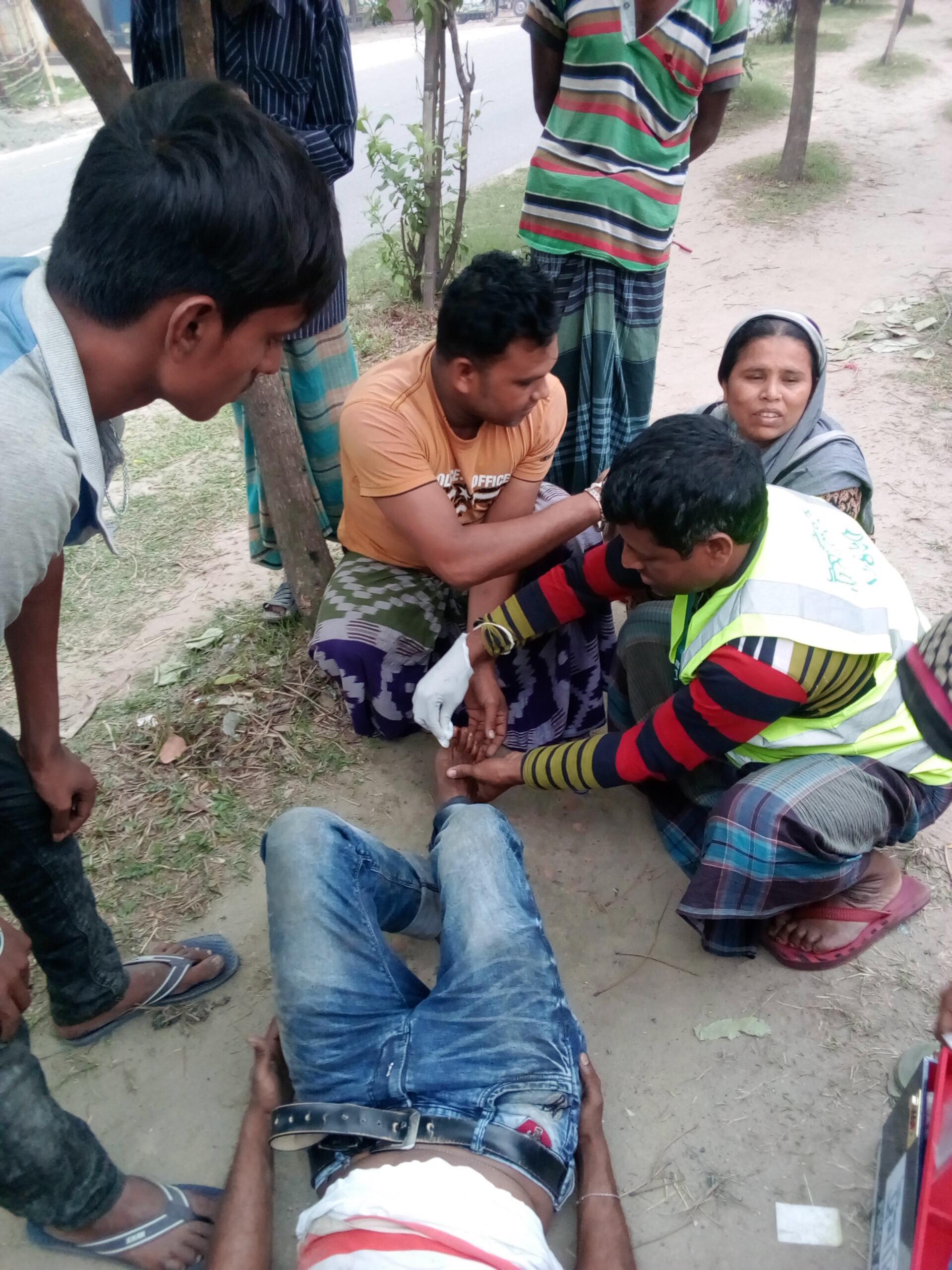 TraumaLink was founded in 2013 as a volunteer-based emergency response system providing free care to traffic injury victims in Bangladesh. Recently, in November 2019, the organization celebrated its five year anniversary. The project grew out of a winter session trip that brought together three Harvard T.H. Chan students: Jon Moussally, Eric Dunipace, and Ryan Fu. During their time in Dhaka, they met Mridul Chowdhury, CEO of mPower Social Enterprises, Ltd., who holds an MPA in International Development from the Harvard Kennedy School of Government.
Together, the four of them worked to develop a novel way to address road traffic injuries — a growing public health problem in Bangladesh that often gets less recognition than other healthcare challenges. The service model utilizes an emergency hotline number, a 24/7 call center, and volunteer first responders recruited from the local community who are trained in basic trauma first aid and provided with medical equipment like bandages and stretchers. TraumaLink began formal operations on November 23, 2014, covering 14 kilometers, and has since grown to 545 volunteers serving a total of 135 kilometers on three national highways.
In the first five years, nearly 2,400 patients involved in over 1,100 crashes were treated. First responders had a 100% response rate and, in 85% of calls, they were at the scene within five minutes or less. The benefits of the program extend far beyond the patients themselves, also impacting those who love and rely on them.
TraumaLink has received a number of awards and honors since its founding. They were finalists in the 2013 Harvard University Dean's Health and Life Sciences Challenge, and semi-finalists in the 2014 Harvard Business School New Venture Competition and 2014 MassChallenge Startup Accelerator. TraumaLink was a 2015 Manthan Award Winner for eHealth, received a USAID DIV award in 2016, and was a recipient of the 2018 Global South eHealth Observatory Award.
In June 2018, the Harvard Case Based Teaching and Learning Initiative published a teaching case about TraumaLink. The case is being widely used as a teaching tool at the Harvard T.H. Chan School and other educational institutions. For the last two years, it has been described to all incoming Harvard MPH students as an example of how to address problems in public health.
Looking ahead, TraumaLink's goal is to continue expanding its services within Bangladesh and to serve as an example for other developing nations facing similar challenges on their roads. The many successes of the model, including its strong community support and rapid and reliable volunteer responses, suggest that it can still help thousands more traffic injury victims at the time when they need it the most.