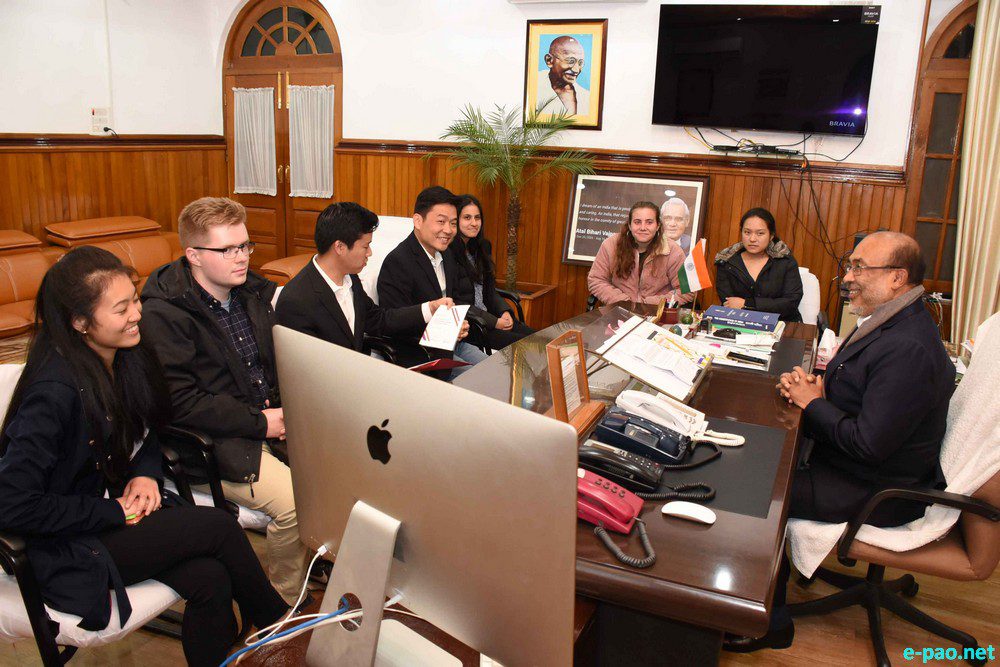 A seven-member delegation from Harvard College recently visited the Indian state of Manipur to conduct the second iteration of the Program for Scientifically Inspired Leadership (PSIL). Throughout the weeklong program, Harvard students develop and teach a Western-style curriculum in the classrooms of a local high school, alongside college-level teaching assistants from the area.
The Harvard delegation was led by Dr. Dominic Mao, Faculty Director of PSIL and Assistant Director of Undergraduate Studies and Lecturer in the Department of Molecular and Cellular Biology at Harvard. The delegation included Christopher Li, the program's Associate Director and a Research Assistant at the Belfer Center, as well as five undergraduate students — Allison Pao, Katelyn Li, Jeff Prince, Charlotte Ruhl, and Shivani Aggarwal.
PSIL brings together three separate groups of students to create its community: Harvard undergraduates, prospective teachers from the region, and high school students from various schools in Manipur. While the high school students develop leadership skills, Harvard undergraduates and the teaching assistants learn how to become effective teachers. By interacting with one another, all three groups consequently gain a deeper understanding of teaching and learning — while expanding their world-views as they interact with people from different backgrounds. An important component of the program is cultural immersion: the PSIL team learns about the history and culture of Manipur by visiting various sites with the local teaching team.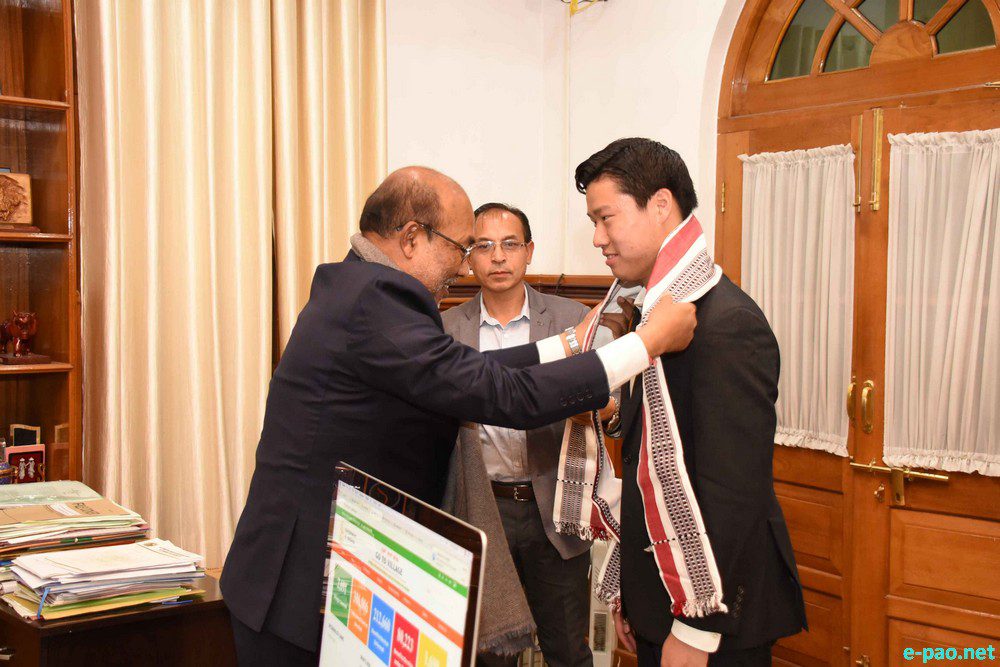 During their trip, the PSIL team met N. Biren Singh, the Chief Minister of Manipur, at his office in Imphal. During the meeting, Dr. Mao provided an overview of the program and its mission — to promote leadership and liberal arts educational enrichment for high school students in Manipur, while concurrently fostering cultural exchange between Cambridge and Manipur. He sketched out some of the pillars of PSIL and the specific components of the program.
The Chief Minister welcomed the delegation to Manipur and provided an overview of the cultural highlights of the state, including Lake Loktak and some of the wildlife. He further informed the delegation about his government's initiatives to improve local schools in Manipur and offered helpful statistics regarding recent developments. Some of the programs the government is implementing will focus on improvements in healthcare, development, youth engagement, the environment for start-ups and innovation.
Subsequently, the Harvard delegation briefed the Chief Minister about the PSIL curriculum, which included topics as diverse as social psychology, journalism, media literacy, ethical dilemmas, cell biology, and the meaning of truth. "What you're doing is very encouraging, and my government is eager to support your efforts in the future," the Chief Minister said.