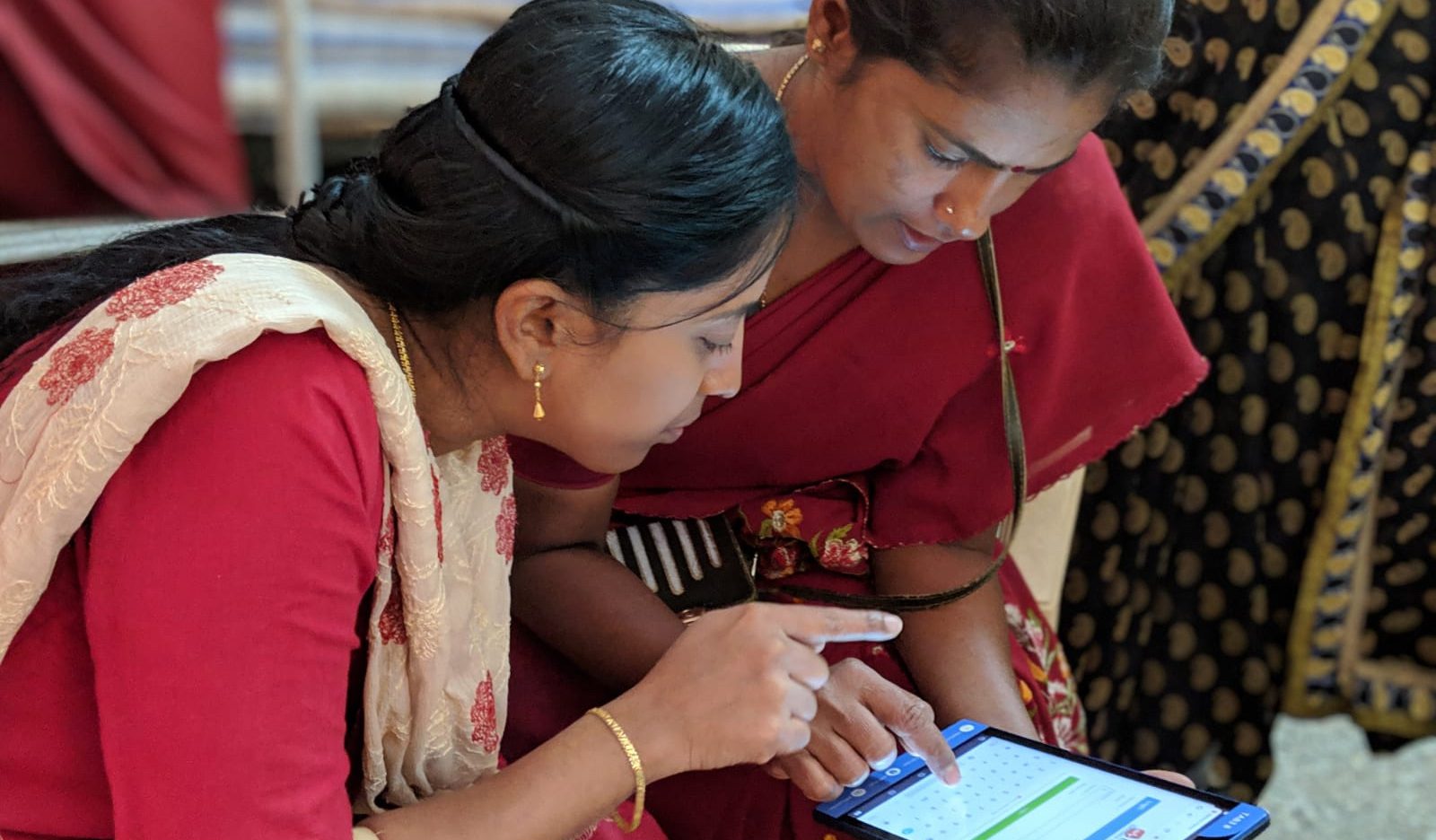 The India Digital Health Network (IDHN) is a research and policy collaborative focused on the development of a patient-centric and provider-friendly health data exchange ecosystem in India. Recently, the IDHN team submitted comments to a Joint Committee of the India Parliament on the 2019 Personal Data Protection Bill, which aims to protect the personal data of individuals throughout India.
To learn more, we spoke with Nivedita Saksena about her role as the first IDHN Policy Fellow and the accomplishments, goals, and future of IDHN in India.
Can you tell us about your background and research interests?
I am a lawyer with a master's degree in public health from the Harvard T.H. Chan School of Public Health. My research interests lie in the area of health and human rights — specifically, how these rights are shaped through regulation, the political economy, and organizing. I previously worked with the former United Nations Special Rapporteur on the Right to Health to help communities of people living with HIV access life-saving drugs and seek redress against stigmatizing and discriminatory acts.
I have also worked at the World Health Organization (South-East Asia Regional Office) and a think tank based in New Delhi to research digital health and data protection, the regulation of drugs, clinical trials, and health insurance. My experience working with patient communities, scientists, health professionals, and government agencies informs my research, and I hope to ground my future work in making public health interventions more effective and minimizing any potential harm.
What is your role as the IDHN Policy Fellow?
The IDHN fellowship aims to advance critical scholarship in the field of digital health, privacy, and health rights in India. As an IDHN Policy Fellow, I will undertake research at the intersection of health data science and law. We hope to inform policy in this area through academic publications, policy briefs, and submissions to government and parliament when solicited. This will involve working with an interdisciplinary advisory team of faculty in law, medicine, public health, and computer science from across schools at Harvard.
What is the goal of IDHN, and what makes it significant for India?
IDHN works with partners at Harvard and in India — including government agencies, healthcare enterprises, clinical providers, data scientists, and researchers — to envision, develop, and prototype the technological spine and governance framework for data exchange.
The Indian government has recently expressed its intent to digitize all health data that is generated during patient interactions with the health system. A person's health data will be under their control, and made available to them through a federated and API-enabled data exchange called the National Health Stack. Eventually, it may be possible to integrate even the data generated through health apps and fitness trackers into this system.
This raises a number of questions about how this data exchange will be structured, how data exchange will be regulated, and what safeguards will be in place to ensure patient privacy. The interdisciplinary team of experts at IDHN are well-placed to research the implications of this large-scale project.
Who will IDHN impact?
The research undertaken by IDHN will be directly relevant to policymakers and those who implement public health programs on the ground that employ digital health technologies. However, our focus remains on the individuals whose health information is quantified and digitized within these systems. As health data is increasingly generated and collected outside the traditional healthcare system, it becomes important that we adopt patient-centered approaches to regulating the use of their health data. Though we currently do not have plans to expand our work to other South Asian countries, we would be open to it, as these countries undertake similar initiatives to the National Health Stack.
What are the successes and challenges your team has experienced so far?
Over the last few years, IDHN has established a distinguished network of local and international partners who are invested in improving the health data ecosystem of the country. Our work has provided the evidence base for policymakers to design their own framework in a way that respects the rights of individuals and uses the most advanced technology to implement these plans. At the same time, a constantly evolving policy landscape has required us to change our approach to some issues.
Can you tell us about IDHN's recent publications and policy recommendations?
Recently, we submitted comments to a Joint Committee of the Indian Parliament on the 2019 Personal Data Protection Bill, which will regulate the flow and usage of personal data and seeks to protect the privacy of individuals related to their personal information. In our comments we highlighted the implications of this law for health data and academic research being undertaken in the country.
Prior to this, we proposed the framework for a federated API-enabled health data exchange in the country in a paper published in the Journal of Medical Internet Research. We also submitted comments to the Ministry of Health in India on its National Digital Health Blueprint, which lays out an implementation plan for the National Health Stack. With these publications, we hope to reach policymakers, as well as other researchers who will be affected by these new laws and policies.
What's next for IDHN?
Over the course of the next year, we plan to conduct both policy and implementation research to further the conversation on health data exchange in the country. We also hope to expand our collaborations with stakeholders in India who will be affected by developments in this space.
IDHN recently submitted comments to a Joint Committee of the Indian parliament that is reviewing a proposed data protection law for the country. These submissions are available here.
☆ All opinions expressed by our interview subjects are their own and do not reflect the views of the Mittal Institute and its staff.