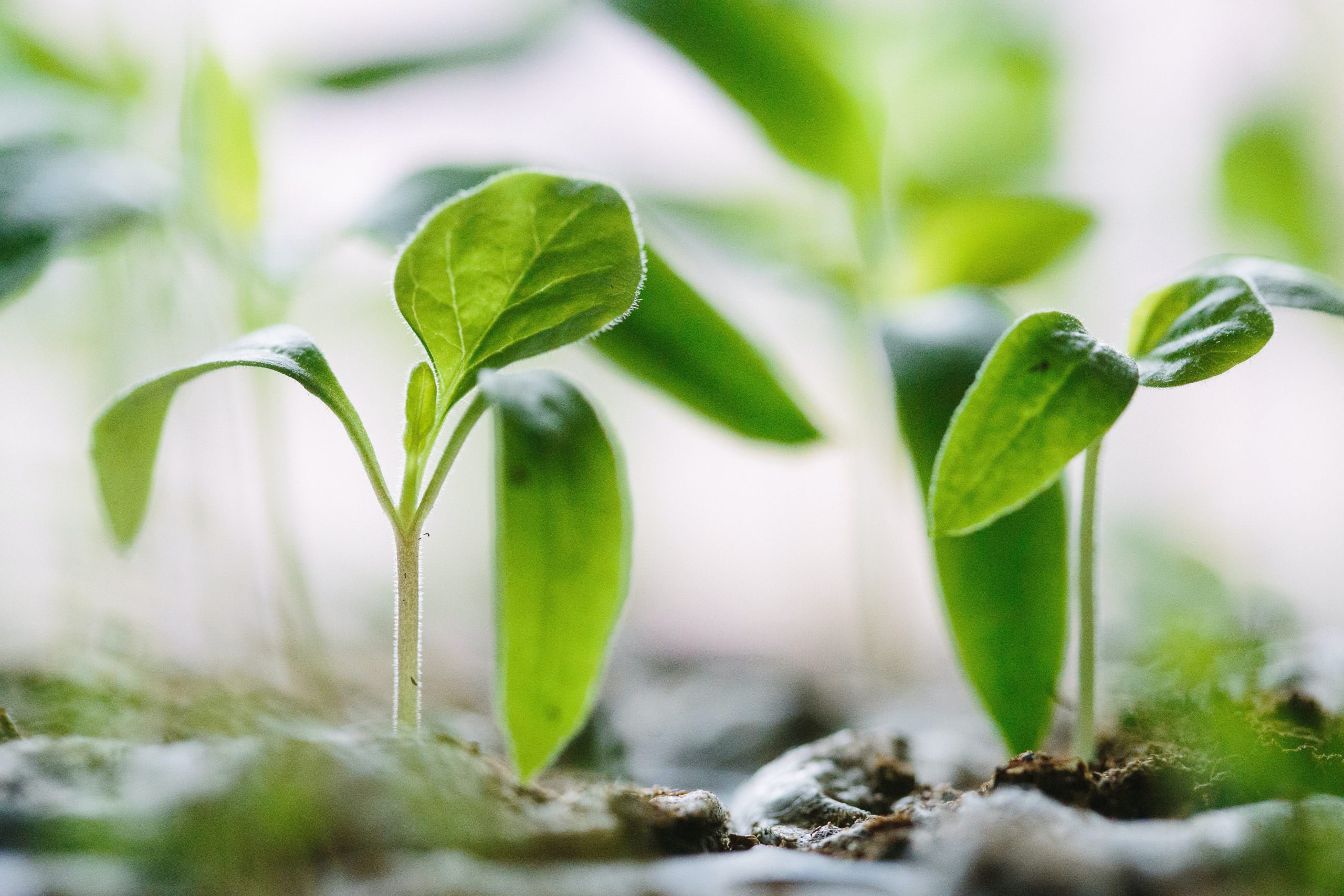 Each year, the Mittal Institute's Seed for Change (SFC) competition for Harvard students aims to develop a vibrant ecosystem for innovation and entrepreneurship in India and Pakistan. Grant prizes are awarded to interdisciplinary student projects that positively impact societal, economic, and environmental issues in India and Pakistan.
As a result of COVID-19, we have all had to make adjustments to our daily lives, and Harvard students are continuing to learn in new and creative ways. In light of this, the Mittal Institute recently offered SFC Exploratory Grants to students who are currently working on ideas or a project that addresses intractable problems in India and Pakistan.
With this grant, students can continue to develop their projects by refining an idea or a product design, connecting with in-region partners and organizations, considering growth and sustainability plans to further their knowledge about the region, and more.
The 2020 SFC Grant Winners:
Projects in India
COVID-19 Misinformation Project
Sahana Bail, Kanishk Mittal
This preventative COVID-19 health education program seeks to educate schoolchildren and their families about measures to prevent COVID-19 and dispel any misinformation about the illness that could be harmful to the population. The team will operate in the rural villages surrounding Chakai, Bihar, to spread information about the benefits of proper mask wearing and hand hygiene, myths regarding COVID, and early recognition of MIS-C4 symptoms and what to do if a child has it.
Narrowing Information Gaps Across India's Higher Education System
Aman Panjwani
With thousands of colleges and hundreds of millions of K-12 students, India provides an opportunity to analyze higher education systems within developing contexts, examine how institutions differentiate themselves, and document why students choose to attend particular institutions over others. In this project, Panjwani will research the role of information gaps in the Indian higher education market to answer the following questions: 1) What information do colleges and universities provide to prospective students about their institutional quality? 2) Which characteristics enable students to choose between institutions or remain unknown to them, hindering their ability to make informed attendance decisions?
Earth Warriors: Early Childhood Education to Promote Sustainability
Keya Lamba, Shweta Bahri
Earth Warriors is an early childhood education curriculum that equips young children (5–8 years) in India with the knowledge and tools they require to become sustainable and climate positive change-makers. According to a World Bank report, over 600 million people in India are at risk from climate change, with some states witnessing extreme drought or excessive flooding. While some countries, like Italy, have made it compulsory to teach climate change in schools, there is still no such action in India. Earth Warriors hopes to bring climate change lessons into schools using a solutions-oriented approach to teach children how to tackle Earth's most urgent challenges. The team aims to have a prototype curriculum in five schools by April 2021.
GAMI: Global Alliance for Medical Innovation
Sreekar Mantena, Jay Chandra, Andrew Zhang, Annie Miall
Though eye diseases are common in under-resourced regions around the world, it is precisely in these communities where access to trained clinicians and equipment is the most scarce. The Global Alliance for Medical Innovation (GAMI) team hopes to alleviate this issue by developing low-cost, scalable technologies to allow point-of-care diagnosis of common eye disorders. GAMI is developing a novel smartphone-based platform that enables fully-automated imaging and analysis of the corneal endothelium for rapid diagnosis of corneal diseases. The team plans to pilot test this platform at its partner institutions throughout India from December 2020–June 2021 and will finalize the prototype by the end of 2021.
Communitize: Skill Development Platform
Malini Srikrishna, Will Dey
While there is a great demand for talent and a huge supply of potential talent in India, they are unable to pair up due to institutional voids. To bridge this skill gap, the Communitize team has built a closed community of students, parents, and professionals across socioeconomic backgrounds to create a scalable and sustainable model of apprenticeships. Since the lockdown, the team has completed 45 apprenticeships across the fields of technology, psychology, education, and marketing, with at least one skill verified for each student. Now, the team wants to create an app called "Communitize" to sustainably house and expand this community.
Sahayak
Ambika Malhortra, Aeshna Prasad
A major challenge in India is to transform the vast number of unemployed and unskilled people in villages into industry-ready workers, while providing job security. Sahayak is a social enterprise that promotes coordinated skill development to industry requirements in rural areas that are currently experiencing transformation. Sahayak takes form as a digital platform that geo-spatially maps industrial needs in an area where individuals are looking for work. Additionally, a physical network of vocational training centers will provide these workers with the necessary skills through the help of locally invested stakeholders such as industries, the gram panchayat, NGOs, banks, and CSR verticals of corporations.
Building State Capability and Community Leadership in Meghalaya
Prateek Mittal, Rebecca Trupin
The state of Meghalaya is known for its extensive natural resources, strong cultural heritage, and unique governance structure where the state government at the central level shares power with a customary tribal authority that governs at the local level. Against this complex political backdrop, Meghalaya faces a number of development challenges, such as high levels of poverty, poor health outcomes, and impending environmental and economic crises. The team is working with state leadership in Meghalaya to pilot and scale an initiative that attempts to mobilize local stakeholders to solve locally-nominated problems through iterative problem diagnosis, ideation, and experimentation.
Projects in Pakistan
KamyabiTest: Assessment App
Isabel Macdonald
To tailor instruction to their students, teachers need reliable and easy-to-implement tests to understand where students are at and the core gaps in their knowledge. Unfortunately, the testing culture in South Asia primarily consists of end-of-year exams to rank students and determine grade advancement. KamyabiTest is designed to address this assessment gap via an app that will provide teachers with a library of monthly quizzes that identify how each student is progressing relative to the national curriculum. The next stage of the project is to develop a Minimum Viable Product for the testing technology, working with a developer from the CERP Labs team to design an initial prototype.
Education and Art Podcast
Geena Saleh
In response to the completion of the first stage of Pakistan's Single National Curriculum (SNC), which promotes a homogenous Pakistani identity and narrative, Saleh is launching the Education and Art in Pakistan podcast. The objective of the podcast is to spotlight the inherent issues present within a non-student centered educational reform. The series will host 6 dialogues on Pakistan's education sector, with the SNC as a backdrop for each hour-long episode. Student groups representing minorities will be invited to share their concerns regarding the SNC. Moreover, the podcast will utilize arts-based performances and praxis to engage the audience.
Macro Pakistani
Faiz Ahmed
Macro Pakistani is a data driven research platform that aims to provide a basic understanding of Pakistan's economy. The primary target audience is those who have an interest in contemporary news but are currently overburdened with sensationalism. The project helps its audience make sense of the news and political rhetoric by sharing a simple understanding of macroeconomics and breaking down economic data on Pakistan into digestible pieces. The long-term goal of Macro Pakistani is to democratize relevant information for the masses and develop a sense of civic responsibility within them.
Naqsha Nigar: Redefining Lahore's Cultural Heritage
Asmer Asrar Safi, Hamid Nawaz, Hajra Malik, Ramsha Bilal
Over the last few years, the several government agencies have spent vast resources to renovate the architectural heritage of Lahore. Yet, the unavailability of tourism services, guides, and plans for the city renders several of these sites inaccessible and useless for the purposes of supporting local artisans, tour guides, and development. The team has devised the foundations for an app-based, third-party tourism facilitation service that maps such locations. The app will host preset and customizable models for tour plans, with contacts, profiles, and working hours for local tour guides, famous eateries nearby, and markets. The revenue from these audio tours will be funneled back into the field tour teams and maintenance of the sites. Data collection will gauge which sites, trails, and monuments are generating the most interest to help inform government agencies where further development would be most profitable.