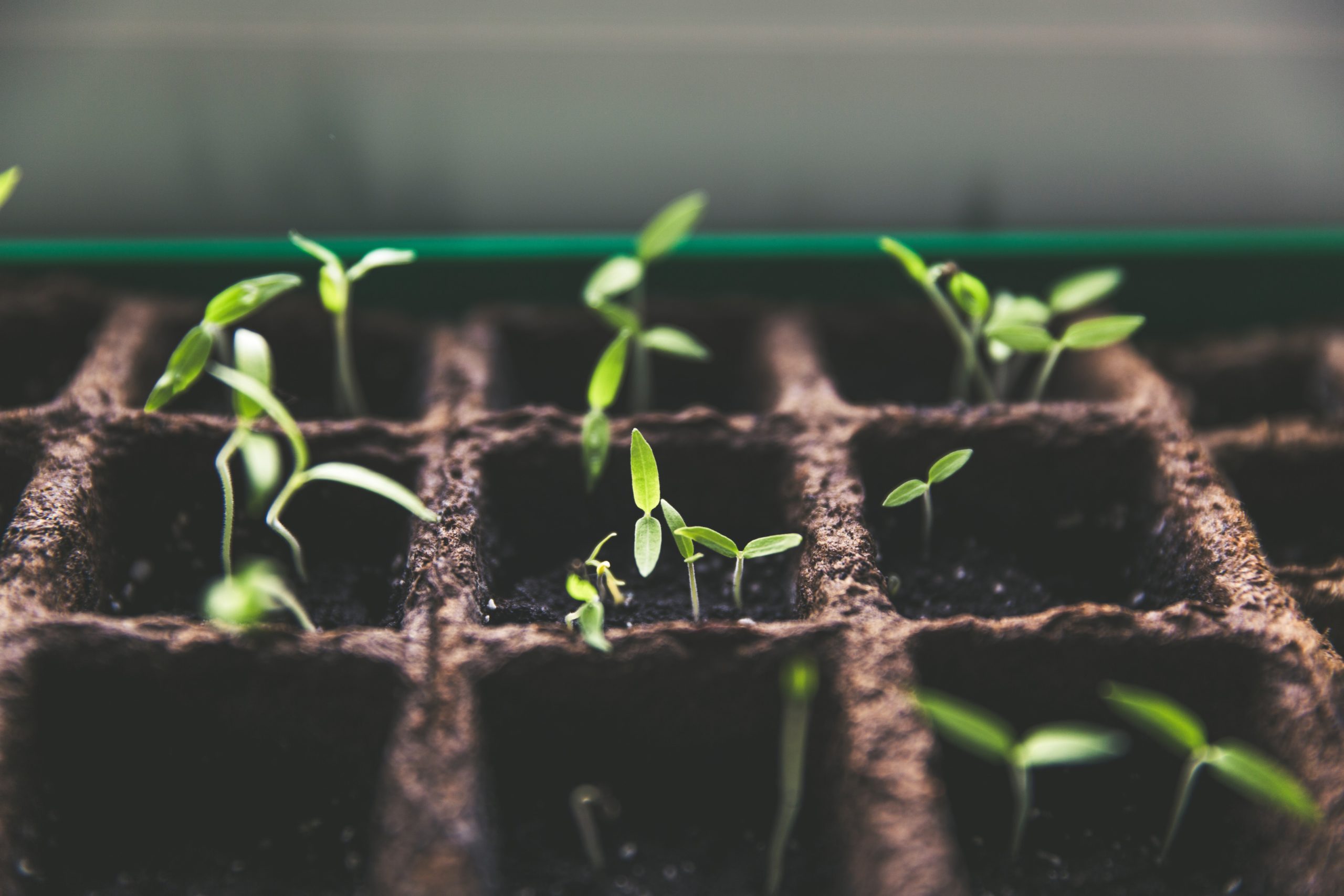 Plants growing from seeds in their containers. Photo by Markus Spiske.
The Mittal Institute is excited to launch the 2021 Seed for Change Competition!
The Seed for Change (SFC) competition aims to develop a vibrant ecosystem for innovation and entrepreneurship in India and Pakistan through an annual competition run by the Lakshmi Mittal and Family South Asia Institute at Harvard University. Grant prizes will be awarded to interdisciplinary student projects that positively impact societal, economic, and environmental issues in India and Pakistan.
The Mittal Institute recognizes that as a result of COVID-19, we have all had to adjust our daily lives. We also know that students are doing their best under the circumstances to continue learning in new and creative ways and are constantly adapting to the ever-changing and unpredictable state of the pandemic. In light of this, we're hosting a unique format for our SFC Competition to this year, with a two-stage award distribution.
This year, the SFC Competition will award up to three (3) winners for India-related projects, with each winner receiving up to $10,000 in grant funds. We'll also be awarding up to $10,000 in grant funds for a project focused on Pakistan. These awards will be distributed in Summer 2021.
Additional "second round" funding will be made available to winning teams in Winter 2022. An additional $10,000 in total funding will be available to the India finalists, and an additional $5,000 will be available to the Pakistan finalist. This allows for a second round of funding to continue advancing their projects, or to support potential travel costs if travel is feasible next year.
Applications must be submitted by February 26, 2021. Click below to learn more and apply.
Eligibility Criteria
Current Harvard students (undergraduate, graduate, and doctoral) with research and academic interests in India and Pakistan are eligible to apply.
At least one member of the team must be a Harvard student, but can partner with up to three additional team members from other institutions/affiliations (maximum team size of four members). Working with in-region partners is encouraged.
Past Winners
Past winners of the Seed for Change competition have developed projects ranging from healthcare and medical solutions to employment and political problems. A few of the past winning projects include: