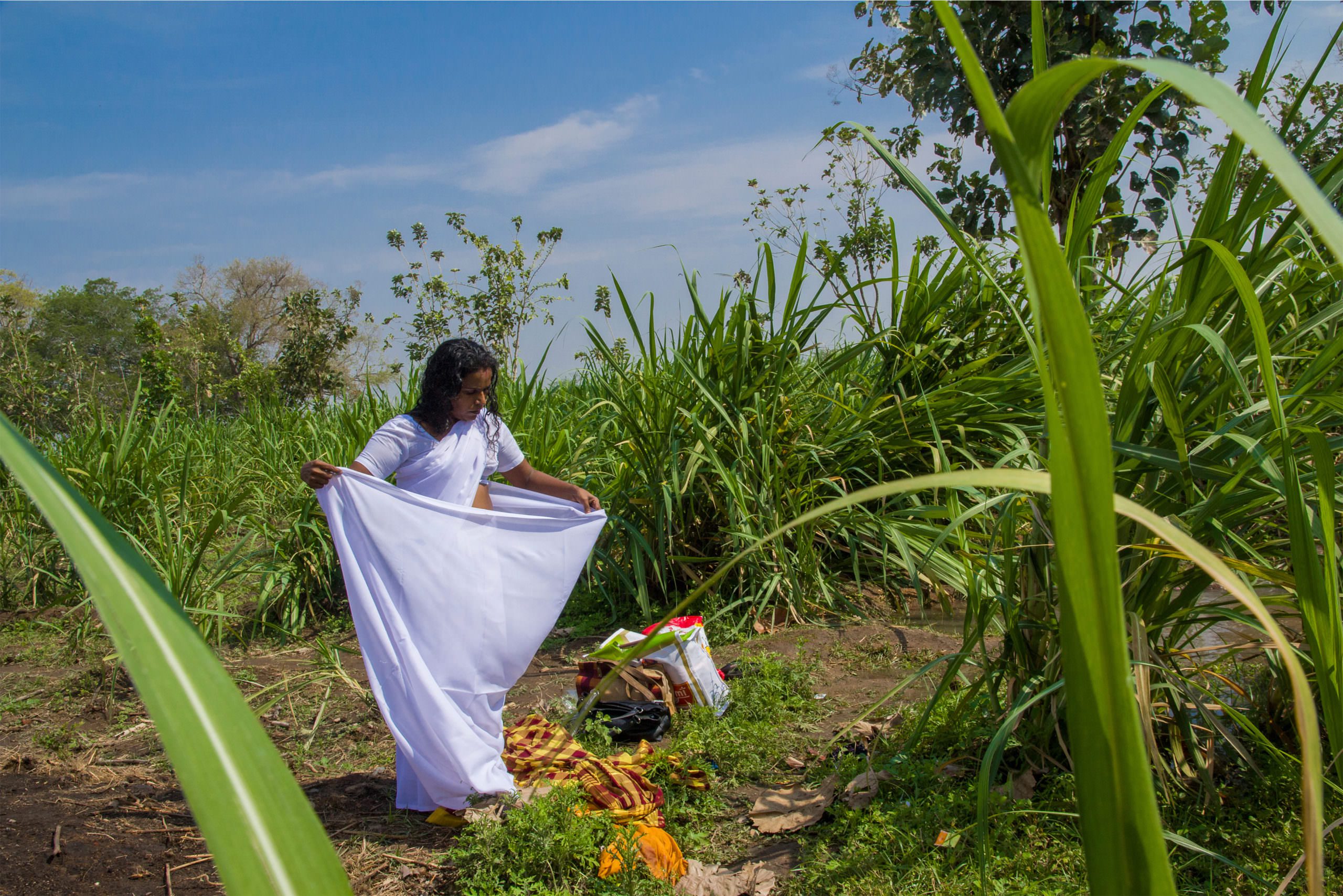 A photograph from the series "Transgender Brides" by Pattabi Raman, 2020–2021 Visiting Artist Fellow and photographer.
Each year, the Mittal Institute's Arts Program offers Fellowships to four mid-career artists from across South Asia through a competitive process and invites them to Harvard's campus for two months. Artists are given the opportunity to engage with Harvard faculty and students in the classroom and showcase their work through a public talk and exhibition.
Due to the inevitable programmatic changes that came with COVID-19, the 2020-2021 Visiting Artist Fellowship (VAF) cycle was reimagined to take place in the virtual world. The Mittal Institute selected 13 Visiting Artist Fellows, including photographers, sculptors, videographers, and mixed media artists, to attend a series of four online seminars curated for them to support their long-term practice.
The selected artists have joined these conversations from India, Bangladesh, Pakistan, and Nepal and are attending classes on art history, creative writing, urban design, and more through the use of Harvard's intellectual and creative resources.
The profound and inspirational work of our artists has not stopped despite the COVID-19 pandemic. In this magazine, we spoke with each of our fellows to discuss the inspiration behind their career as an artist, what they hope to learn during their time as a Visiting Artist Fellow, and their thoughts on the artwork they have each presented in this magazine. In the magazine's pages, you will read the artists' thoughts on these subjects in their own words, and we hope that it will inspire you to enter their world and see their work through their eyes.