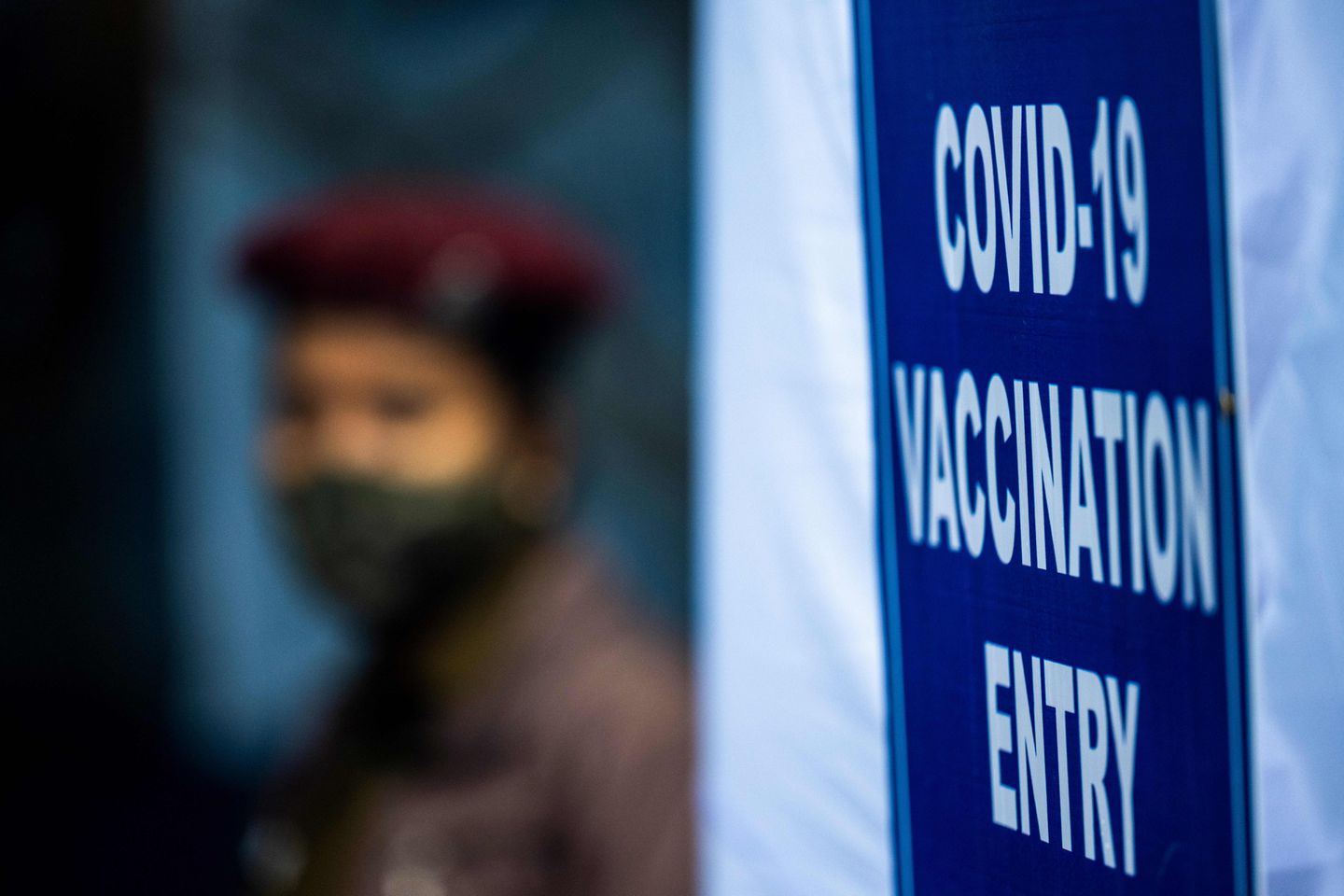 A security guard at a coronavirus vaccination center in New Delhi. Photo by Jewel Samad/AFP via Getty Images.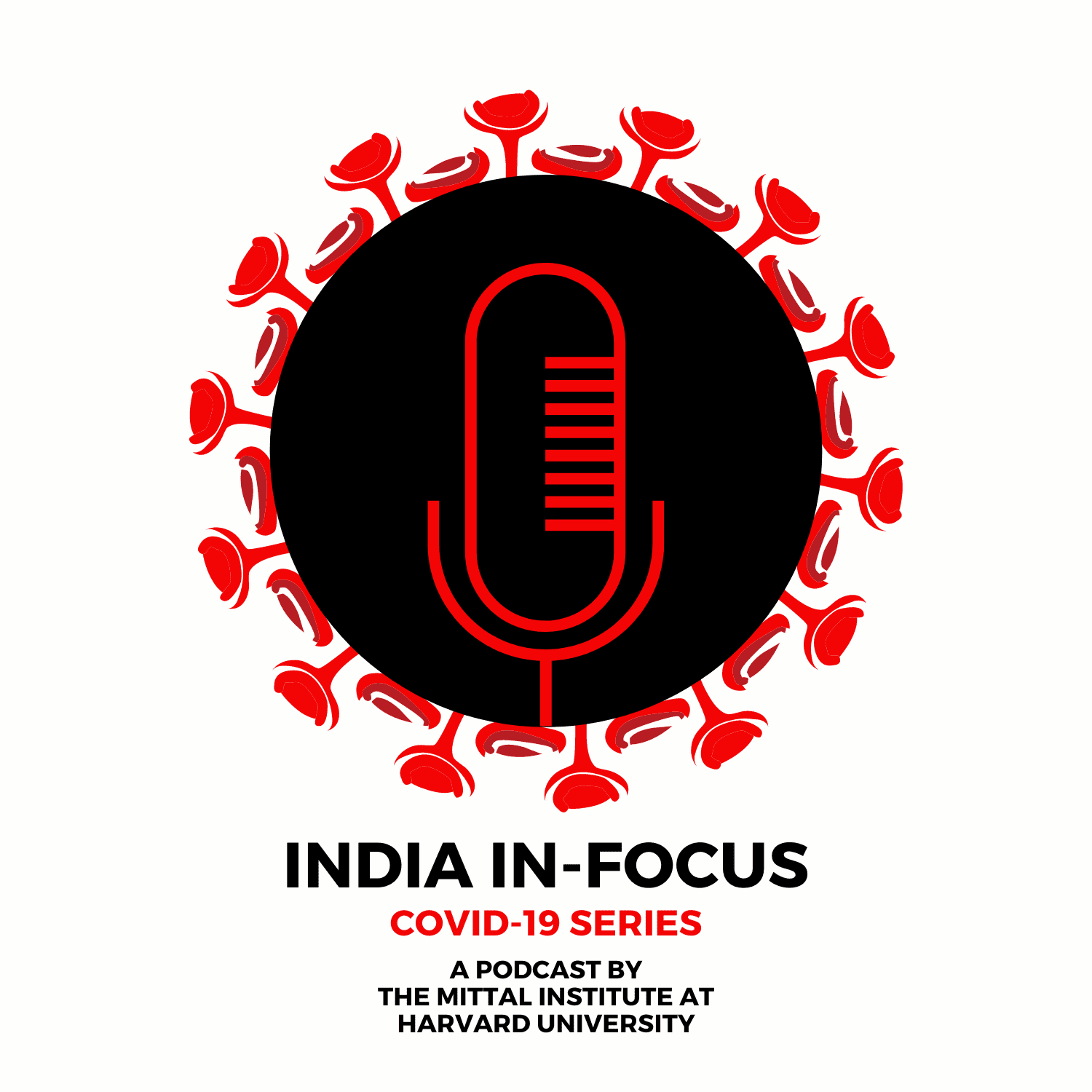 The India In-Focus podcast is back with a special mini-series, The COVID Chronicles, which examines the science, policy, and societal response to COVID-19 pandemic in India.
Over the course of this seven-part series, as we count down to the one-year mark of the nationwide lockdown in India, our host Dr. Satchit Balsari, Assistant Professor of Emergency Medicine at Harvard Medical School, speaks with experts across numerous industries.
In each episode, Dr. Balsari explores with his guests the key issues surrounding India's response to the pandemic and the challenges that lie ahead.
In the first episode of The COVID Chronicles, "On the Role of Masking," Dr. Satchit Balsari speaks with Mushfiq Mobarak, Professor of Economics at Yale University and Co-Chair of the Abdul Latif Jameel Poverty Action Lab's Urban Services initiative.
Mobarak has collaborated with the government of Bangladesh, research institutes, major telecom providers, and other stakeholders to devise evidence-based COVID-19 response strategies for Bangladesh and other developing countries. Tackling the question of whether masking works and how to get people to wear masks, Mobarak calls mask adoption a more complex problem than it seems at first glance. The discussion focuses on the challenge of getting people to wear masks consistently, how to change mask-wearing norms, and how to establish consistent norms in a community. 
The COVID Chronicles podcast series will feature high-profile experts like Mushfiq Mobarak, Enakshi Ganguly, Manoj Mohanan, Sanjay Mehendale, Anup Malani, Anu Acharya, Rahul Matthan, and Anivar Aravind. The series is a part of the Mittal Institute's India In-Focus podcast that promises to bring one-on-one discussions between faculty and experts from Harvard and peer institutes around the transformative research and pivotal breakthroughs that have the potential to transform how India conducts business, creates new ideas, and tackles pressing social, technological, and environmental challenges.