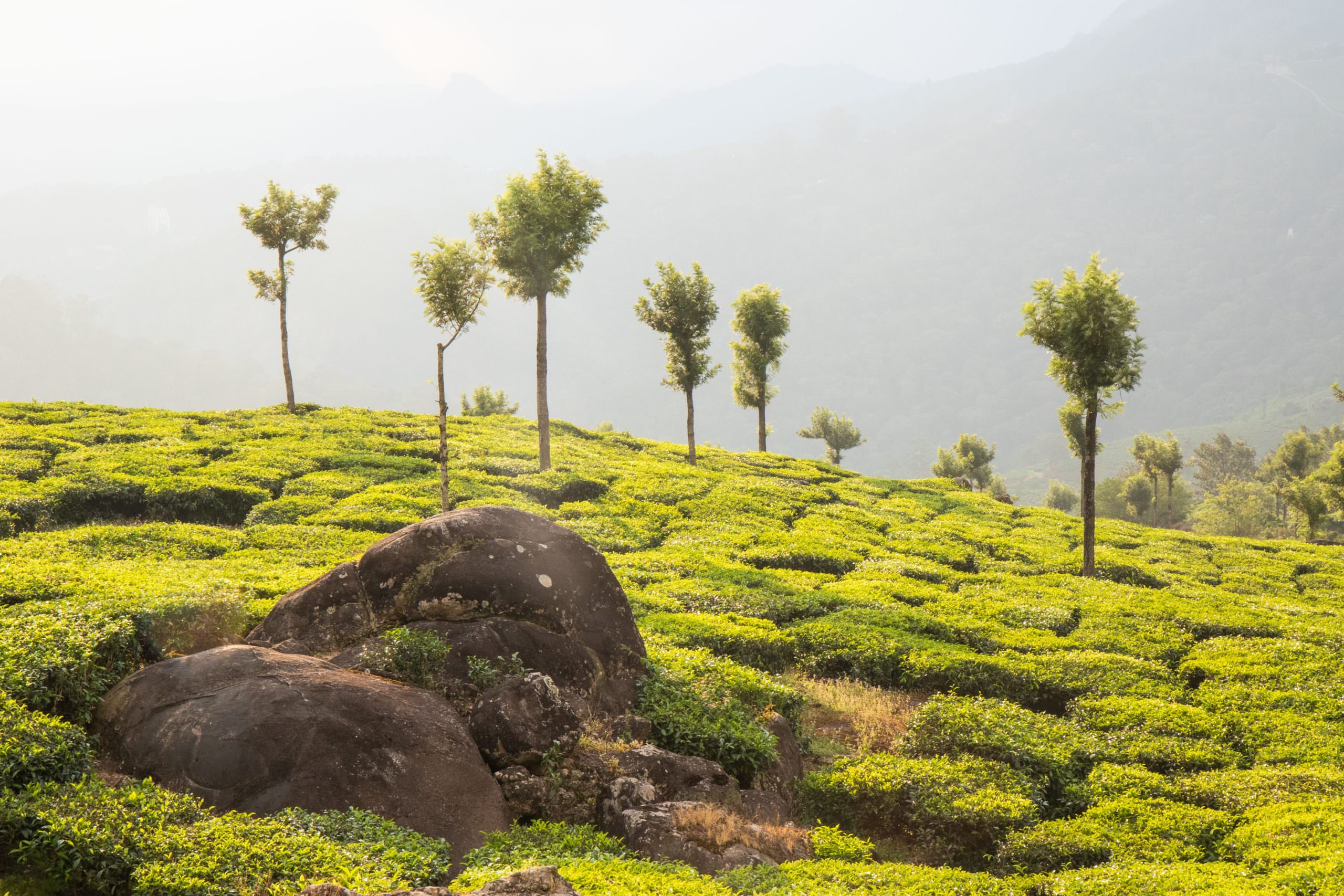 By Keya Lamba and Shweta Bahri, Harvard College '20
Earth Warriors is an early childhood education curriculum that uses play-based learning and a solutions-oriented approach to teach young children (3-7 years old) about climate change and sustainability. Climate change, pollution, and unsustainable levels of waste have led to an environmental crisis that can no longer be denied, and it is crucial for people to start building sustainable habits and reducing waste production from a young age to combat it. Yet, less than five countries in the world have climate change as part of their mandatory education curriculum, and none have it as part of their early curriculum.
To fill this gap, Earth Warriors provides an early childhood climate change and sustainability curriculum that is designed to be flexible and adaptive to the context it's taught in, while supporting core foundational numeracy and literacy skills. Originally, we had planned for Earth Warriors to only be a curriculum for teachers to use in schools. However, once we launched, we received overwhelming interest from parents who wanted to teach these topics to their children at home.
We now have two programs: one for teachers in schools, and one for parents at home. The content covered is similar, but the activities, language, and mode of delivery are unique to each program. Once complete, the full Earth Warriors curriculum will comprise of eight modules.
Since receiving the Mittal Institute's Seed for Change (SFC) Exploratory Grant, Earth Warriors has made exciting progress in developing and testing our curriculum.
Laying the Earth Warrior Groundwork
To begin, the SFC Exploratory Grant gave us the opportunity to pursue Earth Warriors as a full-time start-up, which was just an idea when we first applied for the grant. In the last four months, we have been able to set up the Earth Warriors website, work with a graphic designer to develop our Earth Warrior characters, and, most importantly, start developing our curriculum. With the help of our graphic designer, we have created all of the visuals for the website, lessons, and our first book: "The ABCs of Earth Warriors."
Curriculum Development and Testing
In the last four months we have developed modules 1, 2, and 8 for our four age groups (3-4 years old, 4-5 years old, 5-6 years old, and 6-7 years old). We are currently in the process of testing the curriculum with parents and teachers before we finalize it. We made a decision to start with a few core modules and test the market before developing them all at once.
On January 18th, we started our 8-week pilot with 20 parents to test select lessons from our first two modules in the at-home program. Their engagement in just the first week has been very inspiring, and we're excited to see how the next few weeks pan out. Piloting and getting feedback from children, parents, and teachers is core to our curriculum development process. We have three schools in India lined up to test our in-school lessons once they reopen in April 2021.
Developing Our Core Principles
Over the last few months, we have narrowed down what we want the Earth Warriors mission and values to be. Our mission: We are building sustainable habits in young children to champion the next generation's climate positive and sustainable changemakers. We have had four main considerations we'd like to incorporate in our Earth Warriors journey:
Sustainable curriculum and delivery: We aim to practice what we preach and develop and deliver our curriculum in a sustainable manner. Wherever possible, we design our activities to reuse and upcycle materials found at home, in school, or in nature, such as cardboard boxes, toilet paper rolls, snack packets, sticks, and leaves. We are also in the process of speaking to manufacturers and local toy companies in India to design and develop our first two eco-friendly, plastic free climate change and sustainability games and toys for young children. Additionally, we are in talks with publishers in India about our first two storybooks: "The ABCs of Earth Warriors" and "The 123s of Earth Warriors," using the characters designed by our graphic designer.
Build a community: Earth Warriors is more than just a curriculum. Teachers, parents, and children join a community of changemakers that want to take action to protect the future of our planet. They will be able to share ideas, ask questions, and find and connect with other Earth Warriors in their local community to team up for projects. We aim to build a community first in India, and then globally.
Establish Earth Warriors as a social enterprise: We have given some thought to how we want to take Earth Warriors forward and have decided that a social enterprise is the ideal model for us. There are two main reasons behind this. Firstly, we want to have social impact, which is core to our mission. Secondly, while our aim is not to generate massive profit, we do want to have a sustainable financing model that will allow us to grow and bring Earth Warriors to as many children as possible.
Give a portion of our revenue to select charities: Once we start selling our curriculum to parents and schools, we want to give a portion of our revenue to charities that support endangered species and youth activists. Our students will choose which charity they would like to support, enabling them to realize they can have a tangible impact on the environment by learning about these topics through our curriculum.
What Have We Learned?
Flexibility: Starting this journey in the middle of a global pandemic has been a great learning experience for us. Planning and launching the pilot during this time has had its challenges, but has also taught us how to adapt and pivot in uncertain times — a useful lesson for all entrepreneurs. We have appreciated the need to be flexible and listen to what people want and need, which is why we decided to add the at-home parent program in addition to our original school program.
Quality over quantity: When we started in September, we ambitiously thought we could build out a prototype for all eight modules within six months. We quickly realized that this was not possible if we wanted to keep our curriculum materials of a very high quality. We made a choice to start with modules 1, 2, and 8 so we can produce the highest quality materials possible and have time to get them peer reviewed by our advisor at the Harvard Graduate School of Education (for age appropriateness) and our climate change scientist at the Stanford School of Earth (for scientific accuracy). Slowing the pace of development was the right decision for us.
It takes a village: Our advisors and Earth Warriors community have been key during this development phase. We are so grateful to our advisors in India, Anustup Nayak and Divya Sharma, for their guidance and honest feedback during this process. Having people around you who will tell you when you are not on the right track or will help you improve an idea you have is invaluable.
What's Next for Earth Warriors?
In the first half of 2021, we plan to have our first four parent products ready to sell. We will also pilot our school materials in India to sell for the next school year. We will continue to develop our business model and marketing strategy to reach as many parents, teachers, and children as possible. In the second half of 2021, we aim to focus on our standalone products and release a limited-edition collection of our first two eco-friendly plastic-free products. We are very excited to continue this journey building Earth Warriors.