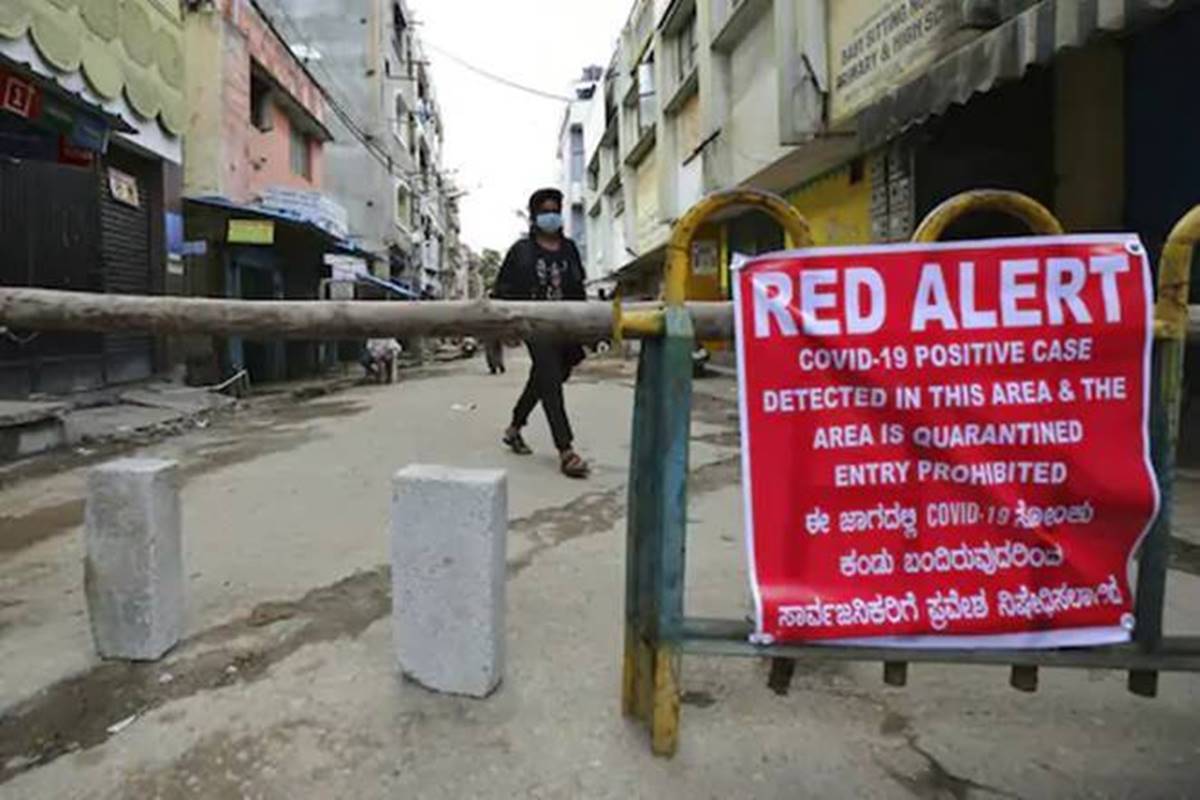 A sign in English and Kannada announcing an area under quarantine in Karnataka's capital, Bengaluru. Photo: Reuters.
[soundcloud id='998509144′ height='false']
In the third episode of The COVID Chronicles podcast, Dr. Satchit Balsari speaks with Manoj Mohanan, Associate Professor at the Sanford School of Public Policy at Duke University.
 Mohanan's team's recent paper, published in Lancet Global Health, reports that seroprevalence (the number of individuals in a population who test positive for a specific disease based on serology specimens) in Mumbai varies from 55–61% in the slums, to 12–19% in non-slum settings.
 In this podcast, Mohanan takes a step back and evaluates the administrative response to the pandemic and how testing could have been conducted more effectively, observing that the pandemic has brought to light the existing socio-economic disparities. Discussing how best the government can fight misinformation and allay the apprehension of the public regarding the vaccines, Mohanan highlights the importance of clear communication from all levels of government and civil society.
Transcript