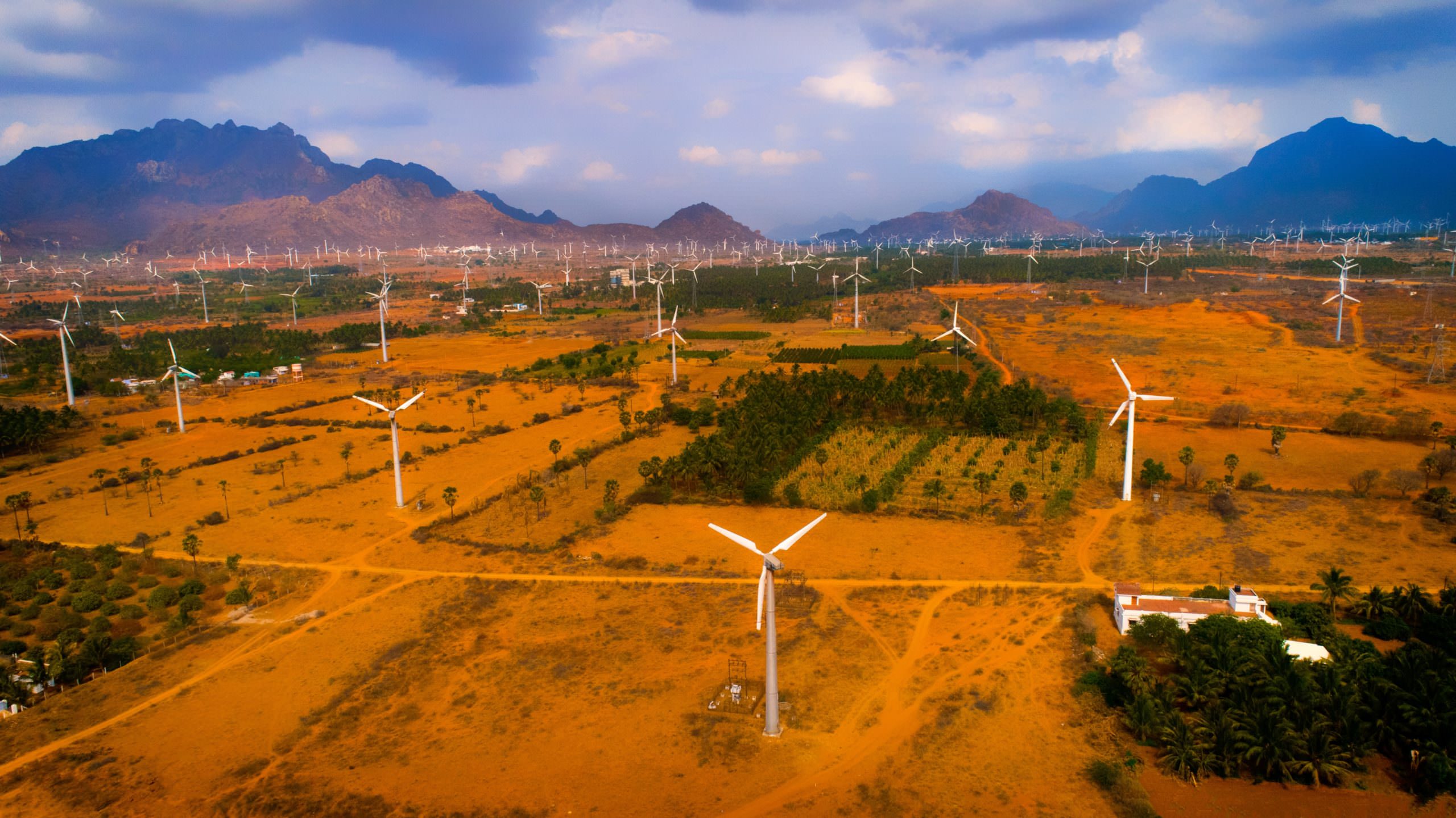 Muppandal Wind Farm, India's largest operational onshore wind farm at Aralvaimozhi in Kanyakumari. Adobe Photo.
India, the world's third-largest energy consumer, generates 80% of its energy from coal, oil and biomass. To meet its future projected growth, the International Energy Agency in Paris says that India will need to add an electric power system the size of the EU's every 20 years. It has made great strides, including ensuring each village is connected to the power grid, and its solar PV deployment program is one of the world's ambitious. Yet it faces many challenges – energy poverty, access to clean water, increased road transportation, and high temperatures that yield a demand for air conditioning.
A panel of expert speakers convened for "The Future of Green India: Energy and Climate Change," a discussion on India's energy transition and approaches to climate-change policy – both domestically and in collaboration with the global community. Listen to or watch their discussion in the podcast and video links below.
Speakers
Mahua Acharya, CEO, Convergence Energy Services Ltd. India
Abhishek Malhotra, Assistant Professor, School of Public Policy, Indian Institute of Technology Delhi
Narasimha Rao, Associate Professor of the Environment, Yale School of the Environment
Chaired by Henry Lee, Jassim M. Jaidah Family Director of the Environment and Natural Resources Program and Senior Lecturer in Public Policy, Harvard Kennedy School
Transcript
[soundcloud id='1023673774′ height='false']