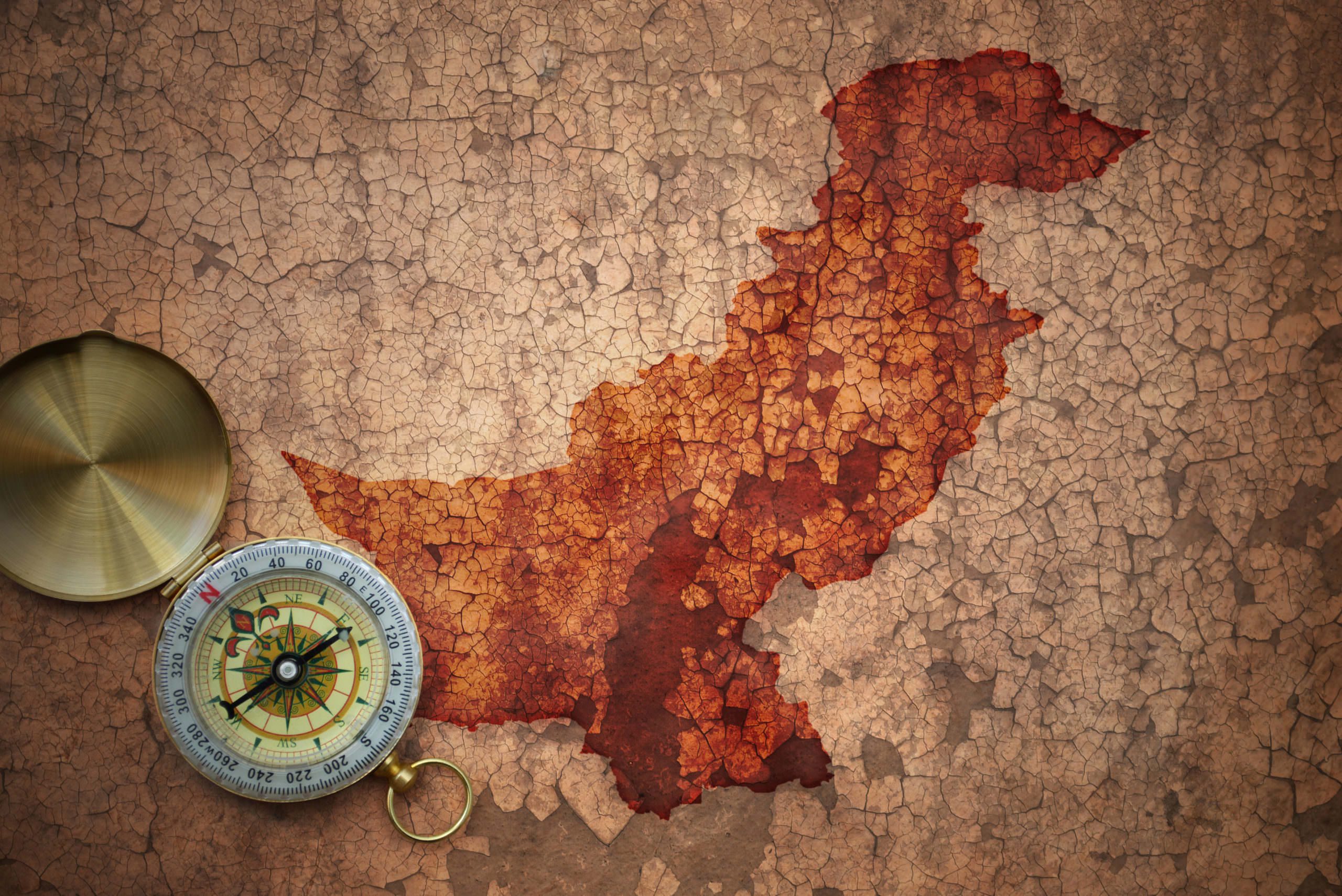 Map of Pakistan. Adobe Photo.
Panelists from around the globe gathered to discuss the new book by Professor Ian Talbot, Director of the Centre for Imperial and Postcolonial Studies at the University of Southampton and Research Affiliate at the Mittal Institute. His book, The History of British Diplomacy in Pakistan, is the first study of the history of British diplomacy in Pakistan. It covers seven decades of British diplomacy in Pakistan, from 1947 through the "War on Terror."
Professor Talbot makes the argument that despite Britain's decline in global power since 1947, it has continued to play a significant role in Pakistan. Along with other expert panelists, he explored how Pakistan "punched above its weight," in terms of diplomatic effects, including the targeting of limited aid in areas like education and gender empowerment. These, and other insights from the book, were gathered via interviews with a number or primary sources, including British, Pakistani, and American diplomats – shedding light on the day to day workings of diplomatic missions.
Professor Talbot recently spoke with the Mittal Institute about his book – read the interview here.
Speaker
Ian Talbot, Director of the Centre for Imperial and Postcolonial Studies, University of Southampton
With Discussants
Mohammad Waseem, Professor of Political Science at Department of Social Sciences, Lahore University of Management Sciences
William Milam, Former Ambassador to Pakistan and Bangladesh, United States Department of State

Chaired by
Adil Najam, Dean, Frederick S. Pardee School of Global Studies and Professor of International Relations and Earth & Environment, Boston University
[soundcloud id='1026935194′ height='false']
Transcript
View as a Word doc
View as a PDF