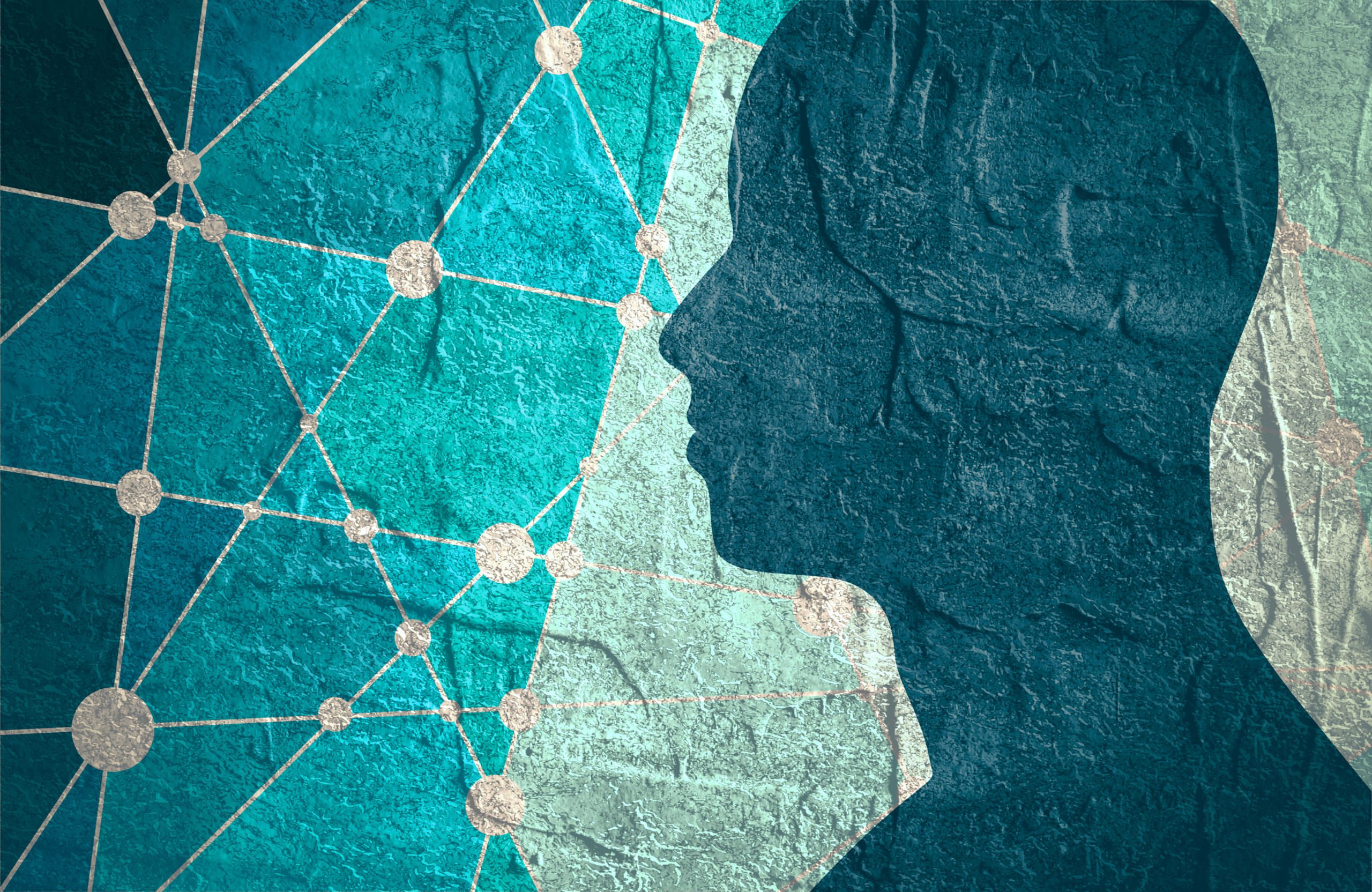 Abstract image of mental health. Adobe Photo.
While nearly 200 million people in India are affected by mental illness, most are unable to access psychological treatment due to a drastic scarcity of providers. For example, less than 10,000 mental health specialists treat a population of 1.35 billion. These highly-trained providers are costly and time-intensive to educate and, because they typically work in urban and institutional settings, difficult and expensive for most people to access.
Through a collaboration between the Tata Trusts and the Mittal Institute, Project Empower is working to bridge this gap by building a digital platform that will provide virtual training and supervision to community health workers on identifying and treating common mental health disorders. To implement Empower, the project team conducted workshops in the rural districts of Gujarat, where they are collaborating with SEWA Rural and NHM Gujarat.
This effort originates from Project ESSENCE, which has been funded by the National Institute of Mental Health (NIMH) and implemented by Sangath Bhopall. In addition to collaborating as a partner with Harvard Medical School's GlobalMentalHealth@Harvard initiative and Empower, Sangath Bhopal is a leading research organization that pioneers innovative delivery models for mental health issues.
As part of ESSENCE, Sangath developed a digital program that trained community health workers to deliver a "Healthy Activity Program." Over the course of several sessions, this program covered psychological treatment for depression and digitized validated treatment protocols designed by the world's leading mental health treatment and implementation scientists. The program was evaluated in randomized controlled trials in India and Nepal, and is currently being piloted in Madhya Pradesh.
Integrating Feedback from Community Health Workers
Project Empower relied on a three-pronged approach: gathering feedback from community health workers, refining the technological infrastructure and enhancing digital training content. The project focused on making the platform more engaging for community health workers by adding new content and features. In October 2020, the team conducted a pre-contextualization assessment of existing ESSENCE modules. Selected staff of SEWA Rural and a cohort of Hindi-speaking community health workers completed the ESSENCE training and provided feedback on the quality of the training modules. In order to contextualize the modules for use by the Gujarat-government health system, the team hired two research assistants — both proficient in Gujarati — to translate the content of the existing training modules from Hindi into Gujarati.
Making the Program Accessible in Regions with Low Connectivity
During the second step of its approach, the project ensured that the enhanced digital platform could be accessed in an offline format. This involved working closely with a development team to make content available on smartphone devices in regions with low internet connectivity. The project simultaneously expanded its digital presence by developing a website, which contains informational videos and materials on the project, it's various modules, leadership and programs. The website, which will soon include Hindi and Spanish language options, includes testimonials from health workers who have taken the training as well as data on the number of workers trained.
In its last step, the project further advanced its digital platform to cover more regions within Gujarat. This involved training a new cohort of frontline health workers using the digital platform and evaluating the impact and reach of their efforts. The project also worked on the adaptation of modules into the Techo app (State of Gujarat Health App) through working with Ardusoft. In February, the team conducted a workshop to incorporate feedback and adapt and finalize content. This was followed by a pilot test in March that involved thirty health workers who spoke Gujarati.
Even before the ongoing COVID-19 crisis, meeting the demand of mental health care was a substantial challenge for most middle- and low-income countries. Today, with the impact of the pandemic on economies, social structures, and health systems, it is even more imperative to address the global mental health crisis. Project Empower hopes to continue using its digital platform to contribute to provider training, and ultimately, patient treatment.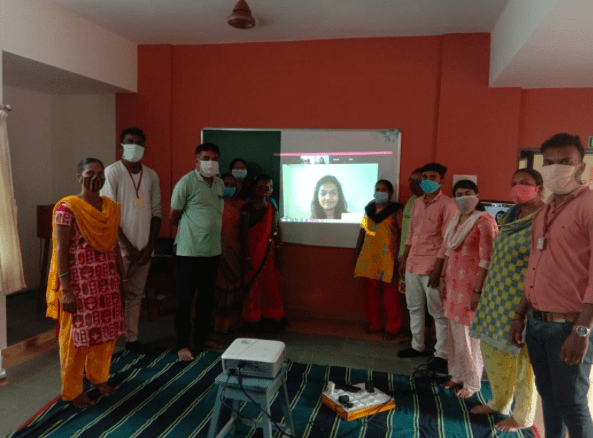 Community health works as part of Project Empower. Image by the Mittal Institute.