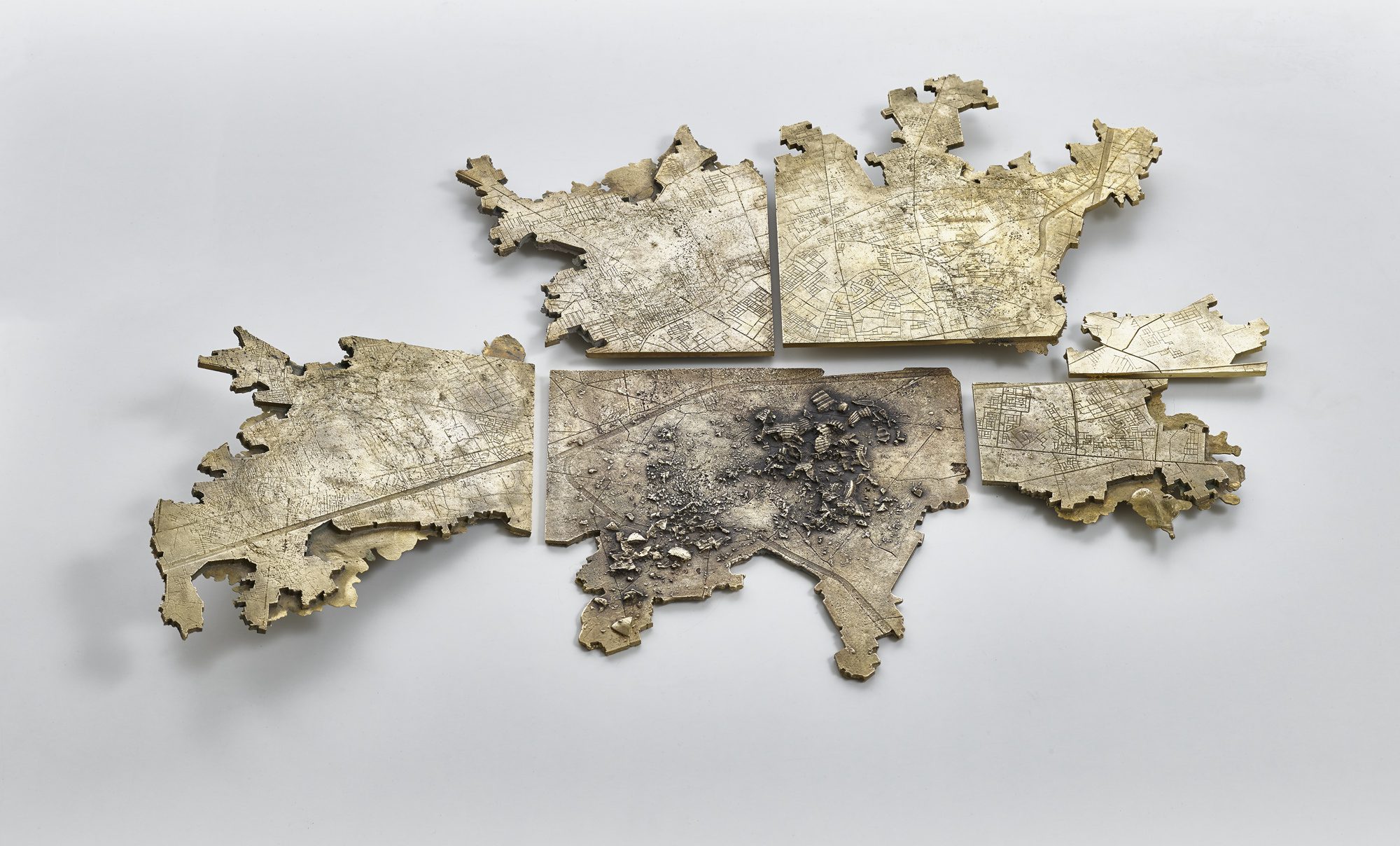 Map-under-construction, 2019. Brass. 100 x 80. x 0.5cm. Photo courtesy of Naiza Khan.
In a conversation with the Mittal Institute this week, Naiza Khan, a visual artist who splits her time between London and Karachi, explored the impact of the pandemic on her creative processes and methods of making art. This past year, COVID-19 drastically changed the landscape of possibilities for modes of working and presented new opportunities to engage in making work alongside other artists.
Naiza's project, Walking inCommon, explores how we can create a complex field of situated knowledge; from a specific geography, text or memory. It navigates finding and creating a new shared sense of community out of the practice of walking. The project comprises a series of podcasts from the field, developed as a chain of creative collaborations with different thinkers. In finding a way to articulate both personal and collective ways of knowing, Naiza discussed how the act of walking, a personal ritual that has long allowed her to negotiate her experience with others and public spaces, changed during the pandemic as the city of London changed around her.  
Naiza found that, in walking, her encounter with the environment changed as the destabilizing forces of the pandemic underscored the processes of learning and unlearning. "The impacts of COVID-19 are implicated in our work and our bodies at the granular as well as social scales. Affecting our physical but also linguistic and cultural selves, the virus has stretched us in new ways," she said.
Walking inCommon and the process of creating transversal relationships has a personal element to it for Naiza – piecing together different places that her family has been and, out of this, creating common ground to walk on together. 
In March, Naiza was invited to be part of a virtual artists residency and was asked to apply her research practice and respond to the scientific data featured in Monsoonal Multiplicities, an online exhibition platform that presents the project's five-year long research with the monsoon in the cities of Chennai, Dhaka and Yangon. This transdisciplinary research platform draws on anthropology, history, the natural sciences, and critical cultural theory.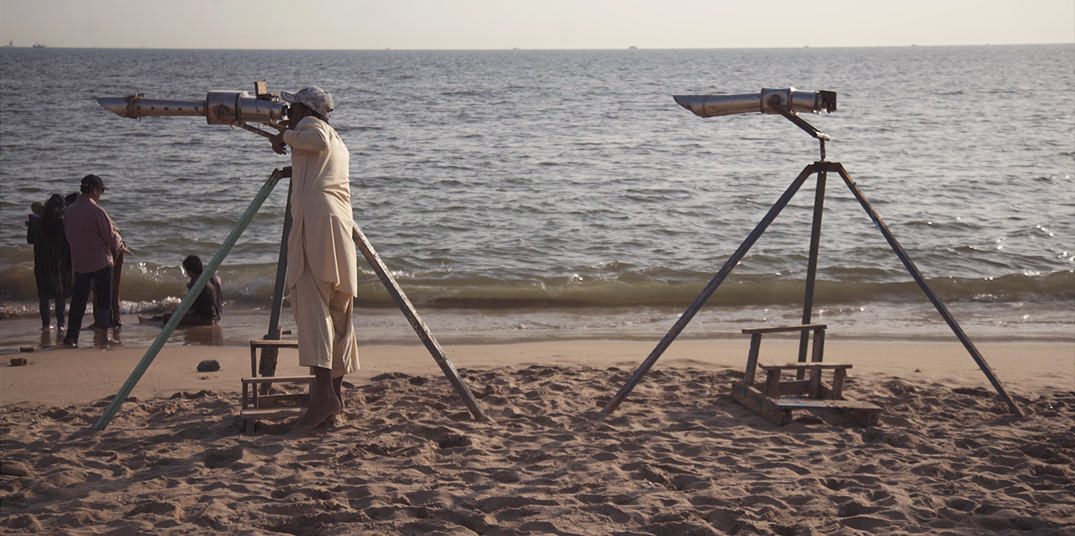 Sticky Rice and Other Stories, 2019. Four-channel video installation 13.10 min. Photo courtesy of Naiza Khan.
In response to this project and while exploring different research methodologies during te lockdown, Naiza was inspired to create a series of 'Water-Maps', which addressed concepts of rootedness and the negotiation of spatial boundaries. She also filmed the act of creation to better understand the embodiment of this process and to investigate the relationship with the moment and the experience of creating it in time, as it unfolded.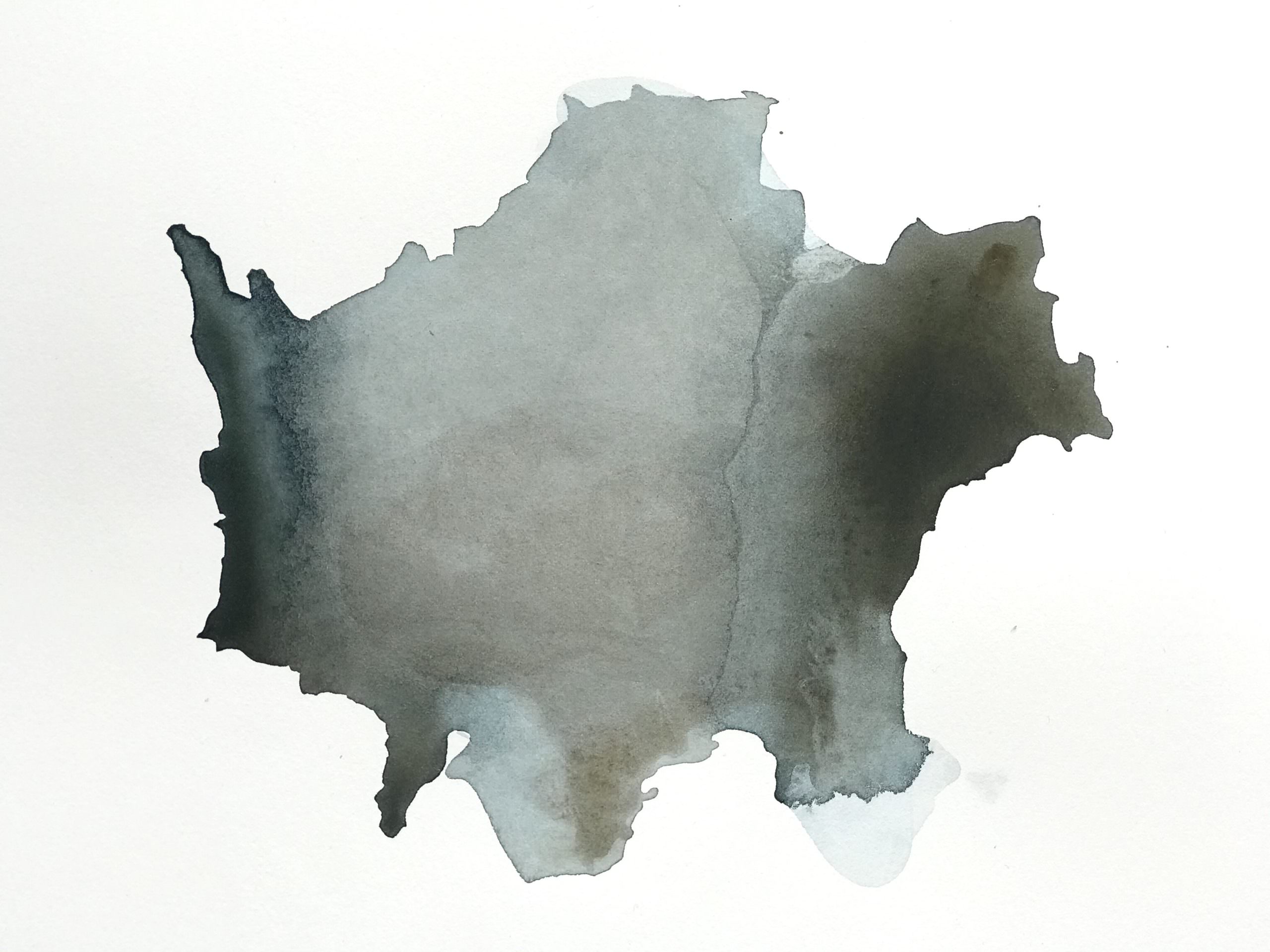 Water-map #1, 2021. Watercolour on paper. 35 x 40 cm. Photo courtesy of Naiza Khan.