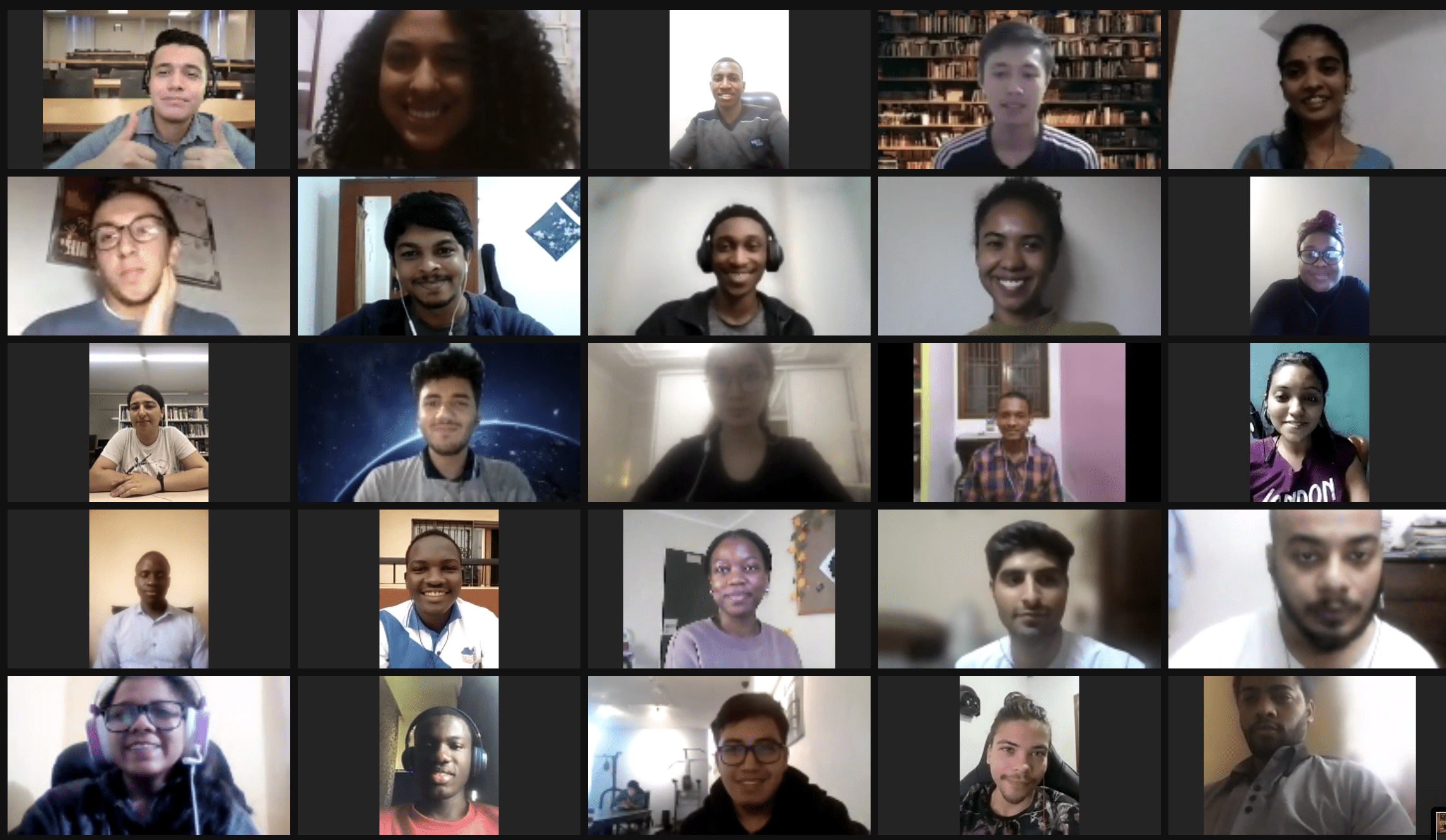 In 2021, the Crossroads Emerging Leaders Program became a standalone non-profit called the Aspire Institute. Please visit www.aspireleaders.org for more information.
The Crossroads Emerging Leaders Program (CELP) grew from the premise that while talent is distributed equally around the world, money and resources are not. This year's program provided thousands of low-income, first-in-family to college students with resources to tackle opportunity gaps while identifying how the COVID-19 crisis is exacerbating inequality in the realms of education and beyond.
This past month marked the conclusion of the fourth iteration—and second virtual iteration – of the program. With universities, internet cafes, and public libraries still shuttered in many of CELP's 135 participating countries, this year's cohort faced unique challenges in accessing reliable technology. For example, approximately 85% of students experienced consistent trouble with internet connectivity.
Participants navigated a rigorous application process with tiers of offerings for students. Stages included access to fully-funded edX courses, machine-learning based skills assessment, and interactive sessions with leading Harvard faculty members, each designed to provide participants with a vibrant toolkit for social change. Finalists represented the top 3% of this year's qualifying cohort of 3,800 applicants.
The finalist cohort included a professional gamer from Lebanon, a writer from Brazil, a digital law specialist from Haiti, and a youth activist from Nepal; interests ranged from human computer interaction to crowd-sourcing geospatial data to biostatistics. Among the finalists was the first Arab amputee to climb to the top of Mount Kilimanjaro, alongside founders and CEOs of entrepreneurial ventures focused on urban farming, female empowerment, and health equity. Women comprised 53% of the finalist cohort.
This diverse group joined together in July for a two-week intensive curriculum grounded in the case-study method. Facilitated by Harvard Business School faculty members Tarun Khanna, Karim Lakhani, Kristin Fabbe, and Caroline Elkins, the curriculum took students from Santiago, Chile to Lagos, Nigeria to Bangalore, India in a novel interdisciplinary classroom setting. Students had conversations on managing mineral wealth, art and social impact, healthcare equity, and the ethics of artificial intelligence.
"In our class on how nations should manage their wealth, CELP students brought fascinating and important insights to the debate, putting the emphasis squarely on critical issues of equality and inclusion. These CELP participants will be tomorrow's leaders, and working with them gives me great hope about the future. I know they will tackle the challenges facing society with humility, integrity, and ingenuity" said Fabbe.
Faculty were joined by mentors Megan Shutzer, a journalist and award-winner documentary filmmaker, as well as Ifeoma Fafunwa, founder and creative director of iOpenEye, a Nigerian production company driving social change through performance art.
For this year's finalists, CELP initiated learning opportunities will go beyond these virtual classrooms. A key development in the 2021 iteration of the program has been an expansion in scope to include extended learning opportunities for program finalists. The goal has been to enable CELP graduates to pursue their dream careers by enhancing access to opportunities for networking, mentoring, and professional and personal development. Accordingly, these extended learning opportunities include access to internship opportunities in their home countries, a host of mentorship opportunities from industry stalwarts across the world, and scholarships for continued access to online courses. Select finalists of this year's program will also be awarded 'Community Action Awards,' each of US$10,000, to catalyze high-impact ideas.