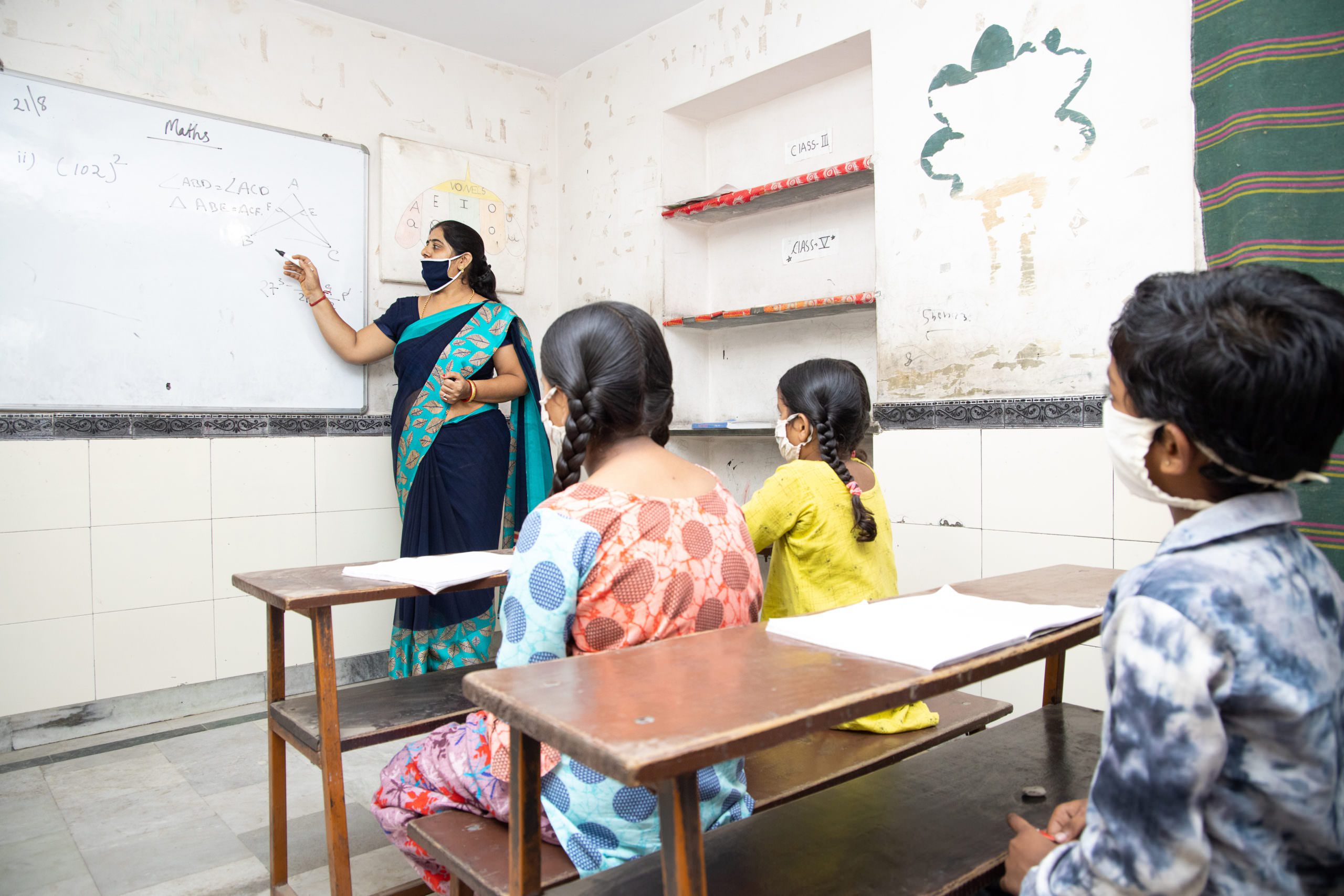 In 2017, Richa Gupta, who has an Ed.M from the Harvard Graduate School of Education, co-founded Labhya Foundation 
alon

g

with Malika Taneja

, a

Chartered Accountant

who formerly worked at

KPMG and Vedant Jain

, an

E

ntrepreneur.

The

program

this foundation supports

—one of the first of its kind in the world—aims to bring Social Emotional Learning programs (SEL) to public schools across India.

Social Emotional Learning is a process that enables children and adults to explore their emotions, maintain healthy relationships, & understand their purpose in the long-term.

 
With the foundation rapidly scaling up across India to serve vulnerable children, the Mittal Institute caught up with Richa to learn more about the journey of Labhya Foundation.
Mittal Institute: Richa, can you share a bit about your background, and what led you, Malika and Vedant to collectively launch the program? 
Richa Gupta: Labhya's vision is rooted in a deep sense of compassion and purpose which resulted from the founders' childhood experiences. My co-founders and I each personally struggled with poverty and childhood trauma. These experiences enabled us to deeply reflect upon, and find empathy for, the ways in which poverty and mental health can shape individuals. While growing up, our potential was defined by our inability to cope with our reality; as adults, each of us found different ways to move forward.
Personally, I used my past experiences to become an educator. As I engaged with growing numbers of vulnerable children, I began to realize the dire severity and the massive scale of the issue of childhood poverty. Children experiencing poverty are disproportionately affected by stress, shame, and related mental health issues that prevent them from thriving not only during, but also well beyond, their schooling. Because my co-founders and I struggled through and experienced these same inequalities as children, we were inspired to make this our life's work.
While many initially doubted the capacity of SEL programs to bring about lasting social change, these doubts only made the co-founder and myself more determined to learn, grow, and work harder towards our goal of bringing SEL to as many vulnerable children in India as possible. It has enabled us to create a robust and purpose-driven organization that is deeply connected to the problem and the community we serve. 
Mittal Institute: What is the overarching goal of Labhya Foundation, and how have you begun to accomplish that?
Richa Gupta: Labhya Foundation's goal is to co-create sustainable, scalable, localized SEL programs in states throughout India. SEL allows children to explore and regulate their emotions, build strong relationships and cultivate a growth mindset. The program turns them into lifelong learners and gives them a chance to escape the poverty cycle. Labya aims to make SEL programs accessible to the 128 million vulnerable children enrolled in Indian public schools.
Labya also aims to normalize social and emotional learning programs (SEL) in the Indian education system by partnering with governments, multilateral organizations and non-profits to co-create scalable and sustainable SEL programs. We the crucial insights of on-the-ground educators to create context-based programs for the children impacted by multidimensional poverty.  
Our programs are currently running successfully across two states, Delhi and Uttarakhand, and we continue to advocate for more state governments incorporate SEL programs into their state's education curriculum.
Mittal Institute: How did you settle on implementing your program initially in Delhi and Uttarakhand? Do you hope to expand to any other regions?
Richa Gupta: Our first partnership with the state government of Delhi led to the co-creation of the world's largest SEL program, the "Happiness Curriculum." This program was made possible because of a commitment from the Delhi government to invest resources and time in pathbreaking educational reforms, and their motivation to co-create innovative educational curricula around SEL. At that time, Labhya was just a year old and my co-founders and I had left our former occupations to put our heart and soul into building this program. 
To create the Happiness Curriculum, we used a systems change approach, leading from the ground up to facilitate ownership by all stakeholders. Our aim has been to co-create and implement a program where each educator and government stakeholder feels ownership.
The journey of introducing a unique innovation in one of the world's most complex public education systems at scale has been challenging. However, over the past few years, we have gathered support for our work by active coalition-building and are continually working to build more partnerships with state governments and multilateral organizations. 
Mittal Institute: Your partners include governments, nonprofits and other organizations. How have you grown and fostered these connections, and how impactful are these partnerships in achieving your goal?
Richa Gupta: Partnerships have been key to Labhya's growth. We are here today because of our partner organizations, governments and multilaterals. At a young stage as an organization, while working with the state government of Delhi, my co-founders and I realized that the government entities are the most effective and important stakeholder when solving problems at scale. For example, once the success of the Happiness Curriculum was apparent to the other state governments, education leaders from various parts of India flew in to observe the SEL classes at public schools in Delhi. Based upon their observations, many education leaders left with a belief in the importance of SEL. Now that the Delhi and Uttarakhand programs are successfully running, we are in conversation with the Tripura state government to co-create a context-based SEL program for public schools. 
Mittal Institute: How has the Mittal Institute helped to advance Labhya Foundation?
Richa Gupta: The Mittal Institute's work and values inspired me throughout my time as a student at Harvard. However, more importantly, the Institute's Seed for Change grant was awarded to Labhya this Spring and has been pivotal for the organization. 
During one of the toughest years for education non-profits, the Mittal Institute gave us an opportunity to continue our work at scale with a new partner government in India. The Institute's support and acknowledgment of our work has helped us to continue to fight to change the world – one child at a time.  
Mittal Institute: What is next on the horizon for Labhya Foundation?
Richa Gupta: Our vision is to make SEL accessible to 50 million children across India by 2030. We believe this can only happen by working with more partners, especially governments at scale and by continuing to co-create localized SEL programs for children. 
We hope that, over time, through the introduction of our daily mandatory SEL classes across public schools and our state-wide partnerships, SEL programs will become the educational norm and these will continue to be child-centered, trauma-informed and socio-culturally sensitive. We continue to seek state collaborations even as we expand our team, continuing to build our own capacities and fundraise to ensure the sustainability of our work.  
Meet the Project's Co-Founders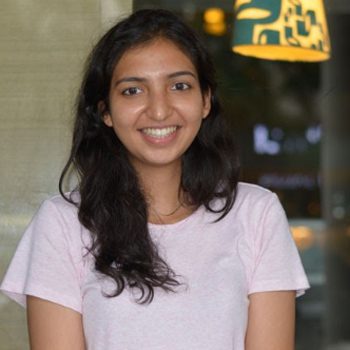 Richa Gupta
Richa is a Harvard Ministerial Leadership Fellow and a Harvard Equity and Inclusion Fellow. She holds a degree in Education Policy from Harvard Graduate School of Education. Richa has been recognized as a 'Rising Talent 2020' by the Women's Forum & 'Best Entrepreneur 2019' by Takeda Foundation. She serves on the Youth Advisory Board to YuWaah, UNICEF India.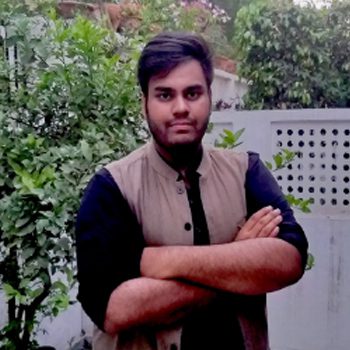 Vedant Jain
Before joining the development sector, Vedant was the founding team member of a UK-based startup. Vedant's passion for change-making stems from his adversities as a child. Vedant is one of a handful of Indians to be awarded the Commonwealth Youth Award 2020.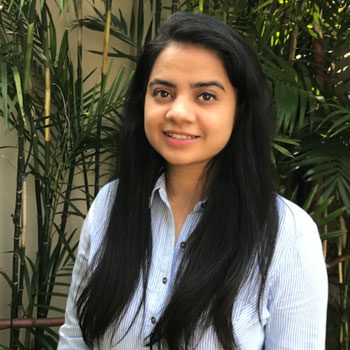 Malika Taneja
Malika is currently a Program Manager at Nexus Incubator Hub, a U.S. Embassy and ACIR collaboration designed to support the Indian startup ecosystem. Malika is a chartered accountant by qualification and was selected by the European Union and German Development Agency as one of the Top 10 Indian females who are supporting entrepreneurs and enabling the startup ecosystem to grow equitably.