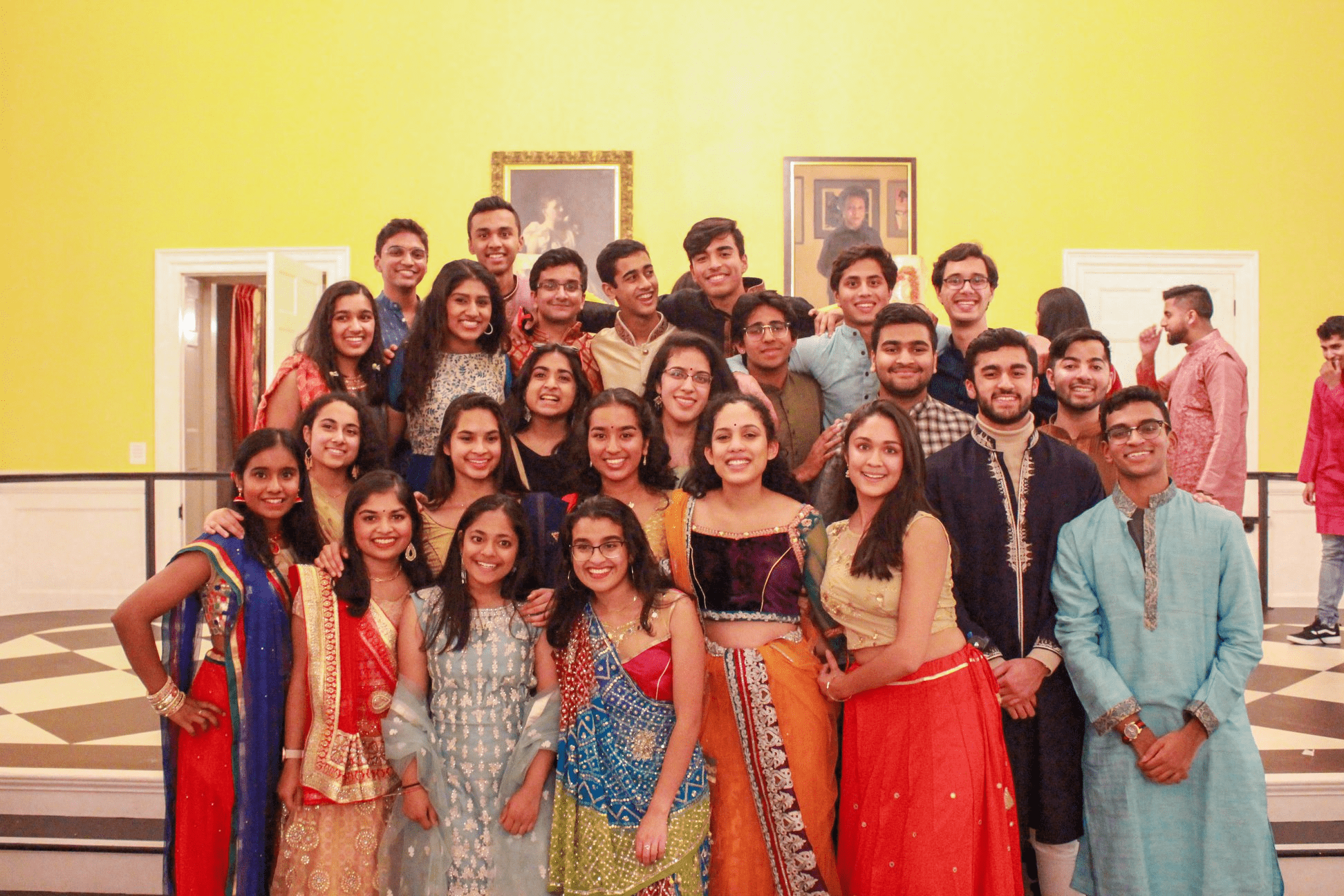 A picture from Andaaz 2019, the Harvard South Asian Association's annual South Asian fashion show.
Founded in 1986, the Harvard South Asian Association (SAA) is one of the largest and most active student groups on campus. The focus of their 300 members – who span myriad ethnicities, religions, and interests – is to bring the Harvard community closer to South Asia through academic, political, social, outreach and cultural initiatives. They host more than 100 different events each year to celebrate and foster awareness of South Asia. The Mittal Institute sat down with two of their Board members, Varshini Odayar and Siona Prasad, the co-presidents, to learn more about the Harvard SAA and their own place in the student group.
Mittal Institute: Varshini and Siona, thank you for speaking with us about your leadership roles in SAA! How long have you both been involved in the student group, and what motivated you to accept Board positions?
Varshini Odayar and Siona Prasad: Thanks so much for having us. We are very excited to speak with you and share more about SAA and our experiences with this wonderful organization! We have both been involved with SAA since our freshmen year, first as freshman representatives and then as board members. We served as the Co-Academic-Political Chair and Co-Cultural Chair on the board over the virtual year. Over the past two years, we have had the chance to meet so many incredible individuals with different experiences and backgrounds. We ran for president this year because we wanted to be a bigger part of making SAA a more inclusive community and furthering collaborations and unity among the various South Asian organizations on campus.
Mittal Institute: Varshini, can you share what your role as the Academics-Political Chair entailed last year?
Varshini: Yes, of course! I had the privilege of serving as the co-Academic-Political Chair during the virtual year of 2020 to 2021. I really enjoyed organizing a variety of events, especially Chai and Cha(a)ts, an open and inclusive space for discussion surrounding a variety of topics. We typically start the year with a conversation regarding student perspectives and ideas on what being South Asian means to them.
Working alongside my co-chair, Sahaj Singh, we also worked to pilot a South Asian Book Club during the summer of 2020 with weekly readings and discussions. We have also worked with other schools on various collaborations, primarily eSAYI, the South Asian Youth Initiative hosted at Yale every year, working to plan speaker events and workshops surrounding South Asian and diaspora culture. I have learned so much from this role as it has challenged me to think about how to create spaces in which individuals feel comfortable sharing their diverse perspectives, thoughts, and experiences.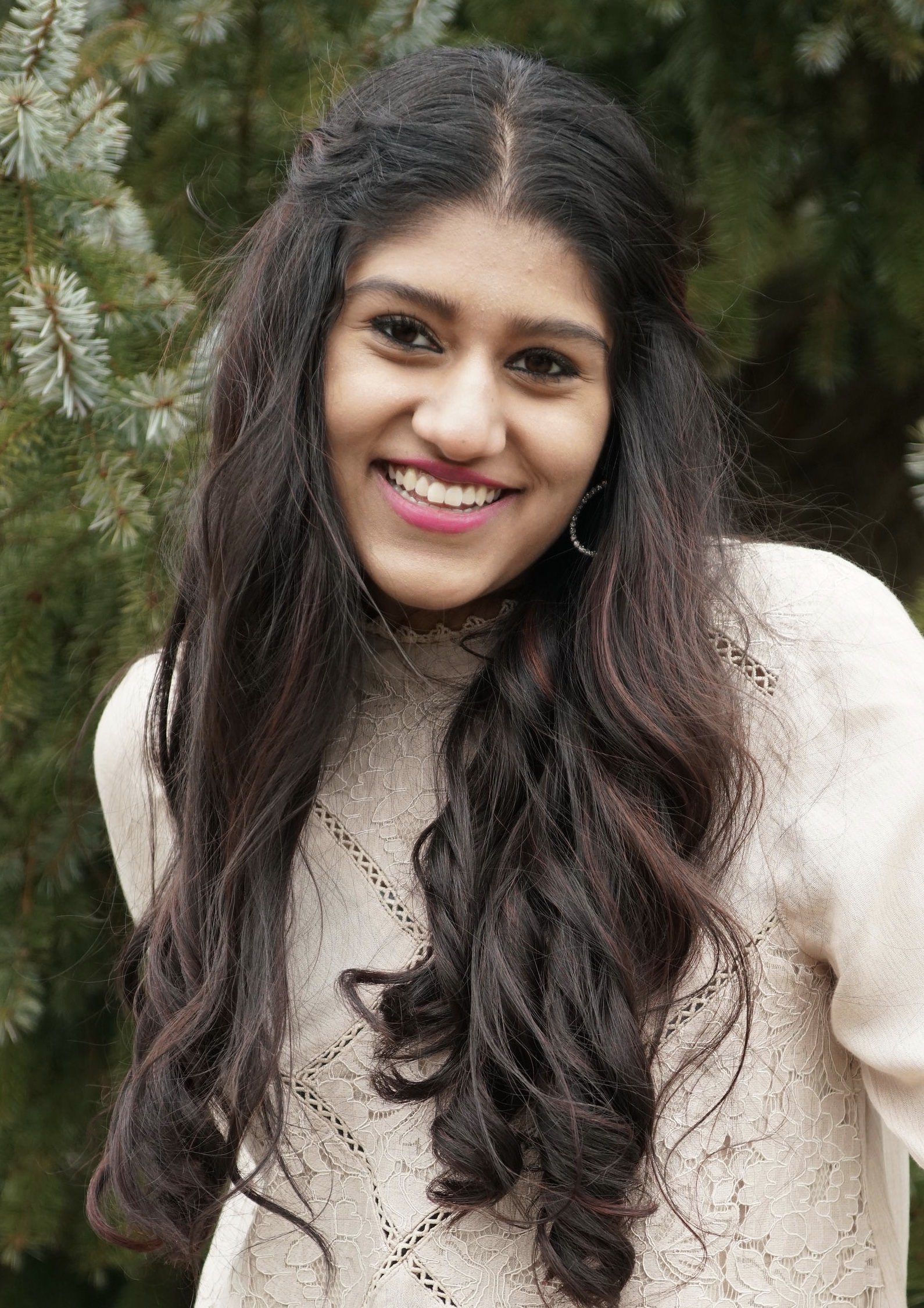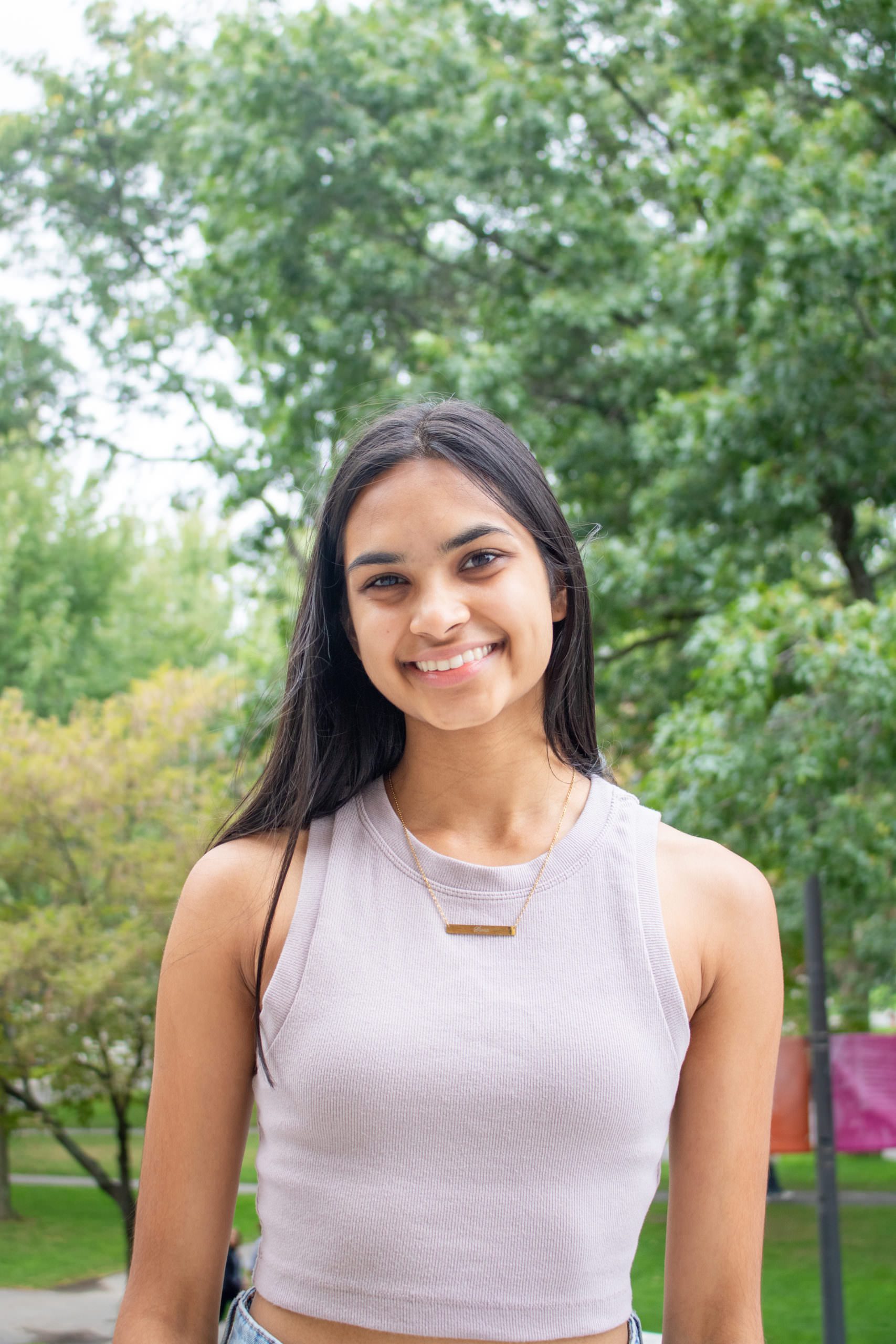 Mittal Institute: And Siona, what about the Cultural Chair?
Siona: I served as co-Cultural Chair with Nikhil Dharmaraj this past year. As Cultural Chairs, we hosted SAA's Big Sib/Little Sib mentorships program; Andaaz, our annual fashion show; Browntown brunches; and conversations on caste and cultural appropriation in the South Asian community. I have learned so much through this role about celebrating the diversity in our culture and leveraging it to make our community more connected, while always remembering that unity is not homogeneity. To echo Varshini, we really enjoyed finding ways to host a variety of events over the virtual year and we hope to bring what we learned to continue building community this year.
Mittal Institute: We learned about the cultural show, Ghungroo, which has had a 30+ year run – will that be back this year, and can you explain what it is?
Varshini and Siona: Yes of course! Ghungroo is Harvard's largest student run production centering South Asian and diaspora culture through music, dance, spoken word, skit, writing, and visual art.
Ghungroo works with many different South Asian organizations on campus including PSA (Pakistani Students Association), HUNSA (Harvard Undergraduate Nepali Student Association), BASHA (Bengali Association of Students at Harvard) and SAA towards creating an inclusive show. Ghungroo could not happen each year without the hard-work, talent, and persistence of our members as well as the Ghungroo Tech and Production team, a community of 70+ individuals working together to bring the various pieces of the show to life. Ghungroo was definitely one of the most memorable experiences of our freshman and sophomore years. We have been working with the Ghungroo directors, Akila Muthukumar, Swathi Kella, and Tulsi Patel and are currently planning for an in-person show while keeping in close communication with the team at the Agassiz House to ensure that COVID safety guidelines are met. This year, Ghungroo's theme is "Moments." As the Ghungroo directors describe, we hope to draw from our "collective past and present as we look forward to build a show centering the full breadth and depth of our regional and diasporic cultures."
Mittal Institute: Can you share with our community any other exciting initiatives or programming that they can look forward to later this fall and in the spring?
Varshini and Siona: We have so many exciting events planned for later this fall and in the spring! We have a Halloween party and Big Sib/Little Sib costume contest this coming Saturday night. In addition, Andaaz, our annual fashion show featuring performances, artwork, food and South Asian attire, is happening on November 12th! Our academic-political chairs are planning a South Asian conference for the spring. Stay on the lookout for more details on these events, and definitely join the Browntown groupme and SAA mailing list for more updates.
Mittal Institute: One cornerstone of your mission is service – at SAA, you believe that building community means serving others. Can you share some of the important ways you aid the community?
Varshini and Siona: This year, we are excited to create more collaborations with local organizations, especially after the virtual year. We are currently organizing community volunteering events with the Y2Y homeless shelter, serving shifts together as a community. In the past, we have also participated in the walk to end Alzheimers and supported Saheli, a local organization that empowers South Asian women and families impacted by domestic violence and provides resources.
Mittal Institute: How can students or Harvard community members get involved or stay in touch with SAA?
Varshini and Siona: Join the groupme at https://groupme.com/join_group/70582939/H6v45pYr and follow SAA on Instagram at @SAAharvard.
A picture from SAA's first Chai and Cha(a)t, a discussion on what it means to be South Asian.