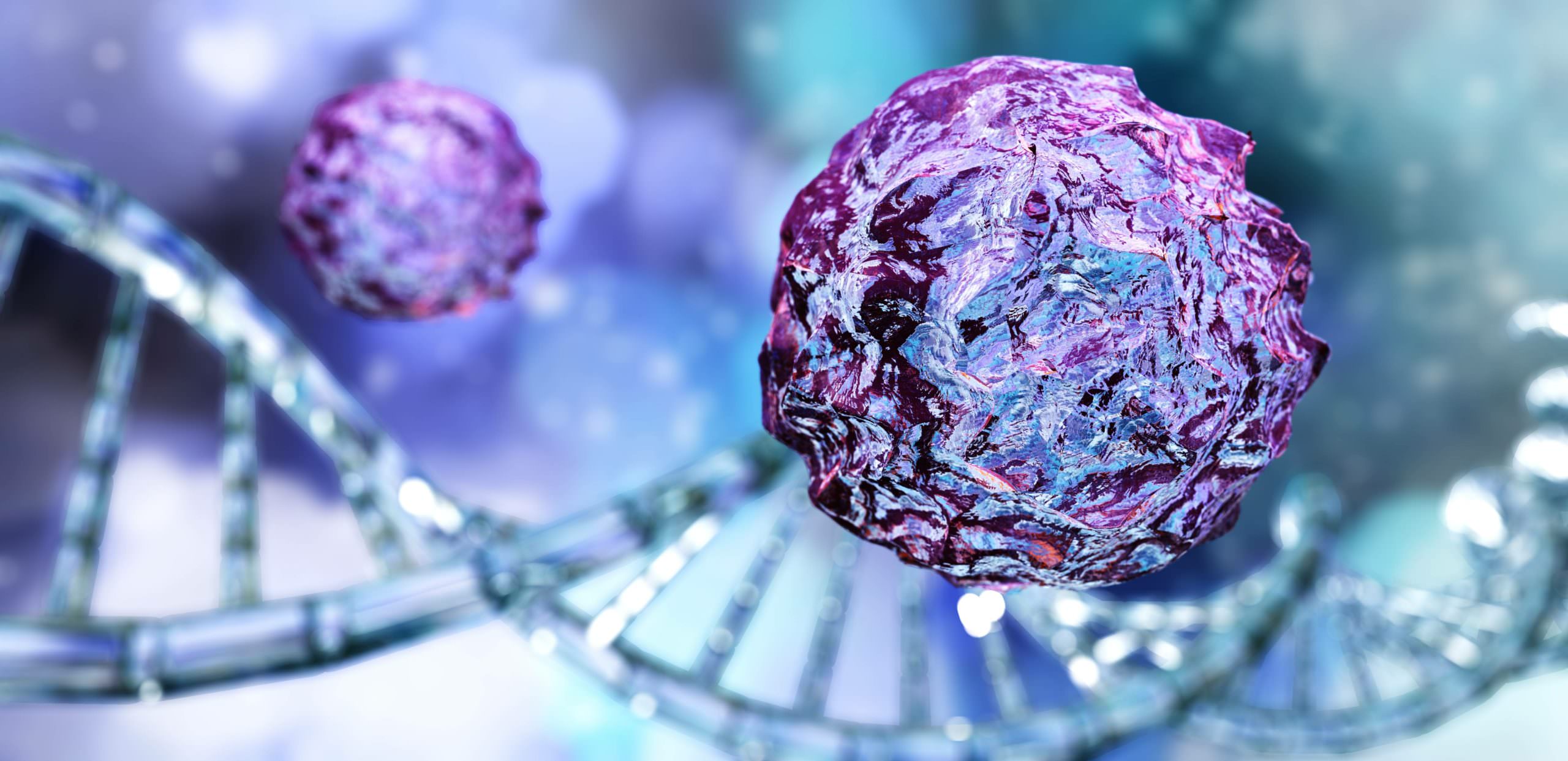 3D rendering of stem cells on the background of a DNA helix. Adobe photo.
Nagaraju "Nag" Dhanyasi and Vinay Vikas, who both grew up in India and found their way to leading labs in the U.S., have thought a lot about that path and how particularly challenging it is for students from India's government schools. Nag, a postdoctoral fellow at Harvard, and Vinay, who works for a biotech company in Cambridge, decided that students could become globally competitive if they had a stronger foundational training and solid mentorship.
So they decided to make that change happen. The two rallied their network of fellow PhDs and postdocs, and with the help of a Mittal Institute grant, recently launched an all-volunteer organization, Sciencespur, an initiative that provides free science courses online to promising undergraduate and master's students at public colleges in India's rural areas.
"Education is such a strong weapon. We have expertise, so we thought we can start providing courses to those students who don't have a good exposure to scientific concepts or job opportunities," says Nag.
The founders are particularly focused on reaching students in rural areas who show a lot of promise but might not have the know-how to get ahead. These students will take courses in cell biology and basic neurobiology taught by an army of volunteer post docs from some of the best universities across the U.S. and Europe, including Harvard, the University of Chicago, Yale, Brown, and Dartmouth.
"They are excited about the idea and interested in contributing to the growth of students," say Nag and Vinay of the group of teachers they have rallied behind this program.
Sciencespur has already had a huge amount of interest from students across India. Between now and Spring 2022, the program will enroll nearly 100 students in four courses. Students will attend online classes and build connections with a mentor to help give them further career guidance.
Nag and Vinay, who volunteer their own time to Sciencespur, are still working to ensure the program reaches the students who truly need it most. They will be reaching out to more public colleges and will be hiring and in-country program director to help them as Sciencespur builds and expands.
In the end, they both believe that the program is more than just a science education program focused on memorizing textbook concepts. "We want to inspire scientific curiosity. That is our ultimate goal."
Scienspur is accepting applications for fall semester courses in Cell Biology & Neurobiology. Application deadline: Oct 10th, 2021. Learn more