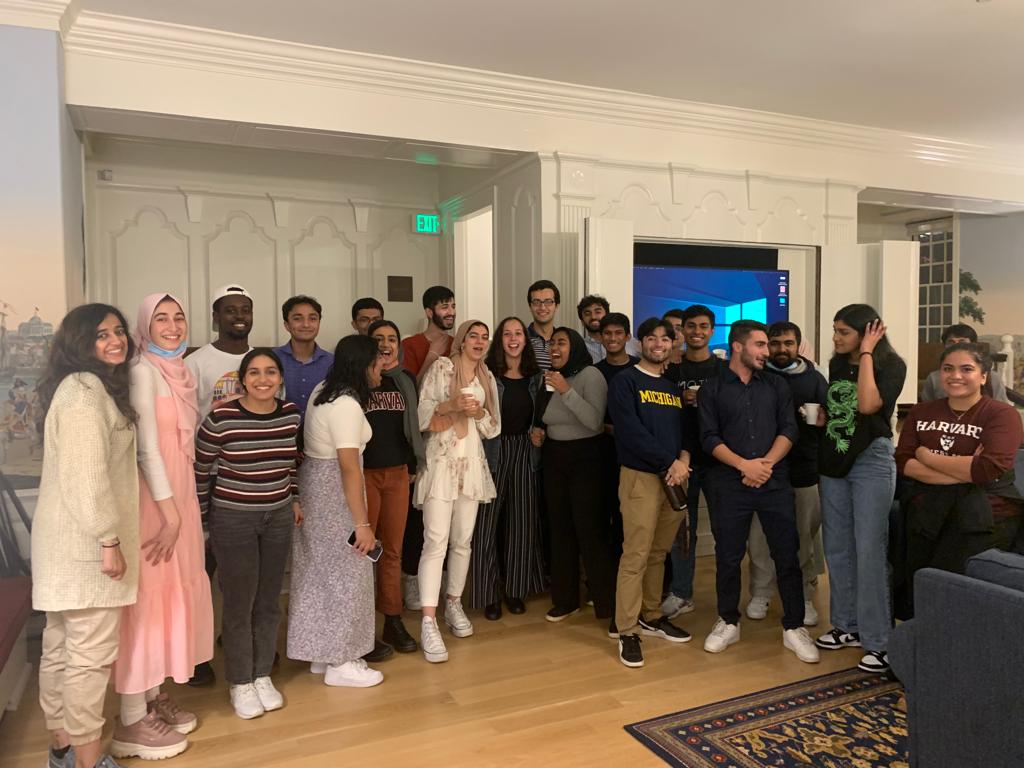 Harvard College Pakistani Students Association.
For the past decade, the Harvard College Pakistani Students Association (HCPSA) has shared the vibrant history and culture of Pakistan with the campus community. HCPSA is dedicated to creating inclusive, social spaces for Pakistanis and advancing meaningful discourse about prominent Pakistani issues, events, and politics. Each year, they host academic programming that celebrates Pakistani heritage; organize events, like Cultural Night and moving screenings; and educate Harvard students about Pakistan's culture. The Mittal Institute sat down with co-presidents Iqra Noor '23 and Hamaad Mehal '24 to learn more about mission of the HCPSA.
Mittal Institute: Iqra and Hamaad, it is a pleasure to learn more about HCPSA – thank you for speaking with us! Tell us a bit about yourselves – where do you both hail from? And as Pakistani students, do you feel a strong sense of community with the campus at large?
Iqra Noor: I am a Junior at the college on a premedical track, studying Neuroscience, Linguistics, and Global Health. I am from Northern Virginia but was raised in Sialkot, Pakistan. As a Pakistani student, it is sometimes difficult to connect to the larger campus community, because Harvard, at times, feels very decentralized, such that there is not one strong community at large but rather exists numerous affinity communities. That's why I am grateful for the Pakistani community here, because they have created this strong sense of community and home for me and allowed us all to bond over all the Pakistani things that we miss from home, whether it be drinking chai, openly saying (crazy & quirky) things our families do, craving biryani, speaking Urdu, or singing and dancing to our music.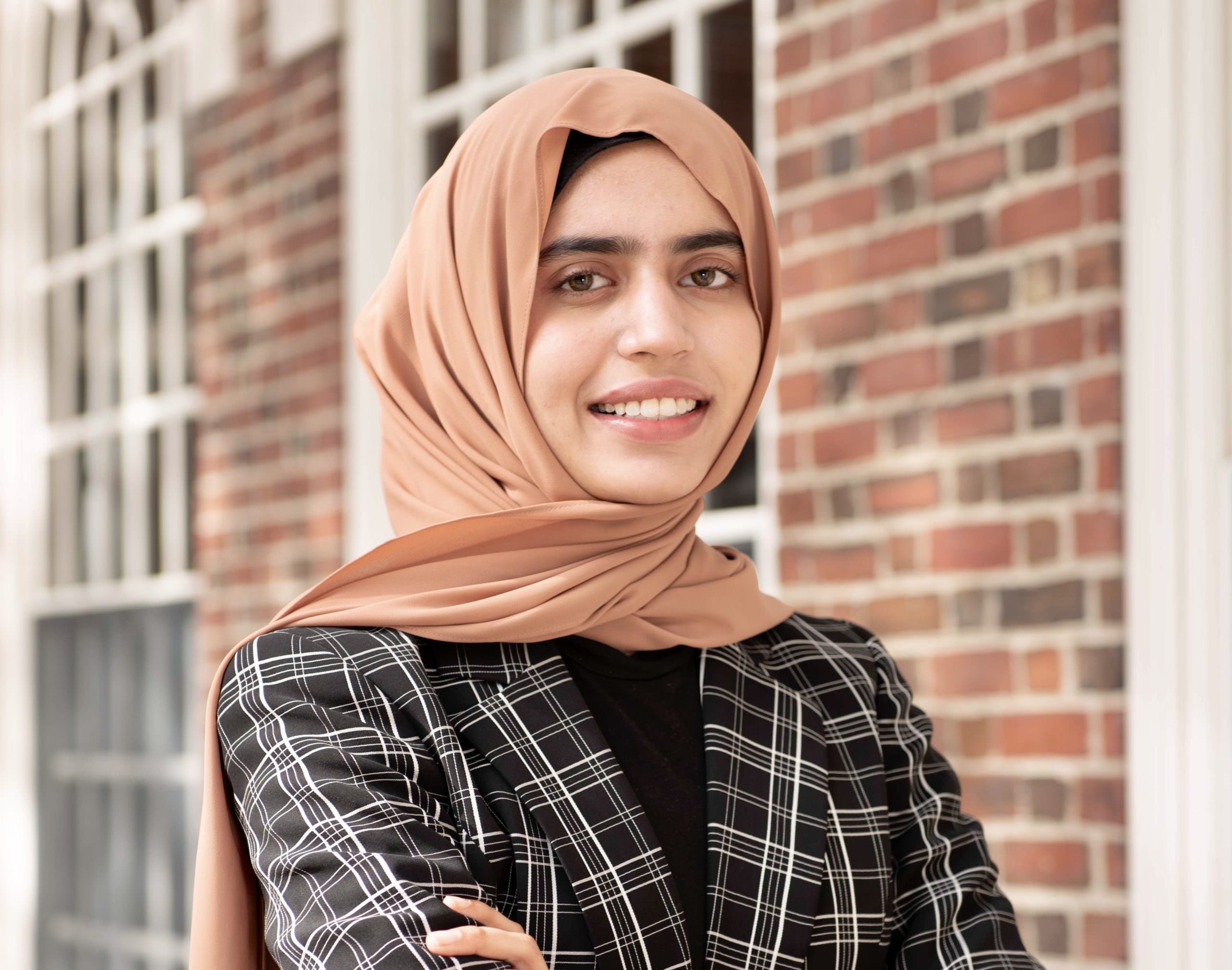 Iqra Noor, HCPSA Co-President and Harvard College class of 2023.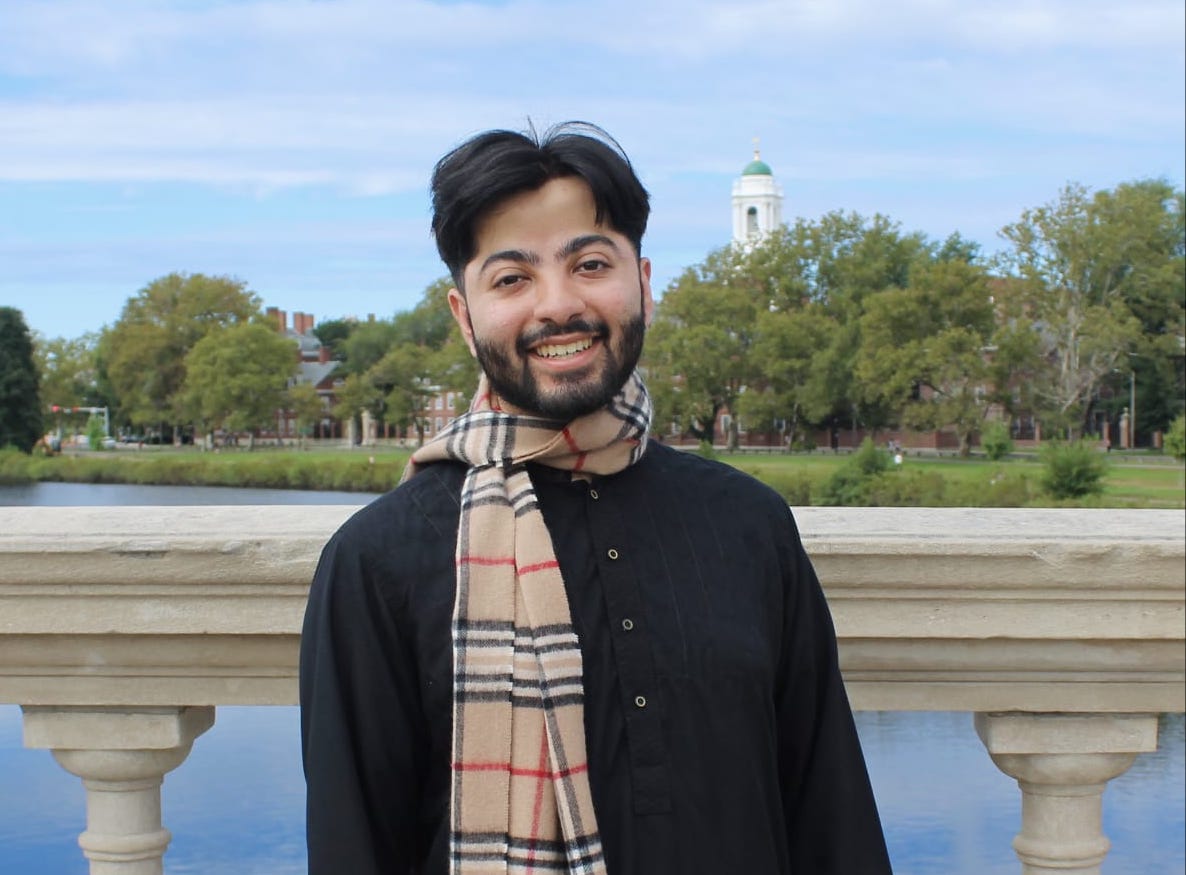 Hamaad Mehal, HCPSA Co-President and Harvard College class of 2024.

Hamaad Mehal: I'm a sophomore at the college studying Social Studies, I am from Fayetteville, Arkansas. As a Pakistani student, I recognize that it can be difficult to navigate Harvard at large because there is no strong sense of campus community, so I am incredibly grateful to have spaces like the Pakistani community in which I can express myself more fully and comfortably. Our strong Pakistani community definitely helps overcome some of the overwhelming factors of social life at Harvard, which is one thing I am grateful for.
Mittal Institute: Talk to us about your role as co-presidents – when did you first become involved, and what does your position entail? Likewise, what do you hope your legacy will be for HCPSA?
Iqra Noor: I became involved with HCPSA during the first semester of college as a First-Year Representative and then proceeded onto serving as the Director of Public Service for a year before assuming Co-Presidency with Hamaad at the beginning of 2021. Serving as a Co-President has truly been the highlight of my college experience thus far. As Co-Presidents, Hamaad and I work to maintain this organization an inclusive and wholesome community for Pakistanis and non-Pakistanis at Harvard by planning and hosting initiatives/programs that represent the Pakistani culture in the most authentic ways and by providing everyone an enjoyable and comfortable place to experience Pakistan in some way (educational, cultural, food, music, etc.).
We hope our legacy will be that HCPSA continues to grow its presence and be an inclusive organization for people of all identities.
Hamaad Mehal: I truly became involved with HCPSA in my freshman spring when I served as one of the Chairs of Educational and Political Initiatives. Since then, I have remained active with the organization and became co-president along with Iqra at the beginning of this past spring semester. As presidents, we work to make sure that HCPSA is continually creating a comfortable and inclusive space for Pakistani students on campus while also making sure that PSA's presence on campus grows to reflect our community.
We primarily do this through extensive programming in which we host events that we think are the most vibrant ways to get the community together while also inviting many non-Pakistanis to join us, too. I hope our legacy will be that we grew HCPSA into being an organization on campus that all people feel comfortable engaging with and exploring Pakistani identity and culture. I hope that we have helped grow HCPSA's presence on campus like our predecessors in the organization did.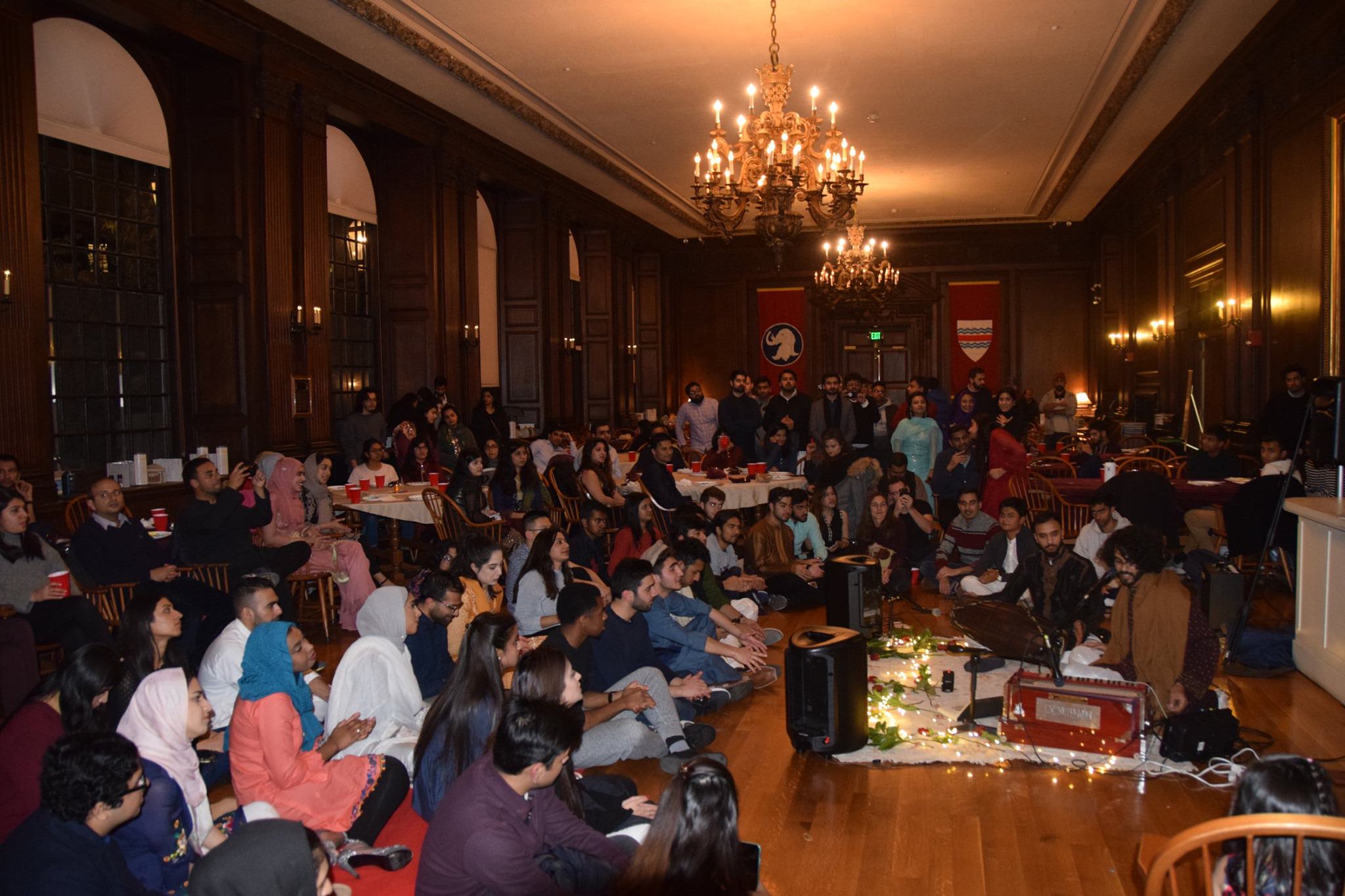 Pakistan Ki Awaaz: A Cultural Celebration hosted by HCPSA.
Mittal Institute: Since its inception in 2011, HCPSA has hosted a multitude of events to further the campus' interaction with Pakistani culture. What event are you most proud of?
Iqra Noor: It's hard to choose one event from the past 2.5 years I have served on the board, but the semesterly cultural events HCPSA hosts have definitely been my favorites, especially our very first annual Mock Mehndi (no bias here, of course) that we hosted this year. It was simply surreal and fascinating to see how the community, including a great number of non-Pakistanis, came together to engage with Pakistani culture through food, dances, mehndi, and traditions.
Shoutout to our hardworking board, who carried out the vision for this event!
Hamaad Mehal: The event I am most proud of is the Mock Mehndi. Mock mehndis/shaadis are a staple in Pakistani Student Associations (PSAs) throughout the country, but HCPSA had never thrown one before. We planned for it over a course of three months and were able to get 200+ attendees, of which most were not even Pakistani students. We were able to exhibit Pakistani culture over a fun night of food and dance, and it truly was my favorite memory at Harvard thus far. Because of the success of this event, it will definitely be continued by future PSA members, and I am excited to see its growth over the years.
Mittal Institute: Can you share information on any other exciting initiatives or programming that the community can look forward to?
Hamaad Mehal: We're in our brainstorming phase right now, but be on the lookout for events posted on our mailing list or Instagram!
Mittal Institute: How can Harvard students become connected with HCPSA? Are there ways for the community to get involved?
Hamaad Mehal & Iqra Noor: There are many ways for Harvard students to become connected with HCPSA. The easiest way is to just attend our events! We love to get to know everyone who comes through, and we are very open during that time. Follow our Instagram to stay updated on our programming! Also, for anyone interested in helping plan events, we have open board meetings that we put in our PSA WhatsApp chat, so if you want to get involved, we would recommend coming to those. If anyone wants to be added to a mailing list or group chat, just email us @hcpsa00@gmail.com!
HCPSA Mock Mendhi Celebration