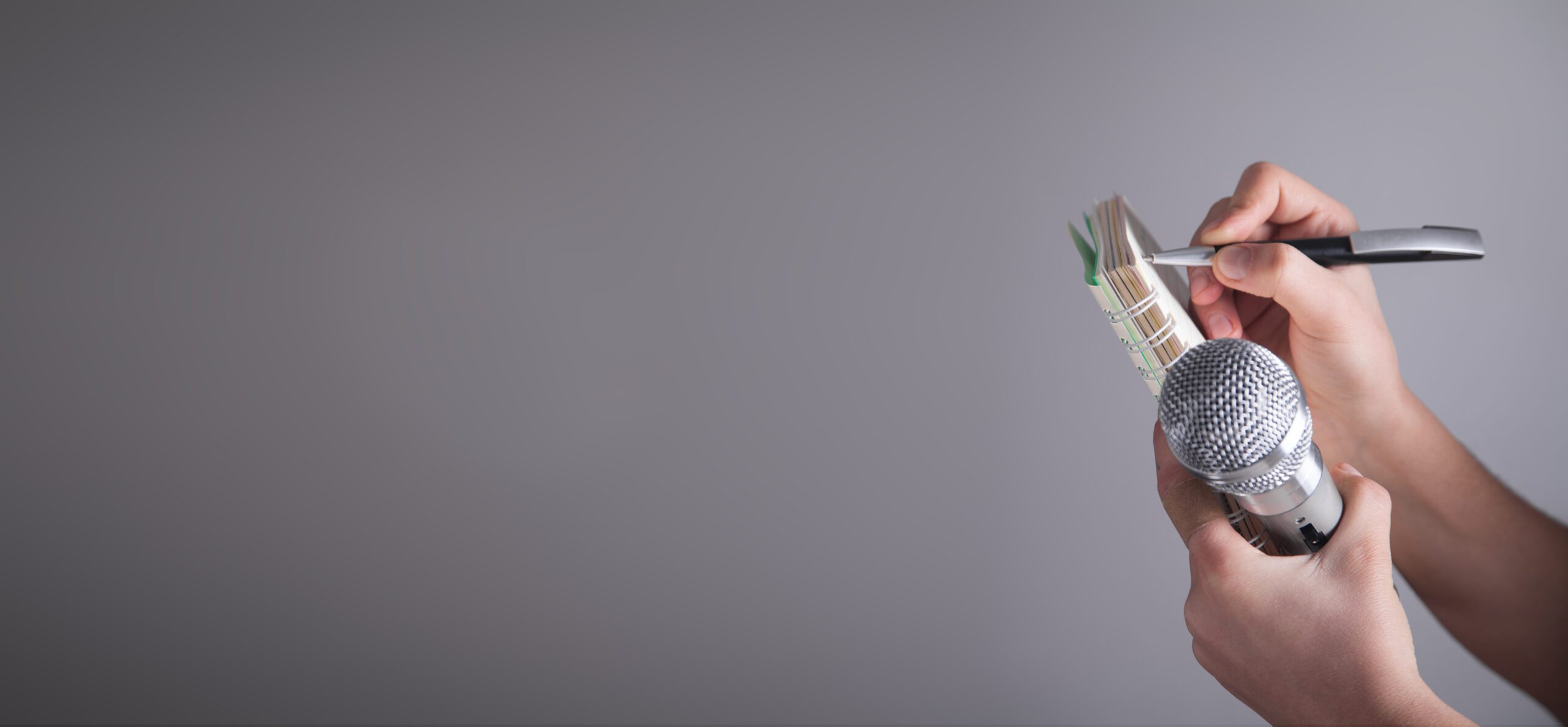 Pranav Dixit, a technology reporter for BuzzFeed News in India, arrived at Harvard a few months ago to begin his yearlong stay as a Nieman Fellow. Back home in New Delhi, Pranav's work covers the intersection of technology and culture in India. He focuses on the impact that technology has on India's massive population. His articles have sparked global conversations about the impact of American technology companies on the Global South. In 2019, he won Syracuse University's Mirror Award for Excellence in Media Industry Reporting.
Apart from his current role at BuzzFeed News, he has experience writing for the Hindustan Times, Wired, Fast Company, and Gizmodo.
As a 2022 Nieman Fellow, Pranav joins a class of 21 other journalists from around the world, each undertaking their own special project. Nieman Fellows draw on Harvard's unique resources to advance their projects, and often share their progress on one of Nieman's in-house websites—Nieman Reports, Nieman Journalism Lab, and Nieman Storyboard.
The Mittal Institute sat down with Pranav to discuss his journalism career and his own Harvard project, which explores the American tech press and what lessons it offers for the global media.

Mittal Institute: Pranav, welcome to Harvard! How did your interest in journalism begin – how old were you when recognized your love of writing, and why did you decide to focus on a technology/culture beat?
Pranav Dixit: Thank you, it's an honor to be here! I always feel like I'm an unlikely journalist. I certainly wasn't a news junkie growing up. I read a lot of fiction and spent a lot of time on the internet and writing was one of the few things that came naturally to me.
I dipped my toes into the journalism world as an undergrad studying English in my hometown of Pune in India. A friend in my class used to freelance for the local newspaper and I was like, "Hey, I'd love to do that, too!" So, I started freelancing for another local newspaper. I was a campus reporter, which meant that I covered events that happened on college campuses across the city. I did that for three years, and eventually went to get a diploma at the Asian College of Journalism in Chennai, which was the first time I studied journalism formally. After that, I landed a job in New Delhi, where I worked at Brunch, which was the Sunday magazine of the Hindustan Times, a major national newspaper in the country.
I didn't start covering technology full-time as a beat until after I finished my master's at New York University in 2014, did an internship at Wired in San Francisco, and came back to India to work for the Hindustan Times. I had always been interested in computers and the internet and used to follow tech news almost as a hobby, so I felt like it was a world that I could write about with some authority.
"Technology" was always a niche beat in legacy publications in India. Technology coverage was usually synonymous with business coverage. It was either that or consumer tech, which was usually a lot of service journalism helping people to decide which new gadgets to buy. But technology was also going mainstream in India, because hundreds of millions of Indians were suddenly coming online for the first time in their lives, thanks to crashing data and cellphone prices.
I wanted to cover the human impact of this tech explosion. What happens to a country's culture, society, democracy, and politics when American tech products created on the other side of the world are suddenly unleashed on millions of unsuspecting people? BuzzFeed News gave me a platform to do that.
Mittal Institute: When did you first learn of the Nieman Fellowship, and what led you to apply?
Pranav Dixit: The fellowship had been on my radar for quite a few years, honestly. I recently stumbled across an email that I had sent to my wife back in 2014 with the subject "This is my goal" and a link to the Nieman website! But I didn't start seriously thinking about applying until about 2019. I read the bios of current fellows and honestly, I just didn't think I was good enough to make the cut. I feel like this is something that a lot of people who want to apply for this fellowship, so my unsolicited advice right now is to absolutely not think along those lines and just send in your application, because if you don't apply, you will definitely not get it!
I applied because I had been thinking about technology journalism and its role in the world for a number of years. Most of my early stories in 2015 at the Hindustan Times and later at BuzzFeed News focused of the intersections of technology with India's culture, people, and politics, and I strongly felt that newsrooms in non-Western countries that do not have a tradition of covering technology as an intersectional beat need to cover it in that fashion.
I thought that spending a year at Harvard would give me the time and space I needed to think about this, and, more broadly, about the role of technology journalism in a world where tech touches everything. That's why I applied.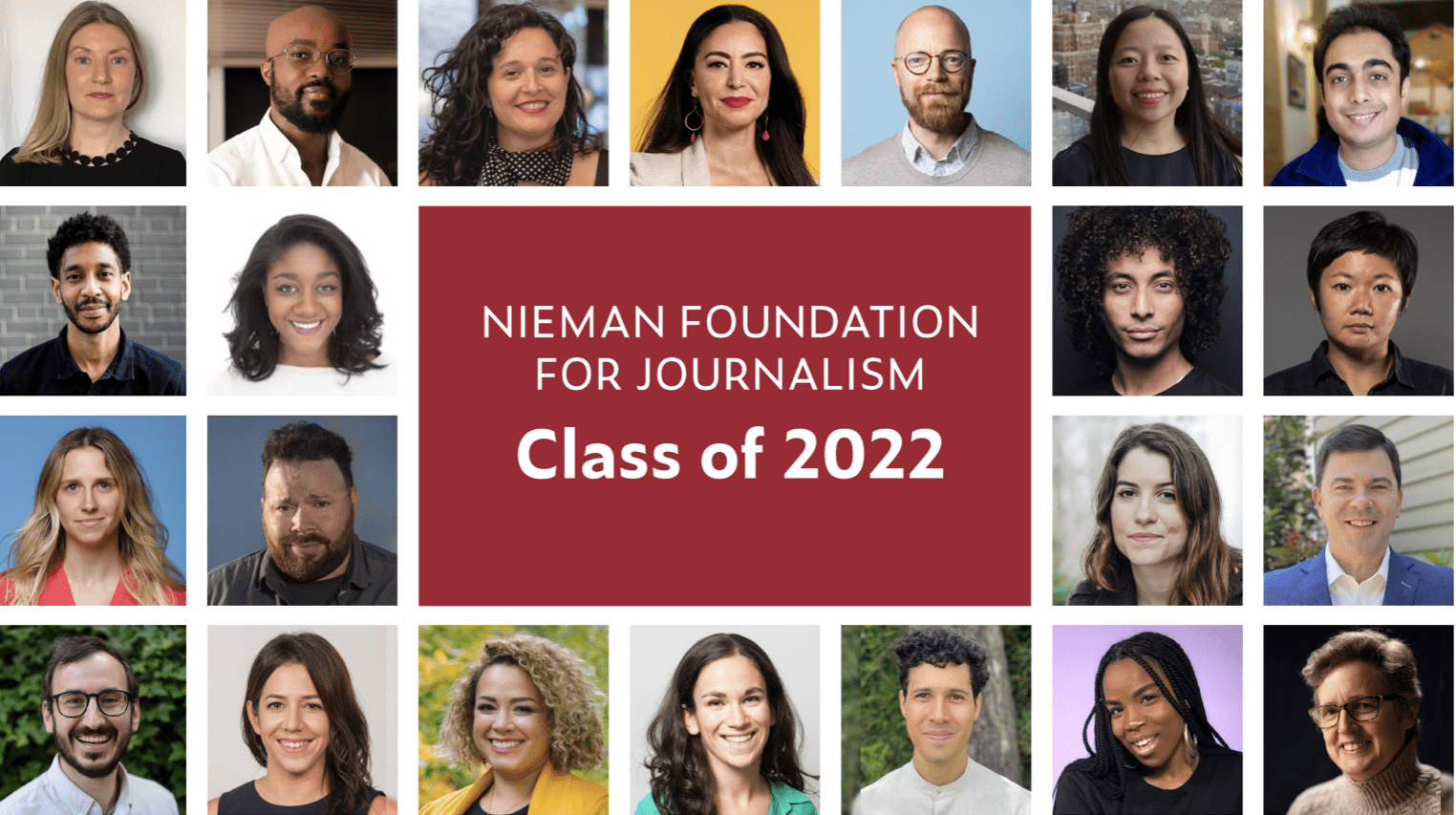 Pranav Dixit (top row, far right) and the rest of the Nieman Foundation Class of 2022.
Mittal Institute: Can you talk to us about your time here at Harvard – what are you working on?
"Pranav Dixit: I'd love to engage with members of the Harvard community and find out their thoughts about how journalists around the world can cover the impact of technology on the lives of people better, and the different lenses through which we can look at tech.I have been fascinated with the evolution of the American tech press over the last decade or so. Technology journalism in this country went from being niche and esoteric to muscular mainstream. American newsrooms have done a reasonably good job, especially after the 2016 elections, of holding Big Tech to account and covering the impact of technology on so many different aspects of society. I feel like there's a lot that newsrooms globally can learn from this evolution, and I'm hoping to use my time at Harvard to think more deeply about this.
Mittal Institute: You've been a journalist for well over a decade. How has the face of journalism changed over the past 10 years – especially with the advent of social media – and how do you see journalists' roles changing over the coming decade, particularly in developing countries?
Pranav Dixit: I'm sure every journalist has a different answer for this question.
To me, one of the biggest changes that has happened is that journalists have largely ceded their position as gatekeepers of facts to large social media platforms. We used to live in a world where editors and reporters in news organizations acted as authoritative filters for what audiences should know. Now that is decided by algorithms created by giant technology companies, which optimize for engagement and not factual accuracy.
One of the fallouts of this has been the rise of misinformation and disinformation. These are two of the many factors responsible for the rise of authoritarianism, and it's a deeply worrying trend.
It's hard to make predictions, but I think journalists, especially, particularly in developing countries, will need to recognize how connected they are to global narratives and collaborate more closely with each other than they currently do. The internet and social media have brought us all together on a single, global platform, and there are ways of leveraging that to make sure we collectively fight the good fight in service of truth and facts.
It's hard to make predictions, but I think journalists, especially, particularly in developing countries, will need to recognize how connected they are to global narratives and collaborate more closely with each other than they currently do. The internet and social media have brought us all together on a single, global platform, and there are ways of leveraging that to make sure we collectively fight the good fight in service of truth and facts.
Mittal Institute: Over the course of your career, you have written many impactful pieces. What article are you most proud of?
Pranav Dixit: In 2018, I wrote a long feature about a lynching in an Indian village called Rainpada that happened directly as a result of rumors and hoaxes spread on WhatsApp, which is an instant messaging app owned by Meta (formerly Facebook). That one was gut-wrenching to report, but extremely satisfying as a journalist because I was face-to-face with the real-world consequences of technology in a vast and diverse country like India, where most people had just got their first taste of the internet.
I won my first journalism award for the piece, so I'm particularly proud of it! Some other pieces that I am proud to have written was one that exposed how Twitter's top brass seemed to be unaware of caste-based harassment on their platform in India; a feature about young women in patriarchal Indian towns sneaking onto Facebook; a series of pieces from Kashmir about the world's longest internet shutdown in the region; and a (admittedly meta) personal essay grappling with the evolution of my role as a technology journalist in a country rapidly sliding into authoritarianism.
Mittal Institute: How do you hope this fellowship will inform your future work? What do you hope to take back to India from this experience?
Pranav Dixit: I'm incredibly grateful for the luxury of space and time that the Nieman Fellowship has provided to me and my cohort. It's a rare privilege to get to spend a year with so many brilliant journalists from 10 countries around the world and form lifelong friendships and connections. I'm hopeful that doing this fellowship will expand my worldview by engaging with them and the larger Harvard community.
Mittal Institute: Navigating a career as a journalist requires a lot of drive and knowledge. What advice would you give to aspiring journalists as they look to build their own path?
Pranav Dixit: I won't sugarcoat this. There has never been a more difficult or a challenging time to be a journalist in most parts of the world right now. There's a certain streak of foolish idealism and a desire to make the world a better place that is almost mandatory for good journalists to have. My advice to aspiring journalists would be to do everything you can to keep that streak alive.