Harvard Dharma undergraduate student members at a Diwali celebration.
For more than 20 years, Harvard Dharma has provided a space for all Harvard students to learn and practice Hindu values and traditions; discuss shared experiences; and celebrate Hindu festivals. One huge principle of their organization is that there is no one interpretation of Hindiusm. It is a diverse tradition and they don't attempt to define any stringent boundaries. It is a space where anyone can come to find peace and define religion and faith in whichever manner they choose. They invite students of all identities to gather with them for scriptural study, community dinners, planning meetings and aarti, a Hindu ritual deriving from the Sandskrit word ārātrika, or "that which removes darkness." These weekly meetings – held every Friday at 5pm – are designed to provide a forum to reflect, whether as a prayer or a regular practice of mindfulness. Dharma also maintains a Hindu prayer space in the basement of Canaday B in Harvard Yard.
The Mittal Institute sat down with co-presidents Kavya Shah '23, Dhwani Bharvad '22, and Varun Tekur '22 to learn more about Dharma and its role on campus.
Mittal Institute: Kavya, Dhwani, and Varun, thank you so much for sharing more about Harvard Dharma. Firstly, a bit of background on yourselves – where do you call home, what are your concentrations, and what drew you to join Dharma in the first place?
Kavya Shah: I am a Chemical/Physical Biology and Statistics concentrator from Orlando, Florida. I was initially interested in Dharma because it provided a space for quiet reflection, which, especially in the hectic setting of college, I was very appreciative of. As a non-Hindu, I am grateful to learn from others while being able to practice my faith in a welcoming environment.
Dhwani Bharvad: I am a Neurobiology and Education concentrator from Secaucus, New Jersey. I was mostly drawn to Dharma because of the people in the community. I associated the organization with a group of incredible selfless and kind upperclassmen who really supported me throughout my first year, so I just kept coming back.
Varun Tekur: I'm a Computer Science concentrator from nearby Framingham, Massachusetts. I was initially drawn to Dharma by some friends who encouraged me to stop by a weekly Aarti during the spring of my first year. Since then, the excitement and energy of Dharma's major events, calm atmosphere of Dharma's weekly Aartis, and Dharma's extremely supportive members have all contributed positively to my college experience.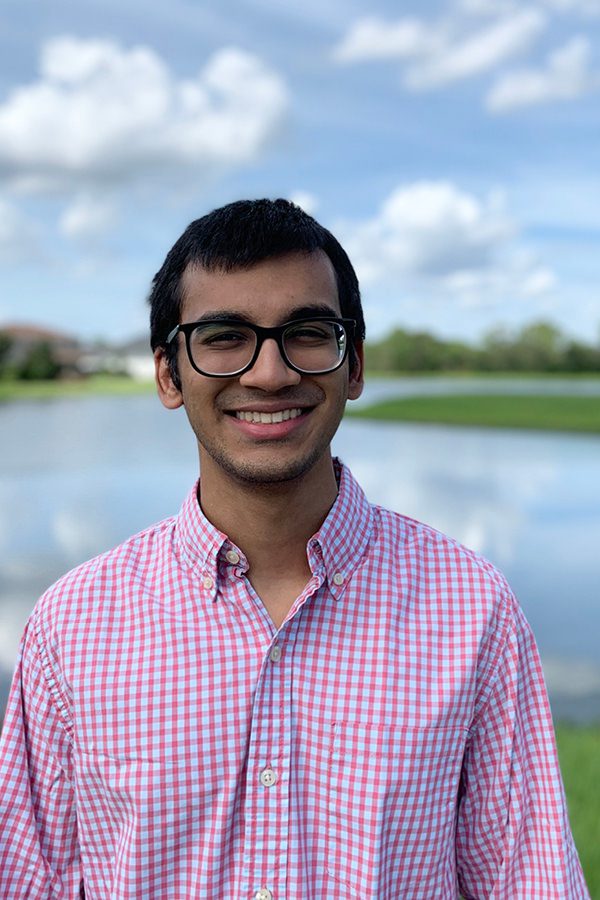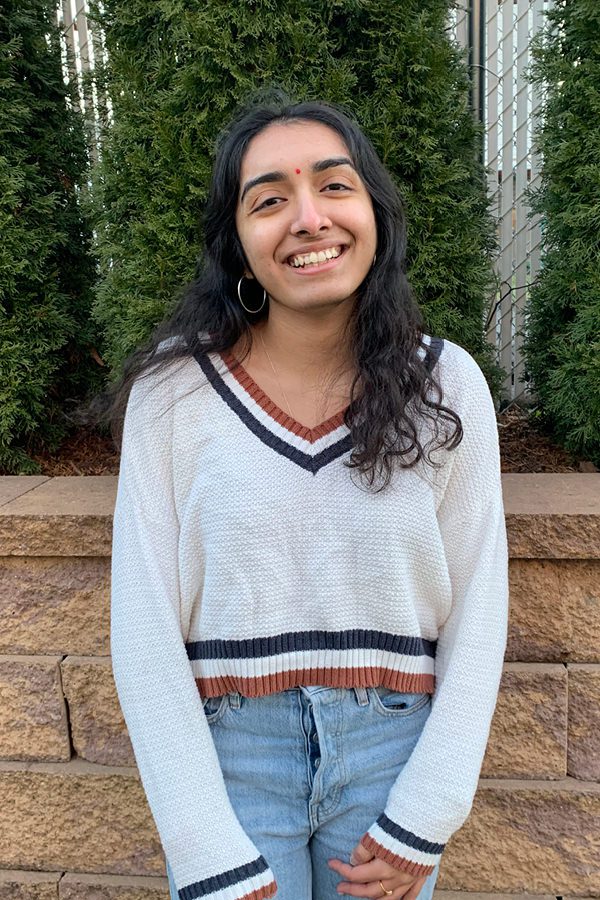 Mittal Institute: In your own words, can you describe the mission of Dharma, and why it was created in the first place in 1997?
Kavya Shah: Dharma was created to provide a space for members of the Harvard community to celebrate Hindu festivals and to discuss the South Asian and Hindu experience. We hope to foster an environment where anyone of any identity is comfortable engaging in Hindium or spirituality in whatever manner they choose. Central to Dharma's mission is the belief that there are many paths toward spiritual growth and fulfillment, which is reflected in the inclusive nature of Dharma's community and social events. Dharma also strives to engage in conversations relating to the role of Hinduism in caste-based discrimination.
Mittal Institute: As a long-running campus entity, Dharma has hosted a multitude of community-building events and programming over the years. Which events or initiatives are you most proud of?
Dhwani Bharvad: One tradition that I absolutely love is Diwali! The Diwali planning committee headed by Palak Shah '22 and Nikita Jindal '22 did a tremendous job planning this year's event. It was a very intimate ceremony in the Mather residential dean's home and all the seniors spent the entire day cooking dinner for all the attendees. Overall, it felt like a Diwali that you would spend at home with your family and loved ones.
Varun Tekur: I'm most proud of the large, campus-wide events that we run each year – Hungama (a Navratri celebration and Bollywood Dance Party), a Diwali Puja and Dinner (during which seniors cook food for 100+ attendees), and Holi. These events always amaze me because the planning and set-up phases highlight the dedication that so many students have to the Dharma community, and the events themselves are high-energy and provide students with a chance to bond with others within and across class years.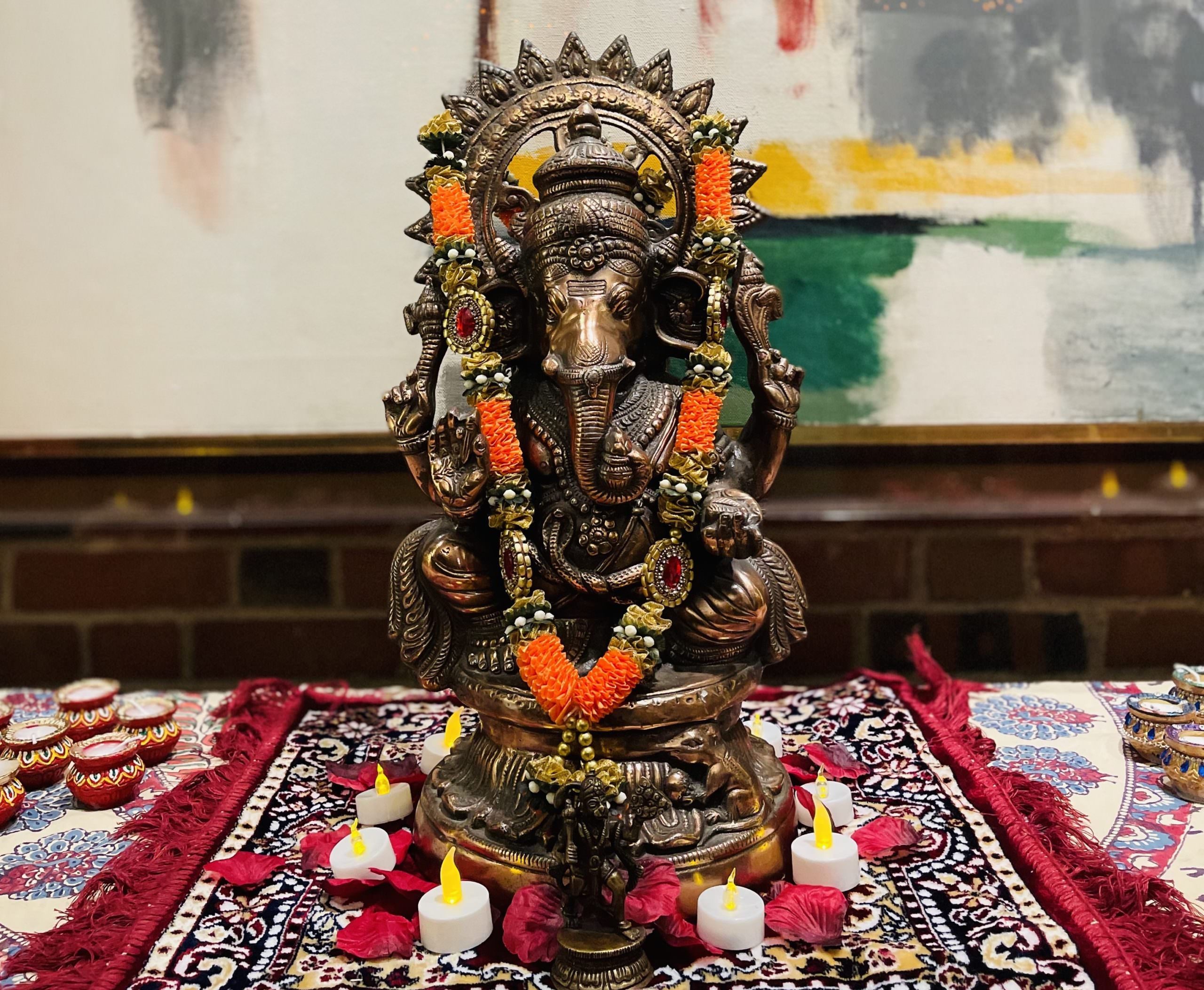 Harvard Dharma celebrates Diwali each year with a ceremony and food.
Mittal Institute: You all held numerous roles over the years as part of Dharma's board. Can you tell us why you accepted the role of co-president this year, and what do you intend to accomplish during your tenure?
Kavya Shah: I was grateful to become a co-president because I was excited to help rebuild some of the traditions and community that were lost during the transition to a virtual college experience during the pandemic. After a year away from college, I hope to help plan religious functions while working towards making Dharma events more inclusive.
Dhwani Bharvad: I have admired the leaders of the Dharma community since my first year. They provided a space of inclusivity and care. In a place like Harvard, where everyone is constantly rushing off to their next meeting, class, interview, etc., Dharma was a comforting pause amidst all the chaos. Thus, I really wanted to provide that space for others and continue making Dharma an organization where others can find peace.
Varun Tekur: Dharma has consistently been a bright spot during my college years. I hope that as a co-president, I can work to ensure that the organization provides this same happiness to all community members.
Mittal Institute: Are there any special events or programming this semester that you would like to share with our community? Likewise, how can they get involved with Dharma?
Kavya Shah: This spring, we are excited to hold a Holi (a festival of love and color) event in March. We are also happy to restart the longstanding tradition of Dharma families, which are small groupings of Dharma members designed to foster smaller communities. Anyone and everyone is welcome to join Dharma; all you need to do is show up to aarti in the Canaday B Basement on Fridays at 5pm!