Sristhee Sethi joins the Mittal Institute as the second class of India Fellows, based at the LMSAI Delhi office. Srishtee studies borderlands and migration, with a focus on the lifeworlds of borderland communities and how 'border management' encompasses their aspirations. During the fellowship, Srishtee aims to understand how 'borderlanders' perceive the frontiers, as well as the often abstract concepts of state power and the nation. Srishtee is mentored by LMSAI Steering Committee member Professor Jennifer Leaning.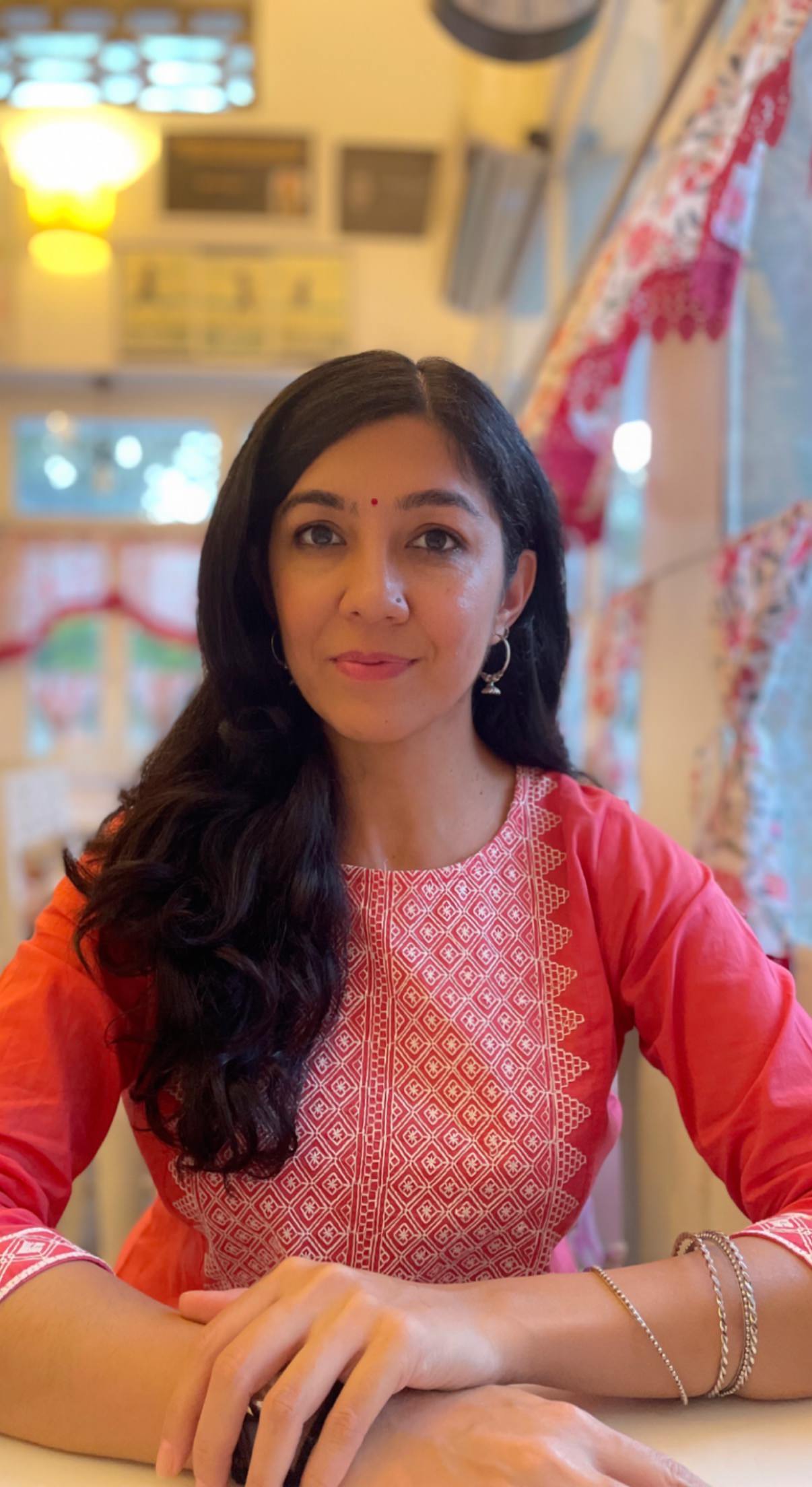 Sristhee Sethi, Mittal Institute India Fellow.
Mittal Institute: Srishtee, welcome to your fellowship at the Mittal Institute. Could you elaborate on your research interests?
Srishtee Sethi: My research interests encompass the interdisciplinary fields of sociology, political anthropology and international relations. More specifically, my focus is on cross-border migration, the borderland region, the Partition of British India and everyday lifeworlds of displaced communities in South Asia. It is here that I attempt to unravel co-existences, belonging, and subaltern voices to understand syncretic spaces and ordinary ethics.
Implications of the Partition have kept me curiously motivated throughout my academic research. The interplay of Partition—with displaced communities in the borderlands and the engagement of community members with the often abstract concept of state power—provides an opportunity for bridging praxis and policy. I am also interested in articulating 'small town' narratives of the Partition, utilizing social emotions and nostalgia as tools for multi-sited ethnography.
Mittal Institute: Could you give us a brief overview of the research topic that you will be pursuing over the course of your at Mittal institute?
Srishtee Sethi: While at the Mittal Institute, I will primarily be engaged with 'borderlanders' in South Asia, and specific legacies of the Partition. My research project will focus on reflections of shared histories at the India-Pakistan border; negotiation of citizenship and belonging in the borderlands; and theorization from the Global South. Furthermore, I will develop a localized case study in an attempt the understand the layers of borders in South Asia, and hopefully contribute to the worldwide ethnography of borderlands.
My research attempts to explicate a relational methodology that highlights comparisons among processes of urban regeneration and cross-border migrant emplacement within intertwined multiscalar networks of economic, political, and cultural power. My ongoing research on territorialities, borderland and the Partition has commenced, and in the subsequent half of the postdoctoral fellowship my research will explore dull and dynamic frontiers—namely, the physical and symbolic boundaries in South Asia.
My ongoing research on territorialities, borderland and the Partition has commenced, and in the subsequent half of the postdoctoral fellowship my research will explore dull and dynamic frontiers—namely, the physical and symbolic boundaries in South Asia.
Mittal Institute: Could you describe the work you were involved with prior to commencing this fellowship?
Srishtee Sethi: I received my doctorate in 2019 from Tata Institute of Social Sciences, Mumbai. I was then an Assistant Professor with the School of Disaster Studies, where I was able to develop an Advanced Course in Social Research in Disaster Studies. I was also able to work closely with the TISS-UNHCR Centre for Statelessness and Refugee Studies, owing to my research 'Pak-minority migrants.' While at the School of Development Studies, I taught an advanced course in qualitative research, where I focused on social emotions, sensory ethnography and oral history, including fieldwork in the Sindhi camp area of Mumbai, where Partition refugees had arrived from Karachi in 1947-48. Here, the class pursued student ambassador work for the "Looking Back, Informing the Future: 1947 Partition of British India-Implications of Mass Dislocations Across Geographies" project at Harvard University in 2018.
During this time, I was focusing on Partition and borderlands in South Asia through collaborations with visual artists, professors, and policy makers, and conducting fieldwork in Jodhpur, Jaisalmer and Lahore. It resulted in paper presentations at the Royal Anthropological Institute, London; Carnegie Council for Ethics in International Affairs, New York City; a TEDx talk on the 'idea of home' and belonging for refugees; a documentary film on the 'small town' narratives of the 1947 Partition in Dehradun, Uttarakhand; a curated exhibition at Sir JJ School of Art, Mumbai; as well as an NDTV primetime panel on Pak-Hindu migrants.
More recently, as a fellow at the Lal Bahadur Shastri National Academy of Administration, Mussoorie—a civil service training institute on public policy and public administration in India—I wrote a monograph on border management for IAS officer trainees. I assisted with the Joint Civil Military program, where senior stakeholders of national security convened for training. The aim was to design an overall framework for the tri-services and civil service officers to apply strategic thinking to future challenges, including border management.
Mittal Institute: How will your alignment with the Mittal Institute benefit your research? 
Srishtee Sethi: The ongoing projects and focus of the Mittal Institute overlap with the thematic areas of my research project. As a Mittal Institute India Fellow, I will align myself with the ongoing research and expand upon methodologies and theoretical framings. The fellowship not only allows an opportunity to access the vast library resources at Harvard, but also provides centrality to fieldwork and archival research.
The mentorship component is specific to my key area of interest. The Mittal Institute's Partition of British India Projecthas significant resonance with central questions of my research, and the mentorship of Professor Jennifer Leaning is particularly vital in that context. Her work on forced migration and transnational movements observed through communities establishes the paradigm for my research, which can be contextualized with hybridity, political instability, and proceduralism at the borderlands. I hope to speak to and engage with the academics at Mittal Institute, Harvard University and fellows across South Asia to conduct more conferences, talks, and discussions.
Mittal Institute: What are you are most excited about for your year at LMSAI?
Srishtee Sethi: The opportunity to curate conferences through the mentorship period is most fascinating. I will attempt to initiate cross-border dialogues on relevant thematic areas. This not only enables early career researchers to share imminent empirically grounded research alongside area experts at Harvard, but also expedites opportunities of methodological collaboration across geographies. The hybrid/in-person format of the conferences provided at the Mittal Institute will circumvent regional borders and international boundaries and allow a shared knowledge production from the Global South that is pertinent to theorizing borderlands in South Asia.
Srishtee's Fieldwork Images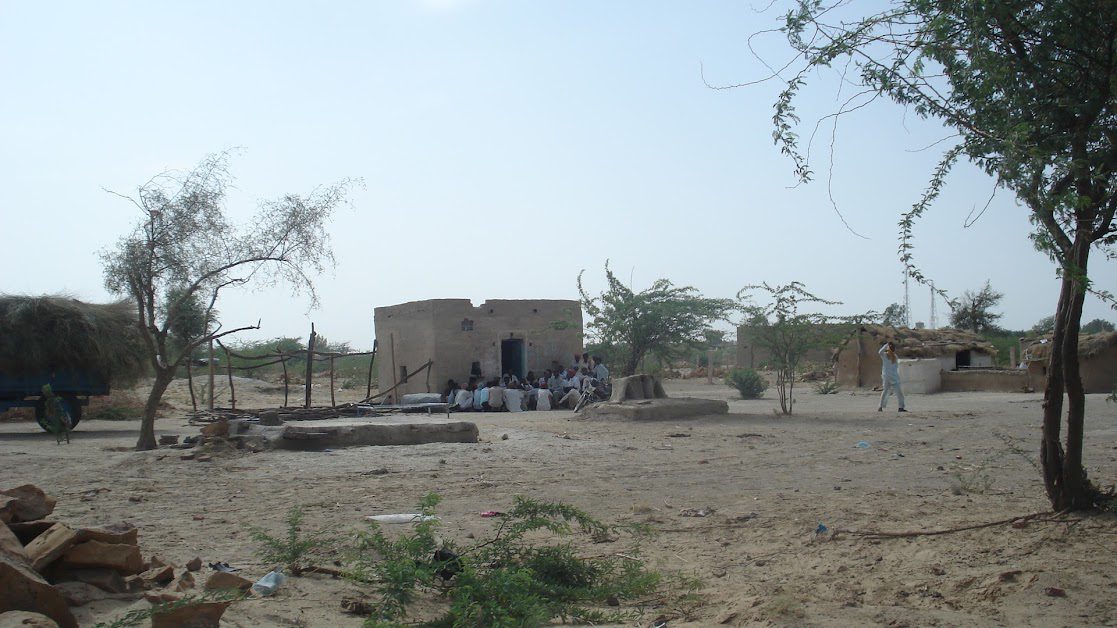 Fieldsite in Mohangarh, Rajasthan where cross border migrants reside.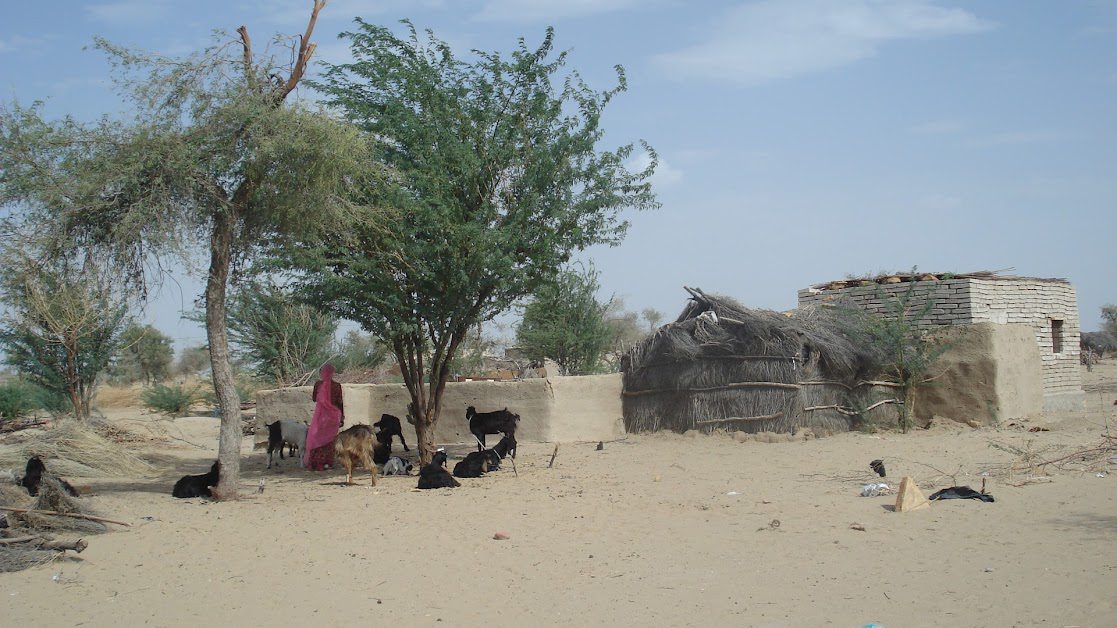 Informal migrant settlement, Mohangarh, Jaisalmer, Rajasthan.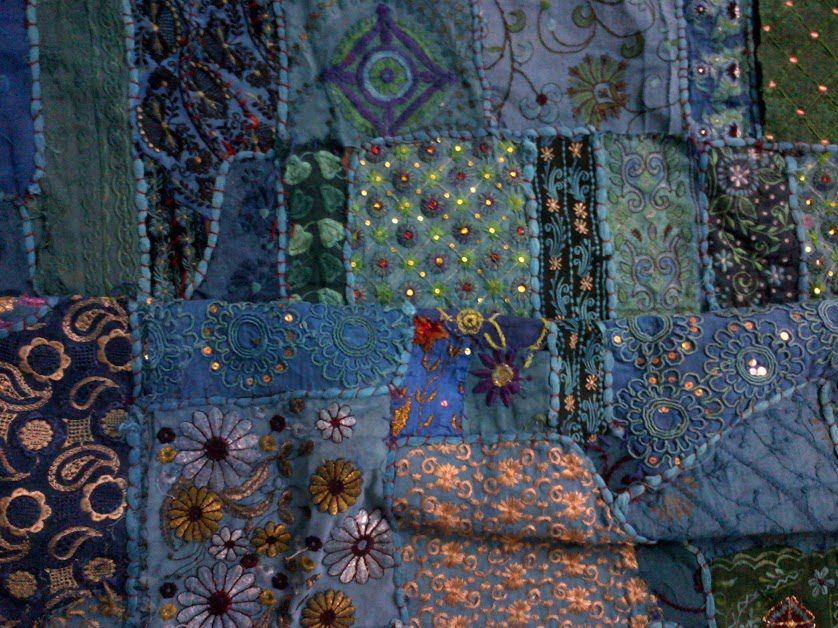 Traditional crafts of the Rajasthan region that the cross border migrants are involved in.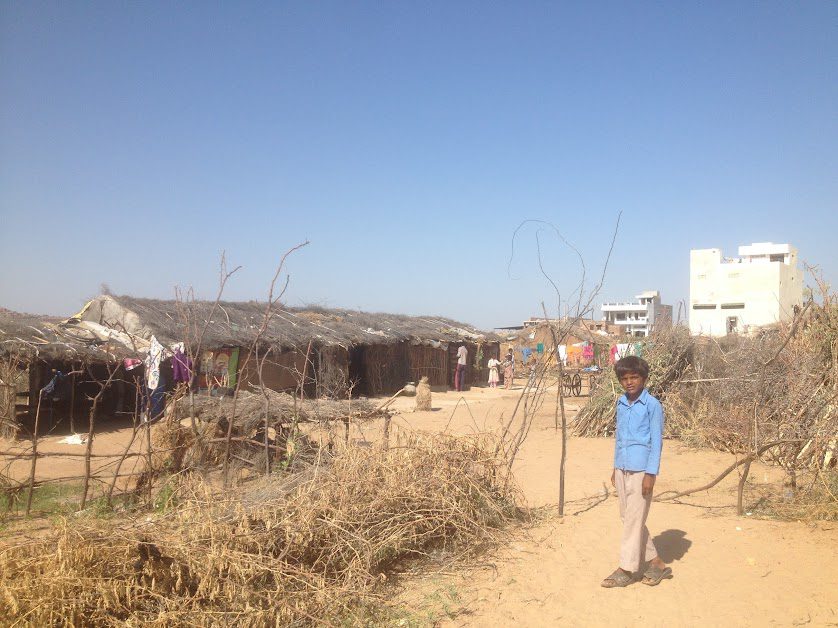 Informal settlements lacking water facilities and access to other services.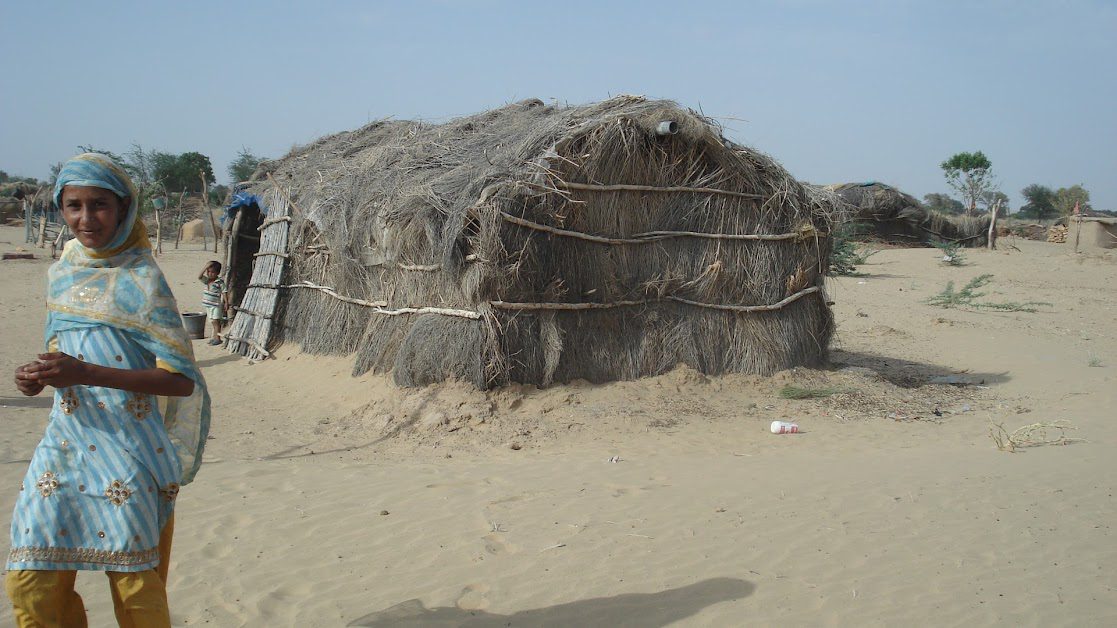 Mohangarh, Jaisalmer informal migrant settlement.
Research Fellow at Lahore fort, Pakistan part of multi-sited ethnography.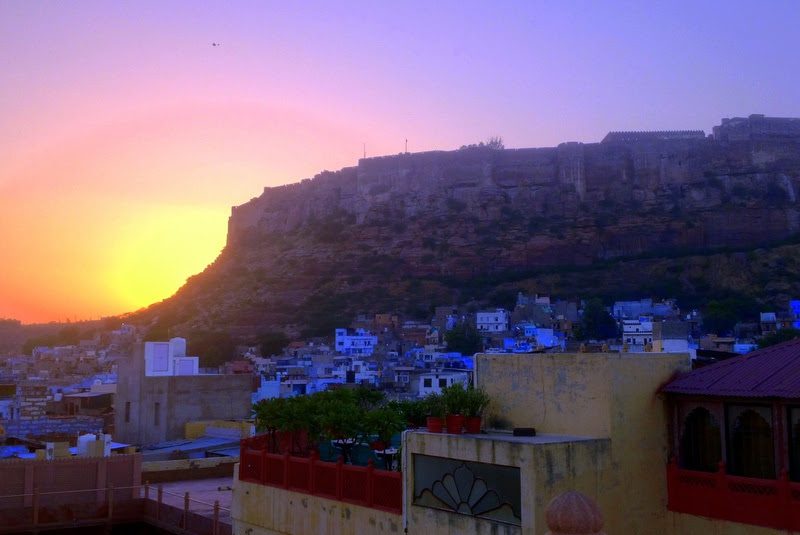 View of Mehrangarh fort and old city Jodhpur, Rajasthan.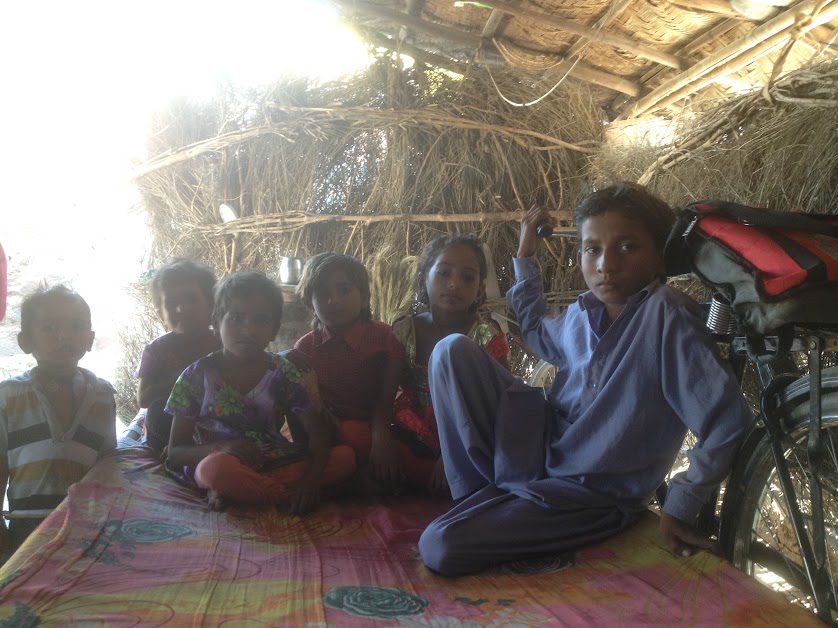 Cross border migrants often have large families that they travel with.