We are pleased to welcome Monika Setia as she joins the Lakshmi Mittal and Family South Asia Institute as Associate Country Director in the India office. Monika will assist with building bridges between Harvard and India related to research in and about the region. She will play an instrumental role in increasing LMSAI's presence in India by coordinating with key stakeholders. Monika will also work closely with the LMSAI Cambridge office to support Harvard faculty visiting India, build partnerships with academic institutions, and support ongoing Harvard faculty research and fellowships.
Monika Setia is the India Associate Country Director at the Lakshmi Mittal and Family South Asia Institute in the New Delhi Office. Monika holds a Ph.D. from the College of Health and Human Development at The Pennsylvania State University. Monika previously served as the Regional Officer for the Fulbright Commission in India at the U.S. Consulate in Hyderabad. She has also worked as an Assistant Professor with the Public Health Foundation of India at Indian Institute of Public Health Gandhinagar and Research Fellow with Duke-NUS Graduate Medical School Singapore.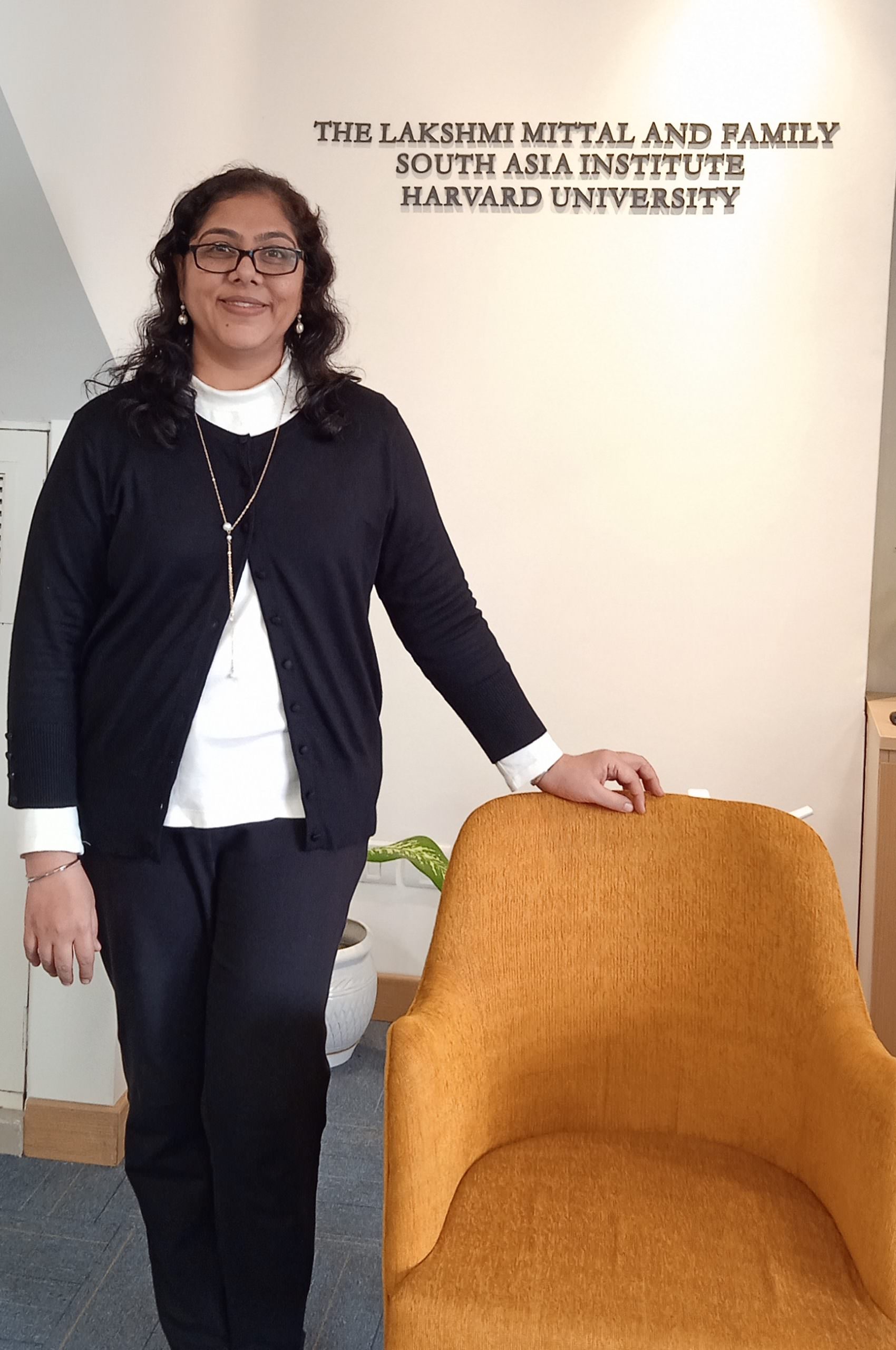 Monika Setia, Associate Country Director, LMSAI Delhi Office.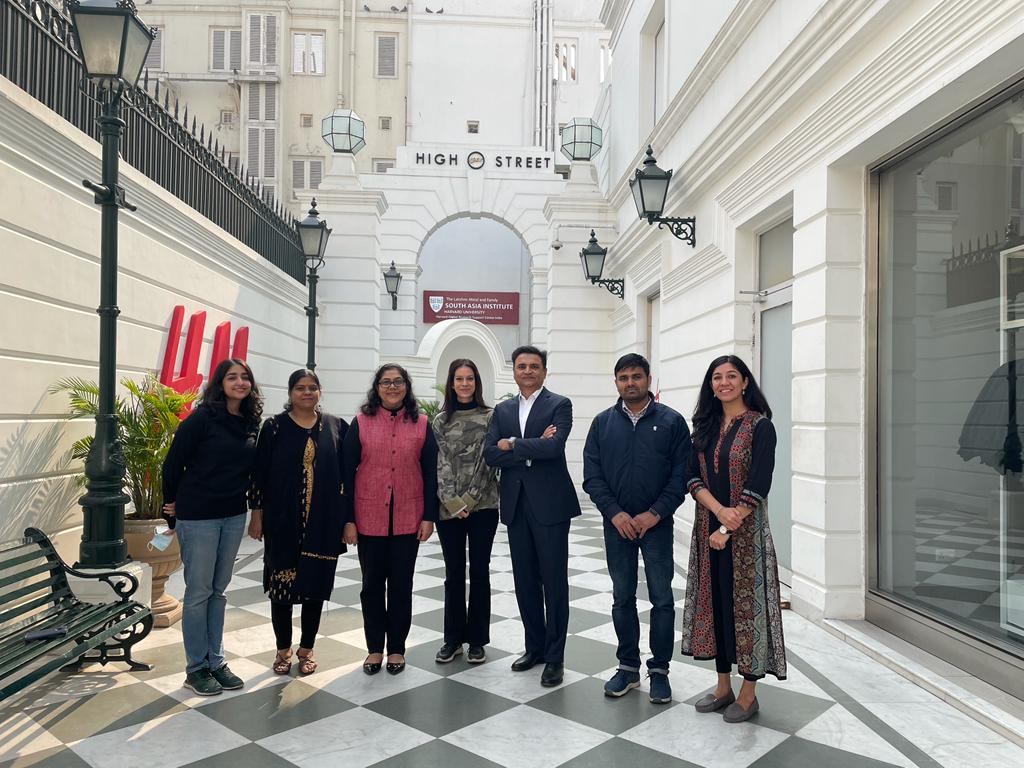 The LMSAI Delhi Office gathers to welcome Monika Setia. From left to right: Namita Varma (Program Coordinator), Sushma Mehta (Finance), Monika Setia (Associate Country Director), Taamra Segal (Communications & Outreach Manager), Sanjay Sharma (Chairman for ArcelorMittal China Co., Ltd. and Chief Executive Officer at ArcelorMittal India Pvt Ltd.), Amit Chaudhary (Administrative & HR Coordinator), Srishtee Sethi (Mittal Institute India Fellow).
Hitesh Hathi, Executive Director of LMSAI welcomed Monika, saying, "Monika brings rich experience and a wide array of skills to a dynamic role. She's exactly the right person to help us build the next phase of LMSAI, and we're looking forward to working with her as we continue to grow and forge new partnerships and connections between Harvard, India, and South Asia."
"With great enthusiasm, I look forward to contributing towards strengthening of the relationship between Harvard University and the South Asian region through education, research, and knowledge exchange envisioned as part of the mission and goals of the Mittal Institute," says Monika. "I envision building new partnerships and deepening the existing ones through meaningful engagement with academic institutions, practice organizations, policy makers, and Harvard alumni to accomplish the vision set by the founding members and the leadership team of improving lives of the citizens in the region."
"The Delhi office is an important hub for our regional work," says Tarun Khanna, Mittal Institute Faculty Director. "We welcome Monika's leadership of an amazing team that will nurture and expand our relationships in the region so that we keep broadening our programming and scholarly exchange."