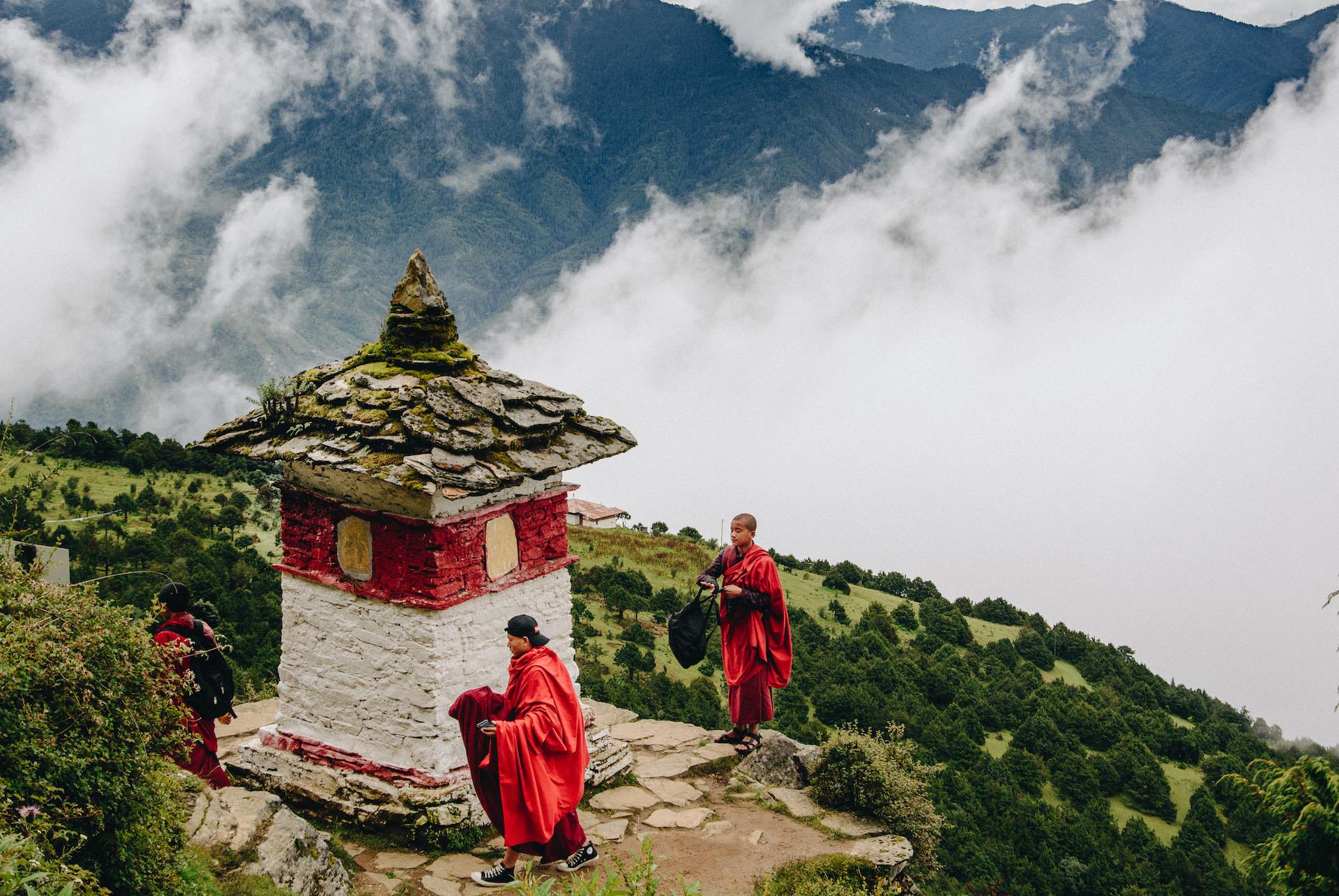 The Mittal Institute has been working hard to expanding our programming and events to cover the regional depth and breadth and geographical reach of South Asia. In this look back on 2022, we rounded up our favorite interviews and stories with Mittal faculty, students, fellows and visiting scholars who have helped broaden and deepen our understanding of issues across the region.
Afghanistan
Author Homeira Qaderi on Using Her Pen to Change the Lives of Afghan Women
Qaderi is on campus this year as a Radcliffe Fellow, and in advance of a talk she gave this fall, we asked her to share more about her life and work in Afghanistan and about her memoir, Dancing in the Mosque.
"My memoir is the story of an Afghan woman's struggle to fight for the rights that she considers inherently her inalienable human rights. My human rights have nothing to do with the East or the West.
"Every Afghan girl is a soldier on the battlefield of women's rights she is born with. I have also fought this battle since—it seems forever. I have been defeated many times because laws are written for the benefit of men, because the culture is misogynistic, because traditions are strict, because… However, after each failure, I have risen and continued more confidently because I realized that the journey is long and the battle must be fought."
Read the full interview.
Bangladesh
This fall, the Mittal Institute held a standing-room-only event reflecting on the pioneering founder of BRAC, a non-profit in Bangladesh that has had a profound impact on the lives of millions. Scott MacMillion, who recently authored a book on Abed, shared more about the founder's life and his innovative approach to ending global poverty. His book is Hope Over Fate: Fazle Hasan Abed and the Science of Ending Global Poverty.
https://mittalsouthasiainstitute.harvard.edu/2022/11/sir-fazle-hasan-abed/
"BRAC is, by some metrics, the largest NGO in the world, with about 100,000 employees. It aims to empower the lives of millions, particularly women, with the tools and support they need to lift themselves out of extreme poverty. BRAC's data-driven programs in education, financial inclusion, health care, girls empowerment, and human/legal rights reach more than 100 million people in South Asia and sub-Saharan Africa.
"Abed started BRAC originally as a small relief effort in 1972 in the aftermath of the devastating Bangladesh Liberation War and a deadly cyclone. Previously, Abed worked as an executive at Pakistan Shell, but was compelled to do something to assist those whose homes and livelihoods had been destroyed. He quit his job at Shell and devoted his entire life to BRAC."
Read the full interview.
Bhutan
Earlier this year, the Mittal Institute hosted Dr. Nitasha Kaul, a Kashmiri novelist, multidisciplinary academic, poet, economist, and artist who spoke on Bhutan's history as a Himalayan country sharing borders with India and China and its foreign policy trajectory. In an interview before the talk, she talked about how her interest in Bhutan developed and what makes the country a unique place to study.
"What I found fascinating was the unique ways in which Bhutan, as a small state, has managed to create a largely peaceful and sovereign identity for itself in the Himalayas where most other traditional polities, including Tibet, Sikkim and Kashmir, did not survive in the same way. Not only has Bhutan survived, it has flourished over time. The country has undergone a massive developmental shift over the last few decades; it is also a carbon-negative country and the home of Gross National Happiness. All this is a reminder that we must shift our understanding of development and of geopolitics beyond great powers alone and take seriously the endogenous drivers of the agency of smaller states."
Read the full interview.
India
The Mittal Institute's landmark initiative focused on achieving universal health coverage in India, the Lancet Citizens' Commission, marked the one-year point earlier this year. We asked the team to reflect on key achievements and what is still to be tackled on the road ahead.
"The backbone of the Commission is a series of Theory of Change Workshops to map pathways for achieving UHC, charting the final goals, outcomes, and impact of each of the workstreams and the Commission as a whole. The Commission has conducted five Theory of Change workshops with Commission members and experts in each workstream and now has a full-day workshop cutting across the work-streams planned in Bengaluru for March 10, 2022."
Read more about the Lancet's work.
Pakistan
This year's torrential monsoon rains in Pakistan created a monumental humanitarian crisis on the country. The Harvard College Pakistan Student Association led a campus-wide fundraising effort to bring much-needed relief funds. We asked our community of faculty, fellows and students to reflect on the situation; here's what they had to say.
"'One third of Pakistan is under water' — I've shared this fact with so many different people over the last few weeks that you would think that it would have lost some of its meaning. If anything, however, I feel like the enormity of it hasn't sunk in yet." Imaan Mirza '25
Read more reflections from the community.
Sri Lanka
This year, the Mittal Institute welcomed its first Visiting Artist Fellow from Sri Lanka, Aamina Nizar. As she was starting her 8-week residency at Harvard, we asked her more about her work and what she hopes to accomplish during her time on campus.
"I have always been drawn to visual mediums. From painting, to photography, and to moving images. Today, I embrace technology to create experiential artworks that are placed both in reality and magic.Using still images, time-lapse photography, animation and film, the installation, 'The Colombo Project' (2016) hopes visitors could experience Colombo's potential as a vibrant metropolitan. It started taking shape a decade ago, and evolves as I evolve, and the city evolves. Research is a key element of my artistic practice. And I work collaboratively with my subjects, other artists and researchers to help me broaden my perspective on various themes."
Read the full interview.