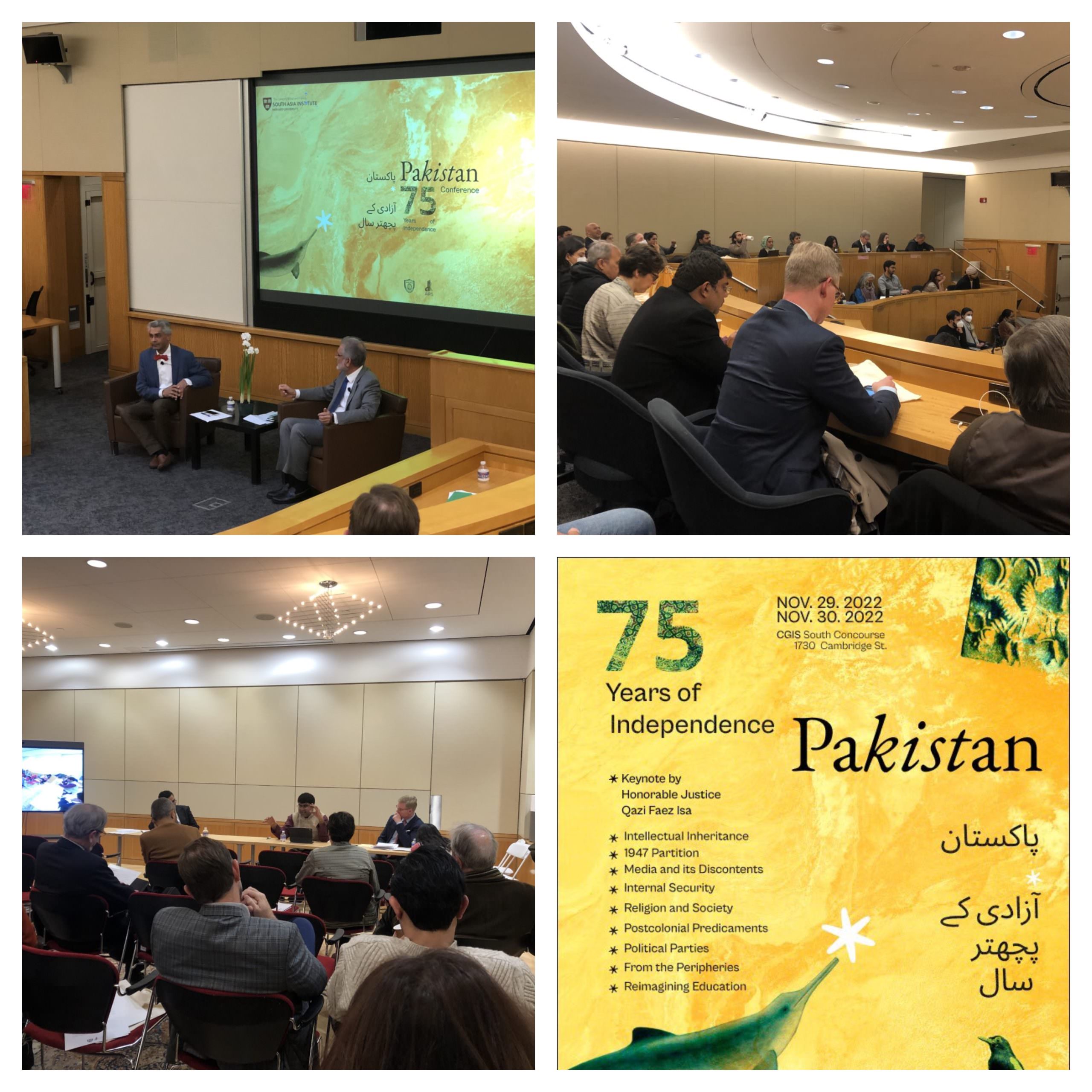 This week, the Mittal Institute held a two-day conference that brought together 45+ speakers from across the globe, including remarks by Ambassador Sardar Masood Khan and a keynote by Justice Qazi Faez Isa of Pakistan's Supreme Court. The event was spearheaded by this year's Fulbright Fellow at the Mittal Institute, Yaqoob Khan Bangash, and Mittal Institute Steering Committee Member, Prof. Asim Khwaja, in collaboration with the American Institute of Pakistan Studies and the Near East South Asia Center for Strategic Studies (U.S. Department of Defense), and with support from Harvard's South Asian Studies Department.
"This was a landmark event in this historic year–the biggest conference yet to reflect on Pakistan at 75 with such a deeply interdisciplinary lens from the next generation of scholars and leading figures in the field," says Bangash.
"It was a deliberate decision on our part as organizers to bring together both young scholars and some of the most seasoned experts to provide a space not only for scholarly exchange but for mentorship to continue to produce leading scholars on Pakistan for the future," says Khwaja.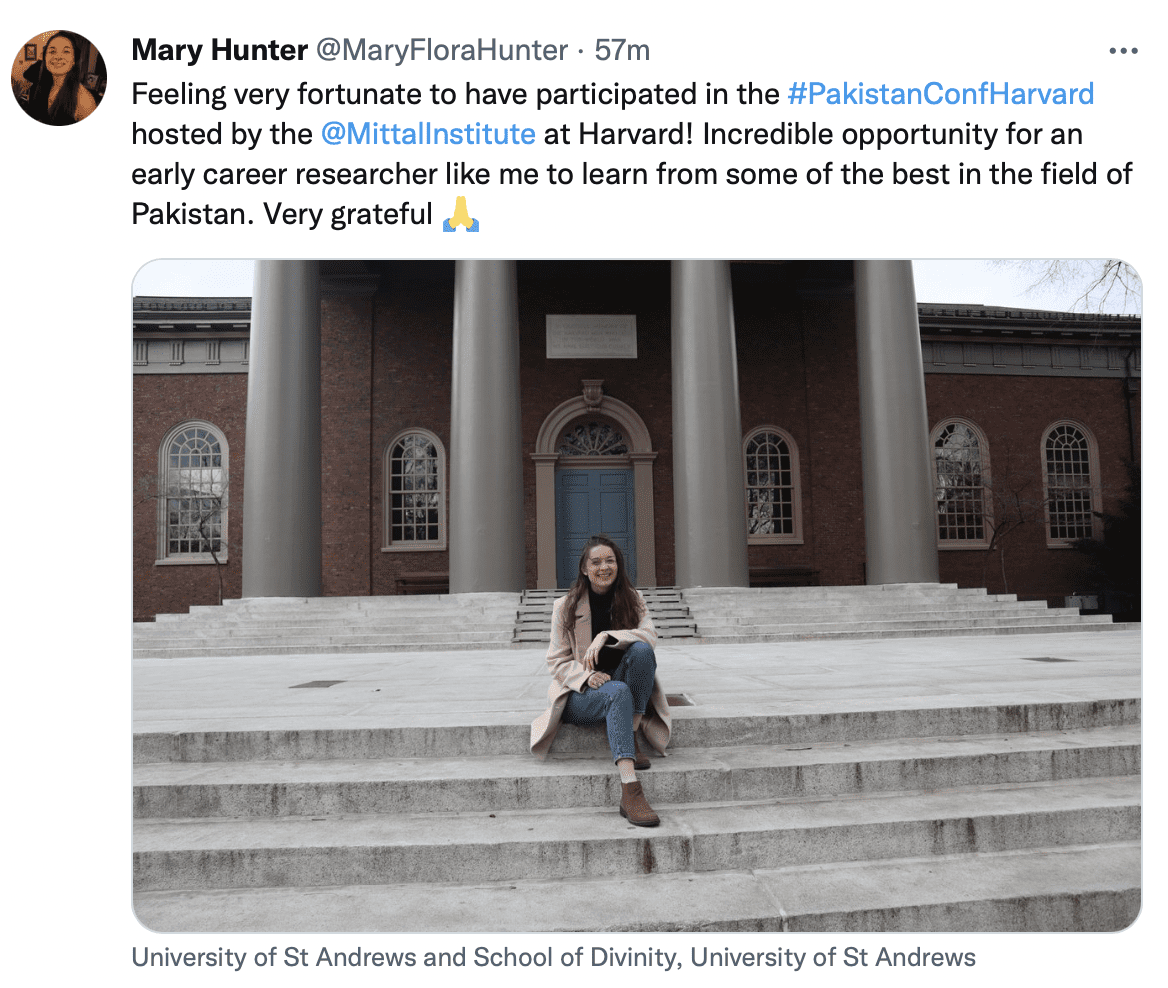 The conference's two days of panels focused on a wide range of topics, including: The Intellectual Inheritance, The Long Shadow of the 1947 Partition and State Building, Internal Security: Policing, Geopolitics and Countering Violent Extremism, From the 'Peripheries,' Religion and Society, Postcolonial Predicaments, Reimagining Education, Pakistan's Political Parties, Media and Its Discontents and Youth and the Future of Pakistan.
"A major part of our focus for this semester has been on marking 75 years since the Partition of British India and reflecting on the 'reverberations' to this day," says Hitesh Hathi, the Mittal Institute's Executive Director. "From our semester launch event featuring Syed Babar Ali and Amartya Sen to our book tour around South Asia as we launched The 1947 Partition of British India book to this major event on Pakistan, the Mittal Institute has aimed to deepen our understanding of the region's past and future."
Highlights from the event included: Pippa Virdee, of De Montfort University in the UK gaving the opening plenary, "'Five Thousand Years of Pakistan:' The Ancient in the Modern." At the end of Day 1, the Keynote Session included remarks by His Excellency Sardar Masood Khan, Ambassador of Pakistan to the United States, and a talk by The Honourable Mr. Justice Qazi Faez Isa, Senior Puisne Judge of the Supreme Court of Pakistan. Justice Isa's talk was livestreamed here. Mayor Sumbul Siddiqui joined the lunchtime session to talk about her own roots in Pakistan and how her parents immigrated to the United States when she was two years old. Panel sessions included several speakers from in the region who could not make it to campus but shared their research via Zoom. The final panel session included Harvard students from the College and across the professional schools at the University, sharing their areas of scholarly interest.