​Over Winter Break, some of our LMSAI faculty set off for teaching, collaboration and learning experiences in South Asia. They kept in touch with the Mittal Institute during their travels, and sent us photos of their time abroad. We curated some of our favorites, including images of two faculty visits to our New Delhi Office:
Sheila Jasanoff
Pforzheimer Professor of Science and Technology Studies, Harvard Kennedy School
Prof. Sheila Jasanoff (third from left) visited the LMSAI New Delhi Office for an in-person brainstorming session with other key Science and Technology Studies (STS) academics in India, where they explored strengthening STS in India and future collaborations with Harvard.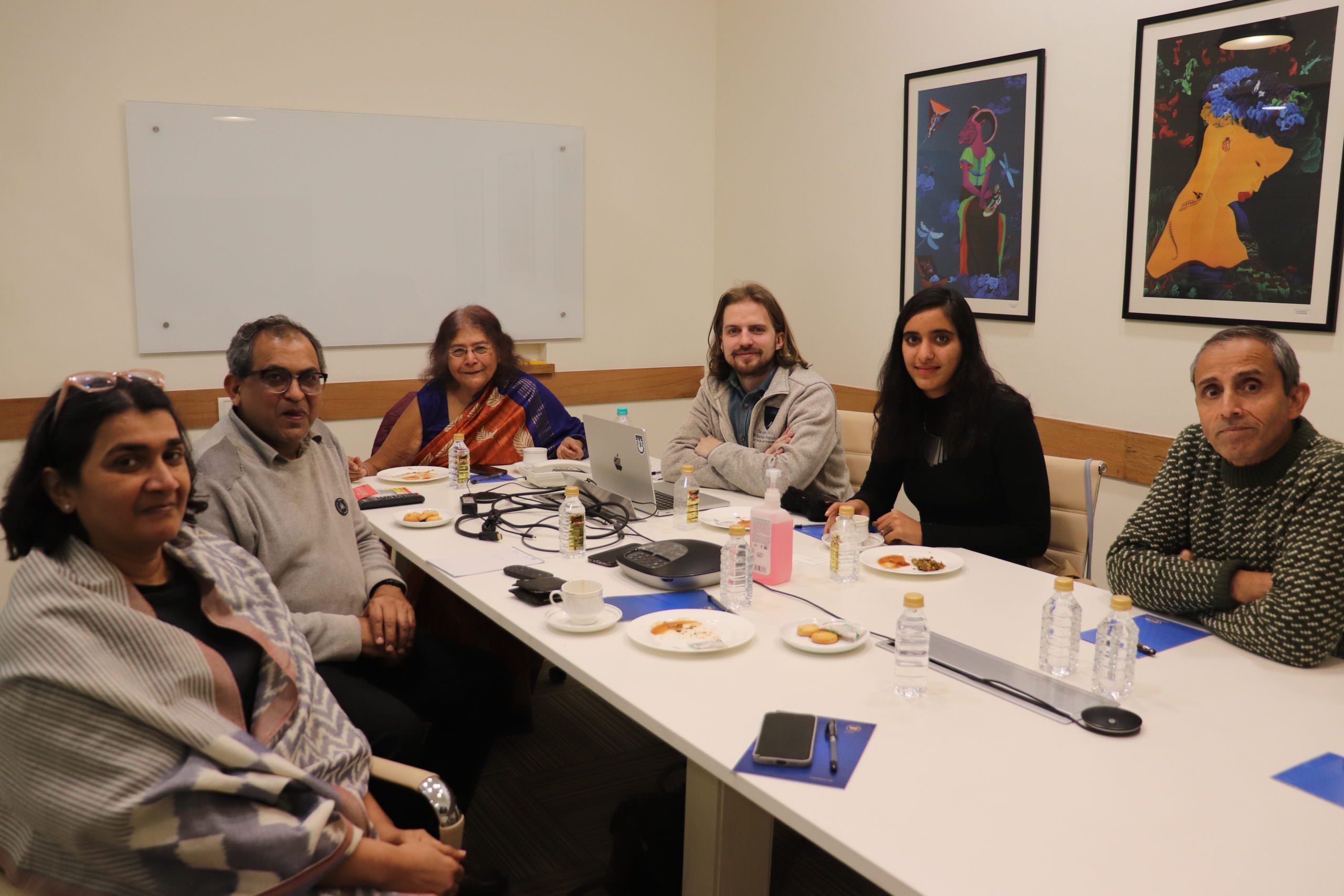 Jinah Kim


George P. Bickford Professor of Indian and South Asian Art, Harvard University
Prof. Jinah Kim met with various Indian museums, including the National Museum, New Delhi, to discuss access to South Asian collections and future collaborations. In the first photo below, Prof. Kim (left) is pictured with Lily Pandeya, Director General of the National Museum, New Delhi (right). She met with Pandeya's team (second photo) and also visited the LMSAI New Delhi Office (third image).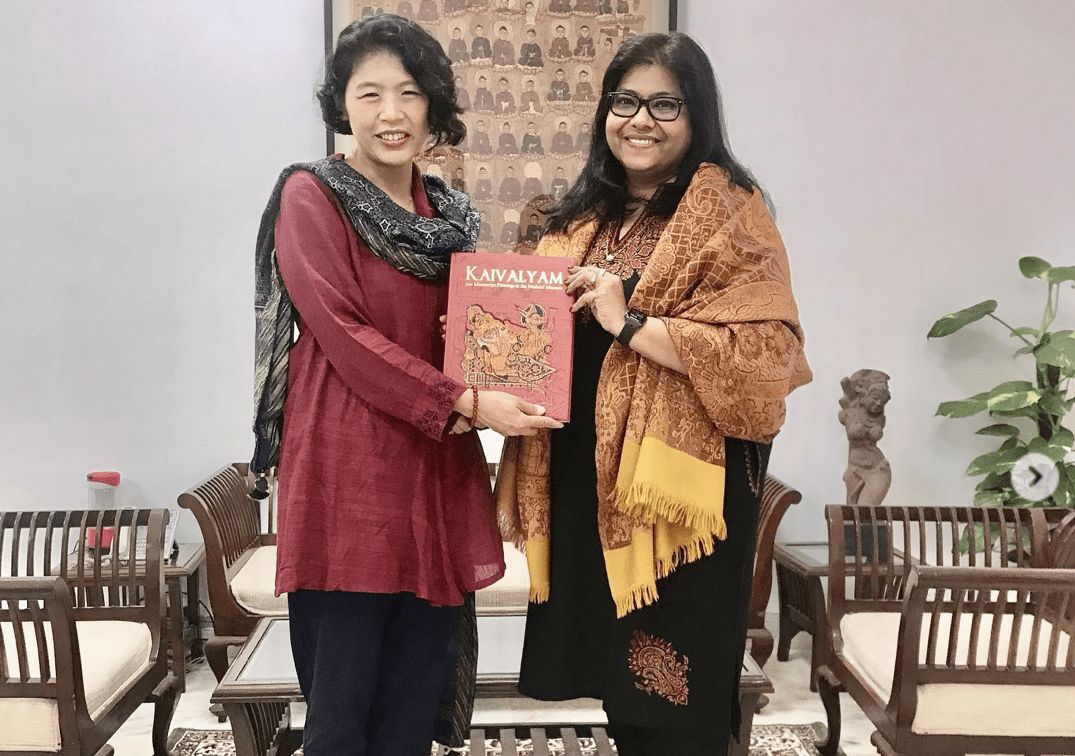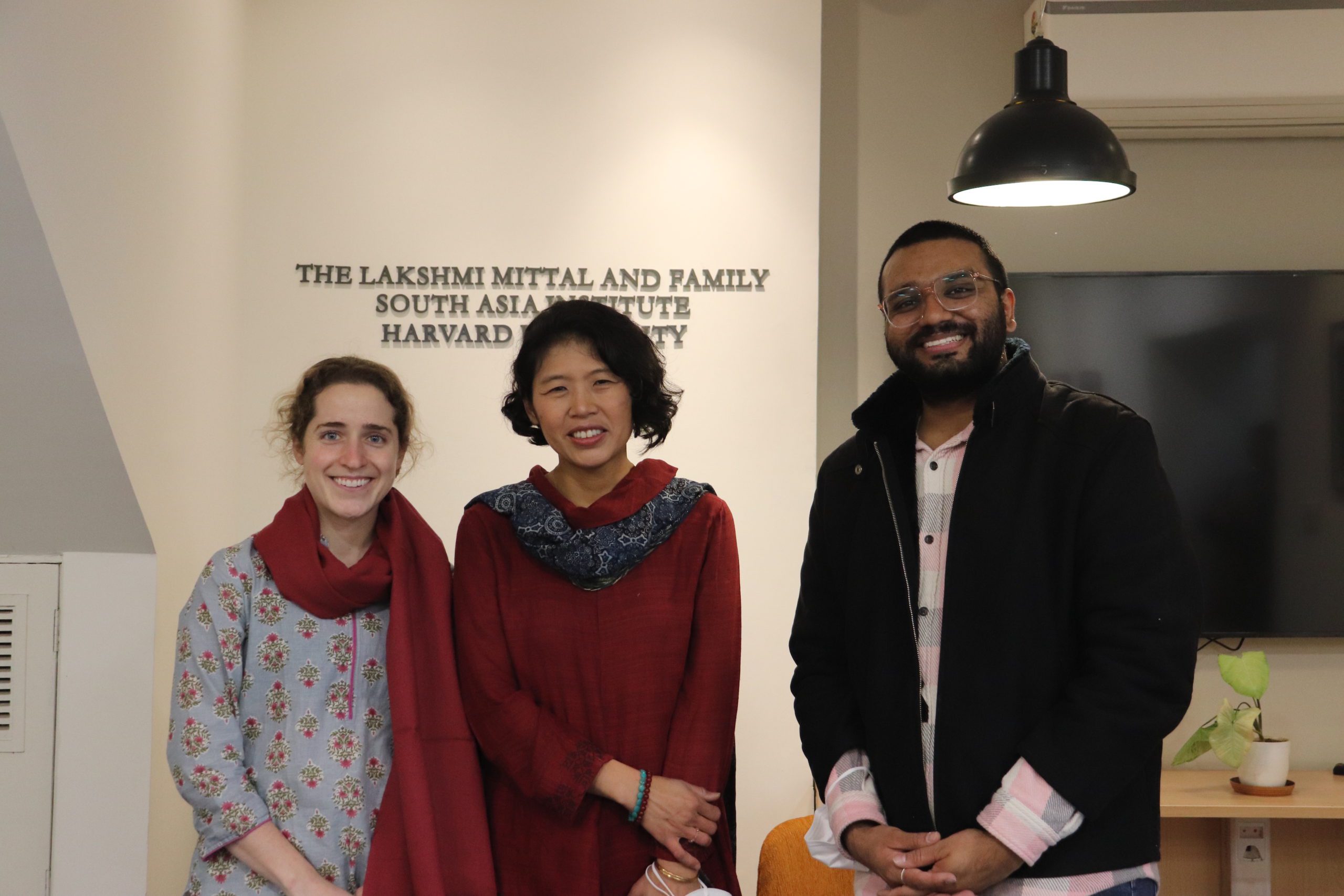 Satchit Balsari


Assistant Professor in Emergency Medicine at Harvard Medical School and Beth Israel Deaconess Medical Center
Prof. Balsari co-chaired the Third Digital Health Innovation Workshop, hosted by the India Digital Health Network at the Lakshmi Mittal South Asia Institute, in collaboration with St. John's Research Institute, Dell Technologies and Social Alpha's Community Science Alliance. The workshop examined best practices in digital health implementation and explored approaches to address technical, regulatory, and ethical barriers to responsible adoption and scale. The workshop was attended by India's leading startups, grassroots health care organizations, community health workers and public health officials from Karnataka, Andhra Pradesh, Maharashtra and the Central government, including the CEO and Additional CEO of the National Health Authority. Workshop deliverables include a multi-stakeholder "Needs Finding Report," which will be publicly shared in early 2023.
Images, top to bottom: Harvard Prof. Satchit Balsari presents at the workshop; Ram Sewak Sharma, CEO of the National Health Authority, lays out his vision for the national digital health architecture; a day two panel facilitated by Maya Vishwakarma featured Drs. Mohan, Desai, Malik, and Asha Gausiya deliberating on the potential for emerging technologies to advance healthcare delivery in resource-constrained settings.