Our new Syed Babar Ali Fellow, Mariam Zia, joined us in Cambridge this spring, and has gotten right to work on translating the first volume of Shamsur Rahman Faruqi's multivolume study of the 46-volume Dastan-e Amir Hamza titled Sahiri, Shahi, Sahibqirani: Dastan-e Amir Hamza ka Mutalea (Sorcery, Magic, Kingship: A Study of The Adventures of Amir Hamza). We spoke with Mariam about her fellowship and impressions of Harvard.
Mittal Institute: Mariam, welcome! You are an Assistant Professor and Coordinator in the Department of Social Sciences at the Lahore School of Economics, Pakistan. What led you to want to journey to Harvard for the Babar Ali Fellowship?
Mariam Zia: Thank you! The Mittal Institute's Syed Babar Ali Fellowship is Pakistan-specific, while the Institute focuses on the entire region. This was a perfect combination for my study of the dastan genre – an oral storytelling tradition spanning across South Asia in its broadest sense, both geographically and linguistically. Also, I found the opportunity to work under the mentorship of Professor Ali Asani—who not only is very interested in oral art forms of the Muslim world but is Professor of Indo-Muslim and Islamic Religion and Cultures—very compelling. This ties in very well with my focus on the dastan and my interest in the religious/a-religious aspects of the genre.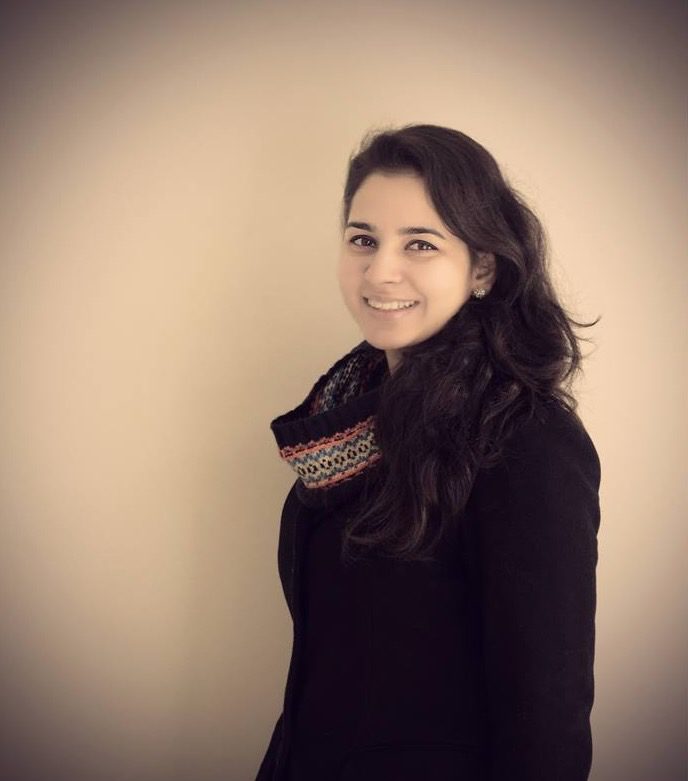 Mariam Zia, Syed Babar Ali Fellow at LMSAI.
Mittal Institute: If you had to describe your research focus, how would you summarize it? 
Mariam Zia: Broadly speaking, I work on storytelling in the dastan genre, the concept of the uncanny, and the use and value of religion within Indo-Persian storytelling traditions. As a researcher, you really have to let your materials guide your focus. It is uncanny how you can stumble upon various pieces of the puzzle in places you weren't even looking in the first place! This is especially true about traditions and genres that have been historically marginalized. This includes everything related to Dastan-e Amir Hamza, especially with regard to the one-volume English translation by Musharraf Ali Farooqi, the Hamzanama miniature paintings (of which Harvard has a great collection thanks to Professor Cary Welch), and various writings in Urdu about the dastan as a genre.  
Mittal Institute: Can you talk about the motivations behind translating the work of Shamsur Rahman Faruqi? Can you walk us through the process of translating this book? 
Mariam Zia: When I started working on my Ph.D, I quickly realized that if the project is to see the light of day, I'll have to get out of my comfort zone and start reading and translating from critical commentaries in Urdu. The fourth volume of Shamsur Rahman Faruqi's five-volume study had just been published at the time. He was the only one who had seriously studied the dastan as an important genre, and I had to develop a conversation around his work for my thesis. A full-length translation was not on the horizon then, but as I continued my research, I knew that until bilingual scholars begin translating the available materials from Urdu into English, research and understanding will remain limited and we'll not be able to put the dastan genre on the map in the English language. This is my attempt at giving researchers in the Anglophone world a place to start their journey into the world of the dastan as a genre! However, translation is invariably also a process of interpretation, which demands an honesty to the source-text, and I am just trying to focus on that right now.
This is my attempt at giving researchers in the Anglophone world a place to start their journey into the world of the dastan as a genre.
Mittal Institute: Prior to earning your Ph.D, you had a bit of career pivot: you used to be an assignment editor for Pakistan's first English-language news channel, DawnNews. What was your role as a journalist like? What lessons did you glean for your career in academia, and why did you make the transition?
Mariam Zia: Interesting question! Well, I never really left academia. While working full-time for the television channel, I was also teaching Literary Theory and Research Methods modules to M.Phil students at the University of Punjab and at Kinnaird College for Women in Lahore. However, I loved working for the television, and I still sometimes dream of going back and using the medium to tell stories that matter. I believe that it is only through unfettered storytelling that we can change the world; this is true of both fictional and non-fictional settings. Really what altered me was the fact that during my years in television, I saw some harrowing suicide bombings, the "war on terror" was in full swing, and there was the largest ever IDP (internally displaced persons) crisis. When live images of these terror events would come in, we would have a hard time ensuring we remained sensitive to the varied audience watching the images on their screens but looking through the uncut versions of these videos has had a lasting impact on me and my thoughts about terror, religion, war, and suicide. Sometimes, I had to do live coverage of such events from the studio, and it was hard to talk about such gruesome attacks—sometimes in places that I frequently visited—and still maintain composure and a sense of editorial judgment while talking about such sensitive issues. On a lighter note, that is where I first learnt how to translate and use the Urdu keyboard! This skill has come in handy in my translation work.   
Mittal Institute: Is this your first time in Cambridge? What has been the best part of your experience thus far?
Mariam Zia: Yes! This is my first time in Cambridge. Beyond the intellectually stimulating environment that's a given when you're in the area, I love the fact that I am so close to the Harvard Museums, and I absolutely love watching the squirrels! In another lifetime, I might have been a wildlife photographer! Also, as I'm here with my four-year old daughter, Zara, I'm discovering the pleasure of snowflakes and the cold wind in your face all over again.
Mittal Institute: What are your plans post-Harvard?
Mariam Zia: Besides this translation I am working on while at Harvard, I am also working on my monograph based on my Ph.D thesis, titled, "Religious Orientations, Storytelling, and the Uncanny: A Reading of The Adventures of Amir Hamza." That's going to continue till the end of this year. I am also becoming increasingly interested in the Hamzanama paintings that are a visual representation of this fantastical world, so let's see where that takes me! Besides, sometime next year, I hope to begin my translation of Dastan-e Amir Hamza for children.
Harvard, Through Mariam's Eyes
This is Mariam's first time to Harvard, and we asked her to capture the experience in photographic form. She sent these images of her first week on campus, showcasing the beauty of Cambridge.