Leren Gao, a Master's of Theological Studies candidate at Harvard Divinity School, spent her summer learning Sanskrit in Kathmandu, Nepal. With her goal of eventually pursuing a Ph.D. in the field of Tibetan Buddhist Studies, Sanskrit is a valuable language to learn for Leren. She shared her experience below.
"My goal this summer was to learn Sanskrit in Nepal. I set out to not only learn the language, but also connect with people in the Tibetan Buddhist community. Both the language and the culture are important to my work in Buddhist Studies. I started studying Buddhism as an undergraduate student at Swarthmore College. I have been focusing on women, the body, death and dying in Tibetan Buddhism ever since coming to HDS.
I spent my summer in Boudhanath, a hub for Buddhist pilgrimage, monasteries, and scholarship. So I felt incredibly grateful and privileged to return here after my first visit in 2019 and was able to stay for a longer period of time. I was able to connect with religious teachers, monastics, and scholars while being there and was able to ask questions about my research and listen to their insights.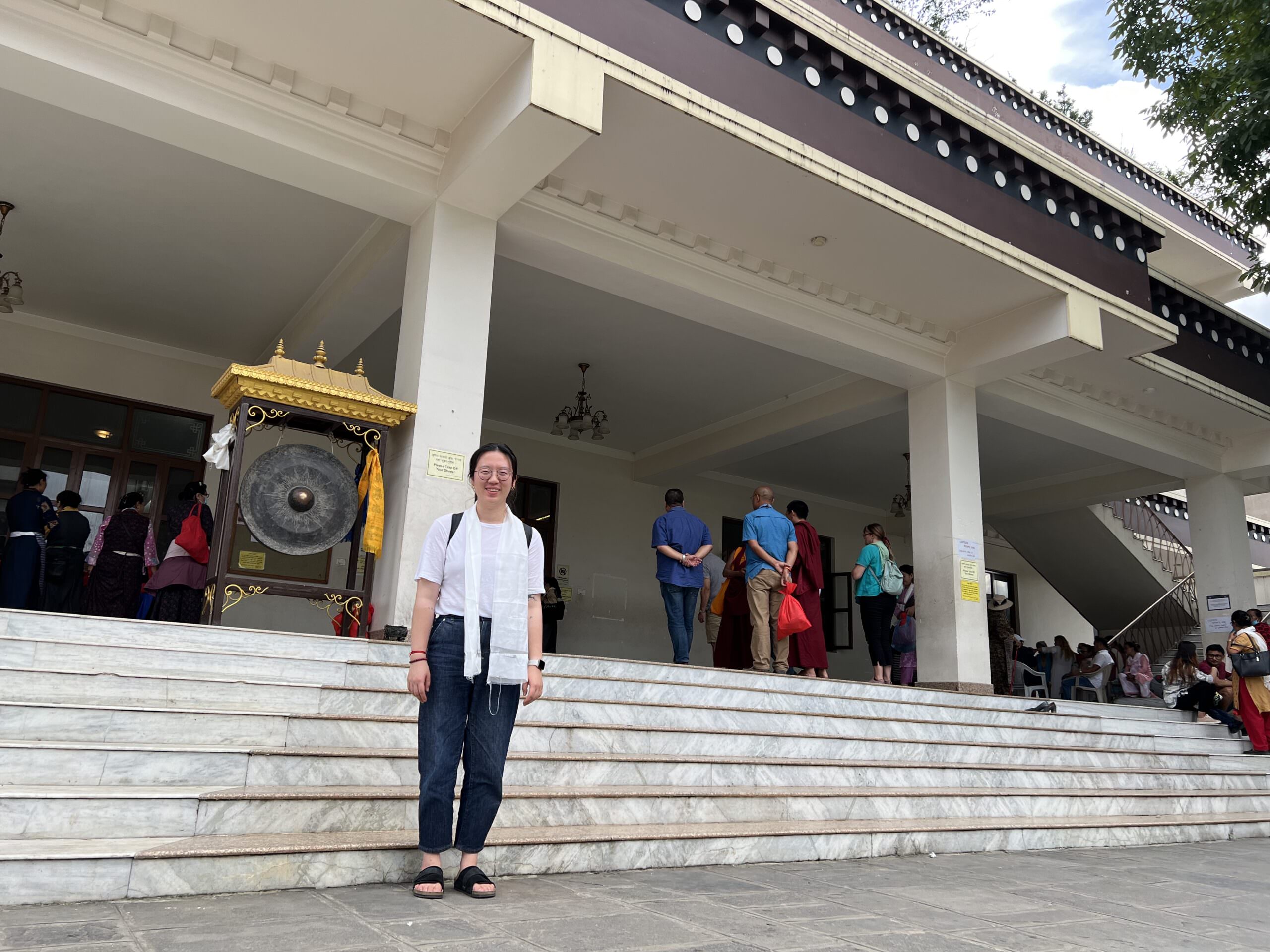 After a teaching on Gurupurnima, at Rangjung Yeshe Institute where Leren took Sanskrit.
I would study during the mornings and afternoons if I didn't have any appointments and meetings, and take my classes during the evenings. If I had free time, I would go visit monasteries and historical sites around the valley, even outside of the valley sometimes. Depending on whom I had met recently, sometimes I would also go to meet with religious teachers for interviews. On the Sanskrit learning side, I was able to complete two months of classes and attained a basic introductory knowledge of the language.
Apart from my language work and classes, I was able to trek the Annapurna Circuit. I trekked with an HDS alumna, Emily Ostler '22. We spent ten days in the Himalayan ranges in Manang and Mustang districts. It was the rainy season, but we were lucky that it did not rain too heavily during our trek. There are many Buddhist sites along the way. We got to see the meditation cave of Tibet's most beloved yogi, Milarepa, the secret cave of Padmasambhava, a 600-year-old Sakya monastery in Kagbeni, and Muktinath temple where Buddhists and Hindus worshipped alongside each other—just to name a few.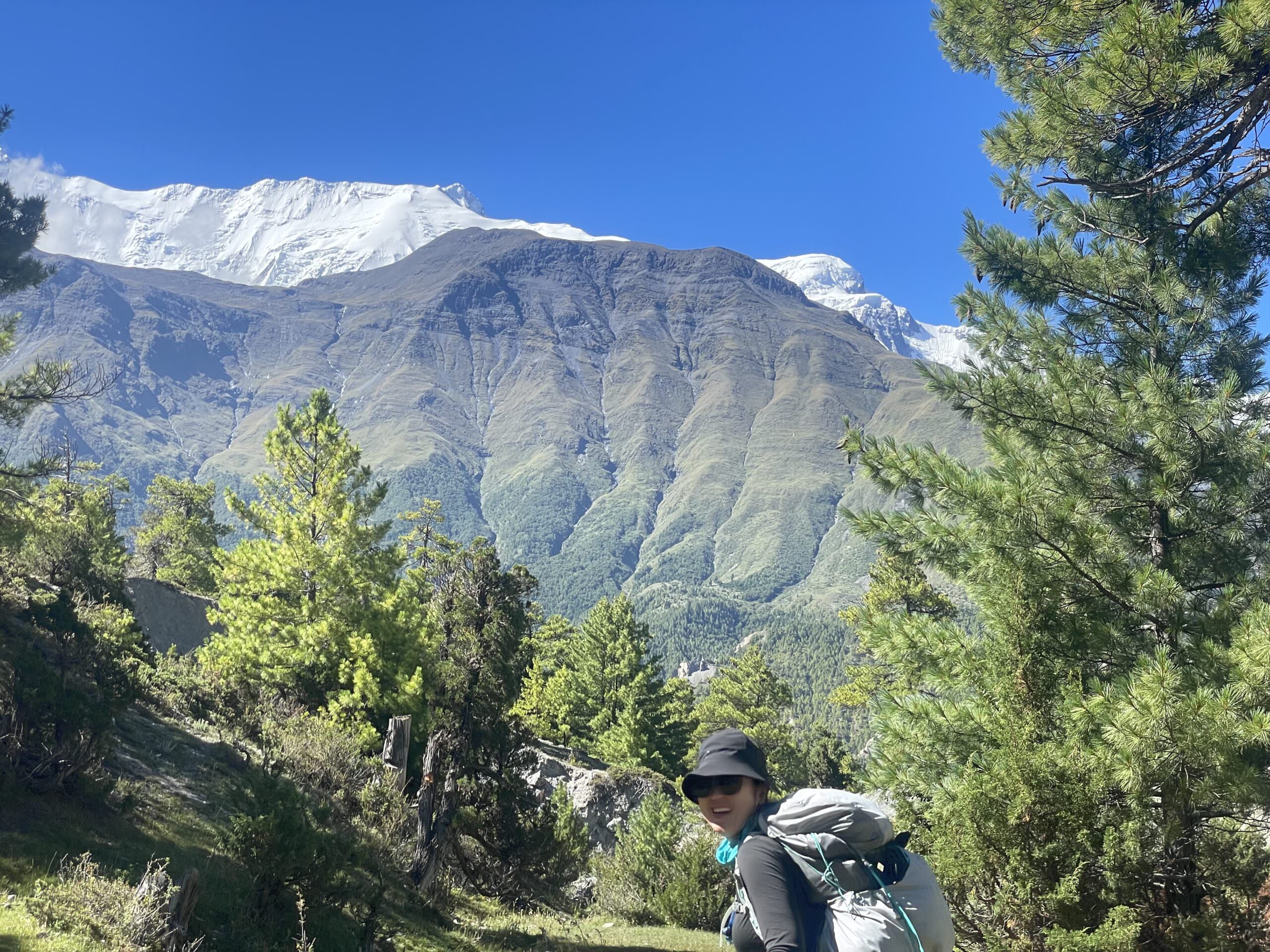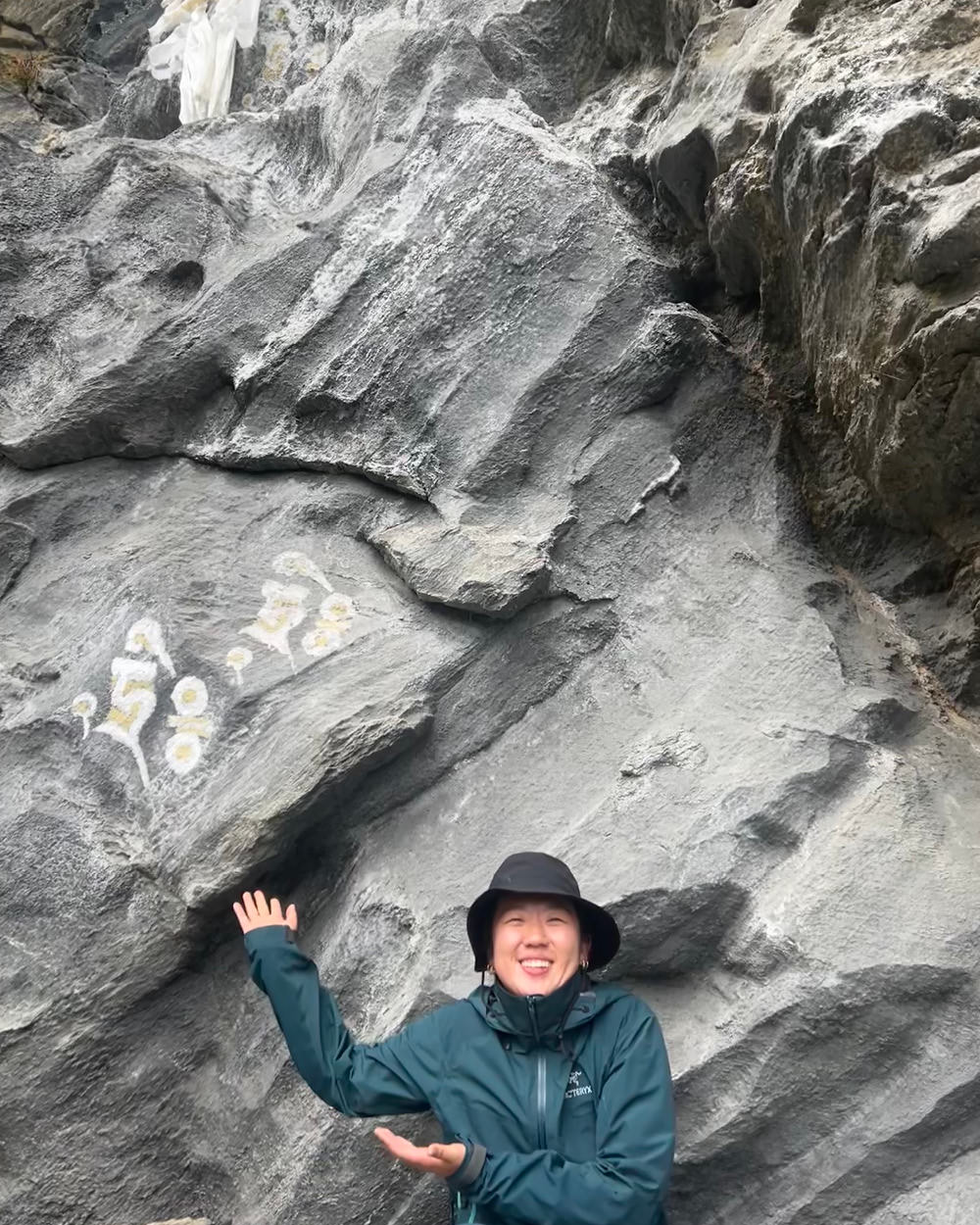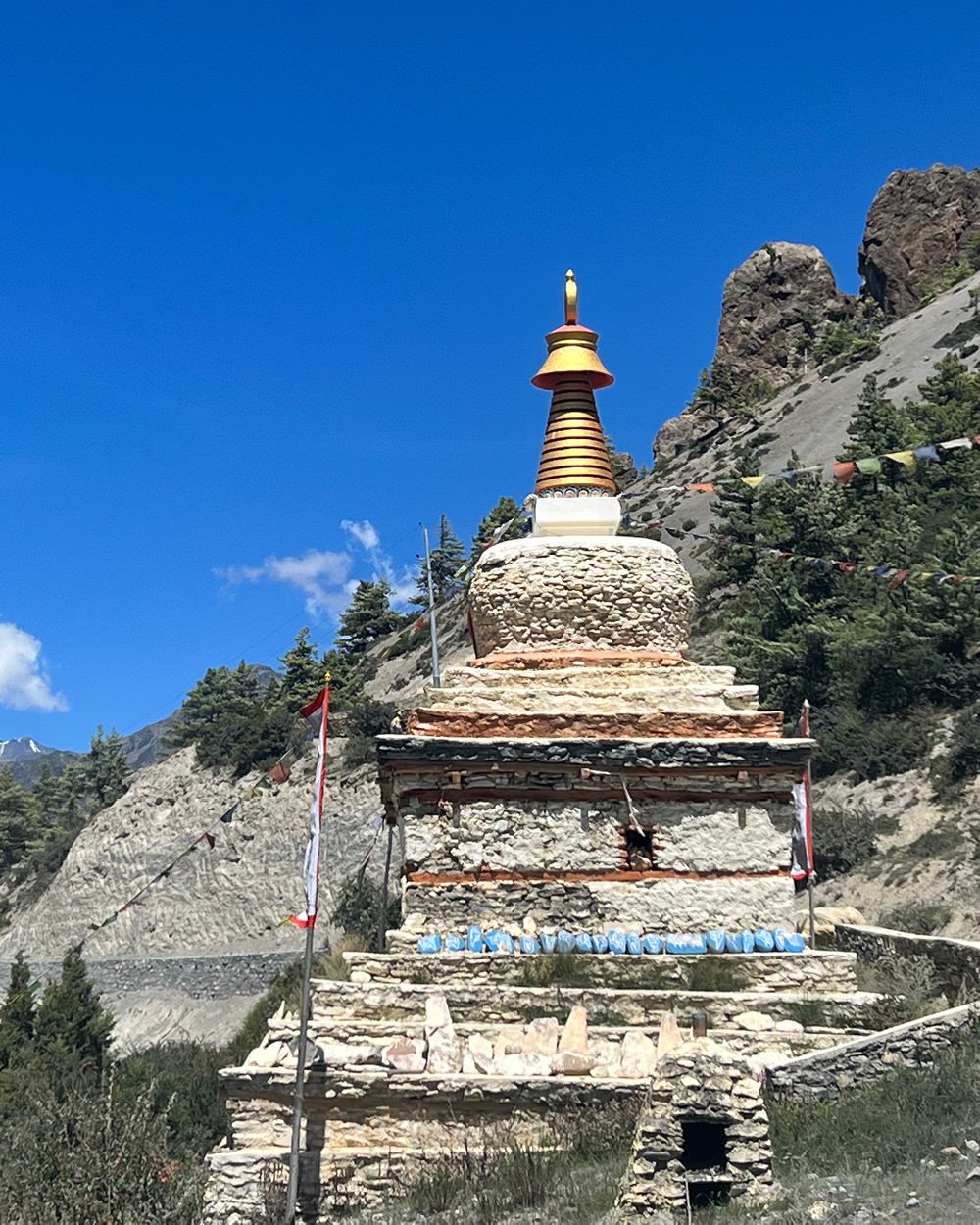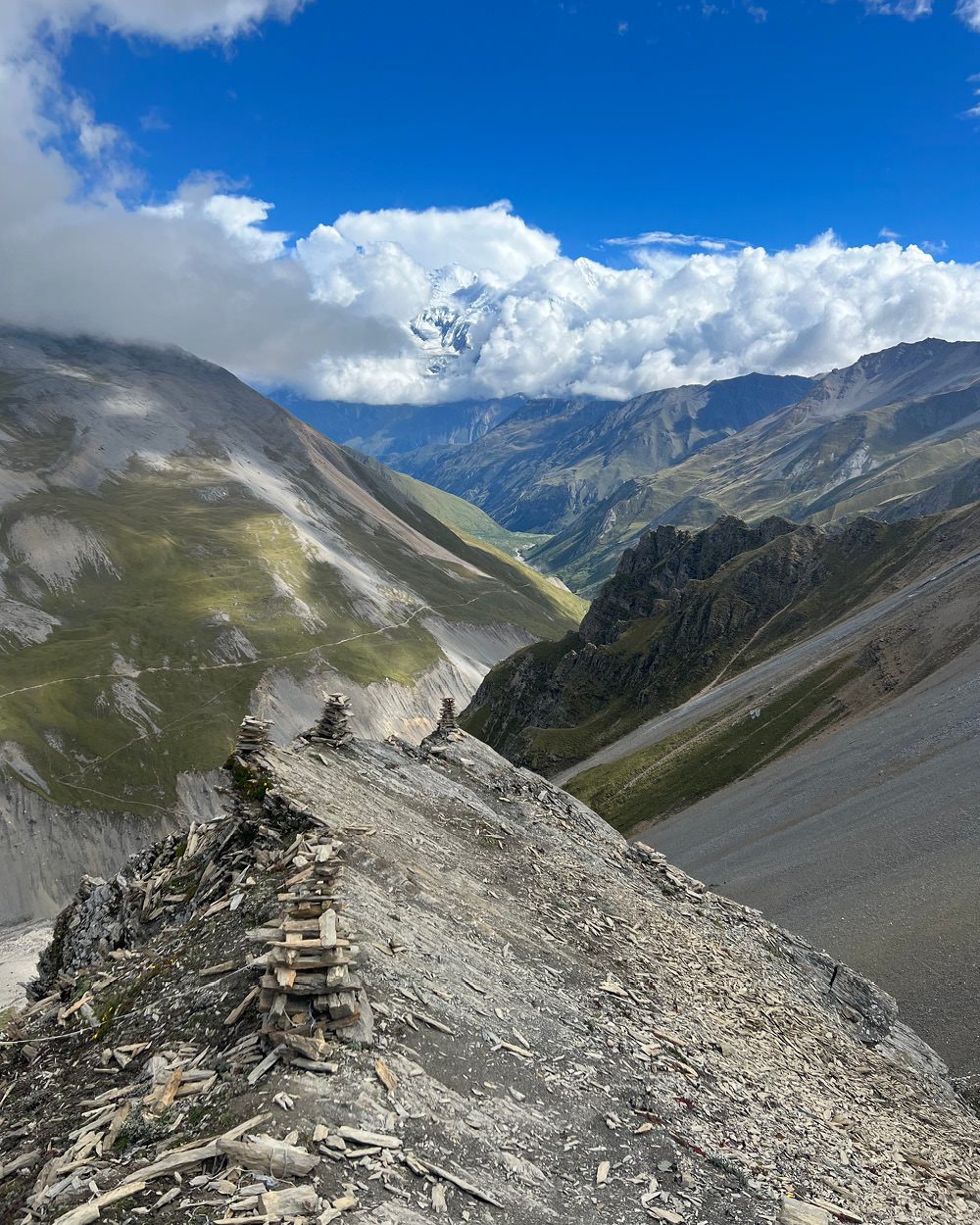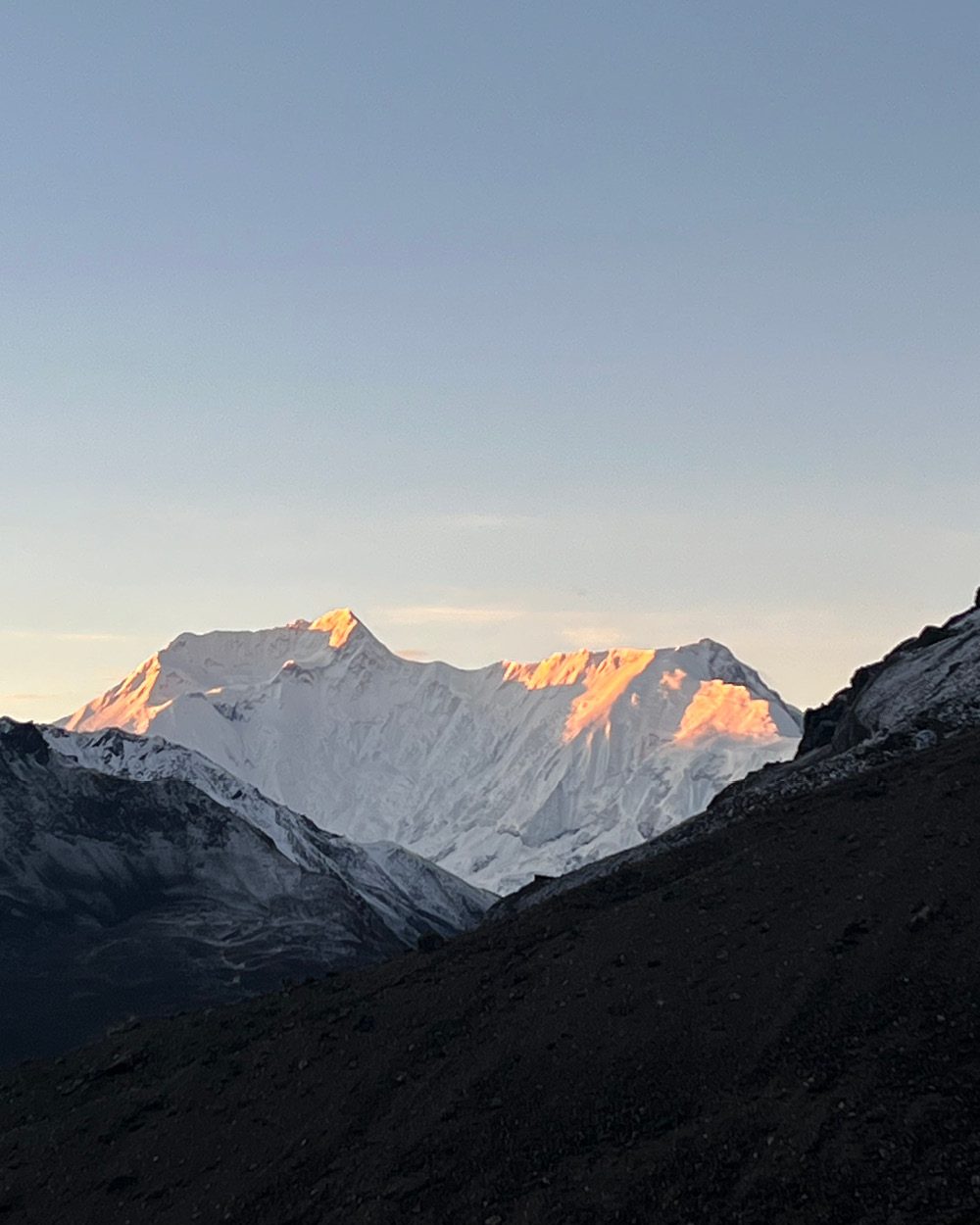 Another memorable part of my summer was simply the regular days spent in Boudhanath, going around the stupa, sitting in cafes while studying Sanskrit, and meeting people who often shared my interests. Living the daily life there was relaxing, but it also brought me closer to what I study. What I've read in school manifested themselves in the day-to-day mundane life: Tibetan grandmas and grandpas circumambulating the stupa with their mala beads, the explosive sounds of dungchen horns and drums coming from the monasteries every single day, the influx of pilgrims during Buddhist holidays.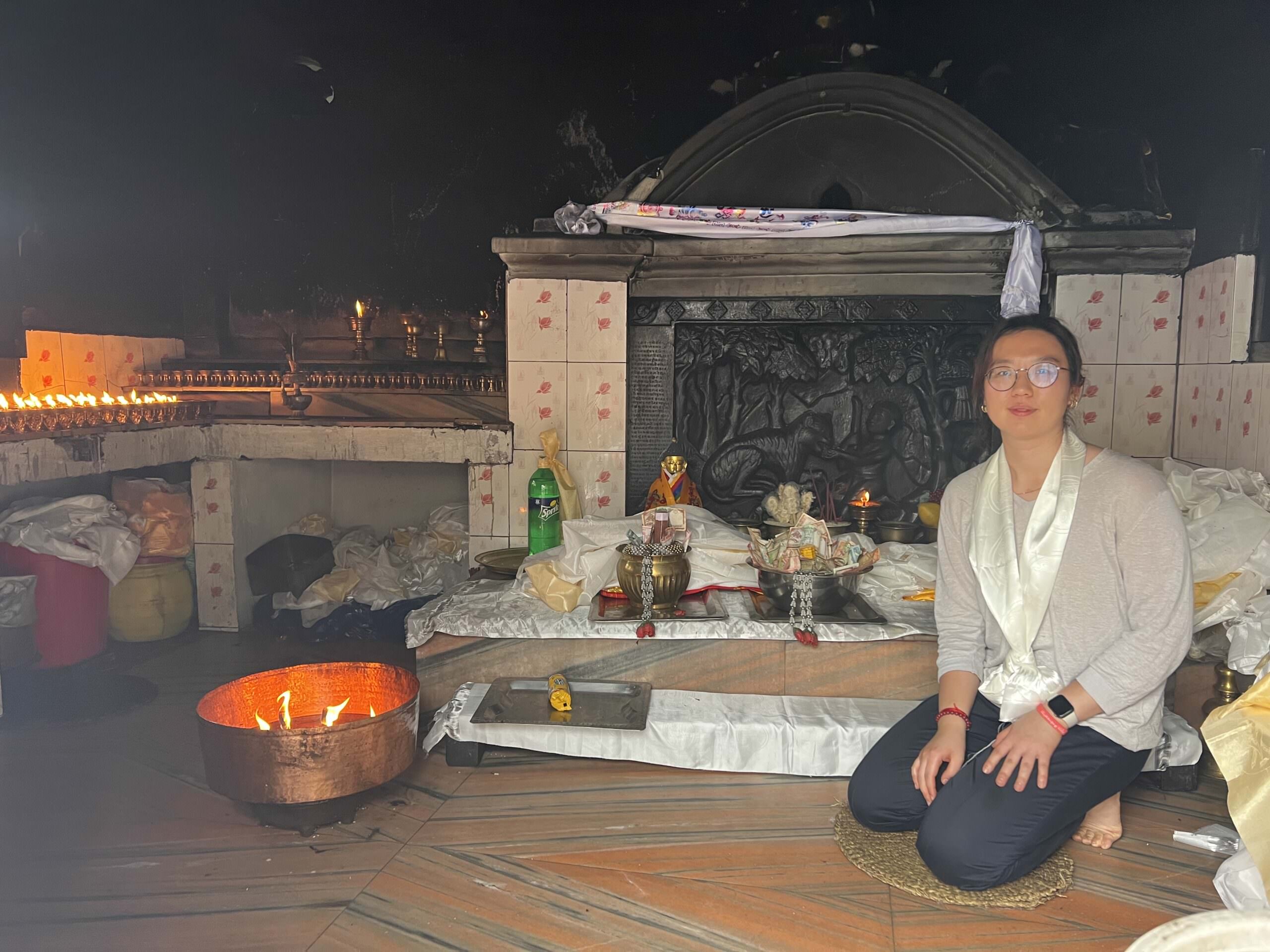 At Namo Buddha, outside of Kathmandu.
Living in Boudha made me feel more grounded in my academic interests. Learning Sanskrit there gave me a foundational knowledge of the language, and my experience of living there gave me the structure and a network of connections in Kathmandu, all of which will be invaluable If I were to return to Kathmandu in the future for fieldwork or further language study.
This article is the second in a new series on South Asian languages at Harvard. Follow this series #SouthAsia@Harvard on Mittal's Instagram and Twitter accounts.