Summer is on the horizon and that means it's a great time to catch up on a book (or two or three!). We spoke with some of the Mittal Institute's Graduate Student Associates to see what's on their reading list and to hear more about their favorite reads. We would love your recommendations, too! Head to Twitter or Instagram and tag @MittalInstitute with the hashtag #MittalReads to submit your picks. 
Vaishnavi Patil, Mittal Institute Graduate Student Associate
Ph.D candidate at Harvard University in the History of Art and Architecture Department working on South and Southeast Asia

Thrity Umrigar, Honor (2022)
A novel about two women trying to navigate how to be true to their homelands and themselves at the same time. I was captured by the tenderness and evocativeness with which Thrity Umigar uncovers the dichotomies operative in South Asia – urban vs. rural, Hindu vs. Muslim, and male vs. female. This story will stay with me for a long time!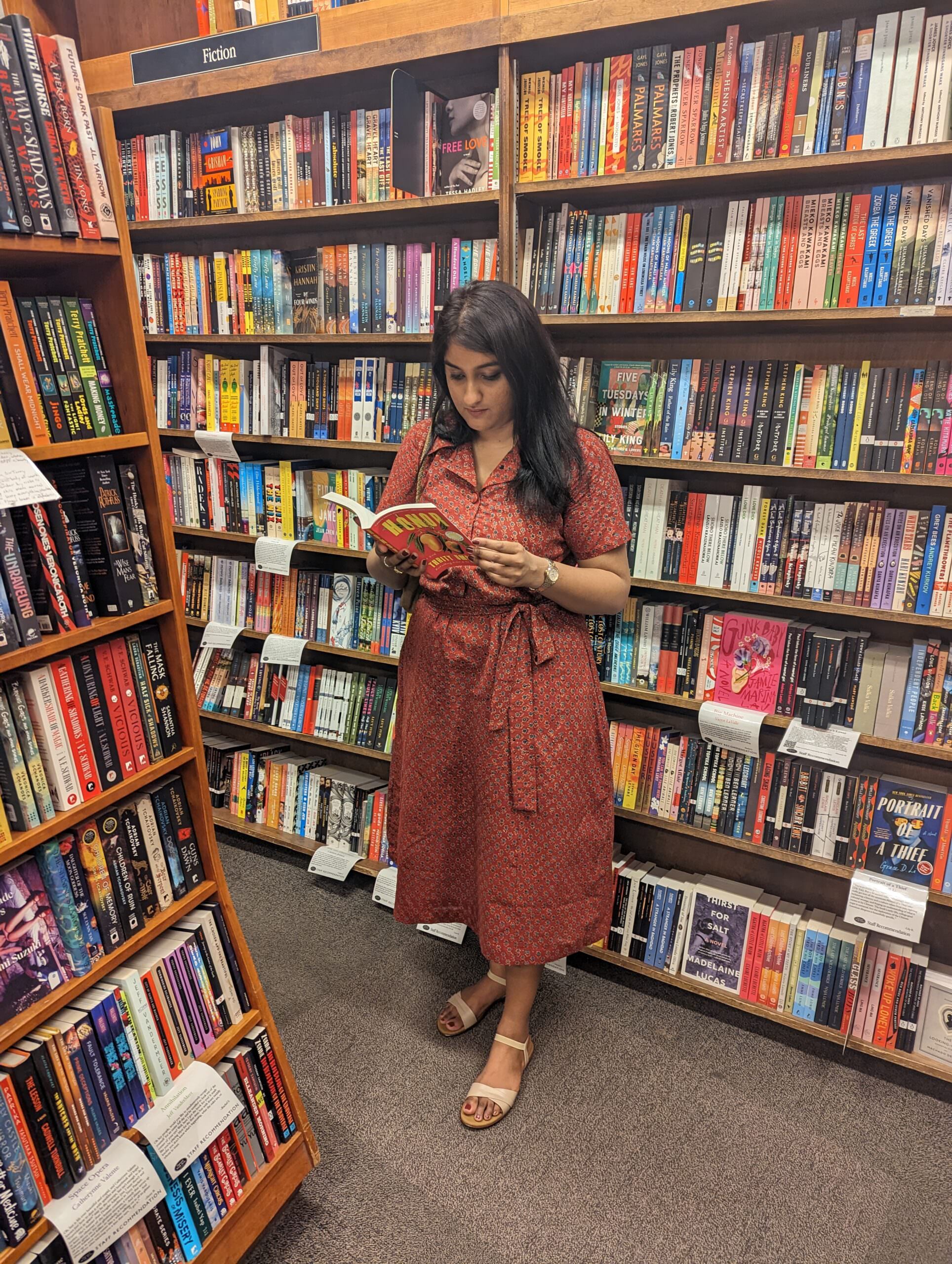 Tsering Yangzom Lama, We Measure the Earth with Our Bodies (2022)
I couldn't put this book down —the novel takes us on a Tibetan family's journey through exile and touches upon themes of displacement, ancestry, and history. Tsering Yangzom Lama has carefully assembled a family saga that spans decades, continents, and lifetimes yet feels intimately personal and profoundly thought-provoking.
Zena Hitz, Lost in Thought: The Hidden Pleasures of an Intellectual Life (2020)
A list of book recommendations would be incomplete without one that urges the reader to yearn for an intellectual life! Drawing on philosophy and the author's own experiences, Lost in Thought is a passionate and timely reminder that a rich life is a life rich in thought.
Tyler

M. Richard, Mittal Institute Graduate Student Associate
Ph.D Candidate at Harvard University in South Asian Studies and Comparative Literature
David Shulman, Spring, Heat, Rains: A South Indian Diary (2009)
I first encountered the work of David Shulman my sophomore year at Harvard in Professor Parimal Patil's "Love in a Dead Language." Since then, I've spent a decade reading and relishing Shulman's sensitive studies and translations of South Indian literature. More Than Real remains a scholastic lodestar, and I've rewatched "The Inner Life of Dust" on YouTube more times than I'd care to admit.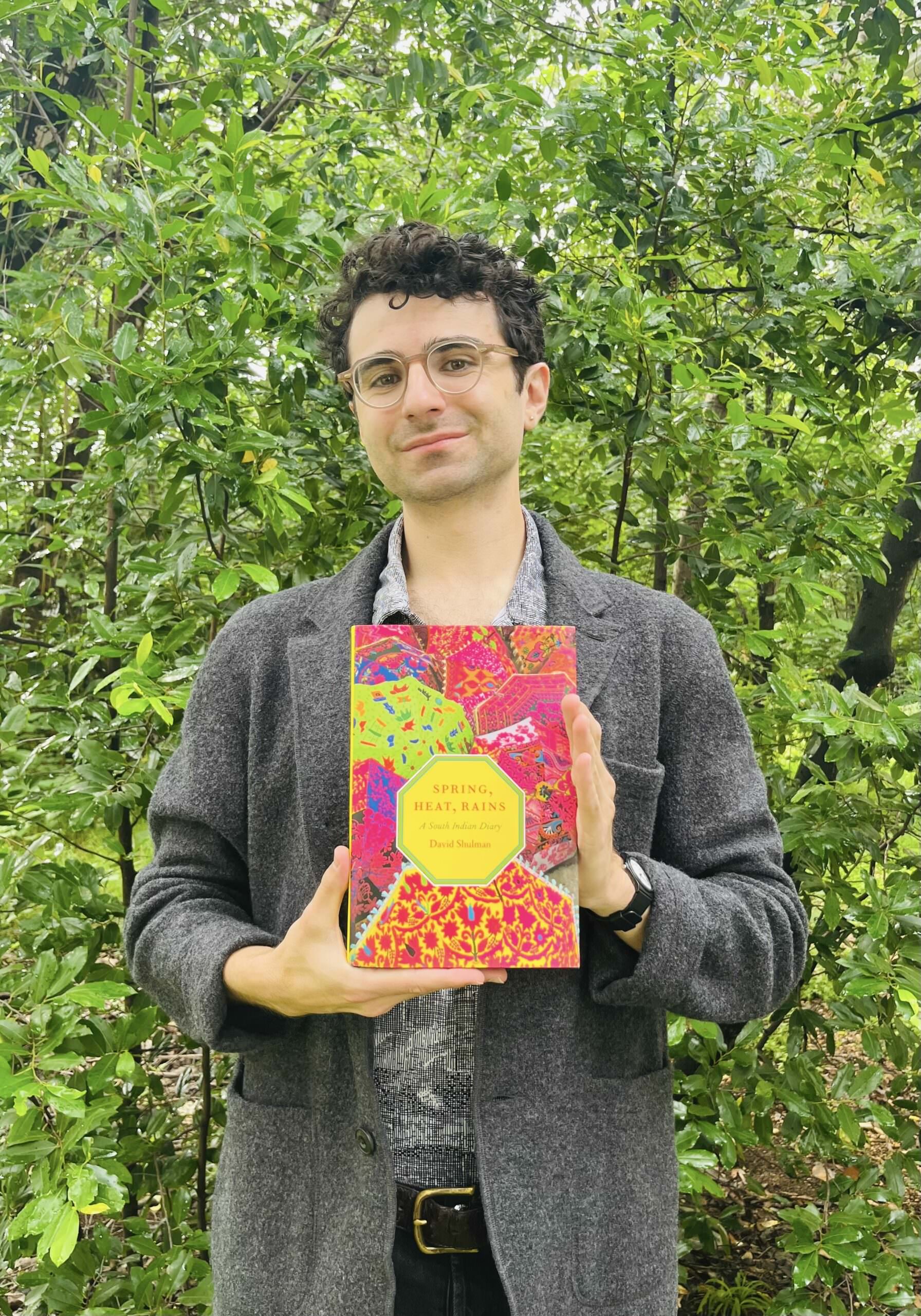 Spring, Heat, Rains is a curious outlier in Shulman's corpus. Comprised of diary entries, the book chronicles his experiences living in Andhra Pradesh for seven months during 2006. The book is divided into three sections—vasanta, grīṣma, varṣā—which correspond to the three seasons that Shulman witnesses during his stay. Proceeding with a spirit that "sometimes a raw thought is more alive than a polished one," each day's entry teems with both planned and impromptu activity—daily lessons in Old Telugu literature, mesmerizing Carnatic concerts, tense standoffs with local bureaucrats, and not one but two vertiginous trips to Tirupati. Drifting in and out of view are a dizzying cast of characters, including well-known scholars of South Asia like Charles Malamoud and Velcheru Narayana Rao, as well as members of the Telugu intelligentsia, like M.C. Kanakaiah and T. Patanjali Sastry. Amidst a maelstrom of spontaneous visits and thwarted plans, Shulman has his routines, too, like Ratnam's reliable morning visit—"each day a few minutes earlier"—to deliver fresh buffalo milk and exchange a few words in a delightfully "standard" Telugu.
One could read the subtitle to Spring, Heat, Rains in two different ways. Shulman's book is a diary produced both in South India as well as in a South Indian mode. Emerging from the physical experience of living in South India, this mode operates according to what one might call a "phenomenology of viscosity." Time in Andhra is alchemically tangible. It oozes, contorts, contracts, and distends. Like the Ocean of Milk of the purāṇas, time also curdles; occasionally, wonders float to the surface. This viscosity spills into virtually all dimensions of lived experience. The air thickens with Rajahmudry's cacophanous (or musical?) street clamor and summer's mind-numbing, world-halting heat. Experience thickens with the sweetness of laḍḍu-prasādam and the smell of imminent rain. Language thickens with the distinct cadences of Hindi, Sanskrit, Tamil, and most importantly, Telugu. Indeed, Shulman's diary accrues a far-reaching, idiosyncratic canon filled with serendipitous equivalences. Alongside poems freshly inked by friends—a Telugu ghazal sung at a house party (see Page 101) still sends shivers down my spine—come verses from works of Classical Indian literature. Two stories in particular—viz. Allasani Peddana's Story of Manu (since translated by Shulman for the Murty Classical Library of India) and the medieval retellings of the Story of Nala by Śrīharṣa, Śrīnātha, and Ativīrarāmapāṇṭiyaṉ—weave their way thoughout Shulman's diary, occasioning lengthier reflections on imagination, memory, and longing. They also provide Shulman with a mythic framework for processing his ongoing relationship to Andhra. "How can I leave?" he wonders towards the end of his stay, "Andhra and me, two illusions embracing?"
Not only did Spring, Heat, Rains awaken within me an incipient desire to learn Telugu so that I, too, might read Telugu literature in Telugu country, but it reminded me of the lasting truth behind the Tamil proverb kaṟṟatu kaiyaḷavu, kallātatu ulakaḷavu. "What I've learned fills a hand, but what I haven't fills a world." Whether you're keen on premodern texts or post-colonial theory, Shulman's South India—thickened with intellection, allusion, and abounding heart—is a world well worth visiting.
Ronak Jain, Mittal Institute Graduate Student Associate
Ph.D candidate at Harvard University in Economics
Khaled Hossein, The Kite Runner (2003)
I highly recommend The Kite Runner by Khaled Hosseini to all. This powerful and emotionally gripping novel takes readers on a journey through friendship, redemption, and the complexities of personal identity. Set against the backdrop of Afghanistan's turbulent history, the story follows Amir, a young boy from Kabul, and his closest friend Hassan. Through their shared love for kite flying, their lives become intertwined in unexpected ways. As they navigate through the ravages of war and the aftermath of a life-altering incident, Hosseini's beautiful prose delves into themes of guilt, sacrifice, and redemption.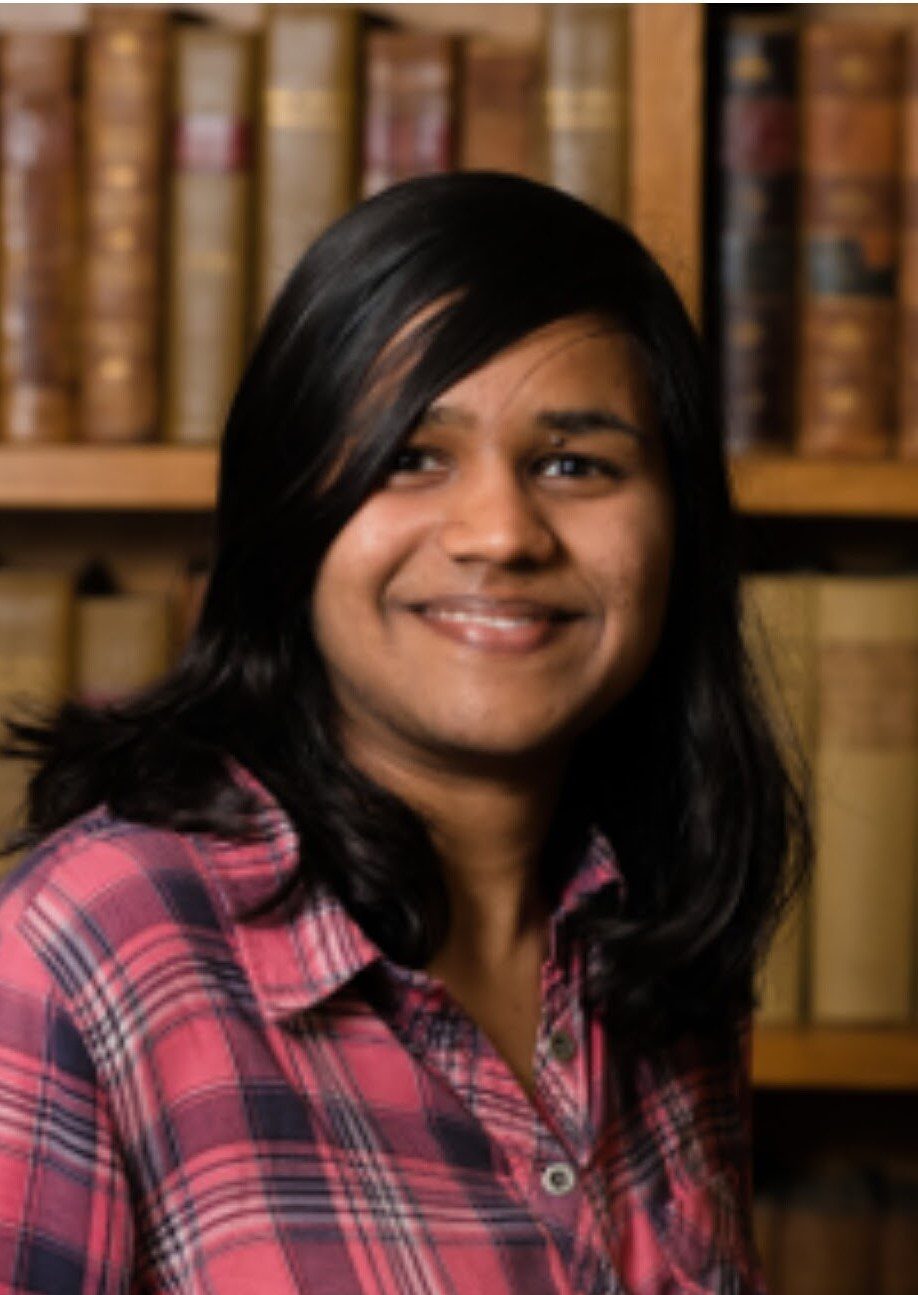 The Kite Runner is a hauntingly and touchingly beautiful tale that explores the resilience of the human spirit and leaves a lasting impact on anyone who reads it. I personally loved the simplicity of writing and the powerful way in which the author captures and conveys so many relatable emotions and feelings as an immigrant reflecting back on childhood memories and traditions. Kite running was also such a relatable memory, resonating personally with me, too, growing up in Mumbai, India (though admittedly I could never really master it!).
Nusrat Mim Jahan, Mittal Institute Graduate Student Associate
Doctor of Design candidate at the Harvard Graduate School of Design
Kate Crawford, Atlas of AI: Power, Politics, and the Planetary Costs of Artificial Intelligence (2021)
This is a timely and provocative book that exposes the hidden realities of AI. Crawford critically examines AI technology's hidden costs and consequences. The book excited me as it challenges the popular narratives that portray AI as a "neutral" and "efficient" tool for solving "problems." Instead, it develops arguments around how AI is built on extraction, exploitation, and domination of natural resources, human labor, and social data.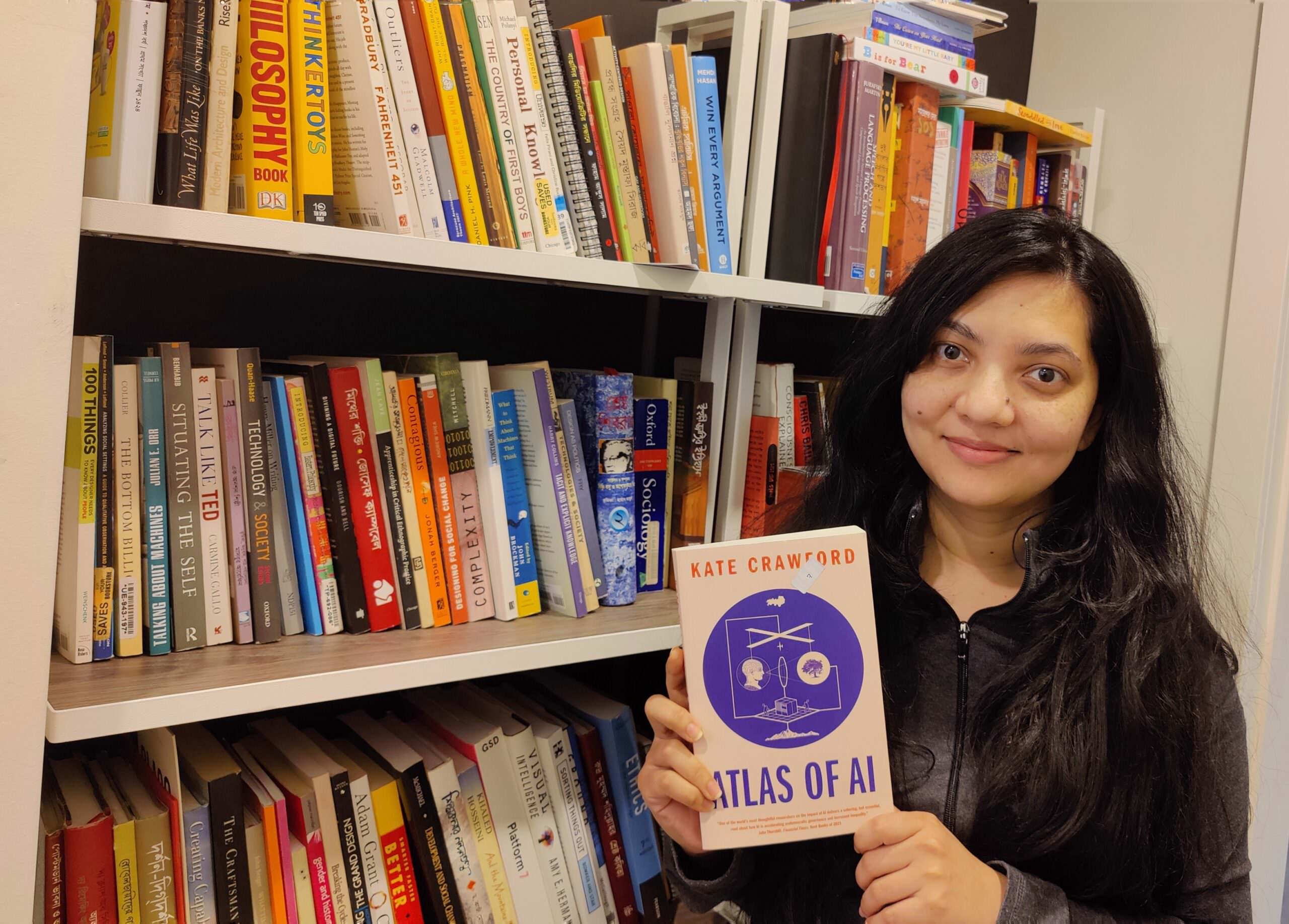 This book took me on a global journey: from the mines where rare earth minerals are extracted for computer manufacturing to the warehouses where AI systems monitor and control workers. The book demonstrates how AI consumes enormous amounts of energy and contributes to the environmental crisis. It also reveals how AI reinforces existing inequalities and injustices in societies and threatens human rights and democracy in different parts of the world.
Crawford argues that we need to rethink our understanding of AI and its impacts in our lives. She calls for a more holistic and ethical approach that considers political, economic, cultural, and social implications of AI development and deployment. She also urges her readers to resist the power of the tech giants that shape and control AI and to demand more accountability and transparency from them.
Let us know what you are reading this summer! Head to Twitter or Instagram and tag @MittalInstitute with the hashtag #MittalReads.