The Mittal Institute welcomed two new Visiting Artist Fellows, Cop Shiva and Garima Gupta, to campus for the start of their eight-week research fellowship at Harvard. The program allows mid-career visual artists from around South Asia to spend eight weeks on the Harvard campus. The VAF differs from a typical artist residency program in that it is research-centered, providing artists with the vast resources of Harvard's intellectual community to enhance their artistic practice.
Cop and Garima share more about their artistic motivations below. And save the date to join them at the Mittal Institute's Visiting Artist Fellows Art Exhibition on Tuesday, October 10, where they will share more of their work with our community.
Cop Shiva
On his artistic journey: I migrated from my village in Karnataka's rural district, to join the Indian Police Service in 2001. Moving to Bangalore city was challenging but it also allowed me to pursue a career in art and photography. In 2007, I began working as the coordinator of 1.Shantiroad contemporary art gallery. Since then, I have received grants from Swiss Arts Council Pro Helvetia and the Swedish Art Council, I have been the recipient of Sovereign Asian Art Public award 2023 and my work has been exhibited in galleries in India and Internationally. I am represented by Gallery Sumukha and Art Heritage Gallery.
On his artistic motivations: My photography focuses on documenting the complexity of rural and urban India. I practice portraiture and am fascinated with the idea of masquerade and the roles people play in the public and private space. My works include intimate portraits of urban migrants, people of alternative sexuality, street performers and others living in the hinterland of urban and rural conflict. I attempts to capture the diversity of humans who live on the edge and represent the spirit of our times
On his VAF experience: Being in Cambridge and on the Harvard campus offers a unique blend of rich history, intellectual vibrancy, and a myriad of opportunities for cross-disciplinary collaboration. I'm most excited about immersing myself in the esteemed academic environment, networking with diverse thinkers, accessing world-class resources, and experiencing the cultural tapestry of Cambridge itself.
On his programmatic goals: At Harvard, I aim to explore Robert Gardner's collections to deepen my understanding of rural and urban India through visual narratives. And to use the academic research to enrich my "Street as Studio" project and examine societal roles and masquerades. Collaborating with different departments will provide innovative avenues to enhance my work's impact.
Garima Gupta
On who she is as an artist: I am a researcher and artist based in New Delhi, India. I document micro-stories and events considered tenuous in ecological wars. In brining these flotsams of ecological wreckage, my work invites us to witness as this refuse transforms into molecules of loss, migration, wants, imaginations, obsessions, frivolity and attachment – beckoning a change with and within, for a radically robust future of our ecosphere. My fieldwork confides in drawing, film making and writing as a petition for fringe narratives and failing archives – speculating, fabulating – that which is not uttered and seldom imagined.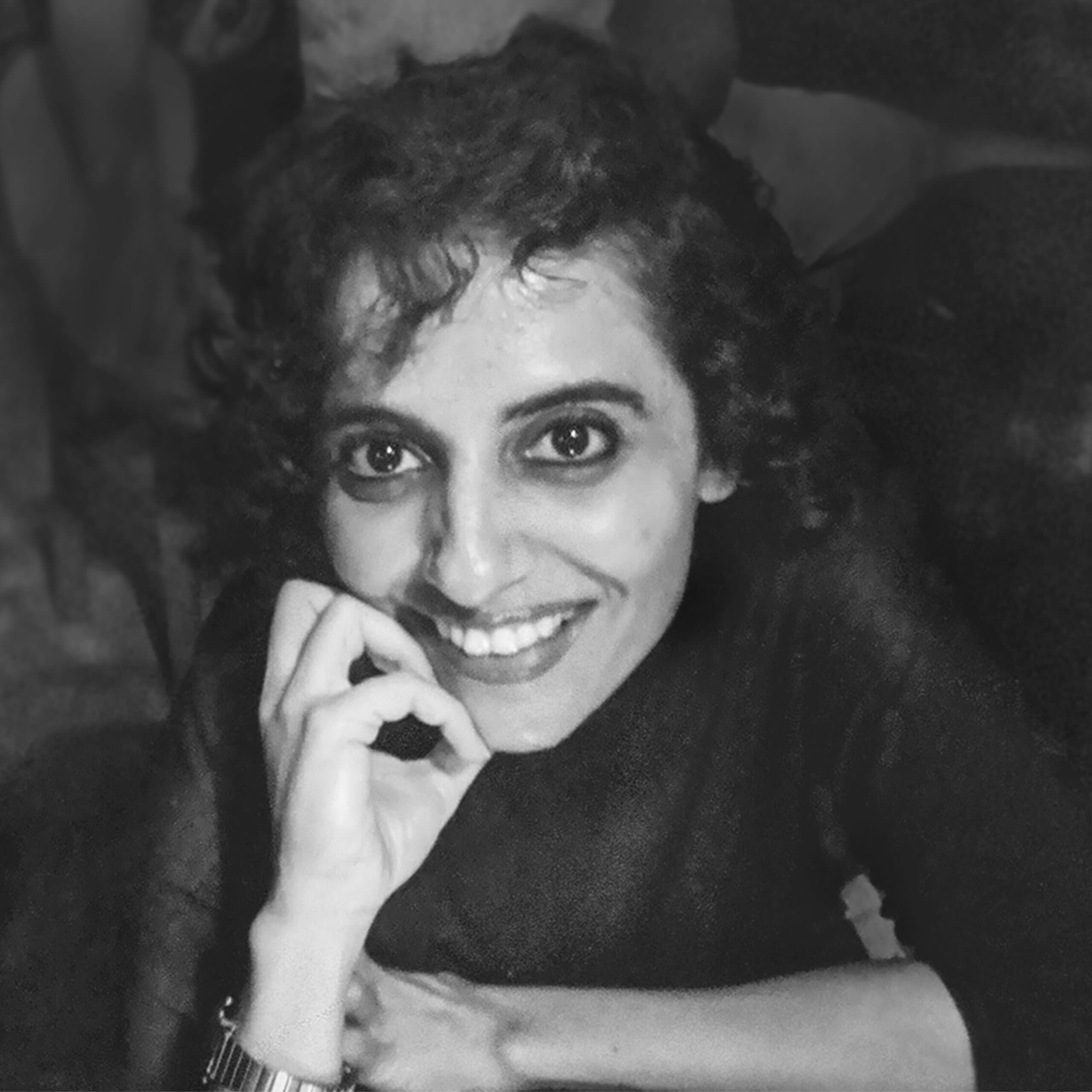 Recent sites of inquiry include the Mahakali river on the India-Nepal border. Geographies of past fieldwork include Papua New Guinea, Indonesia and Thailand where I have been documenting trade in wildlife. I presented an intermediate stage solo show, Minutes of the Meeting at Clark House Initiative in 2017 and a 5-year long research project based on fieldwork in Papua New Guinea and Southeast Asian archipelago culminated into a solo show, 'Filed Under: a/muse/um' at Tarq, Mumbai in 2020. My group shows include, NAYA ANJOR (Delhi, India), EVENT, MEMORY, METAPHOR (Mumbai, India), A BEAST, A GOD AND A LINE at Dhaka Art Summit (Bangladesh), Para Site (Hong Kong) and Museum of Modern Art (Poland), Kunsthall Trondheim (Norway). My works are in the collection at Kiran Nadar Museum of Art, New Delhi. 
On her artistic motivations: Our place in the world (human and the non-human), the hold of a market-based economy on our imagination for our ecology, frailty of memory and the politics of what and who is archived, are all concerns that I engage with through my drawing based practice. Alongside gathering stories from the field, a large part of the last decade was spent negotiating with the often singular, Euro-centric perspective of the archive. Whether it was excavating histories of Dutch trade in bird skins on the island of Papua New Guinea or imagining the cosmic life of the Gibbon meteorite specimen from the Yale Peabody Natural History collection – fabulation became a release from the terror of the written and recorded. In my most recent works I have been glueing together thin layers of drawings and subjecting them to light, which clouds the exactness and certainty of any one layer of drawing or text. Building slowly a possible image of that which is not uttered and seldom imagined.
On her VAF experience: I am very excited about attending classes, meeting new people, learning from professors and peers! In particular, I am thrilled about witnessing research that is taking place in different labs and programs such as Sensory Ethnography Lab, Harvard Forest, Watershed studies etc.
On her programmatic goals: For my fellowship at Harvard, I will study and explore the role of language, archives, collections, surveys, ethnographic projects and data with regard to our imagination of the ecosphere. Taking an imaginative and speculative approach to the archival, while reflecting and learning from the practices of Saidiya Hartman (2008, 2019), Donna Haraway (1988), Heather Love (2007) and Adrienne Rich (1979) – create space for the fabulatory narratives around the wild and wildlife.