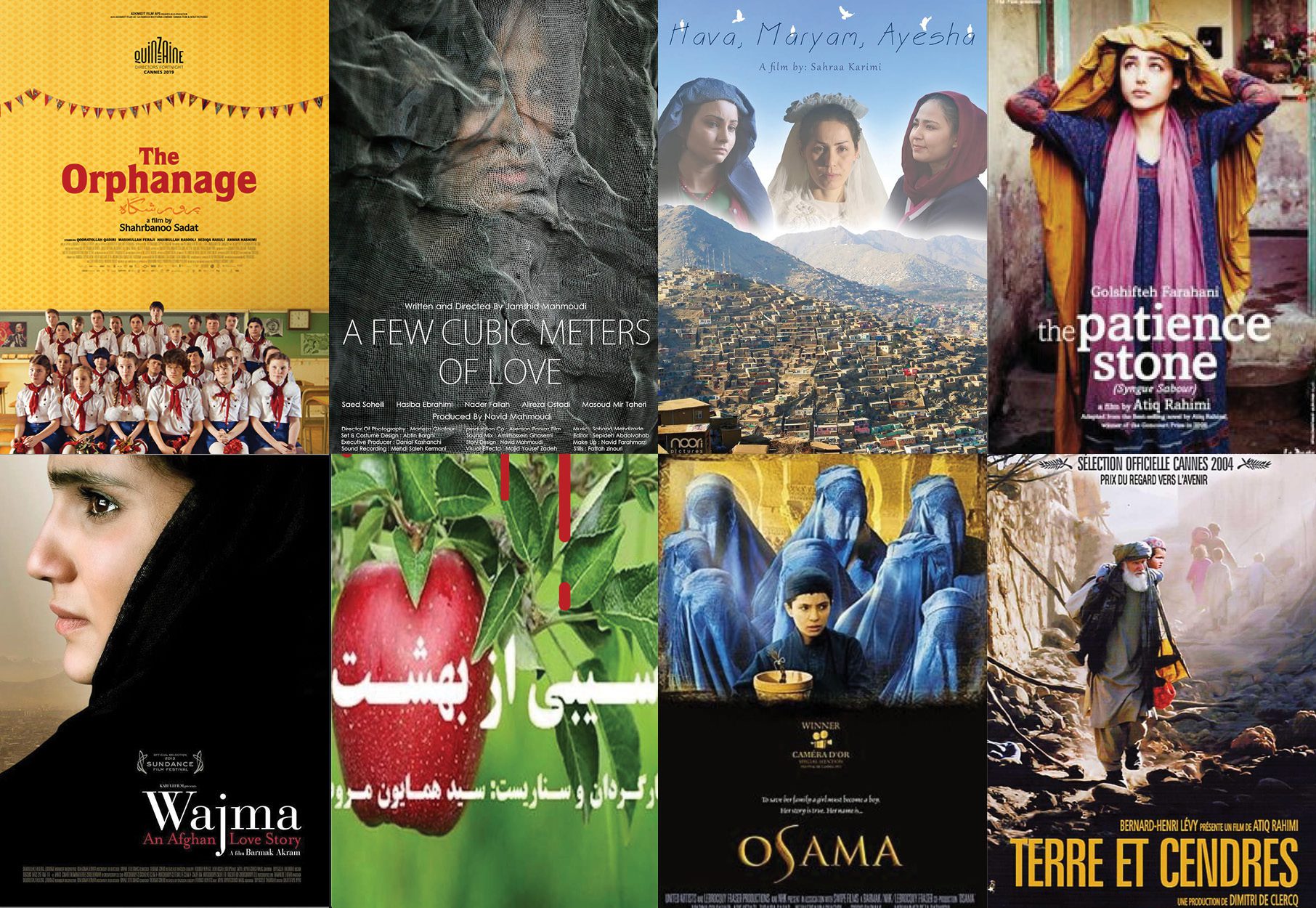 Released in 2017 by Afghanistan's Roya Sadat, one of the country's leading female directors, "A Letter to the President" explores the difficulty Afghan women face when pursuing justice, and is a testament to the country's once-flourishing cinema scene in the period between Taliban rule. Join us on November 8 for this free screening, followed by a panel discussion by Afghan film scholars.
We spoke with Scholar-at-Risk Fellows Samiullah Nabipour and Sayed Zubair Hashimi, who will lead a post-film discussion. The discussion will be moderated by Richard Wolf, Professor of Music and South Asian Studies, Harvard University.
Mittal Institute: Samiullah and Sayed, we look forward to your film screening! Can you detail your journey to Harvard for our readers?
Samiullah Nabipour: First of all, I would like to thank Mittal Institute for giving this opportunity to share our story with Harvard readers. On Aug 15, 2021, we were discussing a cultural-artistic program with one of the former minister's of government in my office when the minister's phone rang. The person on the other side of the call notified him of the Taliban's arrival in Kabul. The minister went out of my office and advised me to leave the university campus. I warned the scholars and students of the department and went to a relative's house. I hid there from Taliban for a few days.
Some days later, Mr. Seddiq Barmak, the director of Osama, who lives in France and Mr. Mohsen Makhmalbaf, who lives in London, called me and sent France's visa application forms to me and four of my colleagues. At that time the French Embassy had moved to Kabul Airport and obtaining a visa was not possible anymore. The other way was to take ourselves and our spouses and children and, along with hundreds and thousands of people who wanted to also flee the country, try to reach the airport gates. Despite the fear of losing our children at any time, we tried to get to the airport but couldn't succeed. I was becoming hopeless and was searching for ways to go to Tajikistan, but there was no possible way. I also was nearly able to go to Germany, but that didn't work out either. Meanwhile, I was expecting myself to be arrested, tortured or killed by Taliban at any moment because a year earlier my brother was shot and killed by Taliban.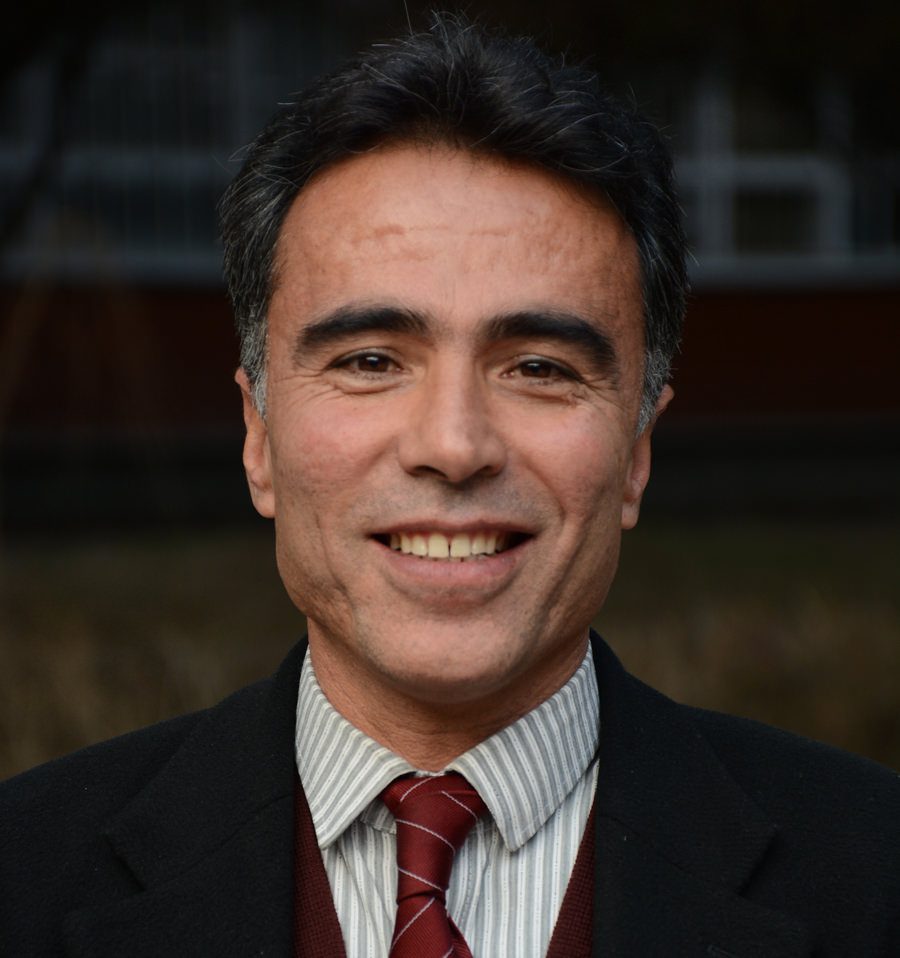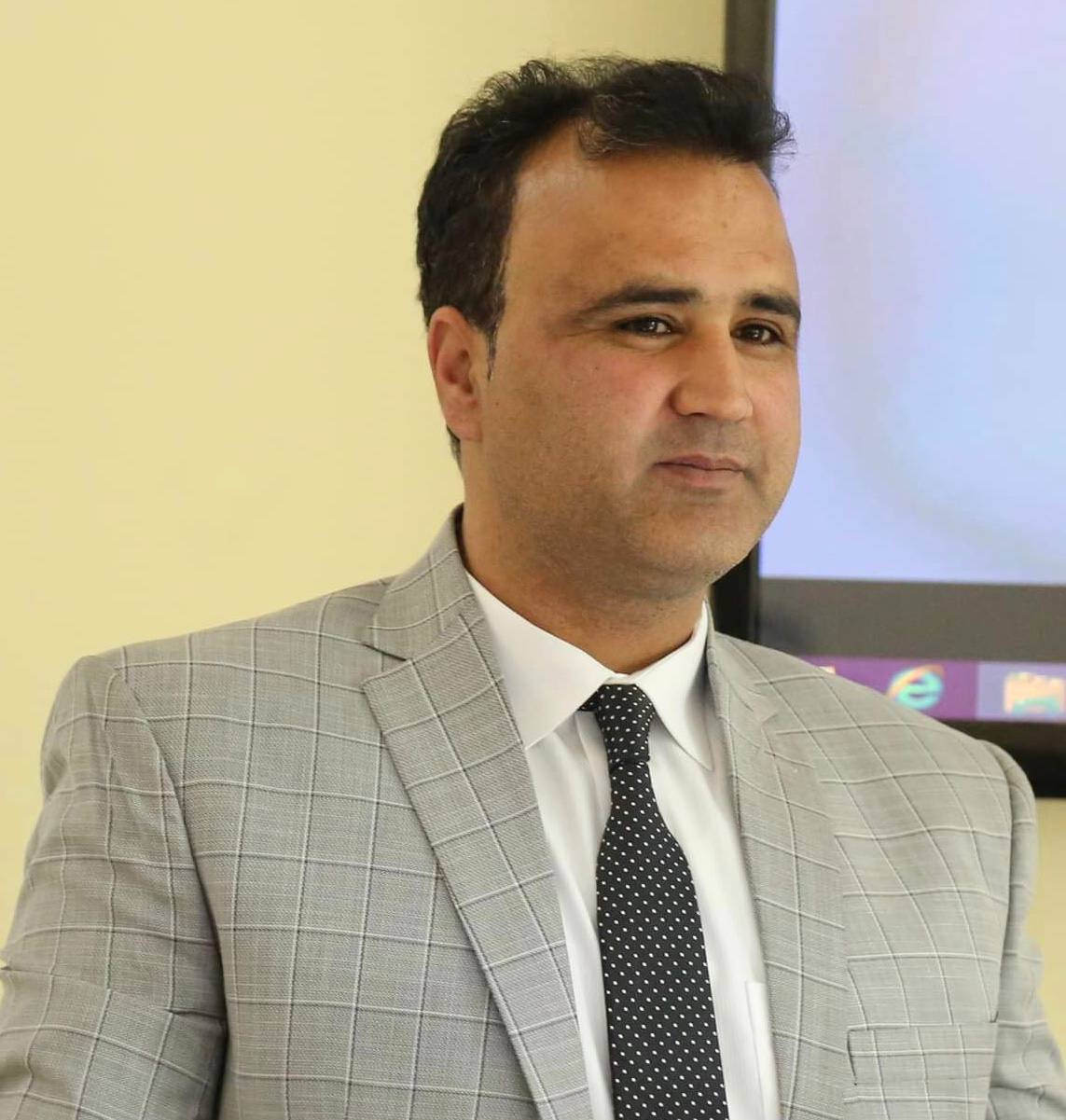 My phone rang at midnight, and it was Mr. Mohsen Makhmalbaf, he told me that I will be contacted by a woman named Jane Unrue from Harvard University and I had to answer her message. Jane called and sent me a Harvard University invitation and promised us that we will be evacuated to the United States. It was a new hope for us. Jane Unrue was an angel sent by God to save us. On October 10 we were evacuated to Abu Dhabi from Mazar-e-Sharif airport by the help of Jane. We were in one of Abu Dhabi's refugee camp for more than a month and then we were transferred to Germany through German Embassy on Nov 25, 2021, where we resettled in one of the refugee camps in Essen, Germany.
Despite reaching safety, I was concerned for my 40 colleagues who used to work under my supervision who were still in Kabul. I was putting all my efforts to evacuate my remaining colleagues (scholars and employees of Faculty of Fine Arts of Kabul University). Sayed Zubair Hashemi and I wrote letters including the list of our colleagues' names and their family members' names to numerous governmental organizations, explaining my colleagues' situation. They eventually evacuated 35 of our colleagues with their families to Germany. My family and I were in Germany for a year and couple of days. Eventually, on December 18, 2022, we were transferred to the U.S. with Jane's cooperation. My family and I are forever grateful to Jane Unrue; David Joslelit, the head of the Art, Film and Visual Studies Department; Denis Obeden and all of friends who work in the department; Mohsen Makhmalbaf; Siddiq Barmak; and Mrs. Marten Maureen.
Sayed Zubair Hashimi: The collapse of Afghanistan by Taliban shocked the people. Tthe legal and legitimate government of Afghanistan had fallen apart and there was no system to protect people's lives and properties. The notion we had was of the Taliban as a group of murderers and cruel people who had no other profession except war and killing people. Every moment I felt that I was spending the last days on Earth. I imagined that it was the last time I would see my family and friends, I visualized my killing by the Taliban…how would they will kill me? What will be the fate of my family? And many of other questions that came to my mind every day. But the evacuation planning started by the United States and its partners was the only brightness on those dark days, and the only hope of my family.
The evacuation planning started by the United States and its partners was the only brightness on those dark days, and the only hope of my family.
I was in close contact with my friends in every way and explained my horrible state to them. The people who lived outside of Afghanistan tried day and night to evacuate the trapped Afghans from Afghanistan. After many endless searches and calls, the awarded Afghan filmmaker Sediq Barmak, in cooperation with the awarded Iranian filmmaker Mohsen Makhmalbaf, and a team at Harvard University helped to save us from death. They sent me Jane Unrue's email address and she kindly sent me an invitation letter from Harvard University.
My family and I tried several times to enter the Kabul airport amid the sounds of gunfire and bullets — my daughters were scared and they still remember those horrible days. From August 15 to October 10, I lived secretly in Kabul. Finally, on October 10, we were included in the flight list and flew from Afghanistan to the UAE city of Abu Dhabi. We were in Abu Dhabi for 45 days. The process of obtaining a visa was long; we had to travel to Germany in the meantime. And we eventually made it to American on January 25, 2023.
In this journey, I had tragic experiences; yet the cooperation and kindness of Jane Unrue was one of the greatest blessings for me and my family. She is kind and hardworking person who never got tired of working and assistance with us. I would also like to thank David Joselit, the Professor and Chair of Art, Film and Visual Studies department in Harvard University, and all my colleagues at Harvard University who saved my life.
Mittal Institute: Samiullah, you are one of the founders of the Cinema Department at Kabul University, which is the only academic institution in the country with a department dedicated to film education. What did it take to bring this department to fruition, and why is it so important to train young filmmakers and producers in Afghanistan?
Samiullah Nabipour: Growing the Cinema Department took a concerted effort. Some important measures include preparing the curriculum; gathering basic cinematographic equipment; organizing a student film festival, the "Kabul Student Short Film Festival"; building relationships between other filmmakers and Cinema Department's students; and entering student films into national and international film festivals.
Filmmaking on academic aspects has extreme importance for Afghan young filmmakers, like it does for other young filmmakers in other countries around the world. An educated filmmaker can address the world through their work with the help of an aesthetic insight, correct understanding of artistic styles, and accurate knowledge of common human values. Cinema gives Afghan filmmakers the opportunity to turn a critical lens towards social and cultural issues, raising awareness and ultimately improving such issues. Educating filmmakers can provide opportunities for the young generation of Afghanistan to convey our country's cultural, historical, social, and regional stories to the world. And the film industry creates a lot of employment opportunities, ultimately increasing jobs and stimulating the economic growth of the country.
Mittal Institute: Sayed, as an educator in the Cinema Department at Kabul University, and also as a writer for broadcast television, you are committed to raising awareness for social issues. Can you share more about this focus, and what you try to impart to your students?
Sayed Zubair Hashimi: I am interested in social issues that raise questions in the audience's mind; I want to challenge the audience's beliefs and thoughts and force them to think. Most of my students were from villages in Afghanistan, with a few from urban areas. I was trying to create an interaction between rural and urban residents, as there is often an intellectual divide among them. Many of the warring groups recruit from the villagers and they come to war in the cities. I was creating this interaction so that there is a mutual understanding and this cultural conflict could cease.
When the films of my students were screened in film festivals, the audiences were excited and I was proud of my students. They have won art awards from domestic and international festivals. I believe that an artist must be highly motivated to be active and create a work of art, and I used to motivate my students and encourage them to work with passion and not give up of filmmaking. Fortunately, a group of my students are engaged in filmmaking in France, and when I see their work, I am very happy and hopeful for the future of Afghan cinema.
Mittal Institute: How has the landscape of Afghan cinema changed over the years? How has Taliban rule impacted it?
Samiullah Nabipour: From a scholarly perspective, Afghanistan's cinema has, despite its ups and downs, evolved. Acclaimed Afghan directors; women in the industry; and the creation of the Cinema Department to bring knowledge to the next generation have grown over the past 20 years. No era in Afghanistan cinema can be considered an evolution compared to world cinema. But comparing it on the scale and criteria of past decades, this era of Afghanistan's cinema can be considered the evolution era. There is a new interest of old cinematographers towards intellectual cinema; there is an addition of female filmmakers; there are students' in-depth look at social issues; there is an understanding of the components of narration and a rereading urban and rural cultures.
What makes us hopeful for Afghanistan's future is the presence of young Afghan filmmakers inside and outside Afghanistan, and the continued activities of the Cinema Department. We are in contact with the Cinema Department and are putting all our efforts behind working with them, so that Taliban won't be able to use it as an advertising institute and make short films for themselves. We are looking for ways to cooperate with the Cinema Department through online educational platforms, guiding them on film production, and providing them with film equipment. We are also worried about the situation of the educated young generation who are in Afghanistan; it is possible that the current government of Taliban may use their financial situation as a tool to promote their extremist mindsets. We are in contact with them, and we are trying to provide them with employment opportunities in the field of film production through supporting institutions so that we can prevent them from falling into extremism. And helping them to portray and report on the current chaotic situation in Afghanistan.
From a scholarly perspective, Afghanistan's cinema has, despite its ups and downs, evolved. Acclaimed Afghan directors; women in the industry; and the creation of the Cinema Department to bring knowledge to the next generation have grown over the past 20 years.
Sayed Zubair Hashimi: Arts and women have been used as scoring tools in Afghanistan's political competition for many years. One political group wanted to score points by supporting them and another wanted to score points by suppressing and imprisoning them. Cinema as an influential art has also included these games. In the 1980s, with the invasion of Afghanistan by Soviet troops, the art of cinema grew. The government at that time used cinema as its Communist ideology propaganda tool. Later, Islamist groups treated the fiction cinema as an enemy but they were interested in documentaries. The Taliban, in the first period of their rule, considered any kind of picture as haram and did not even allow anyone to hang their family memorial pictures inside the rooms.
I lived in Kabul during the first period of the Taliban regime and I remember very well that they hung the film tapes in the trees and even the television set in the poles and trees. Those who watched movies were tortured terribly by the Taliban — they even blackened their faces and beat them with whips in the streets and invited people to come and watch them. Those moments are like horror movies in my mind, how people were humiliated and tortured for watching movies.
In the 20 years of the presence of America and the government under its support, Afghan cinema had a better qualitative growth, but it was at a low level in terms of quantity. The only institution that produced films permanently and every year was the Cinema Department at Kabul University. After the re-occupation of Afghanistan by the Taliban, art of cinema is going through difficult situation. Although the Taliban will not destroy the tapes this time, they will edit the documentary films of the crimes of the past 20 years and show them to the people through domestic media. The Taliban are using the cinema for ideological propaganda and inviting the young generation to their Islamic radical path; in fact, they have told filmmakers that if they produce a film, they should not show the image of a woman, and the films should not have music in background. These restrictions have caused the filmmakers to try to escape from the homeland, or to produce radical religious films for the Taliban in order to divert the minds of teenagers. In my opinion, the Taliban are a black spot in Afghan cinema and their influence is nothing but darkness and backwardness.
Mittal Institute: Where do you see it evolving? What gives you hope about the future of Afghan cinema?
Samiullah Nabipour: Afghanistan's cinema history has evolved with political revolutions in this country, which means a stable political state can establish stable cinema and can make a remarkable achievement. Whereas instability of a government can led to a fatal fall of cinema.
What has changed cinema in Afghanistan throughout its history has been the political revolutions and ideologic viewpoints. The popularity of film grew in the 1980s, and people appreciated cinema; however, after Kabul's initial fall to the Taliban, cinema was called haram and people from the cinema industry fled the country. After the Taliban government's fall and establishment of new government in 2001, Afghanistan's cinema was revived again by the help of foreign funds. With Afghan films in international film festivals, women's role in film production as film directors, and regular activities of the Cinema Department as an academic institute, a new perspective emerged for Afghanistan's cinema's future. But the fall of the government by Taliban put the Afghanistan's cinema in a challenging position once again and that challenge is that many cinematographers fled the country. Now the Taliban use cinema as a tool for extremist and ideologic goals for themselves. The Taliban have a different idea about cinema and media than the past. Instead of calling it haram, they want to use it as an advertising tool to reflect their ideologic and extremist thoughts. For example, they are currently editing their explosion and suicide attack films in Afghan Film and have compelled the Theatre Department of Fine Arts faculty to do a theatre production which shows the Taliban's victory over the U.S government.
Sayed Zubair Hashimi: What makes me optimistic hopeful for the future of Afghanistan cinema is, first of all, that a large number of young people were trained and experienced in the field of cinema during the last 20 years, and they became familiar with the styles and genres of world cinema. They have the ability to make Afghan cinema flourish.
What makes me optimistic hopeful for the future of Afghanistan cinema is, first of all, that a large number of young people were trained and experienced in the field of cinema during the last 20 years, and they became familiar with the styles and genres of world cinema. They have the ability to make Afghan cinema flourish.
Secondly, there are artists and filmmakers who are immigrants after the Taliban rule and now they are living in democratic countries. They can work in their artistic fields and narrate the stories of the people of Afghanistan — stories no media has shown before. Afghanistan, with its cultural diversity, geographical complexity and dramatic political course, creates new stories within its society every moment. If the art of cinema is supported and these stories are narrated to the domestic and international audience, people can see images and events of what is currently happening. I hope that one day my beloved country of Afghanistan will be freed from the occupation of Taliban and people will be able to work for humanity and become again a member of the international community.

Mittal Institute: Are there any Afghan films that you can recommend to our audience?
Sayed Zubair Hashimi: The movies that I recommend to your audience are divided into two parts, from the 1980s, they can be the films of the Hamasa Ishq (epic love story) , Mardhareh Qawl ast ( men keep their promises) Chap Andaz( horses riders) Lahzaha (Moments) and Beganeh ( the strange). The films that were produced after September 11 are: Osama, Khak wa Khakister (Dirt and Ashes) Sebe az Behisht ( An Apple from Heaven) and A Letter to the President. They can watch these movies through Netflix or YouTube.
Samiullah Nabipour:
The Stranger (1986), Director: Siddiq Barmak
Osama (2003), Director: Siddiq Barmak
Earth and Ashes (2004), Director: Atiq Rahimi
The Patience Stone (2012), Director: Atiq Rahimi
Wajma (2013), Director: Barmac Akram
A Few Cubic Meters of Love (2014), Director Jamshid Mahmoudi
A Letter to the President (2017), Director Roya Satat
The Orphanage (2019), Director Shahrbanoo Sadat
Hava, Maryam, Ayesha (2019), Director Sahra Karimi
Siam's Song (2023) Director Roya Sadat
Note: great films with wonderful Afghan stories were produced in the eighties of Afghan cinema, but I did not name them, because they were not available or if they were available, they don't have English subtitles, I just named the film of The Stranger because it has English subtitles.