Societies of the World 47


Contemporary South Asia: Entrepreneurial Solutions to Intractable Social and Economic Problems
Meeting time: Fall 2014, Monday and Wednesday, 3:30-5, and a weekly section to be arranged.
Location: Sever Hall 113 (Harvard Yard)
Instructor: Tarun Khanna, Director of the South Asia Institute & Jorge Paulo Lemann Professor, Harvard Business School
Offered jointly at HBS (1266), HSPH (GHP 568), HKS (PED-338), HLS (543) and HGSE (A-819).
Course overview:
South Asia is home to two of the world's seven billion people. The primary objective of the course is to engage students with the modern day challenges affecting South Asia, and to examine a range of entrepreneurial attempts to solve these problems. The course focuses on several categories of social and economic problems faced by the countries of South Asia, with specific focus on the realms of Education, Health, Financial Inclusion, and Urbanization.
The goal is to understand ways in which entrepreneurial action can effectively tackle major socioeconomic problems in South Asia, by combining knowledge of historical causes, qualitative and quantitative evidence, and context-specific knowledge of the commonalities and differences across South Asian countries. No prior knowledge of South Asia is required.
"The idea of the course is to bring together an eclectic collection of students from all corners of Harvard, from the undergraduate population as well as all of the graduate schools, and get them focused in interdisciplinary teams on some of the contemporary problems that are plaguing South Asia.
"I think the pressing need of the day is to be clever about solving some of the most basic elementary problems and I am a big believer in entrepreneurship," says Tarun Khanna, course instructor.
"The room for creativity is simply immense," Khanna says. "As you know, the problems really are intractable. In a region that has almost 2 million people with endemic poverty, so the opportunity and satisfaction of doing something that is both cool, technically feasible, and can see a dramatic effect, is really quite satisfying to everyone, and a lot of fun. "
The course will be listed at HBS, FAS, HSPH, HGSE, HLS, HMS, HKS and, time permitting, other Harvard faculties. Last year, the course attracted students from all over the University, including a number of advanced undergraduates. The mixture of student backgrounds is crucial for its success.
There will be an introductory and concluding module, interspersed with a module on each of the problem categories, each lasting two to three weeks: Introduction to Contemporary South Asia, urbanism, technology, health and humanities.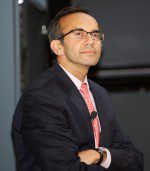 Module I: Introduction to Contemporary South Asia
Tarun Khanna, Director of the South Asia Institute & Jorge Paulo Lemann Professor, Harvard Business School
Tarun Khanna is the Jorge Paulo Lemann Professor at the Harvard Business School, where he has studied and worked with multinational and indigenous companies and investors in emerging markets worldwide. He was named Harvard University's Director of the South Asia Institute in the fall of 2010. He joined the HBS faculty in 1993, after obtaining an engineering degree from Princeton University (1988) and a Ph.D. from Harvard (1993), and an interim stint on Wall Street.  During this time, he has served as the head of several courses on strategy, corporate governance, and international business targeted to MBA students and senior executives at Harvard. He currently teaches in Harvard's College's General Education core curriculum in a university wide elective course on entrepreneurship in South Asia. He is also the Faculty Chair for HBS activities in India.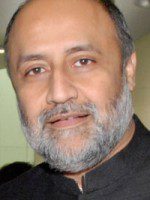 Module II: Urbanism
Rahul Mehrotra, Professor of Urban Design and Planning and Chair of the Department of Urban Planning and Design, Graduate School of Design; Steering Committee Member, SAI
Rahul Mehrotra is a practicing architect, urban designer, and educator. His firm, RMA Architects, was founded in 1990 in Mumbai and has designed and executed projects for clients that include government and non-governmental agencies, corporate as well as private individuals and institutions. His current research involves looking at India's medium size cities and the broader emergent patterns of urbanism in India. Mehrotra's ongoing research is focused on evolving a theoretical framework for designing in conditions of informal growth – what he refers to as the 'Kinetic City'. He has run several studios looking at various aspects of planning questions in the city of Mumbai, under the rubric of "Extreme Urbanism" He is the faculty leader of SAI's research project, The Contemporary South Asian City, and led a research team as part of Mapping India's Kumbh Mela.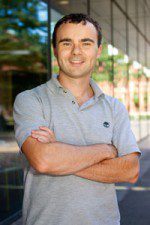 Module III: Technology
Conor Walsh, Assistant Professor of Mechanical and Biomedical Engineering, School of Engineering and Applied Sciences
Conor is Assistant Professor of Mechanical and Biomedical Engineering at the Harvard School of Engineering and Applied Sciences and a Core Faculty Member at the Wyss Institute for Biologically Inspired Engineering at Harvard. He is the founder of the Harvard Biodesign Lab, which brings together researchers from the engineering, industrial design, medical and business communities to develop smart medical devices and translate them to industrial partners in collaboration with the Wyss Institute's Advanced Technology Team. Conor's research projects focus on wearable robotics to assist the disabled and able-bodied, as well as on tools for minimally invasive diagnosis and treatment of disease. His educational interest is in the area of medical device innovation where he mentors student design teams on projects with clinicians in Boston and in emerging regions such as India. Conor received his B.A.I and B.A. degrees in Mechanical and Manufacturing engineering from Trinity College in Dublin, Ireland, in 2003 and M.S. and Ph.D. degrees in Mechanical Engineering from the Massachusetts Institute of Technology in 2006 and 2010. Read about the Medical Innovation for Low-Resource Global Markets program.                

Module IV: Health
Sue Goldie, Roger Irving Lee Professor of Public Health, Director of the Center for Health Decision Science, Harvard School of Public Health; Faculty Director, Harvard Global Health Institute; Steering Committee Member, SAI
Dr. Goldie has a secondary appointment as Professor of Global Health and Social Medicine (Harvard Medical School).  Her professional agenda includes improving women's health in all parts of the world, using evidence-based policy to reduce global health inequities, building bridges between disciplines to tackle critical public health challenges, and fostering innovation in education. Trained as a physician, decision scientist, and public health researcher, Dr. Goldie's decision analytic work has focused on viruses of global health importance, vaccine-preventable diseases, and maternal mortality. Dr. Goldie has published more than 150 original research papers and 50 chapters, reports, and technical notes, and has been Principal Investigator on awards from the National Institutes of Health, National Cancer Institute, Centers for Disease Control and Prevention, Bill and Melinda Gates Foundation, Doris Duke Foundation, and MacArthur Foundation.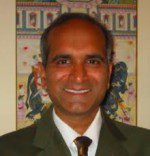 Module V: Humanities
Parimal Patil, Professor of Religion and Indian Philosophy; Chair of the Department of South Asian Studies; Director Ph.D. Studies in the Study of Religion
Parimal G. Patil is a philosopher and intellectual historian of religion who is interested in South Asian intellectual practices and their relevance to broader issues in The Study of Religion, Philosophy, and Area Studies. He is particularly interested in Indian Buddhism, its intellectual history in Southern Asia, and Buddhist, Hindu, and Jaina debates in aesthetics, epistemology, metaphysics, and philosophy of language. His current work includes a book length project on one such debate during the "final phase" of Buddhism in India, and articles on Buddhist narrative literature, epistemology, and philosophy of language. More recently, he has also become interested in classical South Asian literature and literary theory, and its relevance to historiography and religious ethics. Other research and teaching interests include, contemporary method and theory in the study of religion; Euro-American philosophy of religion; Sanskrit language, literature, and poetics; Hindu studies; and constructive work in the study of Hinduism, especially ethics and theology.
View the course video: