Use of mobile phones has become ubiquitous in South Asia — not only as a tool to close the information gap, but a powerful device to promote economic growth in emerging markets. These webinars will explore the potential of the technology to improve livelihoods. Some of the questions being explored are what these data can teach us about social networks, patterns, etc. Inevitably other questions will arise — what is the role of international legislation regarding data ownership? What lessons can we learn from other big data contexts and how can we apply those lessons to South Asia?
About SAI Webinars:
SAI hosts webinars throughout the year, which give faculty the chance to interact with students and academic leaders at universities across South Asia and engage on critical issues. Through webinar software provided by the Higher Education Commission of Pakistan (HEC), the interactive sessions allow students in the region, and anyone all over the globe, to interact with the Harvard Faculty, and submit questions on social media.
How to participate:
WATCH: One the day of the webinar, watch live on SAI's website
INTERACT: Tweet your questions and join the conversation on Facebook
Twitter: @HarvardSAI, #SAIWebinar
Facebook: HarvardSAI
Email: sainit@fas.harvard.edu
Using Cell Phones to Study Behavior: From Individuals to Entire Nations
Tuesday, September 15, 2015
JP Onnela, Assistant Professor of Biostatistics, Department of Biostatistics, Harvard School of Public Health
Cell phones are no longer just a tool of communication – they are being used to improve the lives of billions of people. As the technology continues to improve, collecting behavioral data is getting easier and less intrusive. Data from cell phones can reveal everything from an individual's mental health, how pathogens spread, to how social networks function at the societal level. In this session, Professor Onnela will discuss his work on using digital phenotyping to study the behavior of social networks with big data.
8:30 AM in Cambridge, 5:30 PM in Pakistan, 6 PM in India, 6 PM in Sri Lanka, 6:30 PM in Bangladesh, 6:15PM in Nepal
Join the Facebook event.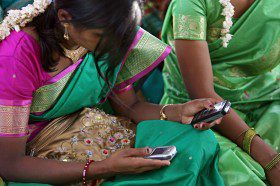 Who Owns Big Data?
Tuesday, October 13, 2015
Malavika Jayaram, Fellow, Berkman Center for Internet & Society at Harvard University; Visiting Scholar with the Surveillance and Every Day Life Group FARS Research Group, the Centre for International Security Studies and the Sydney Southeast Asia Centre, The University of Sydney
While technologies advance at a rapid pace, the legal and regulatory framework often lags behind, or poses compliance issues across multiple jurisdictions. This session will discuss the major factors impacting data, including access and collection, the privacy and security of personally identifiable information, and transparency about the use and dissemination of data
8:30 AM in Cambridge, 5:30 PM in Pakistan, 6 PM in India, 6 PM in Sri Lanka, 6:30 PM in Bangladesh, 6:15PM in Nepal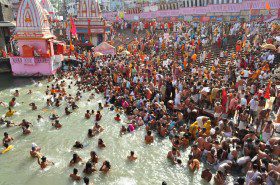 Mobile Health at the Nashik Kumbh Mela
Tuesday, November 17, 2015
Satchit Balsari, Assistant Professor and Chief, Weill Cornell Global Emergency Medicine Division; Associate Faculty, Harvard Humanitarian Initiative; Fellow, Harvard FXB Center for Health and Human Rights
The world's largest gathering of humanity happens every 12 years on the banks of the Godavari in Nashik, and will reach its peak in August and September, when over a crore people from across the globe are expected to converge on the tier II city. In this session, Professor Balsari will share his experience at the 2015 Nashik Kumbh, where he worked with a medical team to train local doctors on how to use technology to track health information of festival-goers in real time. Professor Balsari will discuss how information from the technology can be used to provide early warnings of potential infectious diseases, and the potential impact of digitized disease surveillance at future events.
8:30 AM in Cambridge, 6:30 PM in Pakistan, 7 PM in India, 7:00 PM in Sri Lanka, 7:30 PM in Bangladesh, 7:15PM in Nepal*
*Please note the time change