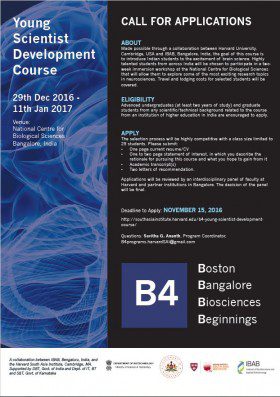 Young Scientists Development Course in India
December 29, 2016 – January 11, 2017
Bangalore, India
This course introduces Indian students to the exciting gamut of brain science. Highly talented students from across India will be chosen to participate in a two-week immersion workshop that will allow them to explore some of the most exciting research topics in neuroscience.
This course is facilitated with Harvard Global Research Support Centre India.
Click here to read more and apply.
.