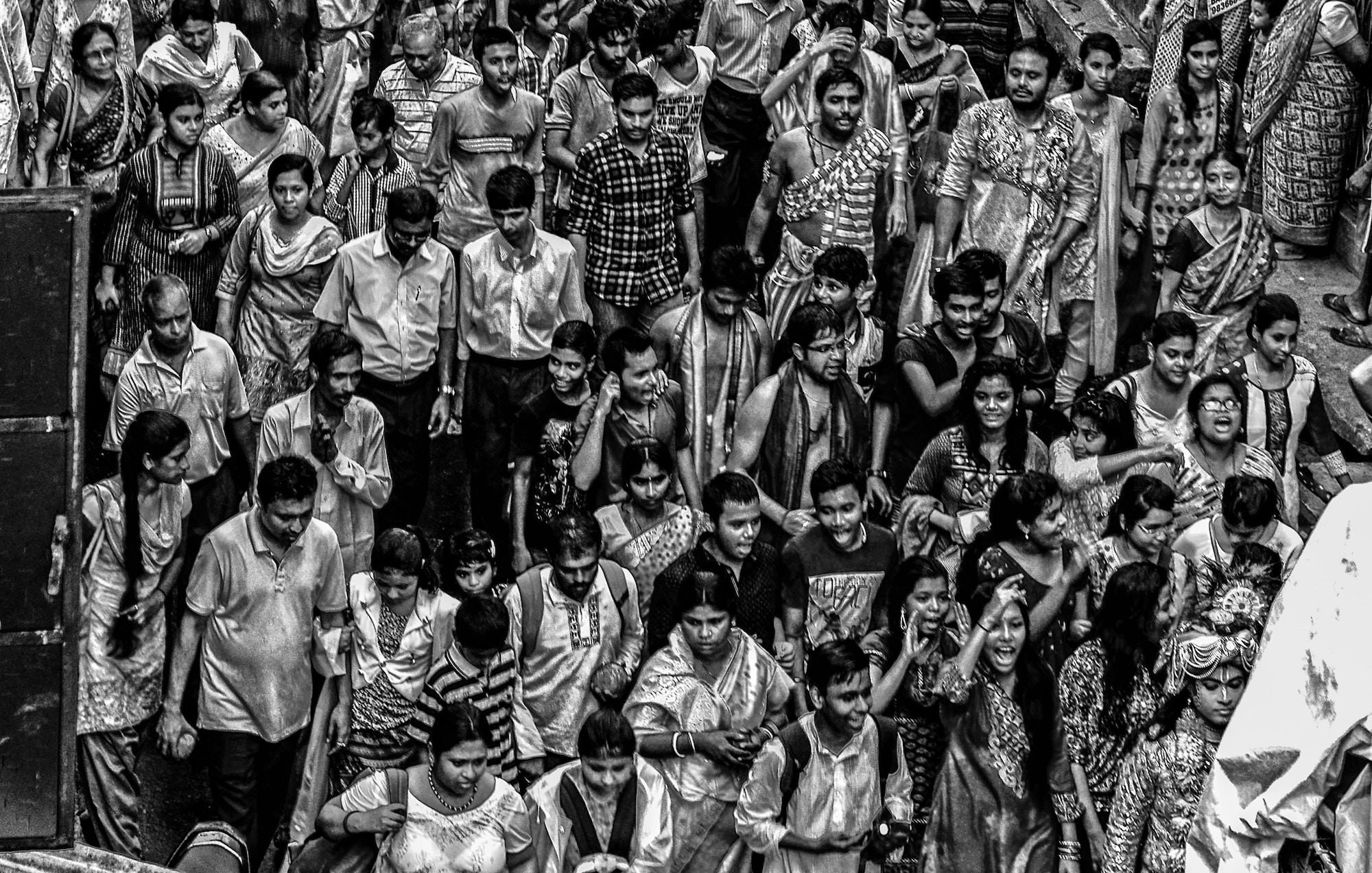 A crowd of people in Delhi. Photo by Koushik Das.
This time of the year, we would normally be welcoming the new Mittal Institute Raghunathan Family Fellow to Harvard's campus in Cambridge. But, due to the ongoing COVID-19 pandemic, the fellowship has been adjusted to meet the needs of our newly selected Fellow.
Vidya Subramanian, an interdisciplinary scholar whose research interests lie at the intersection of technologies and societies, joined us virtually this fall as a Mittal Institute Research Affiliate. She will defer her in-person fellowship term to a time when she can join the team on campus to make the most of Harvard's intellectual resources and student and faculty interactions.
Her mentor, Sheila Jasanoff, Pforzheimer Professor of Science and Technology Studies at the Harvard Kennedy School, has also welcomed her to the STS Fellows Program, which has continued virtually and will meet twice weekly with other STS fellows to present their work and share feedback.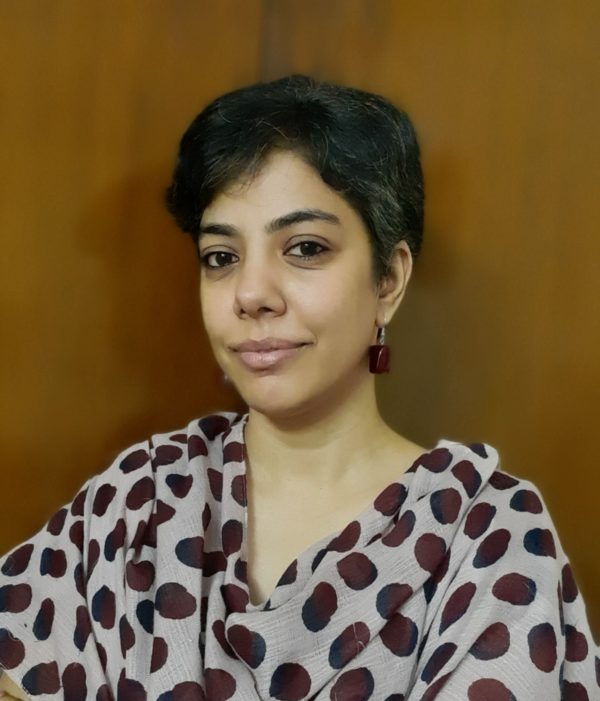 Vidya's current research investigates the changing nature of citizenship in the technological society we now inhabit. Focusing on India, her research is loosely framed by two large issues: The first is of the colonization of the everyday so-called real world by the digital; and the second of how power permeates and is implicated in such technologies.
We spoke with Vidya to learn more about her deep dive into data-driven research, the challenges she has faced in her work during the pandemic, and what she hopes to accomplish during her time at Harvard.
Can you tell us about your research and your background?
I received my doctorate in May 2017 from the Centre for Studies in Science Policy at the Jawaharlal Nehru University, New Delhi. My doctoral research was an interdisciplinary project, straddling the fields of Science, Technology, and Society; Sociology; Media Studies; and Sports Studies. I discussed the influence of information and communication technologies (ICTs) and television on the sport of cricket — specifically, the Indian Premier League (IPL), and the transformation of cricket into a digital platform.
In thus exploring the layered mediations between the IPL and ICTs, my thesis aimed to shine light on the larger and many-sided relationships between society and technology. I explored, in particular, how the digital colonized the everyday through leisure and play. The thesis also attempted to understand the internal re-working of the spectator from an aficionado of sport to a user of the IPL platform. The spectator, in other words, was modulated both as consumer and product.
You've noted that you're looking to focus on the development of Indian citizenry from a data-driven perspective during your time at Harvard. What do you seek to learn about Indian citizenry?
I am interested in understanding how the digital turn affects the idea of citizenship. Rapid digitization of social and economic spheres has allowed new political realities to emerge in countries such as India, where issues of access and control of the internet and digital devices are playing out amidst existing inequities of caste, religion, gender, and class. To this complicated milieu, add the corporatization of the online sphere and the data-fication of administration — everything from the use of WhatsApp-influenced elections to biometric verification for welfare schemes.
My project will attempt to focus on this moment of transformation, when the notion of the analogue, political, rights-bearing citizen in India is being unsettled and increasingly sought to be replaced by the idea of the data subject.
How would this data-driven system work, and what factors about citizenry would it encompass?
A data-driven system is already here. Given the rapid growth (aided by having been made mandatory for a range of welfare schemes) of Aadhaar (India's massive biometric identity project), the introduction of Aarogya Setu during the pandemic for contact tracing, the big push we are witnessing in setting up data-driven database measures in everything from health (National Digital Health Mission) to traffic management (FasTag); it would seem we live in a data-fied society already.
This collection and analysis of data — be it mandatory, voluntary, or what has come to be known as "data exhaust" — has made the population digitally visible, allowing the private experience of citizens to become monetized and controlled through modulation. I am interested in understanding these changes that are occurring rapidly in India.
What were you seeking to learn in your exploration of Information and Communication Technologies (ICTs) and the sport of cricket, and what did you end up discovering?
My interest in ICTs and cricket was piqued by how much technology had come into cricket without anyone really noticing. Everything from coaching to umpiring to broadcast and post-match analysis had become mediated through ICTs. I tried to use the lens of STS to understand how cricket, and indeed all sports, had moved from being games to becoming a part of a larger sporting-entertainment complex. I concluded in my thesis that cricket was but one of the ingredients that the Indian Premier League was made up of; and that technologies such as ICTs have enabled the creation of the IPL that was a new type of commodity for consumption.
The thesis also attempted to understand the internal re-working of the spectator of sport — from an aficionado of sport to a user of the IPL platform. The spectator, I argue, has been reshaped into a consumer. With the emergence of a League such as the IPL, this cosmopolitan Indian cricket fan appears to be embracing more fully their other identity of a consumer, switching easily between brands, commodities, and IPL teams as the fortunes of one overtake another on the sporting, and indeed, advertising field.
What has been the greatest challenge to performing your research during the COVID-19 pandemic? Have you had to alter your approach to your work?
The greatest challenge that I faced during the COVID-19 pandemic has been the complete absence of real life interactions with people, be they colleagues and peers, or informants and interviewees. While much of research work happens in isolation, and formal interviews can be conducted online, I have depended on informal discussions and off-the-record conversations for many of the insights into the issues I work on; these are much harder to do online.
The fear of contracting the virus even in everyday activities, like going out to buy groceries or traveling by public transport, has been personally debilitating, especially since I live alone. Not having access to my office to work in, since campus was closed, has also been hard to deal with.
I am trying to do as much theoretical and archival work in this time as possible. Having postponed field work until things are better, I am working on trying to do as much as possible online. Many conversations that I would have liked to do in person have been shifted online, as have conferences where one could ordinarily have met and spoken to different people about many things.
What are you hoping to accomplish as a Raghunathan Family Fellow and a Harvard STS Fellow?
As a Raghunathan Family Fellow and a Harvard STS Fellow, I hope to be able to engage with some of the best minds in the world on delving deeper into the questions that fascinate me. I hope to speak to and engage with the many academics at Harvard who work in similar fields, make use of the vast library resources, and conduct more interviews with technology companies headquartered in the US.
Many of the technologies that are influencing the life of democracies around the world come from the USA; and I am hoping for an opportunity to look at them more closely in the year that I hope to spend at Harvard and in the US. I hope to glean some unique insights into the processes of citizen-making and the digital world from these interactions and studies at Harvard. ☆
———
☆ All opinions expressed by our interview subjects are their own and do not reflect the views of the Mittal Institute and its staff.