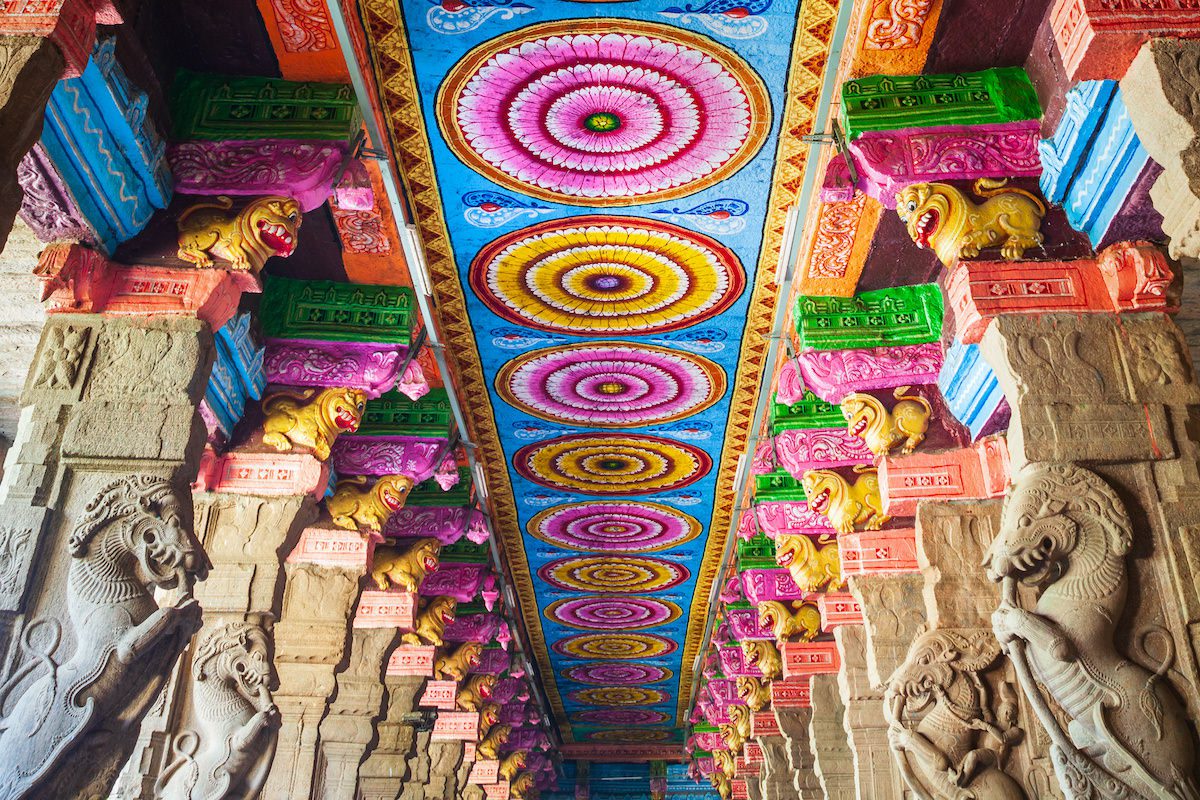 Thousand pillar hall, Meenakshi Temple, India. Adobe Photo.
This past Fall, the Mittal Institute began a program, Program for Conservation of Culture, designed to support scholarship in art and conservation management, partnering with the Chhatrapati Shivaji Maharaj Vastu Sangrahalaya (CSMVS) Museum in Mumbai, the Harvard Art Museums' Straus Conservation Center, and Harvard's Graduate School of Design.
As part of this program, the Mittal Institute is running a workshop on Conservation Science, Training, and Research (CoSTAR) throughout the Spring, from April-June. This workshop provides multidisciplinary training in the strategic engagement of leaders and managers of art and cultural institutions on various aspects of conservation science and research.
With more than 50 institutions represented and more than 100 participants, through collective efforts, the project hopes to build a 'Knowledge Commons': a virtual platform to bring together museums and cultural and academic institutions to collaborate and share best practices that constitute a viable ecosystem for museums and the scientific study of cultural heritage in India. During the program's 13 workshops and one public lecture, experts will pave the way for participants to conceptualize new ideas of how to apply topics to their own areas of conservation work.
The first workshop was held on April 15 and began with an introduction to the historic and artistic works of South Asia and a range of artifacts in the subcontinent from Afghanistan to Myanmar. Meena Hewett, Executive Director, Mittal Institute, briefly explained the program's rationale and its intended outcomes. Sabyasachi Mukherjee, Director, CSMVS, expressed a longstanding desire to inculcate a scientific temper among India's conservation professionals. Narayan Khandekar, Director of the Straus Center for Conservation and Technical Studies, Harvard Art Museums, emphasized the significance of Technical Art History and his experience of the interdisciplinary study of art objects. Anupam Sah, Head of Conservation, CSMVS Museum, gave an introductory lecture on the Historic and Artistic Works of South Asia, which brought up important questions of conservation methodologies ranging from ancient Harappan terracotta to Contemporary art; followed by a lively discussion with participants.
Subsequent sessions will examine both technical art history and the science of conservation and cover conservation approaches that incorporate multiple disciplines including chemistry, microbiology, science, art history and the social sciences. Other sessions will explore the use of plastics; preventative conservation and exploration of environmental, economic, social and cultural factors that may impact care of art objects; indigenous methods of management and specific case studies that would elucidate the topics explored.