Hathi will oversee Harvard's leading institute on South Asia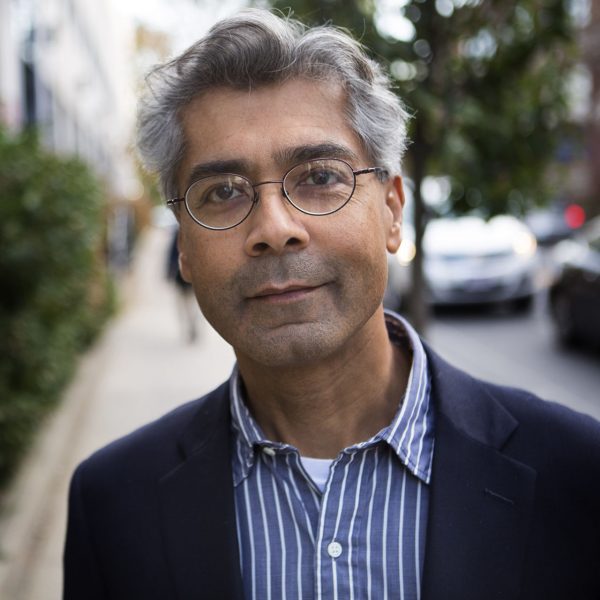 Mittal Institute's newly-named Executive Director, Hitesh Hathi.
The Mittal Institute's Faculty Director, Tarun Khanna, announced the appointment of Hitesh Hathi as Executive Director. He will join the Institute on Dec. 7, 2021.
Read Khanna's full announcement here.
In his new role, Hathi will lead the Mittal Institute's efforts to strengthen connections between Harvard and South Asia, providing new and innovative ways for faculty, students, and in-region scholars to deepen knowledge, understanding, and debate around the region's most critical issues. He will lead teams in both Cambridge and Delhi and will be instrumental in continuing to cultivate signature interdisciplinary research at the Institute. He will also work closely with donors, partner organizations, and senior management at Harvard.
"We're lucky to have known Hitesh and worked with him, as our well-wisher, for the past decade," says Khanna. "It will be great to have his creativity, energy, and get-it-done attitude to strengthen our research and teaching platform at Harvard and in-region in South Asia."
Hathi comes to the Mittal Institute with a long and rich experience in leadership and management and a deep, lifelong engagement with South Asia. He has worked as a producer for one of Boston's leading NPR stations, WBUR, for over 20 years, most recently as Executive Producer of the show Radio Boston, and previously on shows including Here and Now and The Connection. He has also worked for the Mary Baker Eddy Library and Historic Neighborhoods of Boston.
"Quite simply, the Mittal Institute is extraordinarily ambitious, creative, dynamic, and I'm both honored and excited to join the team to help carry the work forward," says Hathi. "The clear message of the last couple of years is that the Institute's mission is both critical and urgent, and I am particularly interested in expanding the work on the ground in the region. Of course, I cannot hope to match [former executive director] Meena Hewett's charisma or high skill, but it is an inspiration."
Hathi earned a bachelor's in Classics, Greek and Latin, at the State University of New York at Buffalo/Amherst; a master's in Sanskrit and Indian Studies at Harvard; and was a PhD candidate in the Department of South Asian Studies at Harvard.