Images taken by Blair Read during her field work in South Asia. Courtesy of Blair Read.
Blair Read is a Ph.D. candidate in the Political Science Department at the Massachusetts Institute of Technology (MIT), where she studies comparative politics and methodology. She was part of the founding group of Graduate Student Associates (GSAs) at the Mittal Institute, a group that fosters community and exchange among South Asian-focused graduate students at Harvard and locally. We spoke with her about her research and time with LMSAI, as the Institute opens its call for new GSA applicants.
Mittal Institute: Blair, thank you for speaking to us. You joined our GSA program in 2019. What initially led you to collaborate with the Mittal Institute? 
Blair Read: The Mittal Institute came across my radar when I was organizing a reading group on South Asian politics for scholars in the Boston area. Although the reading group was short-lived due to COVID, the Mittal Institute's support of the program is emblematic of the work it does to foster a community of South Asia-focused scholars in the Boston area.
Mittal Institute: Your research focuses on the politics of development and elite political behavior, particularly in middle-income countries. Can you expand on these interests a bit more, and why do you focus on South Asia? 
Blair Read: I'm interested in the varying strategies that governments and communities utilize to achieve similar development outcomes. For example, in my dissertation, I study why some places rely more on market-oriented public services (e.g. private education), while other places rely heavily on state-provided services.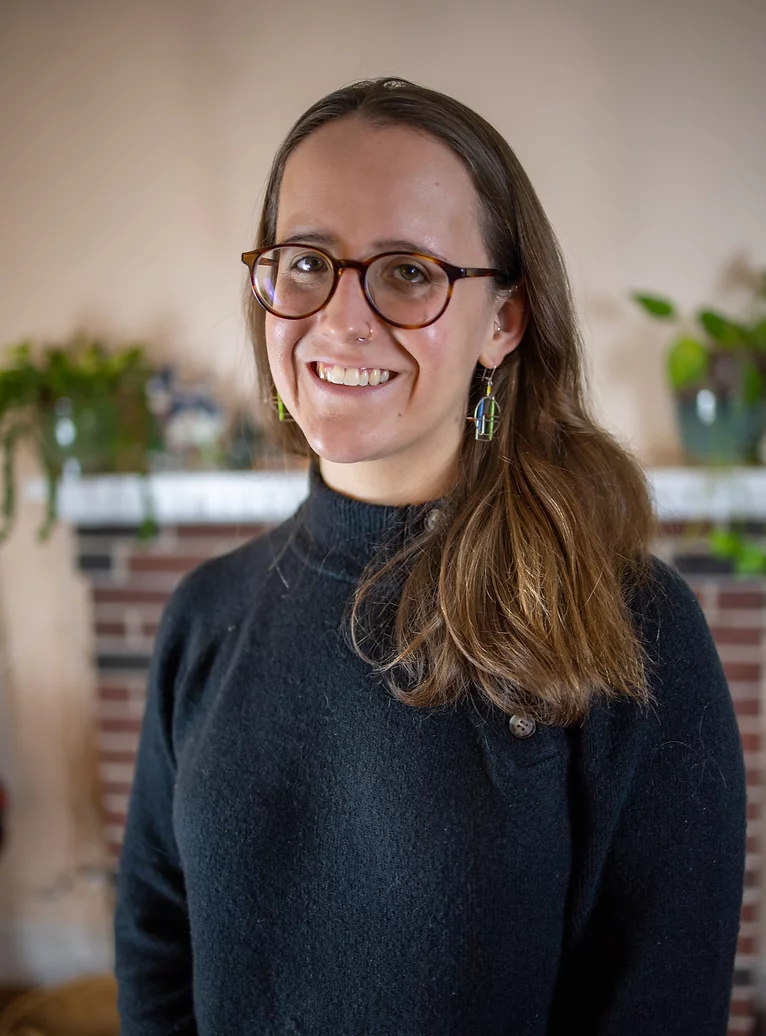 Blair Read, Mittal Institute Graduate Student Associate.
These different strategies of development are particularly salient in middle-income countries, where citizens, business and governments have the capacity to provide some services of acceptable quality, yet they also have the capacity to fund private services. Privatization of public services has important implications for equity, access and quality of development outcomes, like education and health, so it's crucial to understand when people prefer different strategies of development. South Asia, particularly India, is an exemplar case of this privatized development, particularly given that my focus is education. Private education in India has exploded in the past 30 years, so this was what initially drew me to study the region!
Mittal Institute: You are also a Fellow with the MIT Governance Lab (MIT GOV/LAB), a research group bridging the gap between citizens and government. Can you tell us about your role at the MIT GOV/LAB and what work led to your fellowship there?
Blair Read: I've been involved in GOV/LAB in some capacity or another for over six years now. It's a great organization that really prioritizes understanding the barriers to development, enhancing the voice of citizens and improving governance outcomes. Prior to graduate school, I had the opportunity to participate in a research project in Tanzania and Uganda. That experience helped emphasize the importance of in-country interviews and contextual knowledge as a strategy for identifying and understanding salient challenges to governance.
Mittal Institute: What are some projects you are working on now, or plan to tackle next?
Blair Read: Right now, I'm working on wrapping up my dissertation on the politics of privatized education. I'm also working on a number of co-authored projects, many of which are centered on India. For example, I'm working on a project about the politics of dignity, and whether dignity mobilizes people to support vulnerable members of different social groups. I'm also continuing to study Indian education and am working on a project to digitize a large corpus of Indian school textbooks to understand their political content. Next, I'm hoping to move onto some projects that are directly policy relevant, focusing on when politicians prefer and implement particular types of projects in middle-income democracies in the Global South.
Mittal Institute: What are your career aspirations upon graduation?
Blair Read: I hope to continue doing meaningful research on policy decisions, implementation and outcomes in South Asia and beyond. Next year, I'll be a joint fellow with Code for America and the Office of Evaluation Sciences, researching how government programs are implemented and how to improve implementation. This fellowship will give me a great opportunity to continue studying policy and politics, but from a different perspective. After that fellowship, I'm excited to continue researching local politics and development in South Asia, particularly from the perspective of privatized government services, and hopefully from a faculty position in a policy school or political science department!
Mittal Institute: How has your alignment with the Mittal Institute contributed to your research?
Blair Read: Mittal has offered a great community of scholars interested in a wide range of questions, all studying a similar, though diverse, context. It's been a good opportunity to connect with other researchers who I might not have meant otherwise! I especially appreciated the Institute's effort to build community in whatever way possible during the COVID-19 "work-from-home" era.
Apply to be a Graduate Student Associate
Every year, the Mittal Institute supports Graduate Student Associates (GSAs) from across the different schools at Harvard who conduct research focused on South Asia. This program aims to support graduate and Ph.D. students at Harvard. The program is centered on the interdisciplinary exchange of ideas.
Activities for the Year
GSAs participate in monthly working group meetings organized by the Mittal Institute in which they present their research to one another in rotation and receive feedback from the group. Faculty and Research Fellows can be invited upon request

Present at the Mittal Institute's Faculty Cabinet meeting as feasible and receive feedback from the group

Present their research as part of a Graduate Student Panel at the Mittal Institute Symposium in May at least once during their tenure as a GSA
Benefits
The Mittal Institute provides:
 
Floating desk access and access to printers and other office amenities (which may include computer monitor, keyboard, and mouse, as available) at the LMSAI office upon request.

Financial support for research activities and workshops with application and approval

Opportunity to attend closed MI events, which may include events and socials with visiting scholars, and informal tea or lunch gatherings

Upon request, introduction to MI's network of institutions and faculty and opportunities to connect with in-region staff and faculty

The opportunity to be profiled or interviewed and have research showcased in the MI newsletter and website.

Opportunities to connect to the Delhi Office if in India for research