SAI is excited to welcome three new students to serve as student coordinators for the 2015-2016 academic year. Interns play a vital role in SAI's operations, including helping with SAI's Grant Program, research projects, digital outreach efforts, and organizing SAI programs in the region.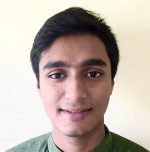 Suman Barua, Ed. M Candidate, Harvard Graduate School of Education
Suman is from Mumbai, India. He got his engineering degree and worked as a Software Engineer, before deciding to switch to the Teach for India fellowship, in attempts to work towards solving the problem of education inequity. He taught for 2 years in a low-income school in the slums of Mumbai. He also has experience working in the tribal states in India on teacher-training and school management. Suman is currently studying International Education Policy, at Harvard and wishes to work in designing programs to solve social issues through education.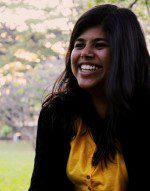 Soujanya Ganig, Ed. M Candidate, Harvard Graduate School of Education
Soujanya works with the Communications and Outreach team at SAI. She is a Master's student in the International Education Policy program at the Graduate School of Education.  She is a recipient of the HGSE Impact Award and is a J.N. Tata Scholar.
Soujanya received her Bachelor's degree in Literature, Psychology and Media from Christ University in Bangalore, India. After graduating, she did the Teach for India fellowship and taught at a public school in New Delhi for two years. She has also worked briefly with the Center for Public Policy at the Indian Institute of Management, Bangalore and with Central Square Foundation in Delhi. Before coming to Harvard she was working as a Research Associate with a Member of Parliament in India. Her areas of interest include understanding the nexus between policy and politics and reform in public education.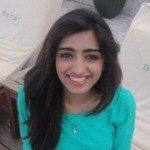 Shajia Sarfraz,  Ed. M Candidate, Harvard Graduate School of Education
Shajia grew up in Karachi, Pakistan and received her bachelor's degree in Human Biology and Bioethics from the University of Toronto. With a passion for rational thinking and a commitment to ending sectarian and religious extremism, she returned to Pakistan and launched an independent philosophy discussion series, which encouraged dialogue between community members on issues ranging from popular culture to beliefs about religion, science, ethics and the human condition. For the past three years, she has been working with the Aga Khan Foundation at a medical college in Karachi. Her work included designing an introductory philosophy course, along with assessing the need and creating the implementation strategy for teaching ethics to medical students. Shajia is committed to using educational reform policies and strategic interventions to engage multiple levels of governance to address issues of educational inequity in Pakistan. Shajia is also interested in early childhood education and innovation in education through technology and is presently pursuing a Masters degree in International Education Policy at the Harvard Graduate School of Education.